India beat Australia by 137 runs in the third Test match for a 2-1 series lead. However, this was also a historic win as it's only the second time that India has won more than one Test series in Australia.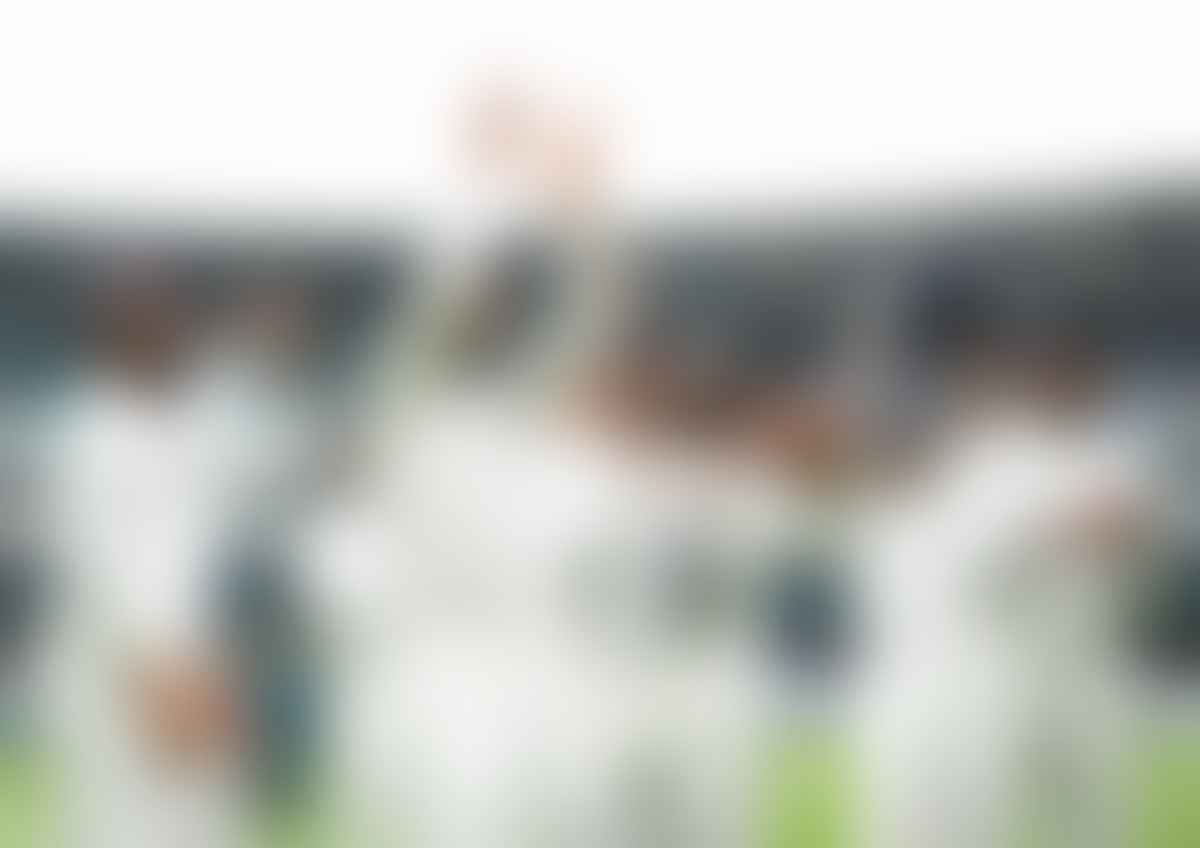 While it was hard to miss Jaspreet Bumrah and Ishant Sharma's amazing performance on the last day, it was the Twitterati who truly took the cake with their amazing response:
Incredible effort by #TeamIndia to take a 2-1 lead, especially @Jaspritbumrah93 who has played an instrumental role in this win. He has gone from strength to strength in all formats of the game. Definitely one of the best in the world today. #INDvAUS pic.twitter.com/vweoHd0nEE

— Sachin Tendulkar (@sachin_rt) December 30, 2018
The pace triplet at The G. This was such a historic Test. Proud feeling to be a part of this group. Record breaking 130+ wickets in 2018 #TeamIndia @circleofcricket @ESPNcricinfo pic.twitter.com/wYreTY3XtT

— Mohammad Shami (@MdShami11) December 30, 2018
Done it in style @imVkohli and India. History on the verge of being made. Now, to Sydney and 3-1...#INDvAUS

— Shekhar Gupta (@ShekharGupta) December 30, 2018
"It's a good thing that I don't read any comments or what the opinions are. Our first class cricket is amazing. We are not going to stop here. Nothing is to going to distract us from wanting us to winning that last Test match"- Winning Captain Virat Kohli (King Kohli) #TeamIndia pic.twitter.com/qDBH7YqoE3

— Sir Jadeja (@SirJadeja) December 30, 2018
A game of class and Top team effort🤘🏻 #teamindia🇮🇳♥️ pic.twitter.com/KVqRQ1U6Eh

— Kuldeep yadav (@imkuldeep18) December 30, 2018
In the end, a famous victory. Well done, #TeamIndia . Sydney beckons! @imVkohli

— Rahul Bose (@RahulBose1) December 30, 2018
37 years 10 months ago was the last time India won a test at the MCG, none of the players from either sides were born. This win is one to savour & cherish for a long time and a perfect end to 2018 for Team India. Each player can be very proud of their contribution to this win👍

— VVS Laxman (@VVSLaxman281) December 30, 2018
What a feeling. Finally experienced a Test win at MCG for the first time after so many disappointments. Thank you boys! #TeamIndia pic.twitter.com/Y7yKeQnkEg

— Saurabh Malhotra (@MalhotraSaurabh) December 30, 2018
Great win here for the Team. Special effort by the lads, the one that will remembered for a long time @BCCI #TeamIndia pic.twitter.com/uyOT9bQmwR pic.twitter.com/t9q8hiSTaZ

— Jay swami (@Jayswami17) December 30, 2018
The inevitable has happened after the performance #TeamIndia has put in. A memorable win at Melbourne. Pujara and Bumrah have been exceptional but everyone has contributed to the win. Now to Sydney to create history. pic.twitter.com/bZxOPA50nW

— Mohammad Kaif (@MohammadKaif) December 30, 2018
Memorable win for #TeamIndia at the MCG. Great team effort and now we have an opportunity to create history at Sydney. Congratulations to each and every member of the team and to our domestic cricket where our cricketers enhance their skills. pic.twitter.com/osU6HHCSQl

— Virender Sehwag (@virendersehwag) December 30, 2018
Kudos #TeamIndia on winning a historic test match at the iconic MCG today. You have made every Indian proud and best wishes for the forthcoming matches as well. @imVkohli @BCCI @INCIndia pic.twitter.com/mfp2u1dBDd

— Kewal Singh dhillon (@KewalDhillonINC) December 30, 2018
A gritty Cummins as well as the frustrating rain couldn't stop the inevitable.

A well earned victory for #TeamIndia.India will go in to Sydney with a lead of 2-1.#AUSvIND pic.twitter.com/IMvshKTPIO— AJ 🌟 (@AJ_Star_21) December 30, 2018
Congratulations #TeamIndia on the historic Test win defeating #Australia by 137 runs at MCG #India is proud of all of you for retaining the Border-Gavaskar Trophy @imVkohli @jaspreetBumrah1 Ravindra Jadeja. It's a great win!

— Rajat Sharma (@RajatSharmaLive) December 30, 2018
Congrats #TeamIndia for a fabulous win over #Australia, for 150th Test victory..🇮🇳

It is a big moment and we are so proud! #INDvAUS #BoxingDayTest #Melbourne.. pic.twitter.com/XY54cd1iOk— Bhaiya Daulatpur (@DaulatpurBhaiya) December 30, 2018
#TeamIndia & the last days of this year, a terrific beginning of team india for coming year. Many more victories has to come. All the fans are excited & feeling proud. pic.twitter.com/80DBnpQKr9

— Alpana mishra (@mishra_alpana) December 30, 2018
Great win!#TeamIndia

What a memorable debut for @mayankcricket!Bumrah got the player of the match as he deserves but Pat Cummins is also a deserving from his side!Some little moments happened in this match that cricket fans never forget!Specially Pant vs Paine conversation!😂— Anit Ghosh 🇮🇳 (@Indianit07) December 30, 2018
#AUSvsIND Great victory. Well done India. And especially well done, Bumrah.Here, this much photoshop only, I can do... pic.twitter.com/zQ7h3ocek1

— Ramesh Srivats (@rameshsrivats) December 30, 2018
They should rename the Border-Gawaskar trophy to the Bumrah-Cummins trophy.

— Gabbbar (@GabbbarSingh) December 30, 2018
jasprit bumrah should be declared a national asset #AUSvIND

— Gaurav Kalra (@gauravkalra75) December 29, 2018
That slow dipping Yorker from Bumrah to dismiss Shaun Marsh - It will be remembered for a long long time, maybe a story to pass onto the next generation!! #MelbourneConquered #INDvsAUS

— Ethir Katchi (@sudhanks) December 30, 2018
Jasprit Bumrah to Shaun Marsh after getting him with a Yorker.. #INDvsAUS pic.twitter.com/sJjsVGZOgp

— VIKRAM MANDLOI (@VIKONTWT) December 28, 2018
Tim Paine whenever Rishab Pant speaks to him:#INDvsAUS pic.twitter.com/fx2ou350eS

— Eon KId (@Neoismo) December 29, 2018
Birth year:

1991: Mayank1993: Vihari1988: Pujara1988: Kohli1988: Rahane1987: Rohit1997: Pant1988: Jadeja1990: Shami1988: Ishant1993: Bumrah1981: Last time India won a Test in MCG! Sums up India's historic win today at MCG!— Broken Cricket (@BrokenCricket) December 30, 2018
2018 will be remembered as the year of Indian bowling. They were perhaps the most potent across teams this year; if only Indian batsmen had allowed them more runs then this could also gone down as the Golden Year! #IndvsAus

— Vikrant Gupta (@vikrantgupta73) December 29, 2018
Cheteshwar Pujara, whose century was a major contributing factor to the final win, also shared a heartwarming post about the victory.
The final match will now be played on January 3 at the Sydney Cricket Ground, and crickets fans can definitely not wait to see what magic unfolds on the field.