India just defeated Australia by 7 wickets in the 3rd ODI to clinch the series 3-1. And guess what, MS Dhoni was there at the end. Again. 87 not out this time.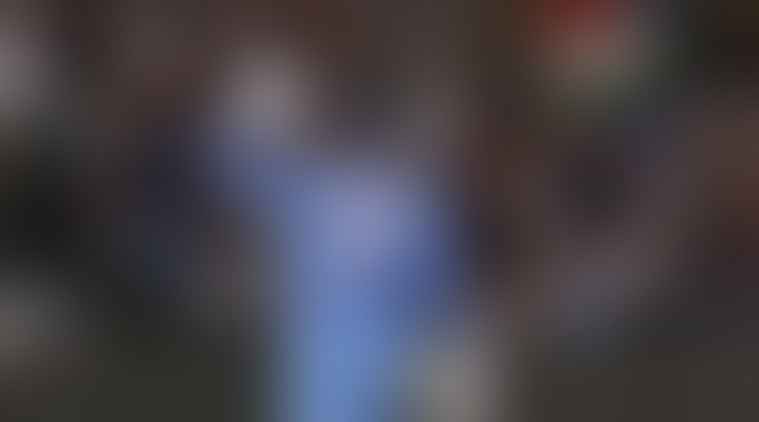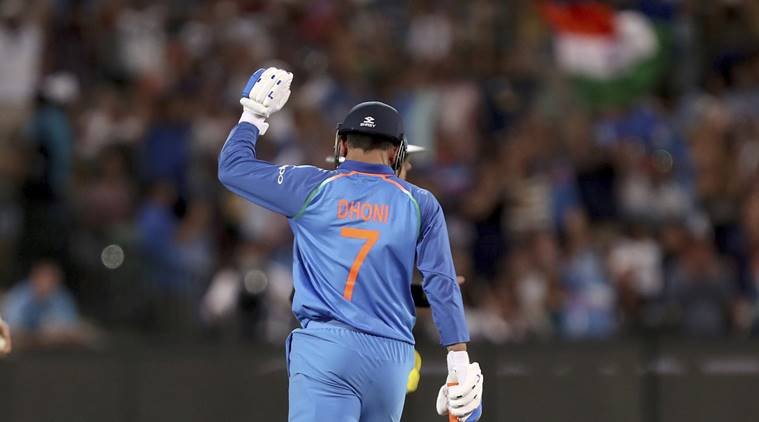 Dhoni was judged the Man of the Series after 3 consecutive half-centuries and Twittersphere could not control their delight!
He is still faster than most men half his age.
You thought he was a spent force, a burden on team and now should retire. Here is MS Dhoni even at 37 telling you how to chase at MCG by scoring 72% of his 87 runs by running. Batted 114 balls - his second longest resolve in a successful chase. #AusvInd

— Mazher Arshad (@MazherArshad) January 18, 2019
This is such a powerful photo.
#Dhoni #AUSvIND pic.twitter.com/kGJ4ddzvwp

— Numan khan (@Numankh54325839) January 18, 2019
Damn straight!
Underneath that emotionless expression, MSD is having the last laugh #Dhoni

— Gaurav Kapur (@gauravkapur) January 18, 2019
Oh hell yeah, they do.
All the fine wines in the world aspire to age like Dhoni !🔥🍷🔥#INDvsAUS

— Jake Dekh Record Me (@PunInTheAss) January 18, 2019
That man can do anything!
I wish I had that calmness in tough situations.Sometimes it feels like he is meditating on the field.#Dhoni #INDvsAUS

— Amol Thorat (@amolthorat05) January 18, 2019
Maybe the doubters ought to stop talking.
Number of times Dhoni has shut his critics is perhaps more than the number of times they have spoken.! #Dhoni #IndvsAus

— TheFinger (@trickydonor) January 18, 2019
Pretty much everyone!
#INDvsAUS #DhoniIf "Maahi mar raha hai" Had a face👇 pic.twitter.com/LlSXcOFRws

— Aalok (@Chuckle_Some) January 18, 2019
The world you are looking for is 'God'.
The father of run chases #Dhoni @msdhoni #AusvInd #INDvsAUS pic.twitter.com/FO51CVDedr

— Supreme Leader (@tHeMantal) January 18, 2019
Where art thou, doubters?
Fans looking for Dhoni Haters.#INDvsAUS pic.twitter.com/lWmVGe4kM9

— Sanjeev 🇮🇳 (@Snju_Baba) January 18, 2019
Oh damn! That BURRRRN!
Moral of the story for both teams: If you drop Dhoni, you end up on the losing side#INDvAUS #INDvsAUS #AUSvIND #Dhoni #India

— RISHABH TRIVEDI (@BeingRishabhT) January 18, 2019
Was it ever in doubt?
MS Dhoni has confirmed his place for world cup 2019... #INDvsAUS

— K. (@Cave_Kk) January 18, 2019
True Thalaiva indeed!
Thalaaaaaa😍 #ManOfTheSeries #MSDhoni #AUSvIND #INDvsAUS #MCGODI pic.twitter.com/MI4I9yBNh4

— Joshua (@Joshey183) January 18, 2019
Truer words have never been spoken!
Dhoni at 37 is better than most of the professional cricketers have ever been in their respective careers#INDvsAUS

— Varun Joshi (@el_Diablo44) January 18, 2019
See you at the World Cup, mate!
Dhoni to everyone now!#AUSvIND #INDvAUS #dhoni #MSDhoni pic.twitter.com/qCVtzmGURf

— Harshvardhan Agrawal (@Harsh_humour) January 18, 2019
My man's still got it!
2009: Winning the man of the series award.

2019: Winning the man of the series award.#10yearchallenge#MSDHONI #MSD #DHONI #INDvsAUS— 'Arpit Nahar' (@Nahar_Arpit) January 18, 2019
Whatever they thought, it bloody worked!
I guess, with all the yellow jerseys around, Dhoni & Jadhav felt it was just a simple CSK nets session. #Dhoni #jadhav #bcci @JadhavKedar @msdhoni #India #AUSvIND #BleedBlue #mahi pic.twitter.com/4ep3Wr9jQE

— Parikshit manglunia (@pa10231) January 18, 2019
Whatever you might say about MS Dhoni, the fact of the matter is that he is the best finisher in history. It's simple. Dhoni has done it more times than anyone dead or alive! And if India are to win the World Cup 2019, he will be our trump card.