Popular UK newspaper Eastern Eye, has ranked Dola Re Dola from the movie Devdas as the best Bollywood dance song, and I have mixed feelings about that.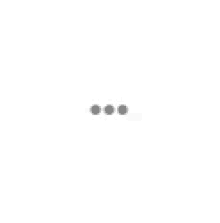 While the choreography is a treat for the eyes, there are many other songs which deserve the title in this poll based on public votes, cinematic impact, choreography, staging and opinions of dance experts.
After all, we have no scarcity of dance numbers in Bollywood, do we?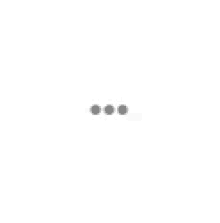 So, we compiled a list of songs that should have made the cut instead of Dola Re Dola (don't expect Munni Badnaam Hui and Fevicol Se).
1. Chhaiya Chhaiya (Dil Se)
While grooving on the top a moving train is not something many would recommend, the song itself tops everyone's list of go-to Bollywood dance numbers. 
2. Tamma Tamma (Thaanedar)
I didn't know that a movie named Thaanedar exists, before I started doing this article. But the song, damn fucking yes. Immortalized by Madhuri Dixit's sick moves, the song is as popular today, as it was back then. 
The remix, though, sigh!
3. Mauja Hi Mauja (Jab We Met)
You simply can't go wrong with Mika and Shahid Kapoor, can you? I think even my kids' kids will be dancing to this song. 
They'd better.
4. Yaai Re Yaai Re (Rangeela)
This one is a classic, no explanation required. 
5. Muqabala Muqabala (Humse Hai Muqabala)
Songs will come and songs will go, but there will never be another Muqabala Muqabala. From Prabhu Deva's moves to AR Rehman's music, the song is just P.E.R.F.E.C.T!
6. Badtameez Dil (Ye Jawaani Hai Dewaani)
Among the more recent songs, I think Badtameez Dil is greatly choreographed, fun and foot-tapping. Also, it has Ranbir Kapoor. 
7. Nagada Sang Dhol (Goliyon Ki Rasleela Ram Leela)
This song has a cinematic impact, its choreography is great and staging is killer. It has Deepika Padukone looking like a goddess and don't even get me started on her dancing talent. Why was it not given the title, again?
8. Ek Do Teen (Tezaab)
One of the many Madhuri Dixit classics, Ek Do Teen has been a part of childhood for many people who were forced to perform in front of relatives by their parents when they were little. 
9. Aaja Nach Le (Aaja Nachle)
Madhuri, again, but I am sure you are not surprised. This is one song which makes me want to switch my career altogether. Vaibhavi Merchant's outstanding choreography and the entire setup is just breathtaking. 
10. Ek Pal Ka Jeena (Kaho Naa...Pyaar Hai)
This is basically the song Hrithik Roshan arrived the scene with. Almost two decades later, the 'guitar step' is still the first thing that strikes me after I am two shots of vodka down.
11. Le Gai Le Gai (Dil Toh Pagal Hai)
It's tough to choose one song from the movie, but if I have to, I'd go with this one. Madhuri and Karishma shine in the song, thanks to signature Shiamak Davar choreography, the music and obviously because they are them.
They don't make them like they used to.
12. Que Sera Sera (Pukar)
Featuring two of the best dancers in the country, this song is every dance lover's dream and will always be.
 13. Akhiyan Milau Kabhi Akhiyan Churau (Raja)
The dancer in me has khud pe nahin kaabu whenever she listens to this one. 
14. Chamma Chamma (China Gate)
The staple freshers day song, this one. 
And lastly, 
15. Kisi Disco Mein Jaayein (Bade Miyan Chote Miyan)
I know not many people will agree with this choice, but it's my personal favourite ya. 
It is obviously not possible to accommodate every song in one article, so don't get after my life. 
Instead, you can dance; life is too short to not replicate Govinda's moves.