Across India there exist unique temples, where either the deities are unexpected or the rituals followed are absurd, unconventional, and at times, simply strange. 
Most of us know about the Karni Mata temple which has more rats than humans, but here are 20 other unique temples across India: 
1. Sonia Gandhi Temple, Mallial town, Telangana
To express their gratitude for creating Telangana state, Congress leaders of the district built a temple dedicated to Sonia Gandhi, former President of The Indian National Congress.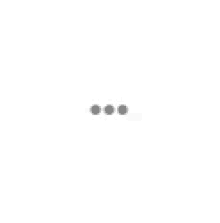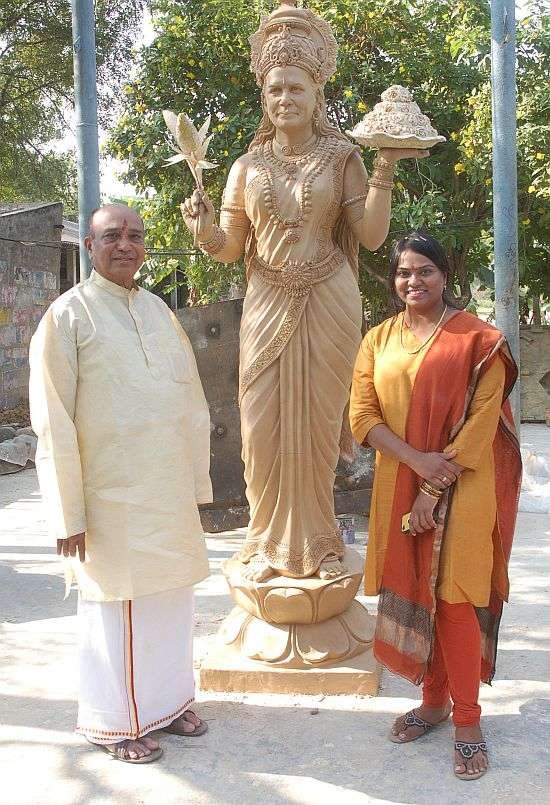 2. Shaheed Baba Nihal Singh Gurudwara, Talhan village, Jalandhar
Devotees offer toy planes in this Gurudwara in the hope that their prayers to go abroad will be answered.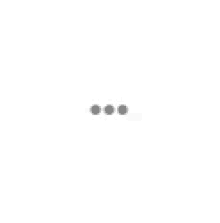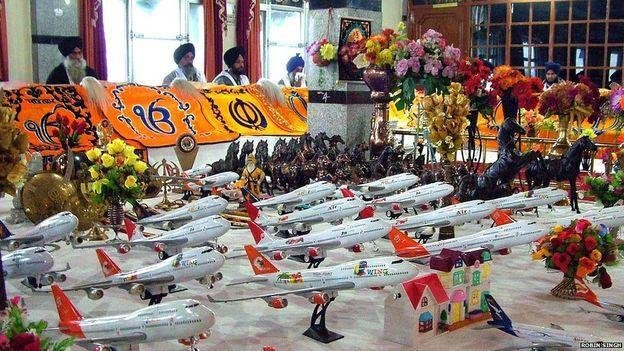 3. Bharat Mata Temple, Varanasi
Constructed before partition, in 1936, the temple is dedicated to India, literally, and has a huge map of undivided India carved in marble instead of traditional deity statues.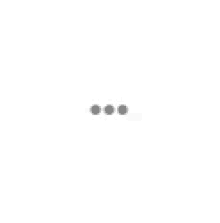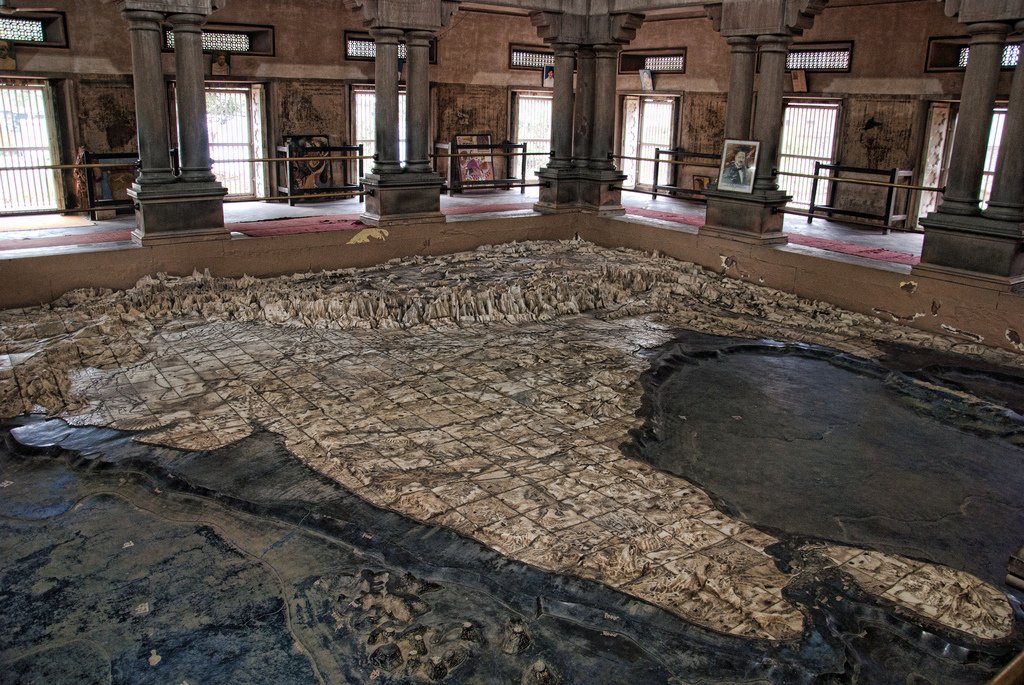 4. The Dog Temple, Channapatna, Karnataka
People built a temple for dogs in Channapatna's Ramanagar district, complete with a figure of a dog as a diety, to idolize the dog's faithful nature.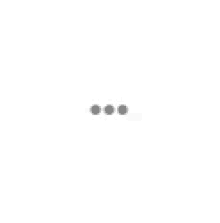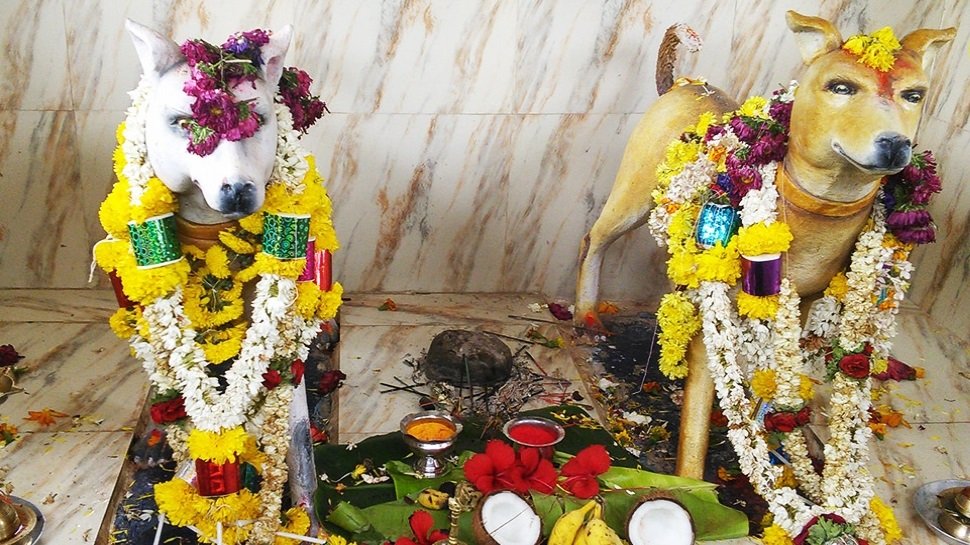 5. The Amitabh Bachchan Temple, Ballygunge, Kolkata
Sanjay Patodia considers himself as a devotee and not a fan of superstar Amitabh Bachchan and thus constructed a temple dedicated to him. Earlier it had a throne, a pair of the shoes he wore in his movie Agneepath, and a frame with the star's image.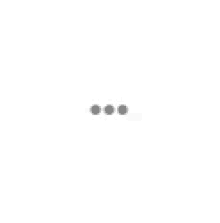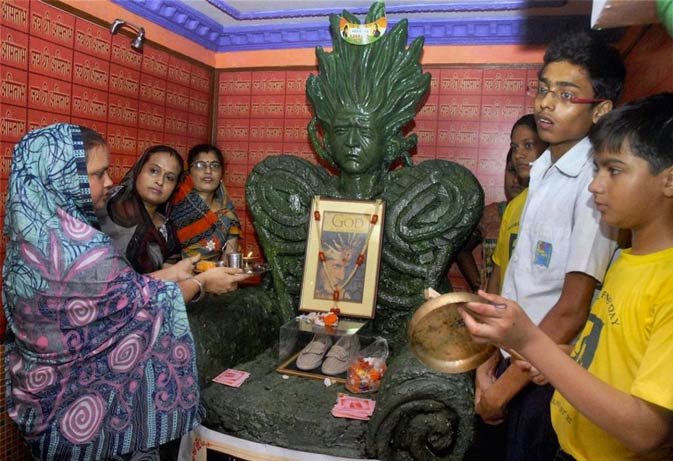 Last year the All Bengal Amitabh Bachchan Fans' Association, added a 25-kg statue of the actor in the temple.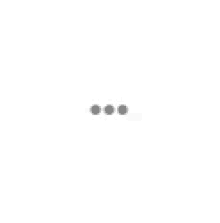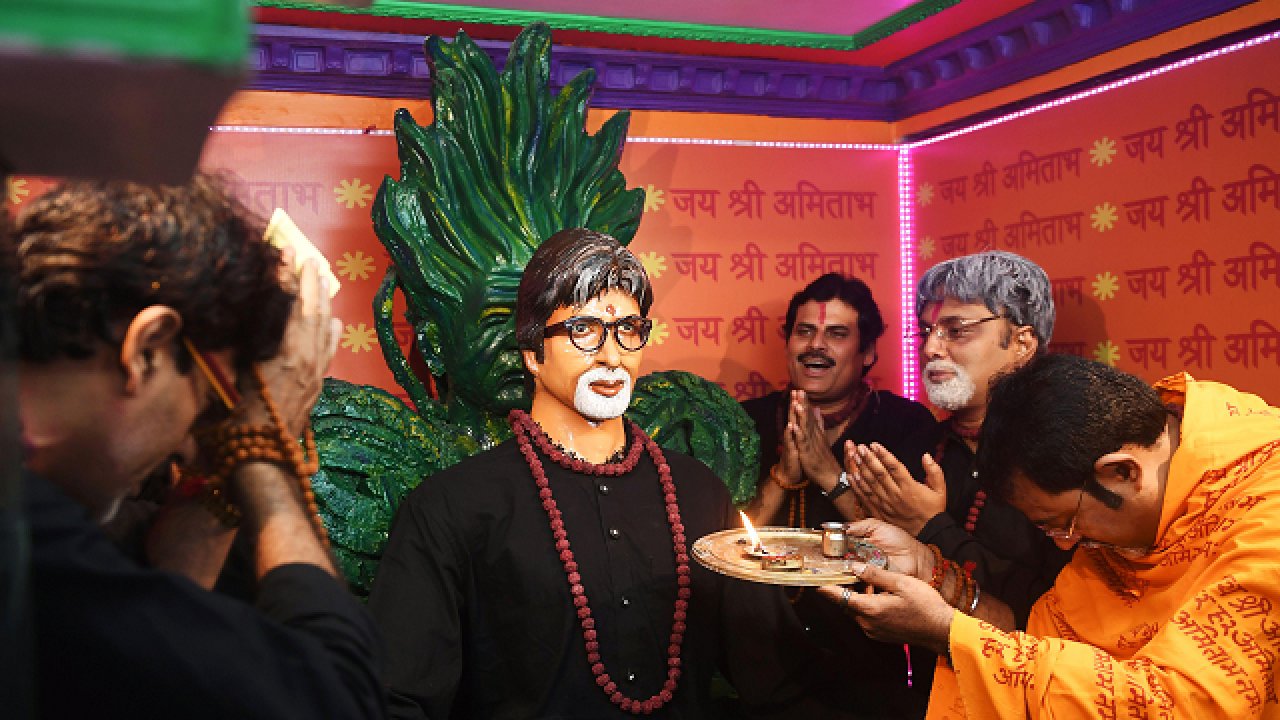 6. The Sachin Temple, Atarwalia, Bihar
It is not just the superstars, but the God of cricket Sachin Tendulkar also has a temple in Bihar. It holds his life-sized statue and he is worshipped as a real God here.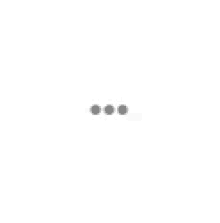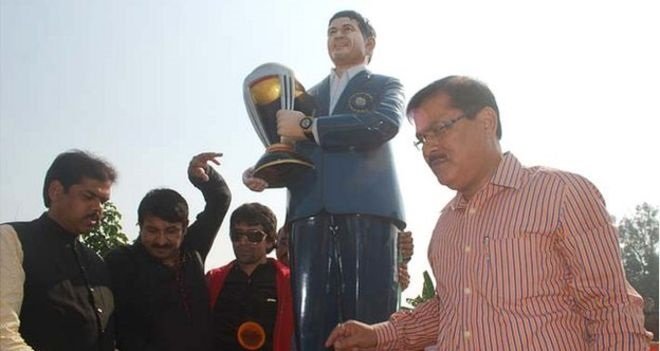 7. Om Banna Temple, Pali, Jodhpur 
This is a shrine dedicated to a motorcycle, specifically a 350cc Royal Enfield Bullet. Devotees pray here for a safe journey.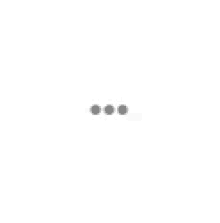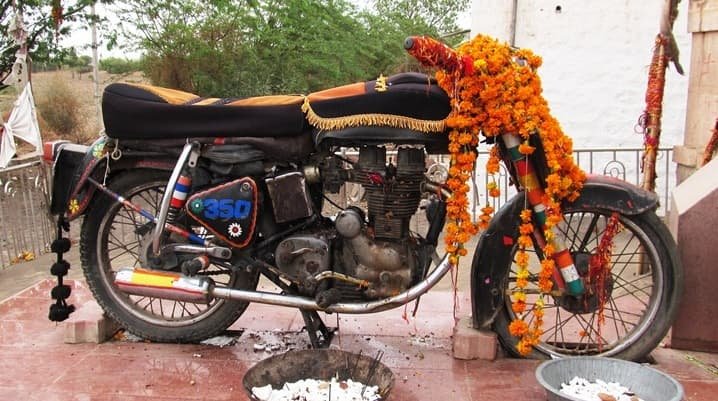 8. Digambeshwara Temple, Nagrala, Karnataka
In an age-old yet horrific ritual, toddlers are flung from the 30-ft balcony of the temple to a group of people holding a sheet below for 'good luck' in an annual ceremony. 
The practice was banned in 2011, but the 'devoted participants' started it again the following year, and both Hindu and Muslims participate in it. 
9. Poruvazhy Peruviruthy Malanada, Kollam district, Kerala
It's the only temple in India dedicated to Duryodhana, from the Indian epic mythology Mahabharat. Considering the widespread belief that Kauravas were evildoers, having Duryodhana as the principal deity in a temple is definitely unique.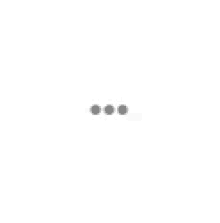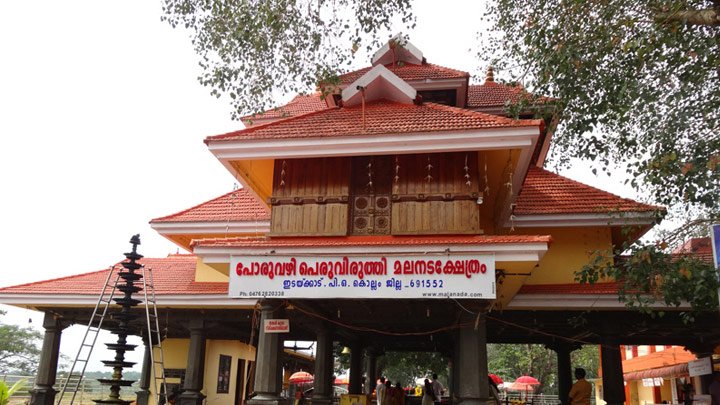 10. Mehandipur Balaji Mandir, Dausa district, Rajasthan
Dedicated to God Hanuman, it is known for its rituals of spiritualistic healing via exorcism of evil spirits.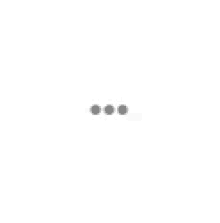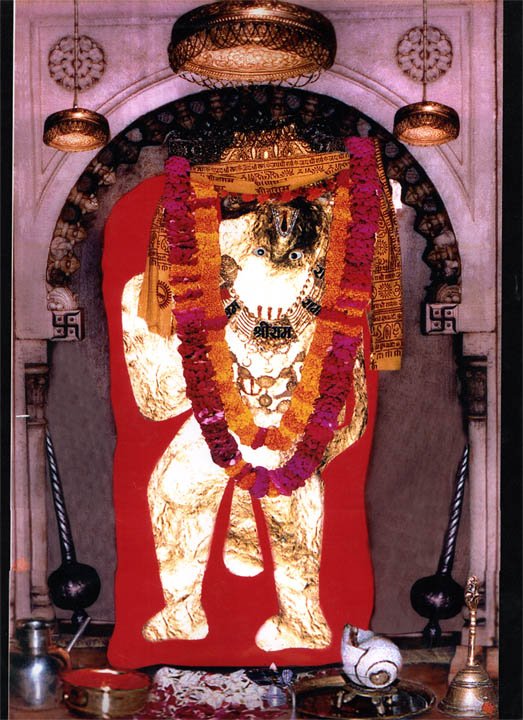 Devotees are expected to not look back at the temple once they leave and the sight of devotees banging their head or hanging from walls is not unusual.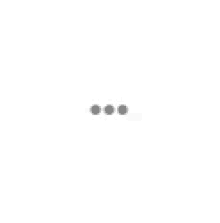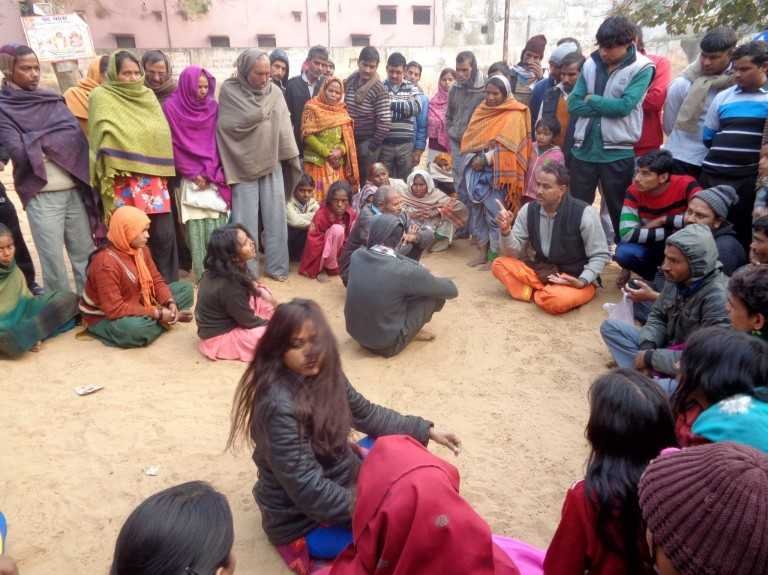 11. Brahma Baba's Temple, Jaunpur, Uttar Pradesh
Clocks are presented as offering in this temple of Brahma Baba, and apparently, no one has ever stolen the hanging clocks from the temple. What a time to worship!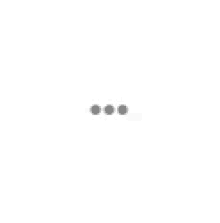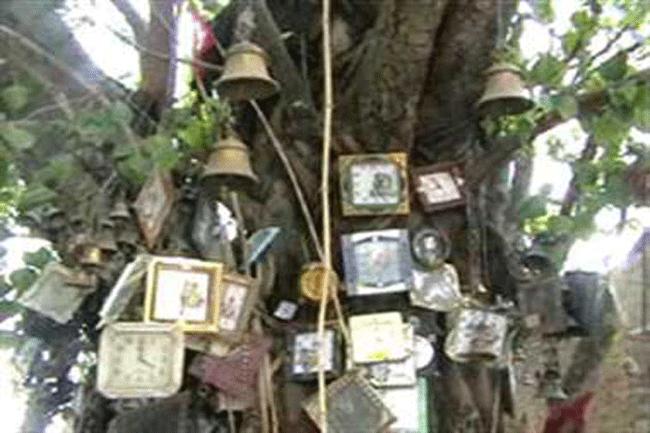 12. The Chinese Kali Mata Temple, Tangra, Kolkata 
While there is no dearth of Kali Ma temples in India, this temple in Kolkata's Chinatown district is unique because it has a Hindu deity worshipped in a Chinese manner.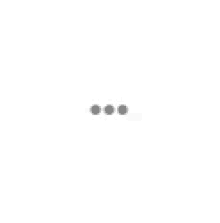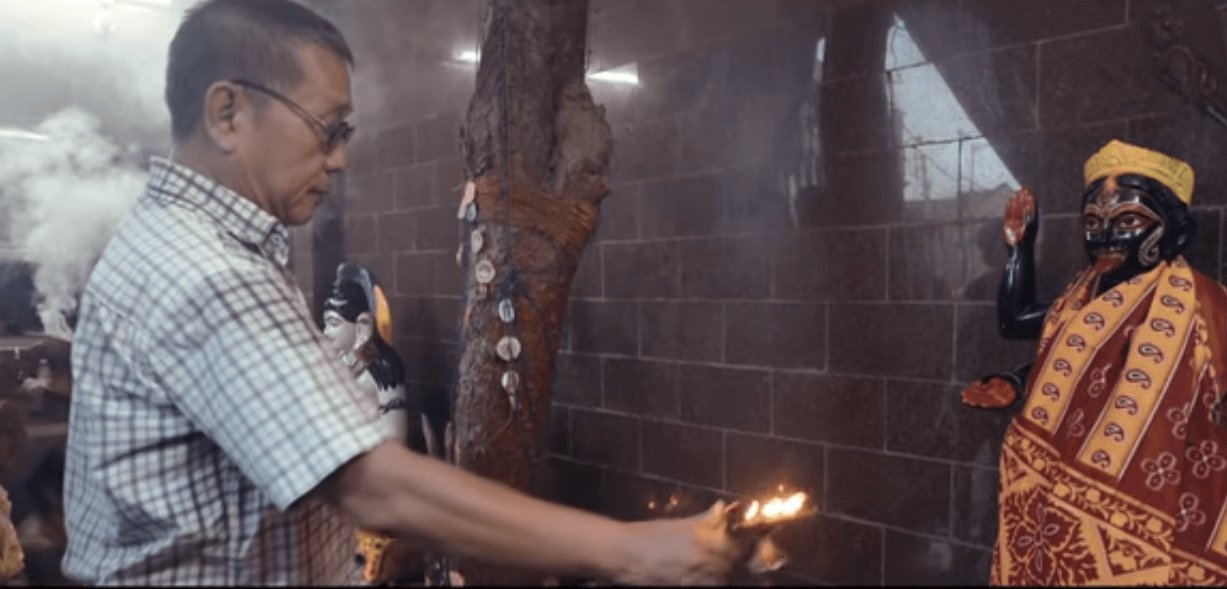 Chinese incense sticks are lit here and a prasad of noodles is doled out to the devotees.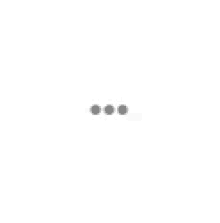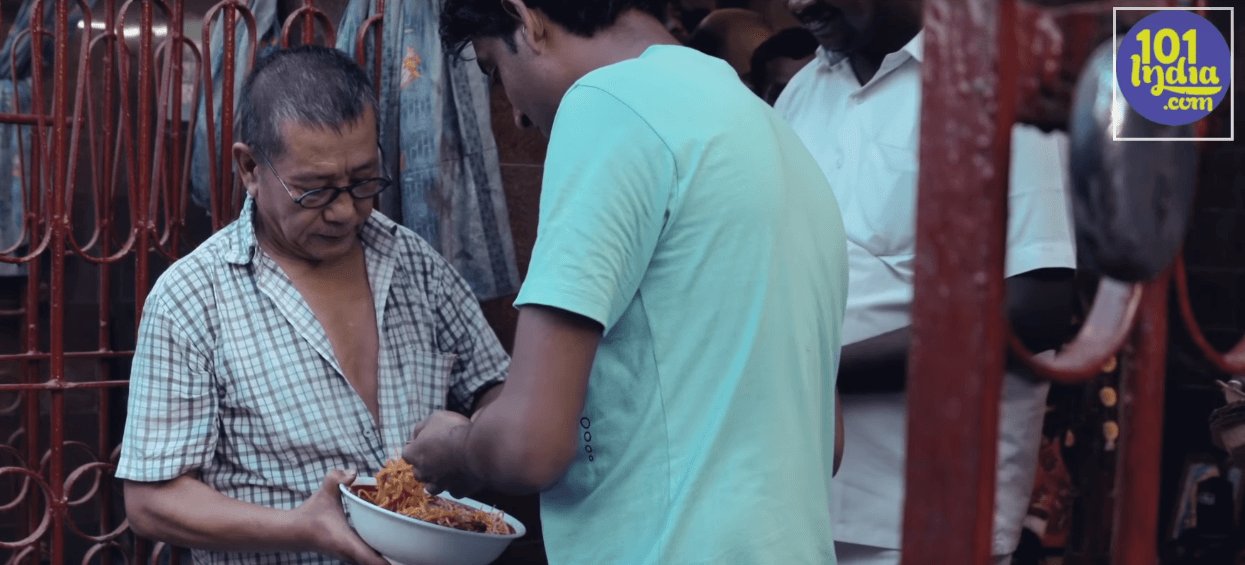 13. Gata Loops Bottle Temple, Manali-Leh highway
This is a shrine dedicated to the ghost of Gata Loop, where riders on the Manali-Leh highway offer water bottles for a safe journey.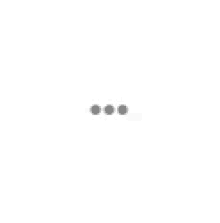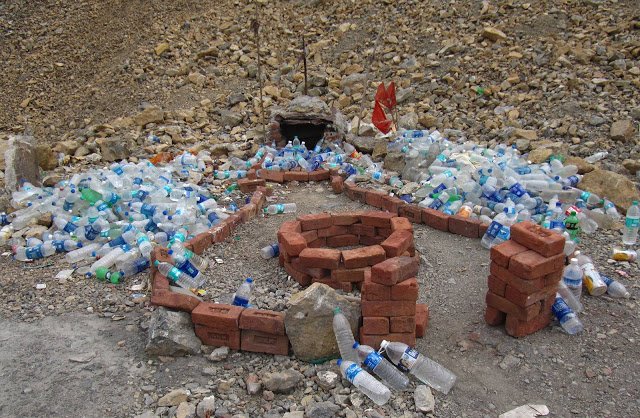 14. Baba Harbhajan Singh Mandir, Nathula Pass, Sikkim 
This is a shrine built by Indian soldiers in the honor of Captain "Baba" Harbhajan Singh, who died at the young age of 22. Legend claims that his ghost will warn soldiers of an impending attack by China.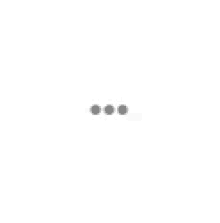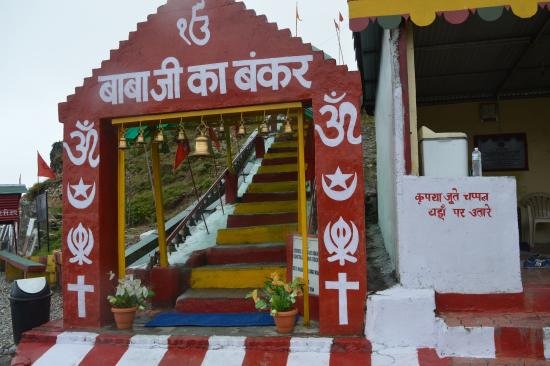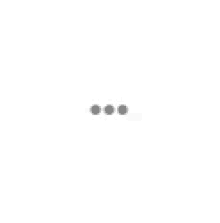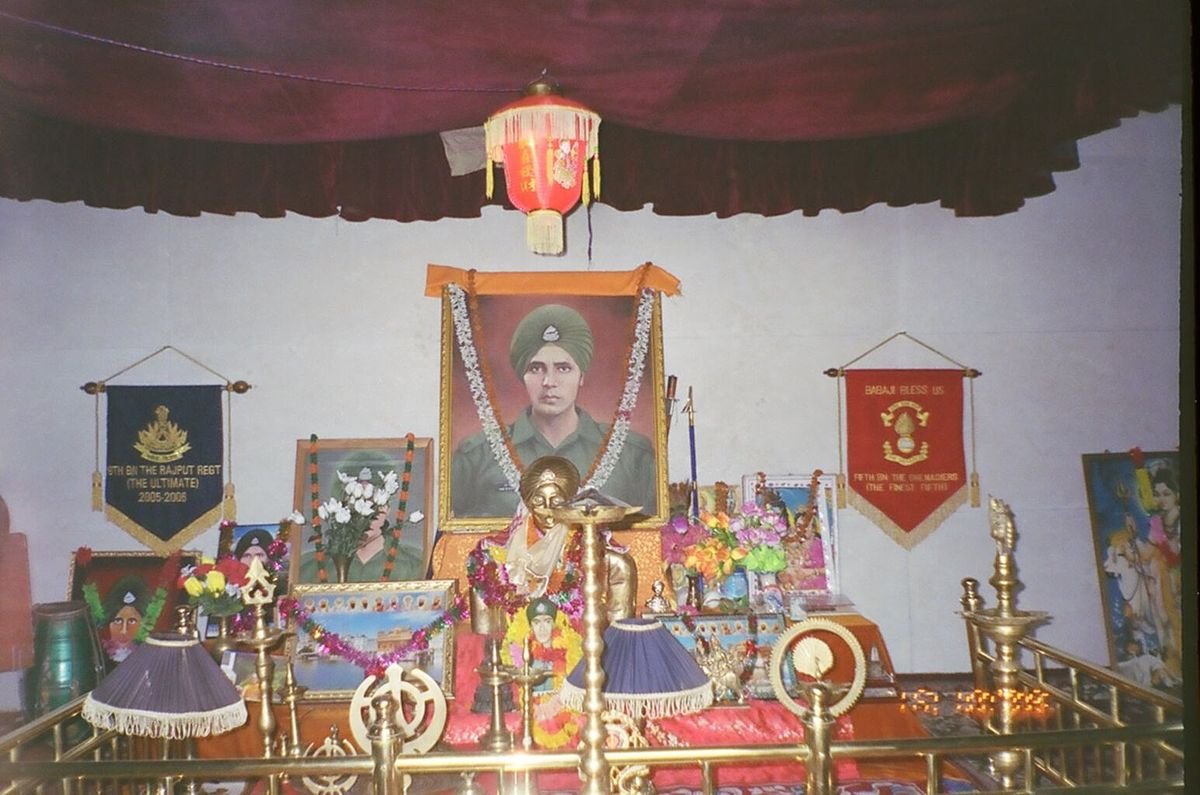 15. Devji Maharaj Mandir, Madhya Pradesh
An annual 'bhoot mela' to appease the evil spirits is conducted in this temple. The devotees also visit the temple during the full moon every month to exorcise evil spirits residing in them. Lighting camphor tablets on bare palms is a common form of penance.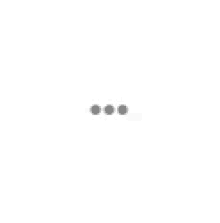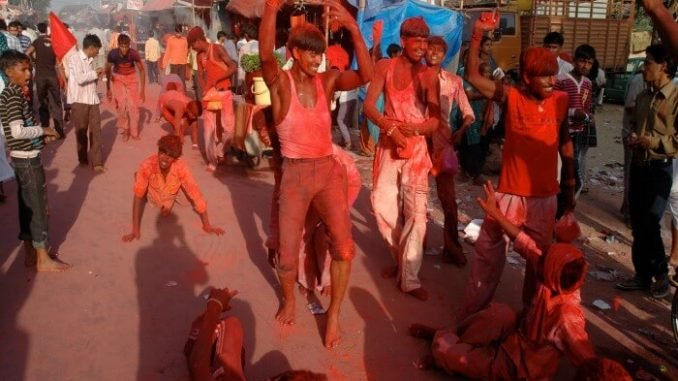 16. Devaragattu Temple, Kurnool district, Andhra Pradesh
The 100-year-old annual Bani festival is what makes this temple both, famous and unique. During the festival, men take lathis and hit each other till midnight to commemorate the slaying of a demon by Lord Shiva.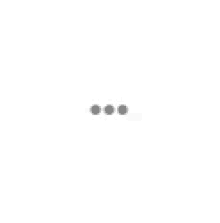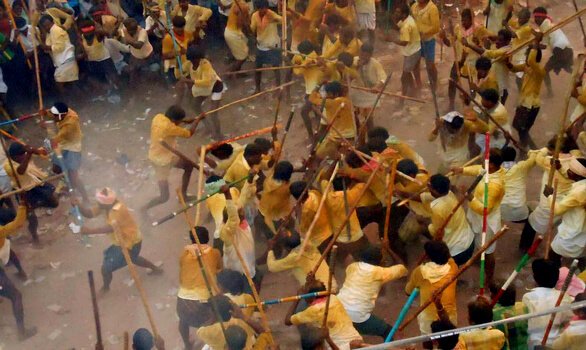 After media attention, steps were taken to abolish the practice without hurting public sentiments. 
17. Kodungallur Bhagavathy Temple, Thrissur District, Kerala
Dedicated to Goddess Bhadrakali, the devotees hurl verbal abuses and sing lewd songs during the annual Bharani festival as it is supposed to please the Goddess.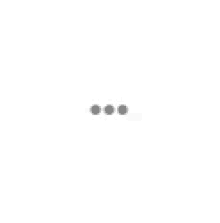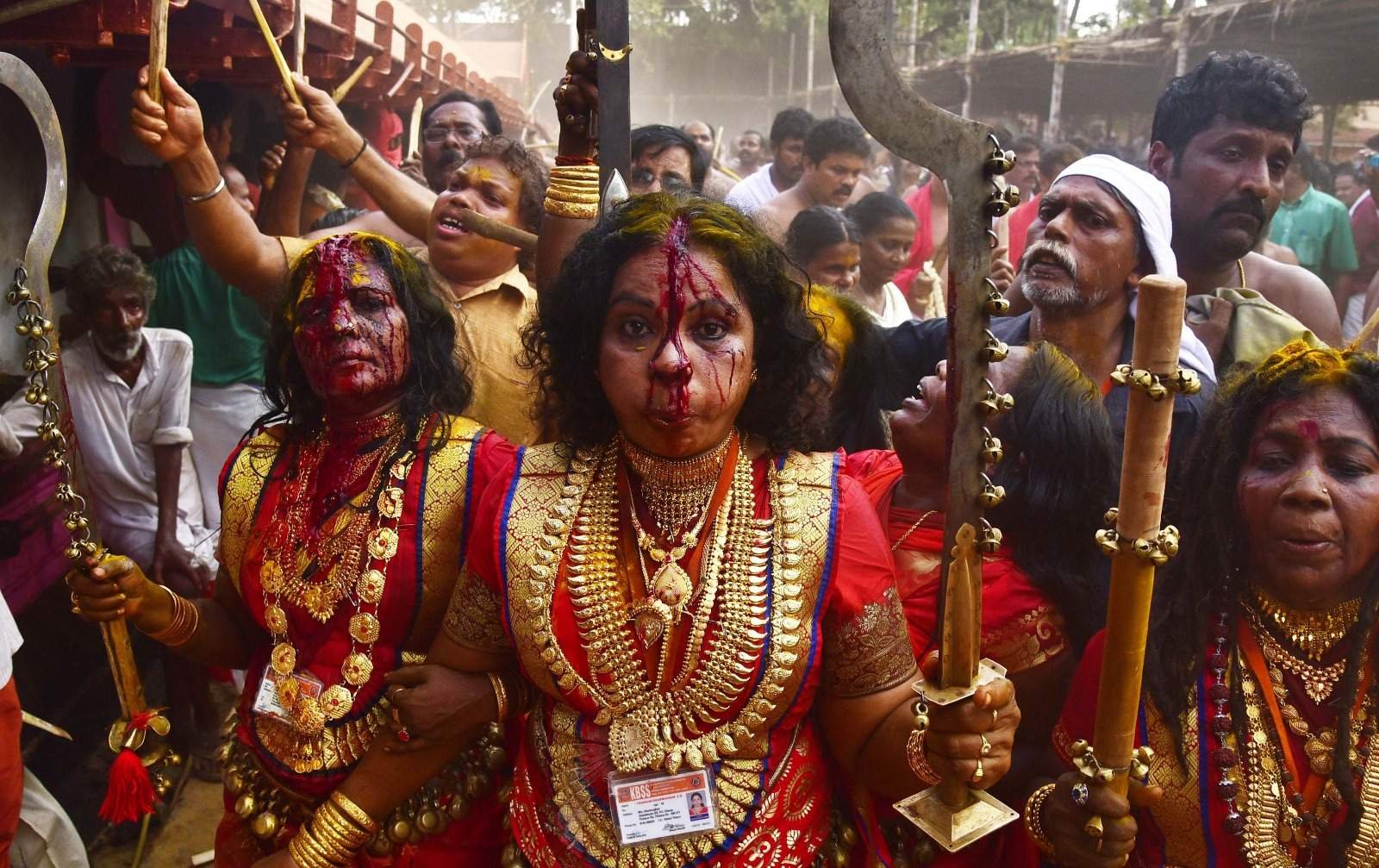 18. Kaal Bhairav Nath Temple, Varanasi
Considered as one of the oldest Shiva temples in India, what makes this temple even more unique is that alcohol is an accepted form of offering for the deity. 
19. Chilkoor Balaji Temple, Hyderabad
This temple is popularly known as the 'Visa Temple' because it is believed that the deity fulfills the wishes of people desiring to study or work in foreign countries. Thus, many devotees visit the temple with their passport and have the priest touch the passport to the deity's feet. 
20. Temple of scorpion Goddess Kondammai, Kandkoor, Karnataka
Every year during Naga Panchami the devotees in this district don't just worship a scorpion idol, they also allow live scorpions to crawl all over them - and none of the scorpions sting the devotees. 
Clearly, when it comes to worshipping, Indians most definitely believe in invoking their creative powers!