The Nobel Peace Prize is one of the most coveted awards honouring people who go way above and beyond duty, in their particular field. And that is the reason why these awards are deeply secretive. The nominations are taken very seriously and go through a tedious process in the course of a year. In fact, according to the nobelpeaceprizeorg, they even follow a 50 year secrecy protocol. Which means, that the names of nominees aren't revealed until after 50 years of the announcement. 
But, like every year, after much guesswork, a few names do crop up and this time, the forerunners for the prize seem to be the White Helmets from Syria. 
But who are the White Helmets? 
With bombings and gunfire happening at every nook and corner, and bombs pouring like rain, the White Helmets are always the first ones to reach the site, the very first responders to every bombing. Since the last five years, this one organisation of volunteers has managed to save up to 62,000 lives with the number growing ever so rapidly.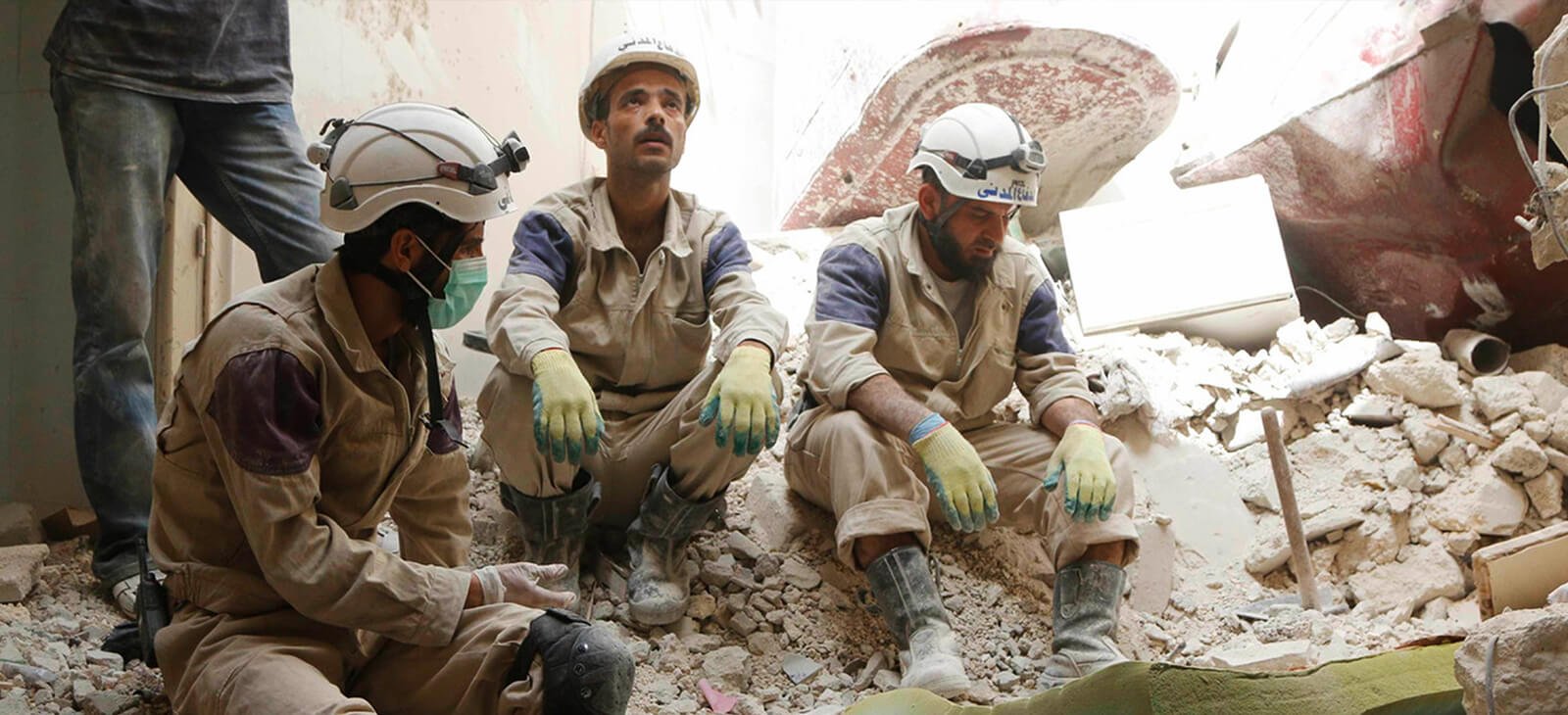 This organisation comprises day-to-day people: civilians who were once bakers, tailors, engineers, pharmacists, painters, carpenters, students and much more. 
It's made of people from all walks of life and all they want to do is save lives. They're inspired and they function on one principle, a verse from the Quran that says "To save a life is to save all of humanity".
Source: TheSyriaCampaign 
With 3000 volunteers currently in the organisation, these brave hearts go unarmed to bomb sites with just their white helmets and emergency kits to help people in distress. 
They rummage through the rubble and destruction with their bare hands, hoping to find and save a life. They captured everyone's attention when the photo of a 5-year-old kid covered in blood, dirt and dust, went viral and showed the world the extent of destruction that follows war. But what people also saw was a bunch of civilians trying and working towards a peaceful Syria.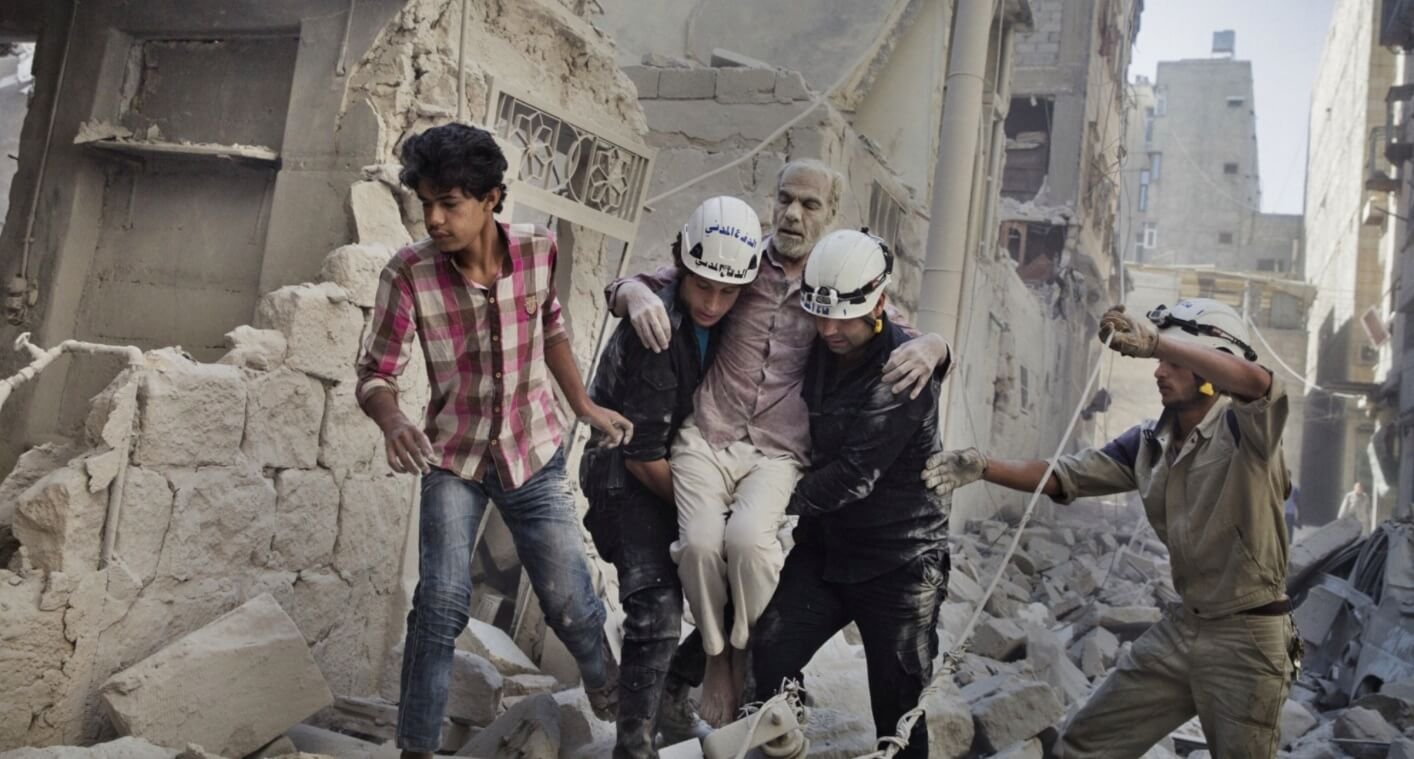 Nicknamed after their headgear, the White Helmets are working for a better tomorrow. They work without incentives, without proper amenities with the sole aim of saving each and every person that they can save. They are the silent heroes who're working tirelessly, day in and day out.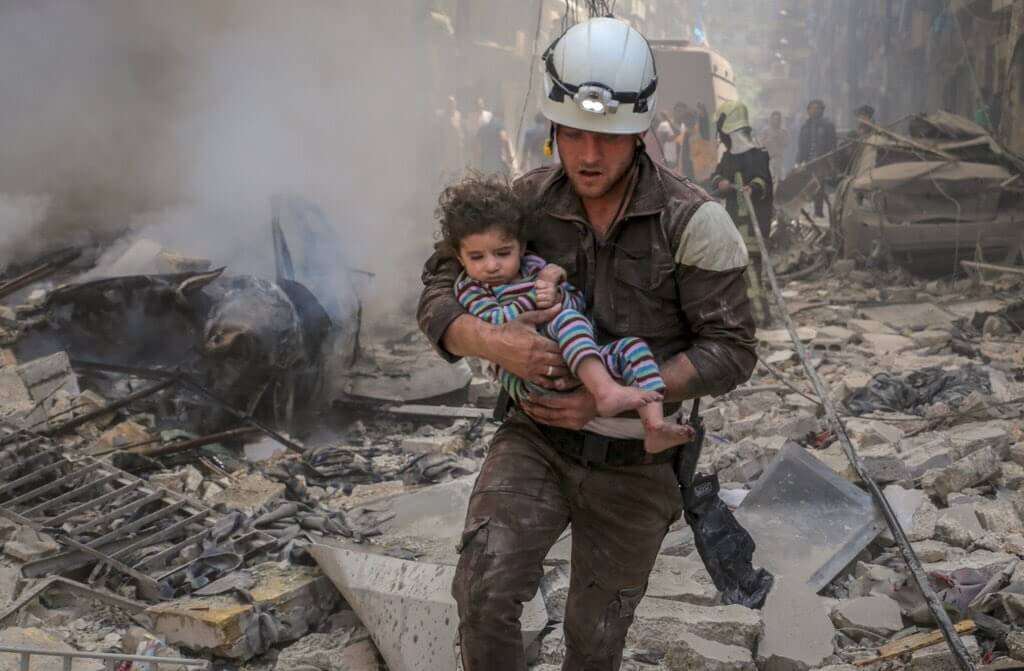 With backing from eminent personalities, including much of Hollywood, and organisations from all over the world, the White Helmets are our choice for the Nobel Peace Prize of 2016, for doing more than what their call of duty requires them to.  
To know more about these ordinary people doing extraordinary work, check out the Netflix documentary. Here's the trailer: 
Source: NetflixUS&Canada 
You can also donate to the White Helmets by clicking here.