"I am a student from Delhi University and I am not afraid of ABVP. I am not alone. Every student of India is with me. #StudentsAgainstABVP."
This is a campaign that Gurmehar Kaur, daughter of Kargil martyr Captain Mandeep Singh, recently started on social media which soon became viral. What followed was a barrage of criticism and trolling, with many users labelling Gurmeher an anti-national.
But that was not all. Her old posts were dug out and she was massively trolled for them.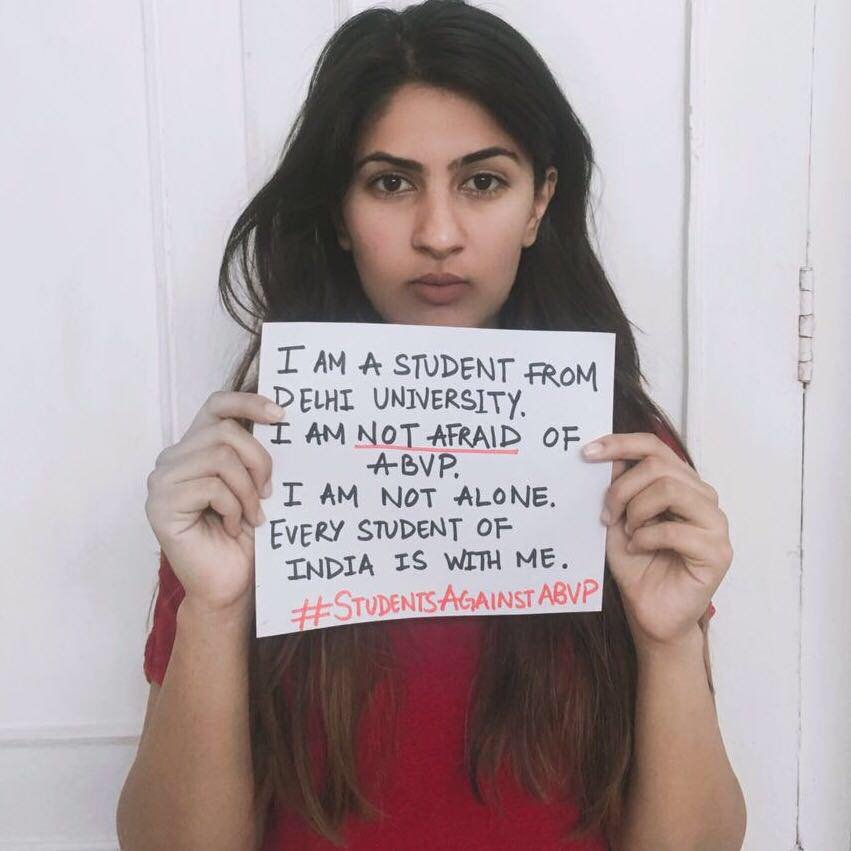 Last year, Gurmehar had posted a video where she held various placards to advocate peace between India and Pakistan. And one of the placards said- "Pakistan did not kill my father, war did."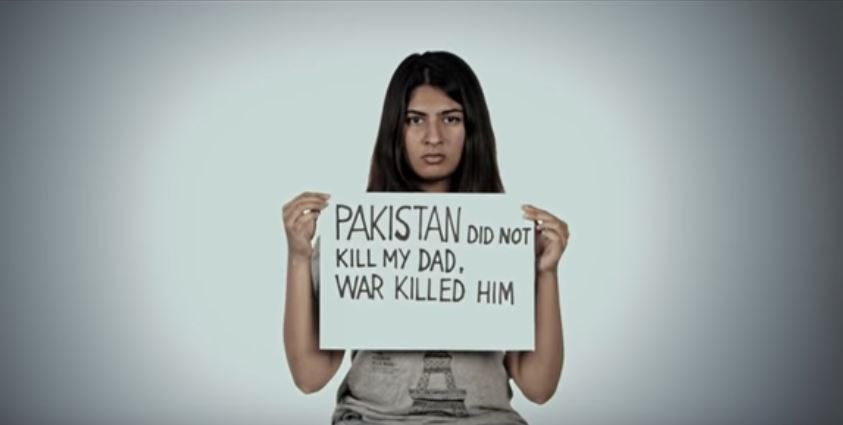 Many users on social media selectively picked up this line and began trolling her. But it took a whole new turn when they were joined by celebrities Virender Sehwag and Randeep Hooda.
Taking a jibe at Gurmehar, Sehwag posted this picture on Twitter which was later lauded by actor Randeep Hooda.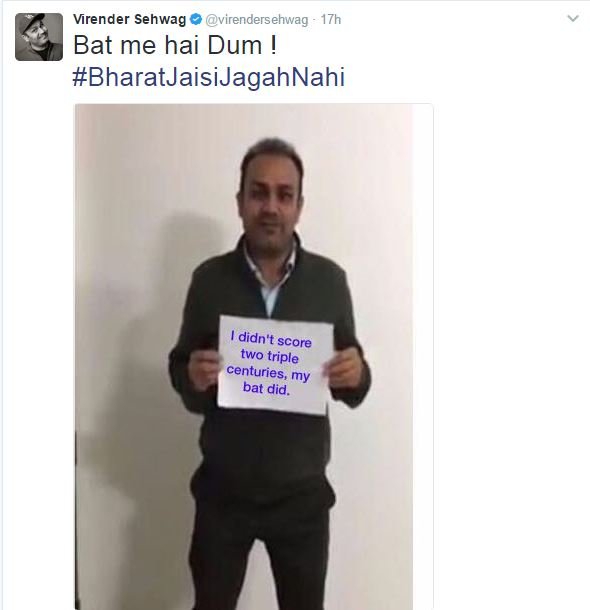 Hooda went on to give it his stamp of approval.
👏👏👏👏👏👏 @virendersehwag 😂😂😂😂 https://t.co/IcxuewcPMP

— Randeep Hooda (@RandeepHooda) February 26, 2017
Users soon pointed out that while it is okay for Sehwag to have opinions of his own, his downplaying the opinion of others - that too a 20-year-old student - given his vast social media influence, is surely not his best shot.
Sad, from you, Viru & Randeep, big-hearted stars. Nobody's patriotism needs certificates & hers has stamp of her father's supreme sacrifice https://t.co/6UAc98i2tH

— Shekhar Gupta (@ShekharGupta) February 26, 2017
To which Hooda replied by calling the DU student a "political pawn", making things only worse.
@ShekharGupta @virendersehwag what's sad is that the poor girl is being used as political pawn and it seems you are a party to it ..

— Randeep Hooda (@RandeepHooda) February 26, 2017
Gurmeher strongly objected to Hooda's labelling of her in that manner
@RandeepHooda @ShekharGupta @virendersehwag political pawn? I can think. I don't support violence perpetuated on students? Is that so wrong.

— Gurmehar Kaur (@mehartweets) February 26, 2017
A lot of Twitter users then went on to criticise both Hooda and Sehwag for their cyber-bullying of the 20-year-old and rightly so. After all, by mocking Gurmehar or calling her a "political pawn", these celebrities gave legitimacy to a growing trend that insists a difference of opinion to be dealt with threats, trolling and mocking.
"It is Sehwag's FOE to joke about-""But it is my FOE to criticize-""NO U R INFRINGING ON FOE""No, I'm not I'm ju-""YOU MORAL POLICE"

— Tanmay Bhat (@thetanmay) February 27, 2017
@RandeepHooda @StutiJain1 @virendersehwag Your talent is acting, not thinking. Don't allow your delusions to mock a martyr's daughter.

— Junaid Azim Mattu (@Junaid_Mattu) February 26, 2017
The problem with our country is that you tell a cricketer he once wrote something funny he thinks it's a licence to say anything..#Sehwag https://t.co/iTIrnufxW8

— jyotsna mohan (@jyotsnamohan) February 27, 2017
Sehwag taking a dig @ a 20-yr-old something girl who lost her father in a war is a new low. Trying too hard 2b in the good books of PM Modi?

— Prerna Bakshi (@bprerna) February 26, 2017