The hushed silence in Panchkula was deafening. My camera person and I stationed ourselves outside the Panchkula court as early as 8 am on Friday. The whole city is a veritable fortress. Locals have locked themselves in their own houses. The air is heavy with fear in this town bordering Chandigarh city. 
Barely a hundred metres away from the Panchkula court is Hafed Chowk. Here, thousands of Dera followers sat quietly in the open all morning. If we asked them any question, they would reply with a simple, swift gesture - stationing their index finger on their lips.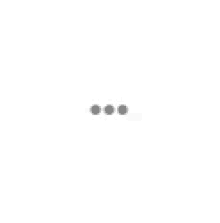 All morning, media persons and camera crews rushed from the court to the chowk and back countless times. We waited with bated breaths as the crowd at the chowk swelled quietly and determinedly, like a gathering storm cloud. 
At about 3 pm, it rained at Hafed Chowk. We were outside the court when we heard that spiritual guru Gurmeet Ram Rahim Singh was convicted of raping two women followers in 2002. We rushed to Hafed Chowk. 
There was no silence there anymore. The followers were shouting. I couldn't make out what they were saying. I don't think they were saying anything. I have never seen such naked expression of rage in my life before. 
Thankfully, there were hundreds of security forces deployed there. That acted as a wall between the raging crowds and the court. 
The first victims of the raging crowd were the OB (live broadcast vans) of television channels. I think the OB Vans of NDTV and Republic were attacked first. Clearly, mobs don't take sides. Before I knew what was happening, both these vans were overturned. I don't know what happened to the driver or the people in the vans. 
Suddenly, there was smoke in the air. We figured two rounds of tear gas were shot by the security forces. The crowd dispersed for some time. It seemed like a few minutes. But they were back. This time, they were armed with crude bombs and stones which they were pelting at the security forces. The forces tried to hose them down, but that didn't help. 
Suddenly, security officials gathered and charged at the crowd. But they had to retreat within seconds. The crowd charged at them with double the force. 
This is when we realised that we need to run away from the spot to save our lives. Thankfully, we spotted a Haryana police van which took us in. Even as I write this copy, we are driving aimlessly around the safe side of Panchkula.