A Judicial Magistrate First Class court in Bengaluru had convicted senior journalist Gauri Lankesh, who was murdered right in front of her residence in Bengaluru on Tuesday, of two defamation cases and sentenced her to six months in jail and imposed Rs. 10,000 penalty, in all, on November 28, 2016. However, the court had also granted her bail and allowed her to appeal to a higher court, reports The Hindu.
In 2008, Gouri had published an article 'Darodegilada BJP galu' allegedly against Dharwad MP Pralhad Joshi, BJP leaders Umesh Dushi, Shivanand Bhat and Venkatesh Mestry accusing them of cheating a jeweller of Rs. 1,00,000.
According to Wikipedia, the article alleged that the jeweller sought justice from Joshi and threatened to approach police in case the MP refused to help him. Gauri later claimed that the article was based on "sources within the BJP".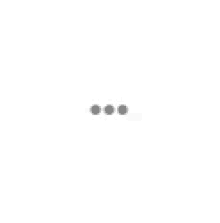 The cases against her were filed by Joshi and Umesh Dushi objecting to the article criticising BJP leaders. According to the New Indian Express, Lankesh was the second person to be accused in the case filed by Dushi, who named Devanand Jagapur as accused number one. 
Jagapur was the co-writer of the article. She was, however, the only accused named in Joshi's complaint. The same court had incidentally acquitted Jagapur. Lankesh, though was found guilty because the court said she could not provide substantial evidence, but she managed to avoid arrest by getting anticipatory bail.
Lankesh told the New Indian Express, "The court's verdict is a temporary setback to me, but I will challenge it in a higher court. Many people thought that I will go to jail, but I have disappointed them as I managed to get bail."
 (Feature Image Source: PTI)