In a shocking incident, a 20-year-old youth was allegedly beaten to death on Thursday night in East Delhi's Harsh Vihar after he objected to open urination by a youth in a park.
The deceased, who has been identified as Sandeep, runs a utensils business. The murder came to light on Friday morning after Sandeep's body was found lying near Daya Nursing Home, the police said.
Preliminary investigation reveals that on October 17, Sandeep had gone to visit his cousin's house, following which he went to a park. While he was sitting in the park, a juvenile came near his bench and started to urinate. Sandeep objected and directed the young boy to urinate somewhere else. A verbal altercation ensued between them, following which locals came and pacified the matter. However, on Friday morning, Sandeep's body was found lying on a footpath near the nursing home, reports The Asian Age.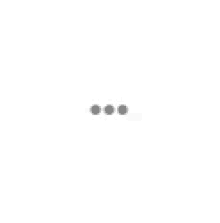 According to Hindustan Times, three men – all of them labourers – were arrested on Friday for the murder. But the man who allegedly urinated in public, remains on the run. 
The police disclosed the first names of the arrested accused as Raza, Sebu and Mukeem -- all in their early 20s. The main suspect who is untraceable has been identified as Chand.
The police were able to quickly identify the victim as his brother happened to pass by the crime spot that night. They began a probe to identify the killers and unearth the motive behind the crime.
This comes months after an e-rickshaw driver was beaten to death allegedly by some men after he objected to them urinating outside the Delhi's GTB Nagar Metro Station. Of late, incidents of violent crimes over trivial issues seem to be increasing by the day in the national Capital.
(Feature Image Source: AFP)