If I were to document every instance of Indians calling Indian TV shows names, I'd run out of disk space on my hard disk drive. We're quick to jump to conclusions when it comes to Indian TV shows because to be honest, most of them are really bad.
We live in the age of the Internet. From watching random YouTube videos to binge watching our favourite shows on Netflix, we rely on the Internet for our dosage of entertainment. And after we're done watching our favourite American and British TV shows, we wonder if there's something that we could watch that was a little closer to home, a little desi.
Of course, watching the idiot box is just not an option all thanks to Naagin (this show is in its second season right now btw) and the likes.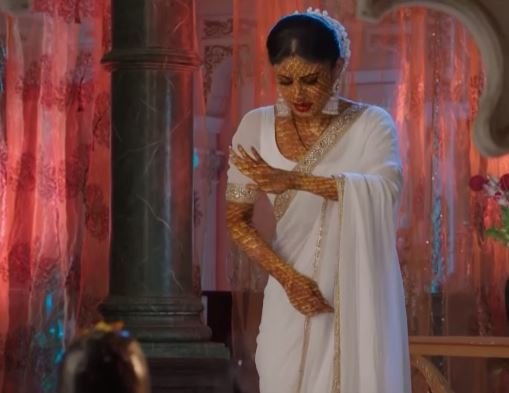 I am a huge fan of House of Cards and Veep. Both the shows are set against political backdrops but are very different in their approach. While one is a gritty drama, the latter is a comedy.
Comparing it to Indian TV shows is impossible. Not because our shows are bad in general, but because of the fact that we don't have ANY fictional show that is set against a political backdrop. There are no shows that revolve around politics.
Of course, many firangi shows have taken inspiration from our real political systems, and made up aplenty, resulting in some incredible TV. Over the years, producers and writers have mined the political playing fields of both the past and present to bring viewers hilarious comedy and heart-breaking tragedy.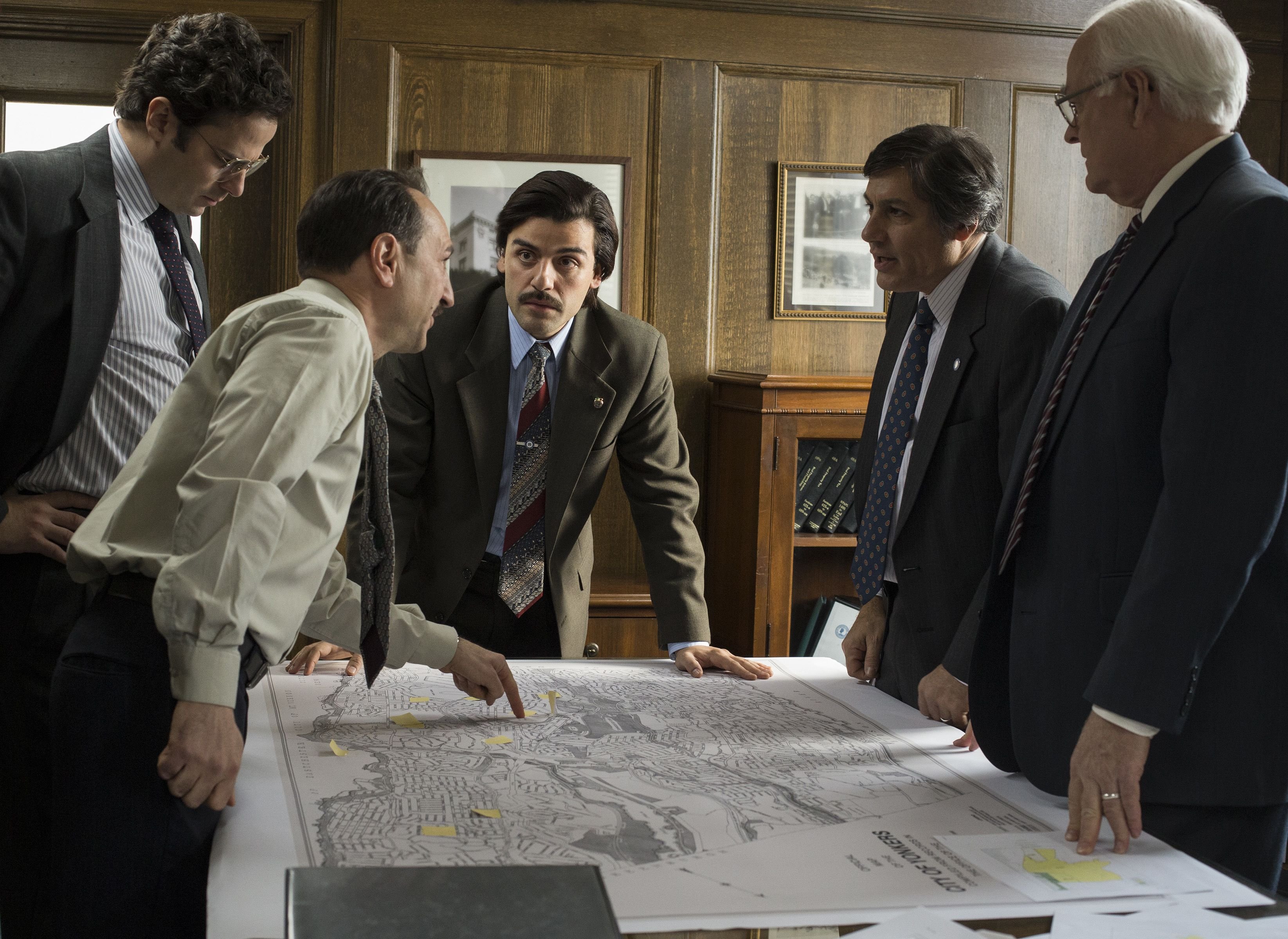 The audience is to be blamed for this.
Hey Indian television! I'm talking to you. If you can hear me beneath all the loud dramatic music, I have something to tell you. Nay, I have something to rant about and I'm pretty sure I'm not alone.
Student politics is a vast topic that is yet to be explored. Indian politics has been plagued by scams and ideological fights and those events can make for a good background for a new show.
We've already seen Bollywood try its hand at student politics and they've tasted success in the form of Dil, Dosti, Etc. as well.
It has become abundantly clear that the best political TV shows aren't just the stuff made of fiction, dreamt up by your favourite TV writer and showrunners. By some measure, the best political shows - as in, most outrageous and entertaining - are like the ones that played out last year in JNU, and those currently unfolding in Ramjas College, Delhi University.
Violence. Left vs Right with a pinch of nationalism and 'azaadi'. Divided factions amidst cries for 'unity'. As the saying goes, you can't make this stuff up.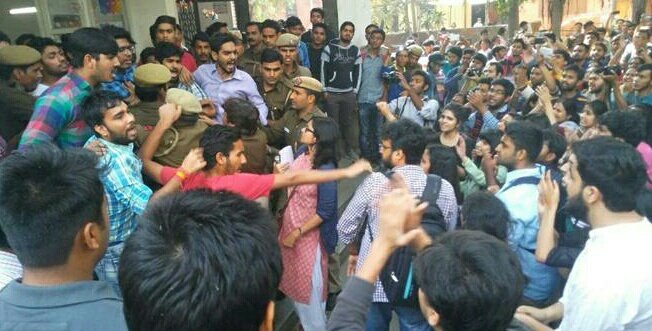 This huge vaccuum of political shows is an indication of our times, when you can't make fun of the rich and the powerful.
Politics is a very contentious topic among the Indian audiences. One man's ideology is another man's blasphemy.
The only difference here will be the fact that once political parties take offence about the TV show, there will be widespread violence and social media attacks on the channel. No producer wants that and hence they avoid the situation at large.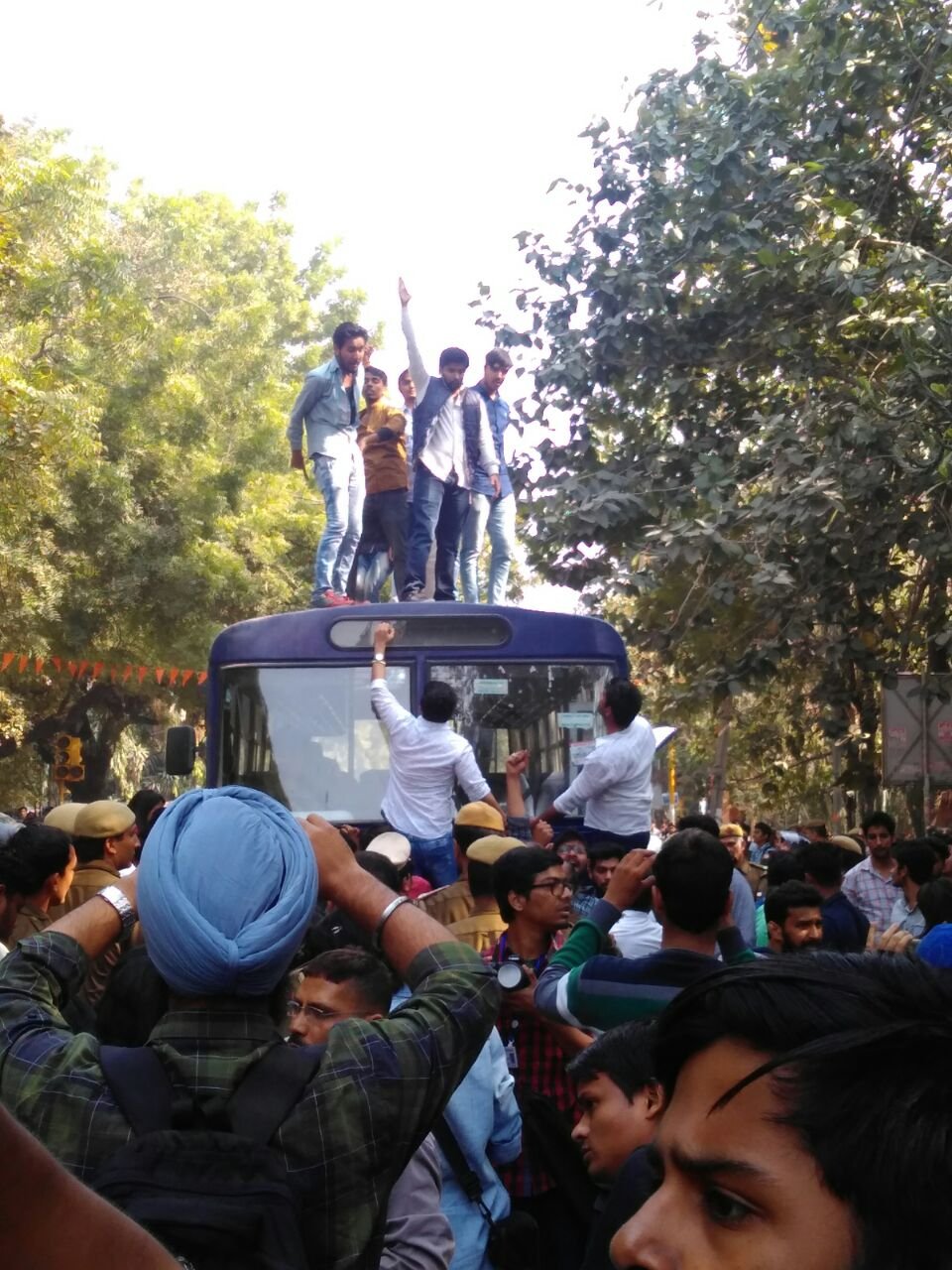 There was a show named Armanon Ka Balidaan - Aarakshan on NDTV Imagine. It got a lot of flak for showing political violence in its trailers and promos.
Armanon Ka Balidaan - Aarakshan was an Indian political thriller television series aired on Imagine TV. The show was set during the period of the Mandal Commission protests of 1990. The show garnered controversy for airing promos containing political violence.
It's not just a 'east vs west' thing, you know? The western countries have soap operas too. The difference is, people who watch them are mostly aware of how shitty they are. It's a guilty pleasure thing. But here - these are our top shows. Seriously, WTF!
Why don't we see more shows like Ketan Mehta's Pradhan Mantri?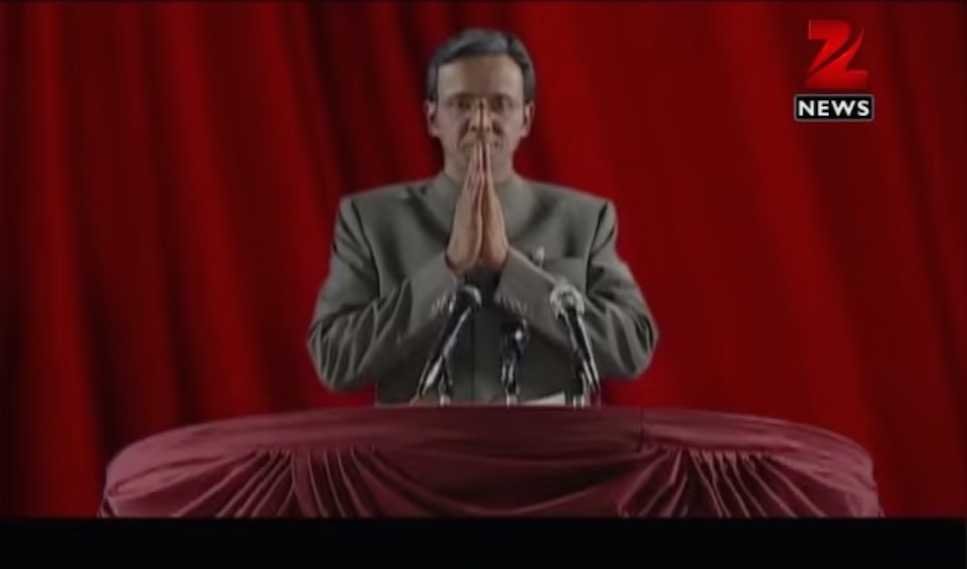 Dear Indian television, it's hard being your fan but I've really tried. I've tried and I've failed. Which is why I wrote this, before I forever disappear into the magical beach called The Pirate Bay.
We need to tackle a variety of issues with tact and creativity. It's not like we lack the talent; but it has everything to do with the lack of will and courage from the producers to take on the political climate of the country and hit them where it hurts.