Pahlaj Nihalani may no longer be the Censor chief, but the culture of randomly targeting film for not being in adherence to the ruling party's code of conduct lives on. The latest victim of one such attack is Tamil superstar Vijay's Deepavali release, Mersal.
BJP Tamil Nadu leader, Tamilisai Soundarajan, and others in the party, have taken offence to some scenes in teh film. 
According to this The News Minute report,  Tamilisai Soundarrajan said that the scenes related to GST and Digital India in Mersal must be removed. She further went on to accuse actor Vijay of spreading false information because he wants to enter politics.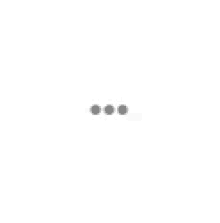 "I haven't seen the movie, but those who saw the movie say there were factual errors in what was said. The scenes on GST and Digital India have been written in such a way so as to create a wrong impression on the minds of people," she told TNM.
When asked whether filmmakers have the right to crack jokes, this is what she had to say. 
 "Yes, they do. You don't have to praise the schemes we have brought in. But to compare India with another country and that too in an incorrect way, would send the wrong message to people here. This is a political move," she alleged.
One of the scenes that offended the BJP leader is a sequence where one of the characters is being robbed in a foreign country. However, his wallet is empty because of demonetisation. 
The other sequence that offended the leader has, according to TNM, Vijay saying that while Singapore charges only 7% GST, the people there get free medical treatment. He compares this to India, where people are charged 28% GST but still don't get free treatment.
However, RSS sevaks were quick to fault this argument on Twitter.