This probably reflects the changing attitude of Indians towards education. The All India Council for Technical Education (AICTE)  has asked over 800 engineering colleges across the country that have had a student enrolment of less than 30% of their capacity for five consecutive years from the coming academic year (2018–19).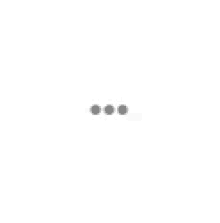 The decision was announced by the  chairman of the All India Council for Technical Education (AICTE), Anil D. Sahasrabudhe, The Hindu reports. 
"Students can be shifted to engineering colleges in the vicinity that have sufficient student strength," he said.
Lack of Demand  
According to an answer given by Mahendra Nath Pandey, Minister of State for Human Resource Development Higher Education, at the Lok Sabha on 7th of July, 2017, there are about 411 Government engineering institutes and 2980 government recognised private institutes in India. While the percentage of vacancy was 28.48 in the government institutes for the academic year of 2016-2017, it was 53.99 per cent for the same period for private institutes. 
"The seats that go vacant are in colleges where infrastructure is inadequate and faculty members are not up to the mark. So it is better if such institutions close down," an official from the Karnataka's Department of Technical Education told The Hindu. 
The question of quality
According AICTE authorities, this a step taken to improve the quality of education in engineering colleges of India. This is one of the many steps planned towards improving the quality of engineering education. Some institutions failed to improve admissions and hence we had to take a tough call," said AICTE authorities told The New Indian Express. 
The AICTE has other big plans to "improve technical education" in India that includes extensive teacher's training programmes. "Most engineering college professors or lecturers are MTech or PhD holders. They don't usually have experience in teaching aspiring engineers. Now onwards, any engineering college lecturer joining anew will have to undergo six months of exclusive and compulsory training so that they can train future engineers better. Existing engineer lecturers have three years to undergo this training compulsorily," Sahasrabudhe told TOI.