After an anonymous post on online publishing platform Medium levelled sexual harassment on the CEO of The Viral Fever (TVF) Arunabh Kumar, yet another woman has recounted a similar experience on Facebook, this time not anonymously. 
However, Kumar's current colleagues continue to defend him.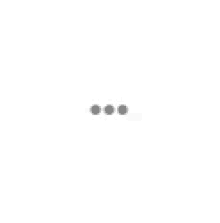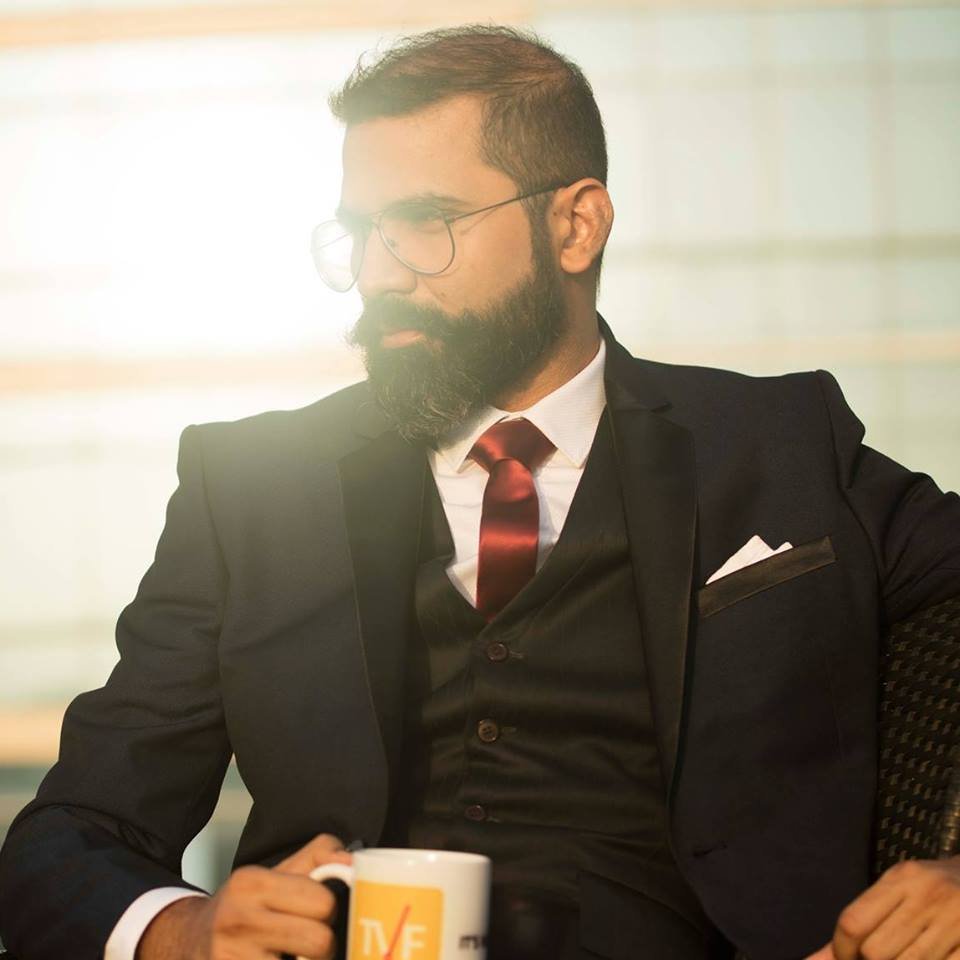 TVF actress Nidhi Bisht wrote a Facebook post on Monday where she described TVF as one of the "best places for a woman to work" and called the anonymous blog post as "baseless."
"Personally, I've felt that TVF is one of the best places for women to work. I've only been treated with respect and dignity at TVF in general and by Arunabh in particular. Of course that doesn't mean everyone will share the same experience," she wrote.
She admitted that when the first blog came out, she had dismissed the allegations completely because there hadn't been anyone in the company who fit that profile. She maintained that the company has been unable to find any past employee whose profile matched the author's. 
"Subsequently, a few more posts have started coming out on social media regarding misconduct on Arunabh's part. I am as shocked as you guys are," she said. 
She also said that the company had a zero tolerance policy towards sexual harassment. 
Read her full post here:
It's not just Bisht. TVF's co-founder Biswapati Sarkar also defended the charge in a series of tweets: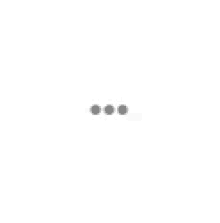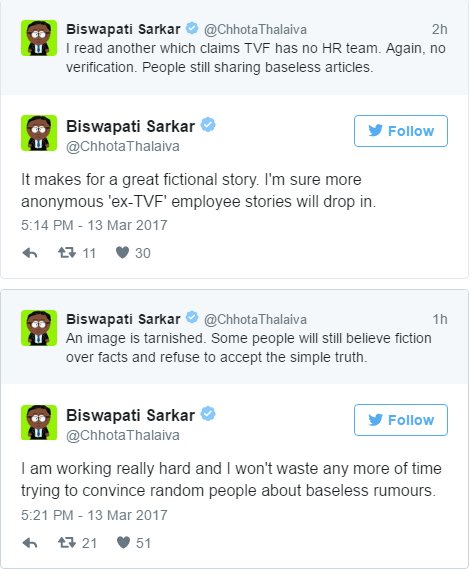 TVF hasn't responded beyond its first official statement. However, in an interview with Mumbai Mirror, Kumar asserted that their company hasn't hired anybody from Muzaffarpur in the last three years. He also said that if what the woman is saying is true, then she should come forward and file an FIR against him.  
(Feature image source: Facebook)