The end of any relationship is hard, and when our society treats divorce as something negative, it get worse. Most times, it's the woman in the relationship who is blamed. So, things like a woman choosing her work and being successful are deemed as reasons for a relationship not working. And when celebrities deal with separation there's added noise of trolls who think it's their business to comment.
And all these times are proof:
1. Kusha Kapila
Kusha Kapila and Zorawar announced their separation through an Instagram post. And people jumped at this chance to comment on the woman for leaving her husband, now that she's more famous. There were baseless comments on her posts and tweets that were plain insensitive. Yesterday, Zorawar also took to Instagram and called out the trolls for their actions.
2. Malaika Arora
After her divorce with Arbaaz Khan, people trolled Malaika for using the family's name in order to get work. She was also called a 'gold digger' for divorcing him, because apparently she did it for alimony. Of course, people didn't leave her with enough space when the actress started dating Arjun Kapoor.
3. Samantha Ruth Prabhu
There were a number of people who passed all kinds of comments about Samantha after her divorce was finalized with Naga Chaitanya. This was yet another example where the internet couldn't mind its business, and assumed that women divorce men for money. But the actress also called out a troll who said that she was robbing her ex-husband.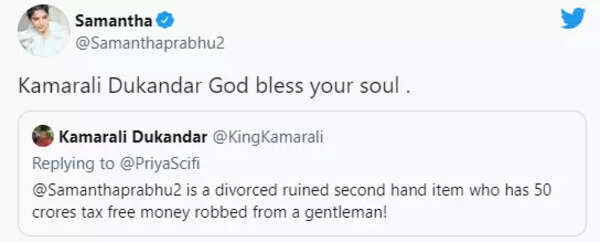 4. Sussanne Khan
Sussanne Khan was not only blamed for her divorce, but was also deemed as the reason of Arjun Rampal and Mehr's separation. The worst part was that media persons took pictures of her, and fabricated stories of infidelity. This was yet another example where a woman was called a 'home wrecker' by people who shouldn't have had any opinion in the first place.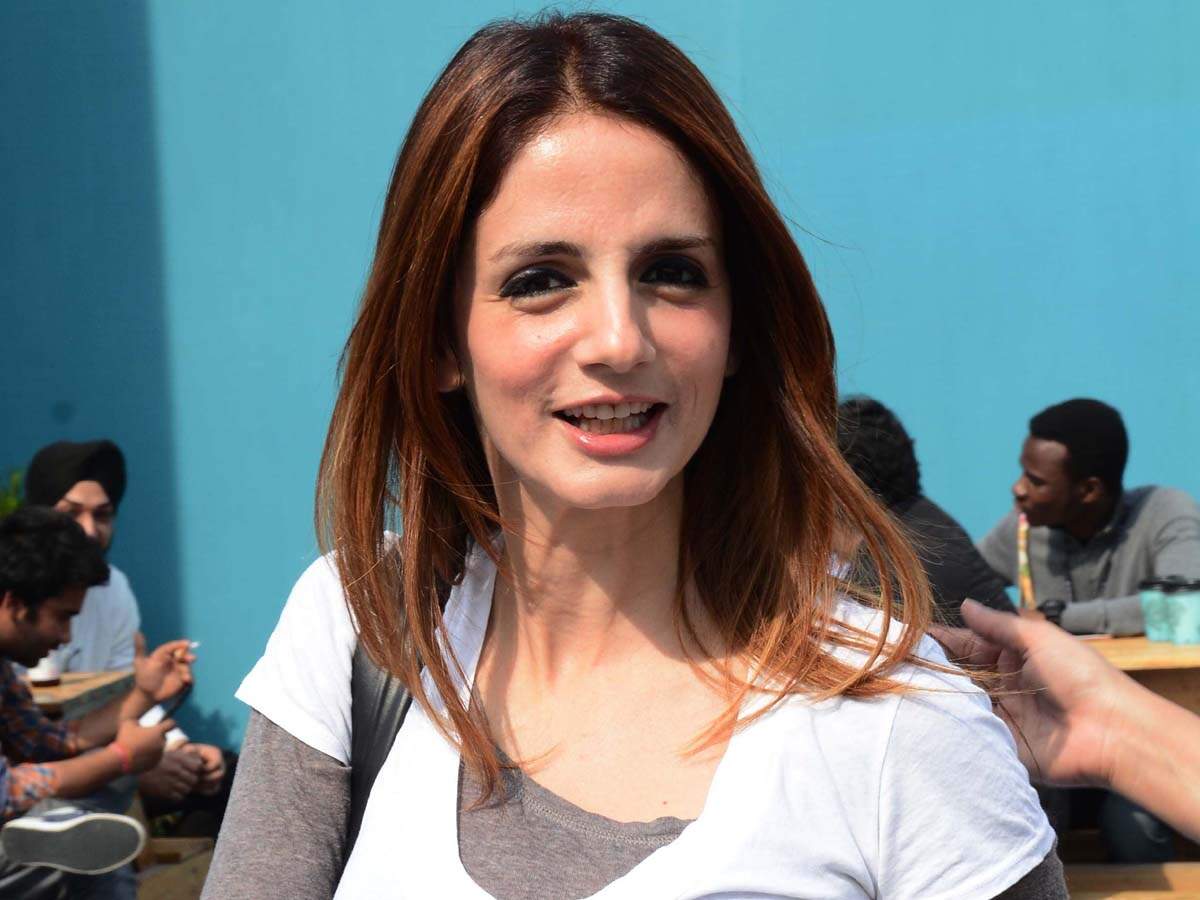 5. Kritika Khurana
When Kritika Khurana announced her divorce, people had all sorts of opinions, as usual. A podcast host went on to criticize the creator's choice to monetize her wedding. He said that people are blaming her for the divorce because she chose to make her wedding a public discussion. The person also added that we didn't know the man's side of the story, but that was also the case for Kritika, and yet he chose to call her out.
6. Kirti Kulhari
The actress had shared the news of her separation on Instagram. Sadly, not surprisingly, though, the actress was trolled – where people passed comments on her roles and "body show". There were others who said that she didn't pay enough attention to her real life, as much as she did to her work. This was certainly proof of the terrible mentality in our society.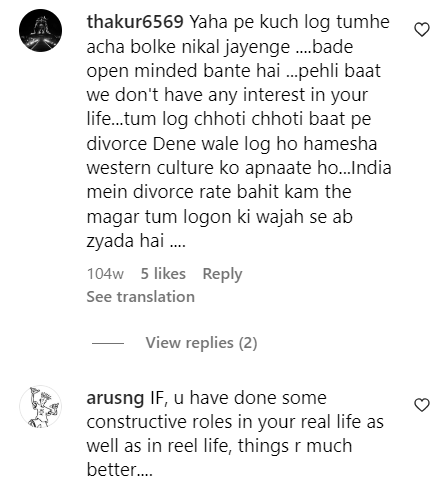 7. Kamya Punjabi
The actress was also blamed for her first marriage ending in divorce. A number of people commented on her choice to get married again, and a person also commented on it. The troll said – "Ek shaadi toh bacha nahi paayi, talaq ho gaya. Fir dusri shaadi… hadd hai." Kamya took to Twitter and rightly called out the person for commenting on her personal choices.
Women are blamed for everything, even things that we don't do. So these reactions aren't shocking, but they do point out the terrible mentality that still exists.