I have mad respect for people who wear heels at their workplace. It's already almost impossible to continuously walk for more than 10 minutes in them, and to have to do it at work is something. And for the longest time, airplane crew members have been wearing uncomfortable footwear, due to the sheer lack of choice. But looks like, things are finally changing, or at least starting to.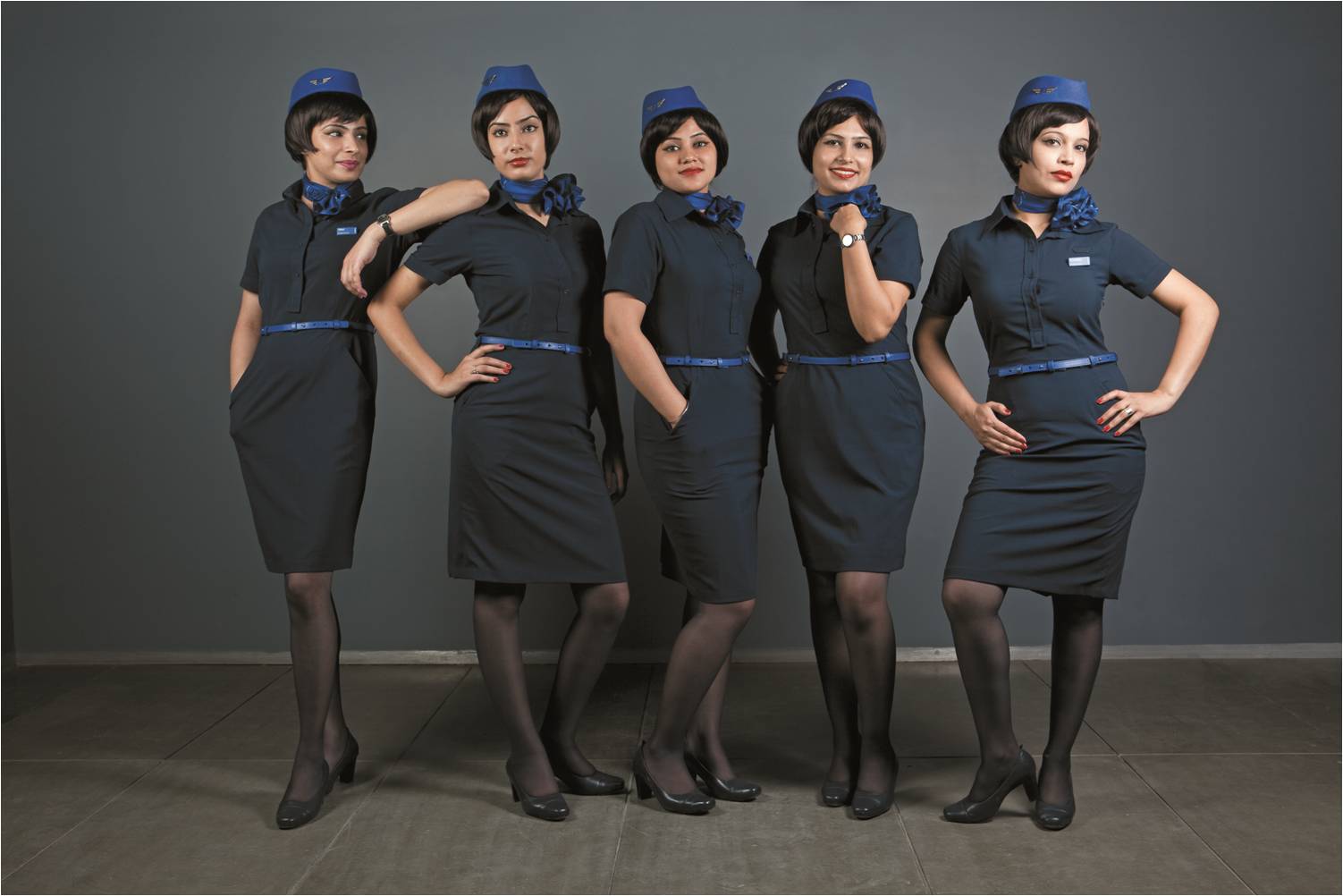 A LinkedIn user shared pictures from her Akasa Air flight, where crew members were seen wearing sneakers. Even the uniform looked somewhat comfortable – with trousers and jackets. And they deserve to feel comfortable while doing their job, all of us deserve that. They literally have to manage an entire flight-full of people. And let's just face it, people don't make it easy for them.
The LinkedIn user also added that they heels are always uncomfortable and this is a long due change for crew members. Which is true. Heels aren't designed for people who have to stand and walk constantly. I mean, their design literally cannot take that pressure. And seriously, kudos to women who were (and are) doing the job while having to wear those.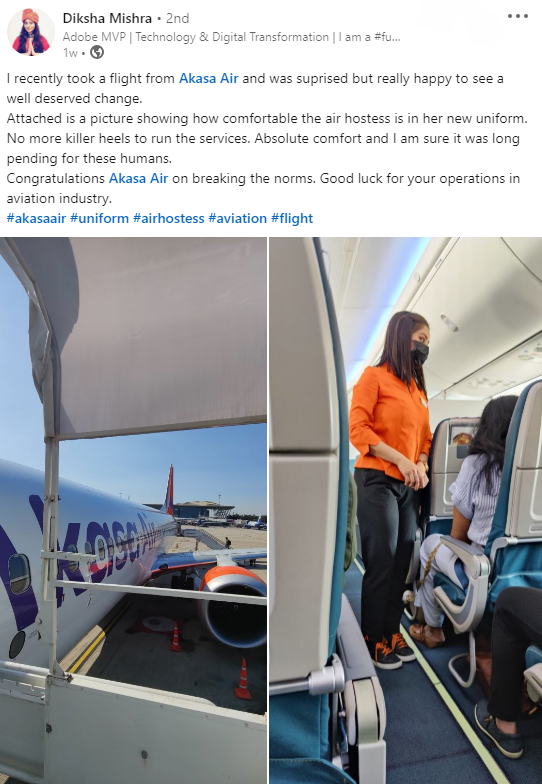 LinkedIn is happy to witness such a change.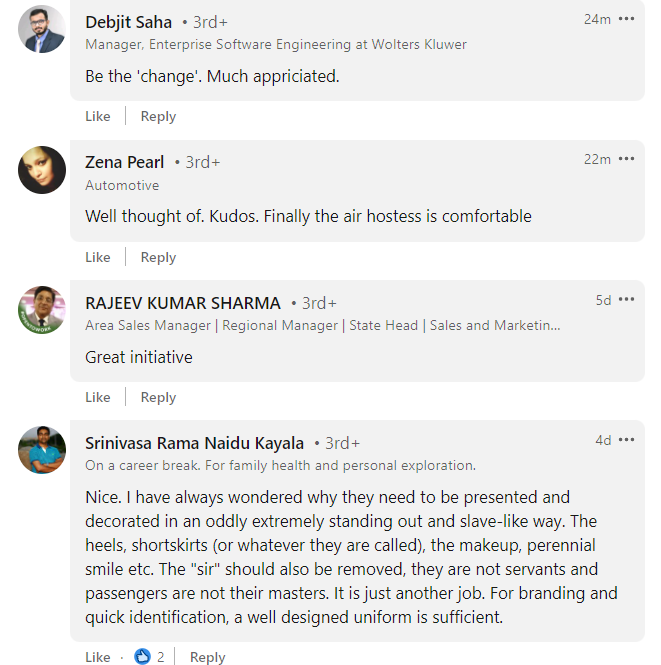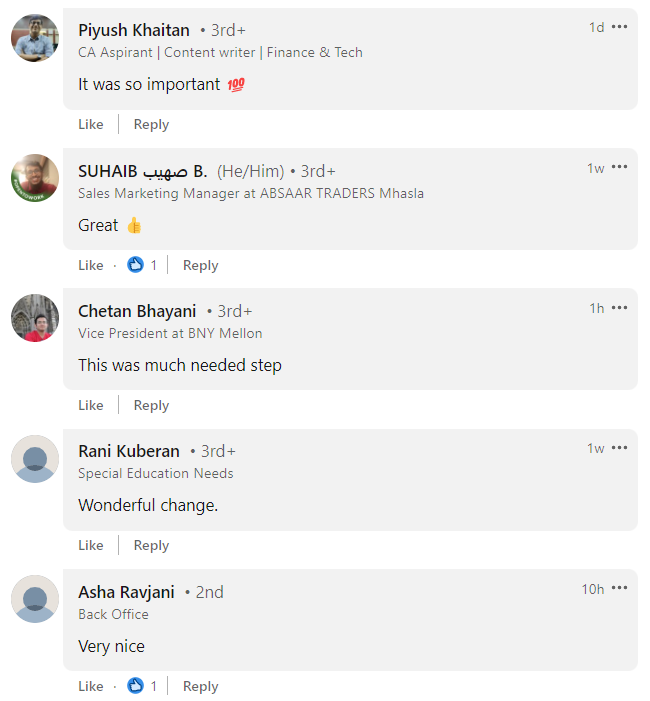 Change is good.