E Rajeswari rescued a 28-year-old man lying unconscious in a cemetery in Chennai's Kilpauk. According to reports, the man had been presumed dead after a tree branch fell on him earlier this morning. The man has since been admitted to a hospital in the city.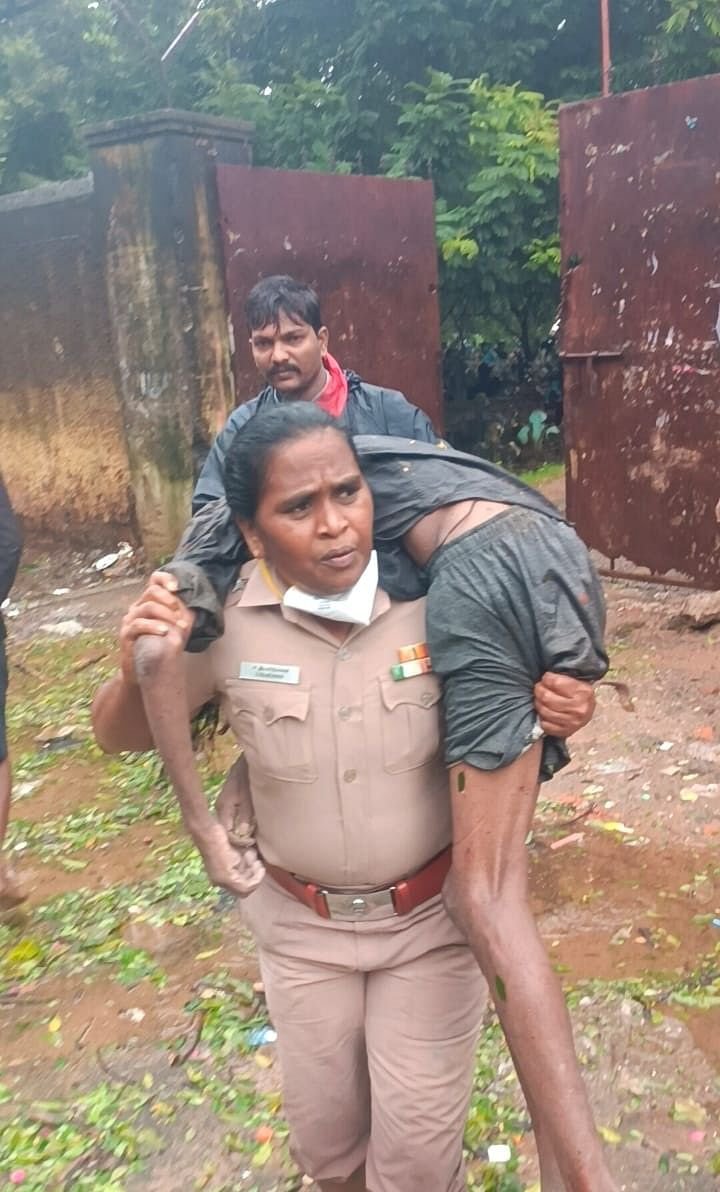 The video of her carrying the man on her shoulder has since gone viral on Twitter. 
People have been saluting Rajeshawari for saving the man's life. 
You can see the full video here: 
Hats off to her. We need more uniformed officers to be like her.