When it comes to weddings, no amount of preparation is ever enough. You're going on about your day, thinking you have a lot of time to get ready, when your uncle shouts, "Baraat aagayi oye!" 
You realize you don't have a lot of time. Everything has to be done quickly and still needs to turn out perfect. Now, makeup is an essential part of the dressing up part but can also be time consuming. 
But don't you worry. We've been there too! Therefore, we bring you these eye makeup looks that can be done in under 5 minutes and still help you grab eyeballs at any wedding event you attend:
1. Go for a bold eyeliner but ditch the usual black and play with colours for a unique look
Bold eyeliner is the easiest fix when you have to go for a party but have no time at hand. However, you will be wedding-ready in minutes once you add different colours to your bold eyeliner look. Here, a deep blue has been used on the lid while a purple has been used on the waterline, giving a very unique look. Apply a double coat of mascara and you're ready to go!
To get this look, click here.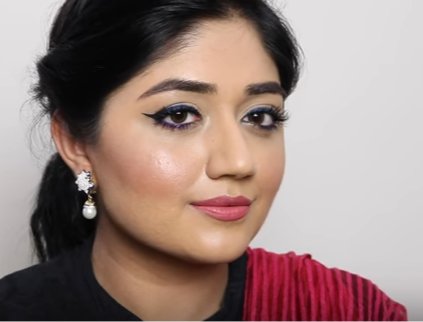 2. Smokey eyes are the easiest way to make you look hot this wedding season
Smokey eyes are never going out of fashion and the reason probably is that they make you go from simple to fancy in very little time. Apply a neutral shade like a beige or brown on the eyelid and apply kohl on your waterline. Using the same neutral shade, go across the lower lash line. This will give you the gorgeous smokey effect!
For more on the look, check this out.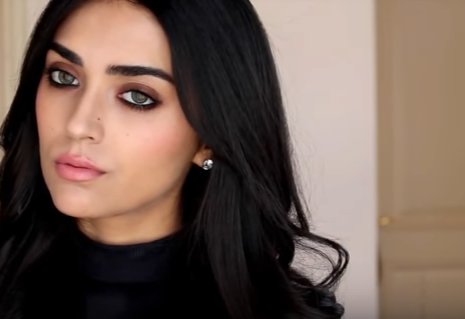 3. Add some golden shimmer to make your face look brighter
Given that desi weddings are all about the bling, this look is perfect for this season. Use bright gold on your eyelids. Wrap the gold in brown to give shape to your eye makeup. This will help highlight the gold just a little bit more. Now, add some kohl to the waterline and the eyelid and finish the look with as much mascara as you like.
To get into this look, check this link.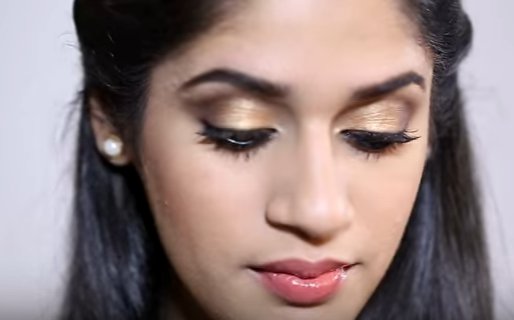 4. If you are feeling experimentative, you can stand out with green smokey eyes
Sounds rather unique, doesn't it? This is a look that will make you stand out at any wedding you attend. You need a deep green, almost emerald, for this look. Green kohl is easily available these days given that the trend of colourful eyeliners is catching up. Apply the green kohl all over your lid. Pat and press the green eye shadow on the lid. Use a smooth brown for the crease once you're done with the lid just to give the look a smooth transition. Now, just highlight your waterline with the same green kohl and use your favourite mascara and you're ready to rock the shaadi!
To get this look, check out this video.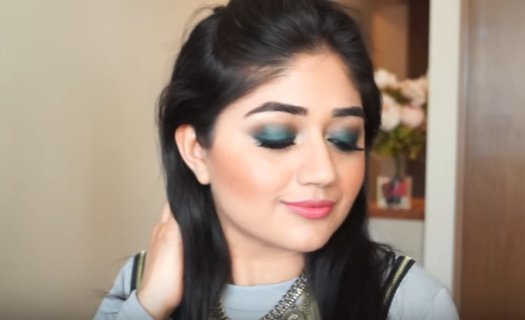 5. You can look like an Indian diva by combining shimmer and winged eyeliner
Combining these two will give you a very dramatic look, which is all you need for an Indian wedding. Finish off the look with a bindi and you're good to go. Use a peach or light brown for your crease. Now, to intensify the colour, use a dark shade of brown and blend it into the crease. Use an orange shade for your lid to brighten up the look. Just go ahead and complete the look with a winged eyeliner!
To achieve the look, check this out.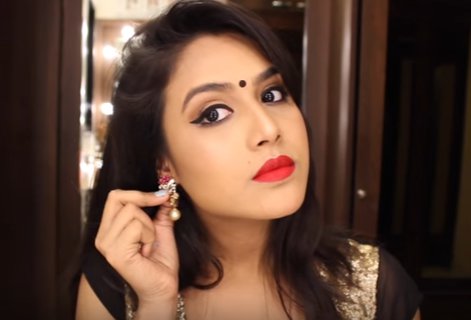 Getting ready for a wedding won't take as much time now. You're welcome, ladies!