While I was scrolling through my social feed, I found out about this viral video which is taking over the internet. It is the story of 'The Barbershop Girls of India' - Neha and Jyoti - who are shaving off the gender stereotypes in their village. And, the most amazing part is that the men in their village are totally supporting them in their endeavour!  
Well, this is not the first time that Gillette's ad film has overwhelmed me with their creatives. Previously, when they released 'The Best A Man Can Be' video, I remember it created a sensation globally...and why not? After all, it addressed the most pressing issue of all time - gender neutrality. And, now they are back with another soul-stirring ad film as an extension to their previous global campaign. The new ad film redefines gender-roles at work in a rigid society like ours! So, here I am, sharing the 5 powerful moments from #ShavingStereotypes ad to make you think real hard.
1. That moment when the boy recalls one of the life lessons given by his father... 
The 8-year-old boy says his father always tells him that kids learn from what they see. And, I think it's true 'cause kids are like clay, you can mould them in whatever way you want. So, it's important that we all set the right example for our next generation.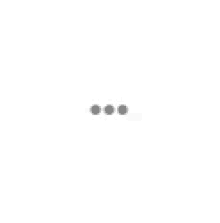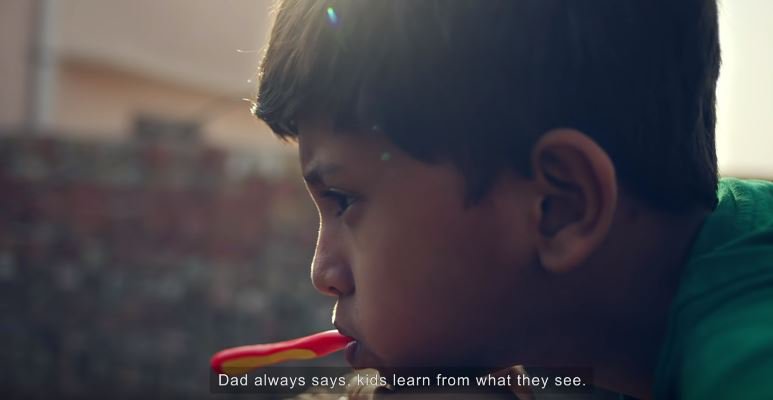 2. That moment when the boy realises that gender-roles are already assigned by our society...
When the boy was coming back from school, he sees men doing things that they inherited from their fathers, which we can often see in our society. Don't you agree?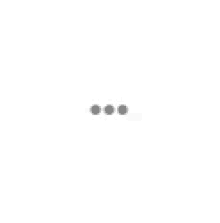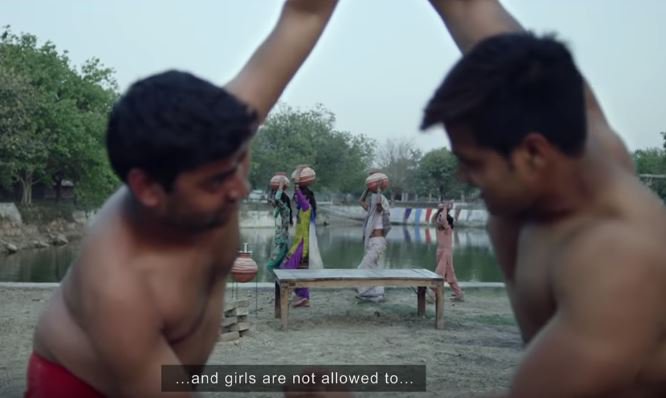 3. That moment when he sees how women's work is limited to their household chores...
When he keeps walking around his village, he sees girls working in the kitchen or helping out their mothers to carry out daily household tasks. He perceives the fact that women are supposed to be working only inside the home. But, this isn't the end of the story...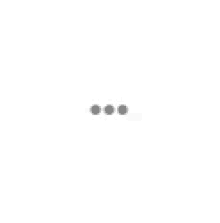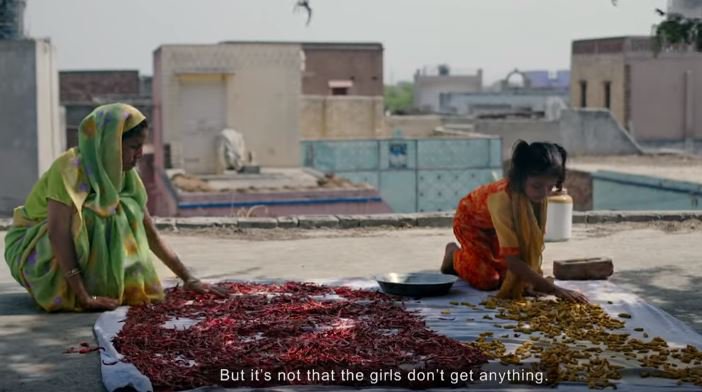 4. That moment when he goes to a barbershop with his father and gets confused seeing two girls working there...
The boy always saw that girls aren't supposed to work outside but, when he visits the barbershop, he sees a girl asking his father if he wants a shave. Of course, the kid will be confused as he has never seen girls doing all these things, so, he asks his father how can a girl give you a shave?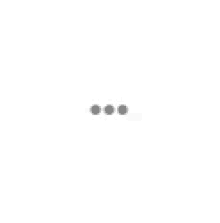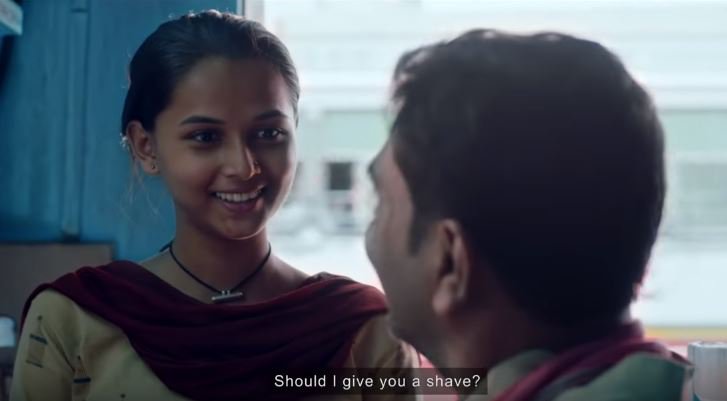 5. And, that moment when his father had an awesome response to his question...  
Replying to his concern, his father told him "Ustre ko kya pata ki chalane wala ladka hai ya ladki?" AND, THAT WAS THE BEST ANSWER EVER!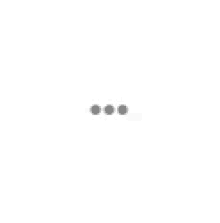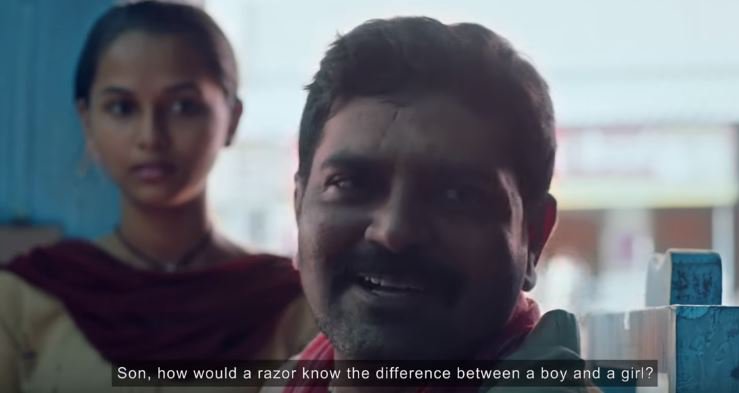 It's amazing how in such a small village, the men are coming forward to minimize the gender gaps at work...
Honestly, I'm proud of these two sisters and my eyes were moist by the end of the ad film. It is commendable how they took a big leap towards change and followed a career path which, in normal circumstances, is unthinkable, especially in rural areas. Kudos to Gillette for making their story known to the world and in case, you haven't watched the video, PLEASE watch it here:
I know you loved this ad! I mean, their story isn't the only thing that is inspiring, the fact that the men in their village supported them with all their hearts made me the happiest!
But, I ain't the only one praising their story! Look how these two celebs are celebrating Neha and Jyoti's talent and grit...
Master Blaster Sachin Tendulkar got a shave from the two super sisters, Neha and Jyoti
Even Farhan Akhtar saluted their courage and got a shave from the duo!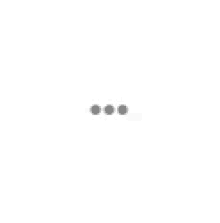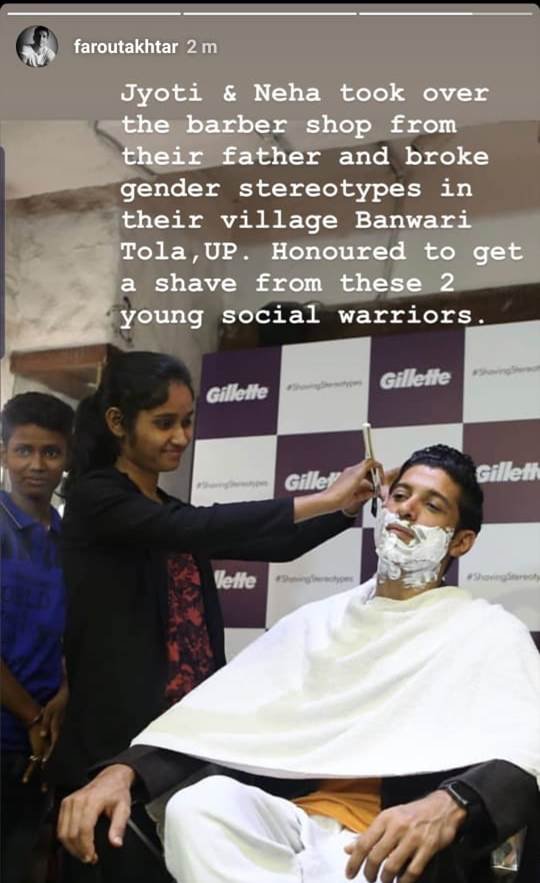 Now, we need more such stories to completely break all the stereotypes. Are you in for a change?