Not so fun fact — the clothing industry is apparently one of the significant contributors to environmental damage. Luckily, we can change this by making more sustainable fashion choices. 
But the idea of building an ethical wardrobe from scratch can be daunting, right? What if it limits our options in terms of trends? And the added expense? While all of these concerns are obviously valid, it doesn't have to be that hard. Especially with eco-conscious brand like 
LIVA 
pushing to reduce the carbon footprint, you will always effortlessly slay in style with clothes made completely out of nature-based fabrics. And of course, knowing a few expert tips on making green fashion choices will always come in handy. So we rounded up 5 of them to get you started. 
1. Adopt a new attitude towards fashion. 
We are living in the era of fast fashion where it's deemed a crime to repeat an outfit twice at social gatherings. Take a step back to reflect back if this is healthy. You don't need a new garment for every Instagram post and certainly don't need to be ashamed of repeating that favourite shirt twice in a week. And if you must go shopping, then invest in classic pieces that will never go out of style like a pair of great-fitting jeans and a crisp white shirt. The key is to invest in quality, not quantity!
 2. Up-cycle clothes that you've fallen out of love with.
Remember when you were worried about sustainable clothes being too heavy on your pocket? Well, hitting the malls every season to buy the latest trends are costing you way more, and you secretly know that! Just make yourself something new from something you already own. YouTube is literally right there. So take the weekend off and add those frills, sequins, or rips (basically everything your mom disapproves of) to spruce your old clothes. 
3. Always treat your clothes as per the care labels on them. 
We are all guilty of chucking our clothes together in the washing machine, because who has the time and patience, right? But following the instructions on the care tags can actually help increase the longevity of your garments that you so easily discard after a rip or a slight colour fade. Washing your hand-wash-only clothes by hand, avoiding tumble drying, etc are some small habits that will actually make your clothes last longer. 
4. Choose clothes made from nature-based fabrics. 
For the love of nature (and your skin), ditch synthetic fabrics. Go for nature-based fabrics that will bio-degrade much easier. It's time to be #ThoughtfullyFashionable while you live your flow confidently.
Check out LIVA – the new age fluid fabric that is defining style and comfort for us. 
5. Go for garments made from recycled fabrics.
And finally, you could also go for recycled materials which are becoming more and more popular in our environmentally-aware generation. There are sweaters made out of pre-used wool, and dresses made out of old t-shirts. It's everywhere. Next time, don't forget to check out the labels before you buy something new, and you may be surprised to know some interesting facts about its source. 
Being green is an everlasting trend that we'll eventually reap the rewards of in the form of a healthy planet. This is why it's important to reverse the effects of the textile industry with more thoughtful fashion choices. And LIVA fabrics is introducing us to a new way of fashion that is changing the way we dress and feel. Their thoughtfully crafted fabrics flow with you, are extremely comfortable, breathable, and lightweight.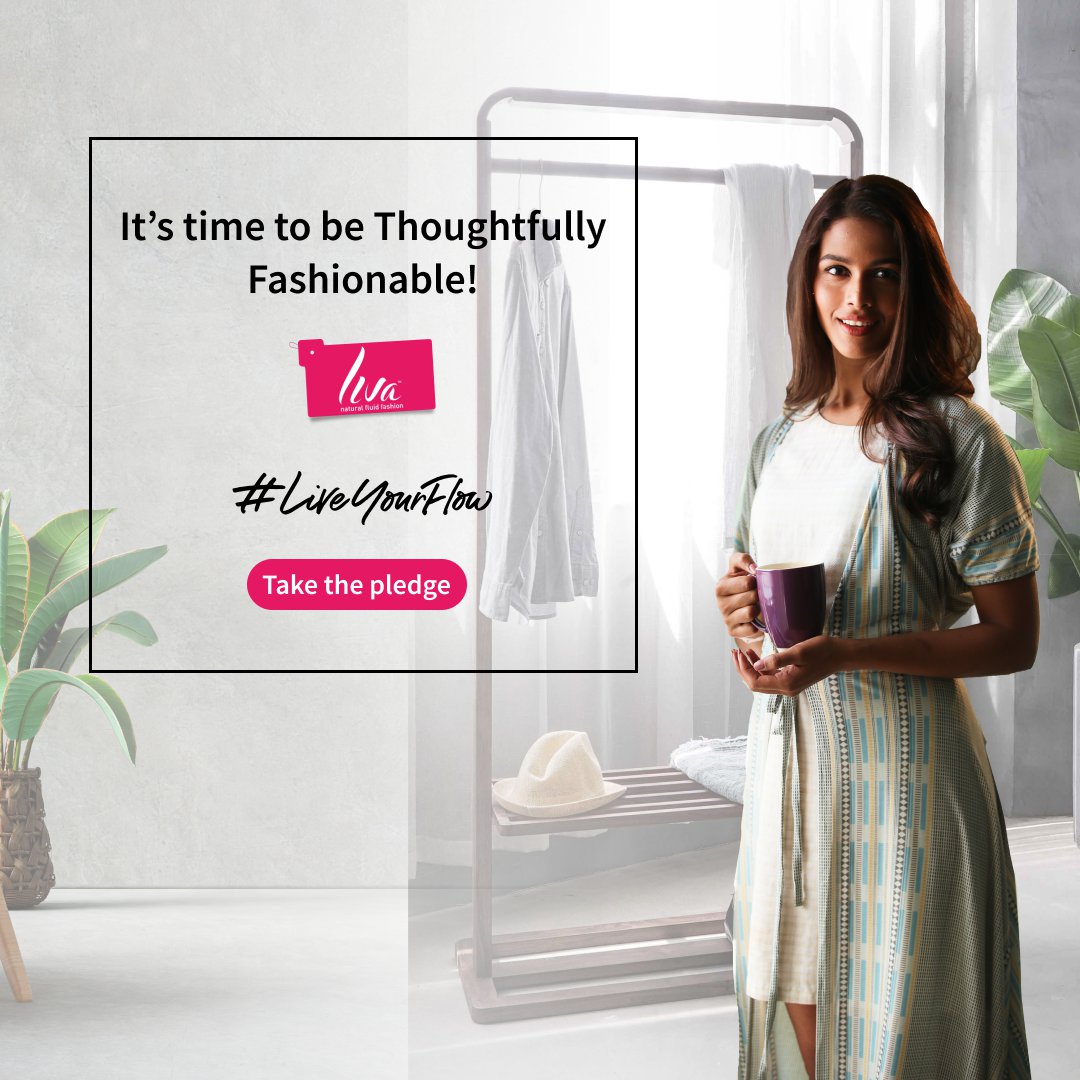 And now you can even join them in being #ThoughtfullyFashionable by taking a pledge to make more eco-friendly and confident fashion choices. We have already joined the green bandwagon. Have you hopped on yet?