"Sorry I got late. Got into a fight with a rowdy on the way," she said.
Meherunnisa Shaukat Ali showed me her canvas bag that got torn during the altercation. Who is she you ask? If you have been to Social, a bar in Hauz Khas Village in New Delhi, you would know her as the female bouncer, keeping a vigilant eye on you as you gulp down your drinks.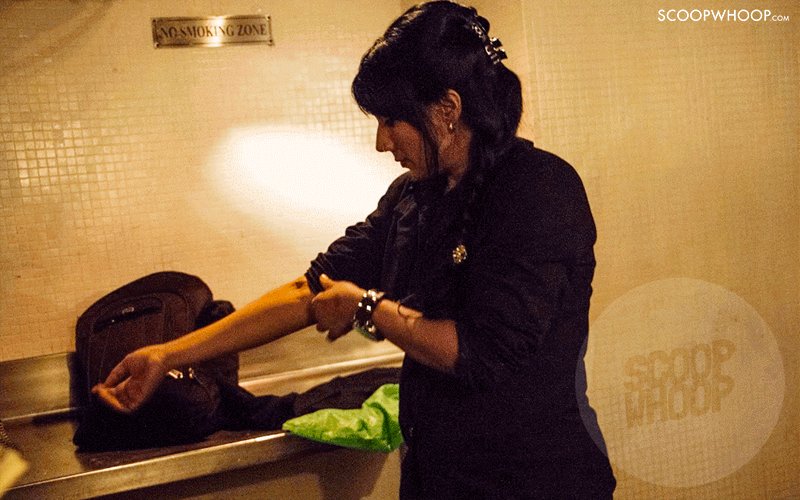 She would have beaten him up had she not been stopped, she said. I won't question her on it. After all, she has been in the 'industry' for over 7 years now.
"My father wanted me to get married at 14, but thankfully, I fell ill"
Meherunissa's father, Shaukat Ali, did not want his daughters to study, in fear of them becoming too 'progressive' like their educated mother, Shashi Kala Mishra (or Shama Parveen, as she is known after marriage) was.
She told ScoopWhoop that he had arranged her to be married at the age of 14, when she was taken out of school. "Thankfully, I fell ill and my doctor advised my parents to not get me married," she said.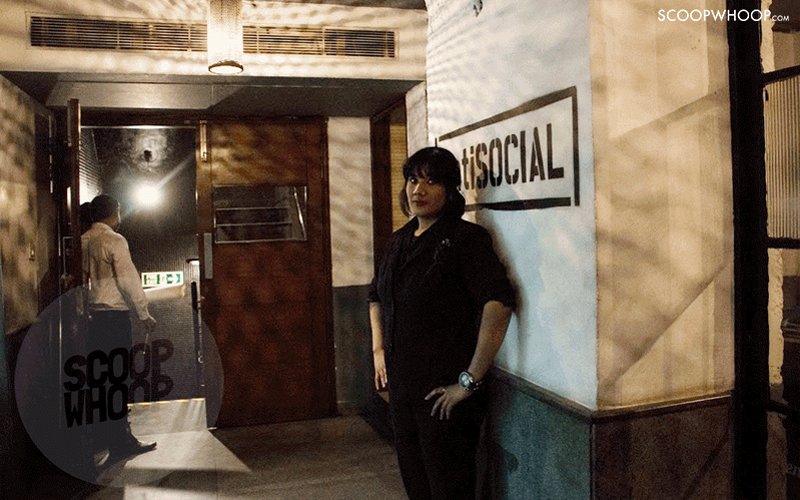 Meherunnisa has three sisters and three brothers. Having seen the marriage of two of her daughters' fail, Shama decided to not let her daughters be subjugated. She got them admitted to Islamia Girls College, without informing her husband. The teachers were impressed by the way the sisters performed at school.
The privileged don't know why they are privileged. Because I was being deprived of education, I understood its importance 
she told ScoopWhoop. Meherunnisa and her sister would wake up at 3 am to burn the midnight oil. "All this time, my father didn't know we were in school," she chuckled.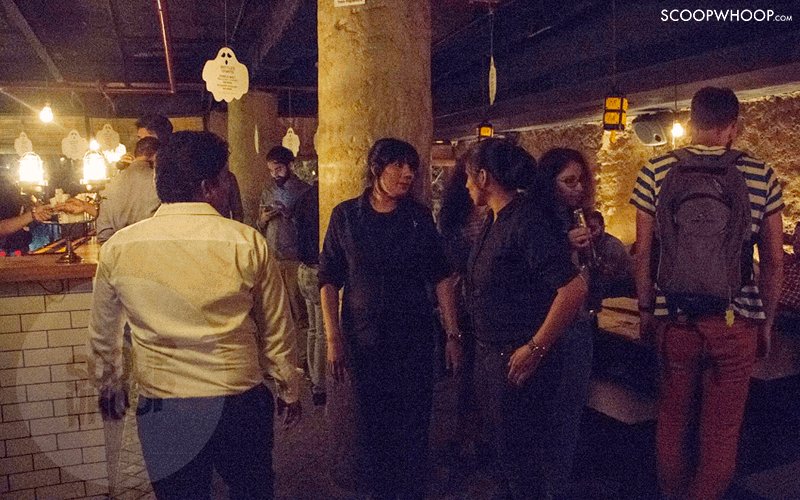 Her father appreciated their mother's efforts only when he heard from people of how great it is to have an educated daughter in today's world. "He was finally proud of us," she added. Mehrunissa went on to earn a Masters' degree in Hindi from a college in Saharanpur, Uttar Pradesh.
"Men would misbehave with me when they saw how desperate I was to get a job"
Meherunnisa's father suffered a loss in business and lost property worth lakhs. They moved to Delhi from Saharanpur. 
My eldest brother left with his wife right after
she said.
Shama asked her remaining sons to leave the house to live separately to save the souring relationships. Meanwhile, Meherunnisa decided to hold the purse strings at home. She commenced her lookout for a job.
"Men would misbehave seeing the desperation to find a job in my eyes and I would go home empty-handed," she said. But she didn't give up.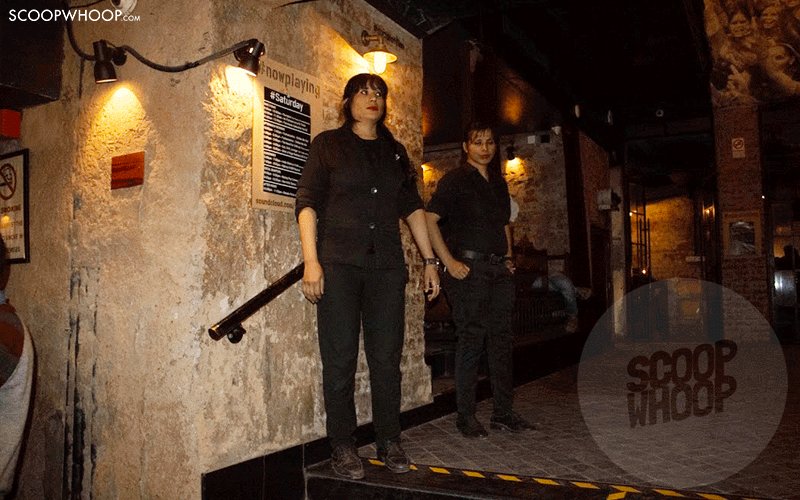 Meanwhile, someone she knew called her to offer her a job as a security guard. She always wanted to be a police officer. "Since that didn't work out, I thought why not," she said.
Since then, she has worked at a Hyundai showroom, a PVR theatre, escorted celebrities and VIPs to malls and other events. 
Sonu Nigam and Gurdas Maan want me to guard the stage at their concerts
she said proudly.
But she loves her work. "The kind of respect that I get here, from staff and guests alike is way more than a person would get in any other job," she said. 
I got an offer from a restaurant that would pay me way more than what I get here, but you don't leave family for money
 she said.
"If someone at work crosses a line, I tell them to meet me outside"
As a bouncer, her job requires Meherunnisa to maintain security, take care of women if they get drunk and heckle misbehaving men. 
People refrained from calling Meherunnisa a bouncer in the beginning. They would stick to 'security guard' because that won't sound odd. 
I made it a point to tell them I am a bouncer here and not a security guard. When I am doing the same work as the male bouncers here, why not call me one?
she said.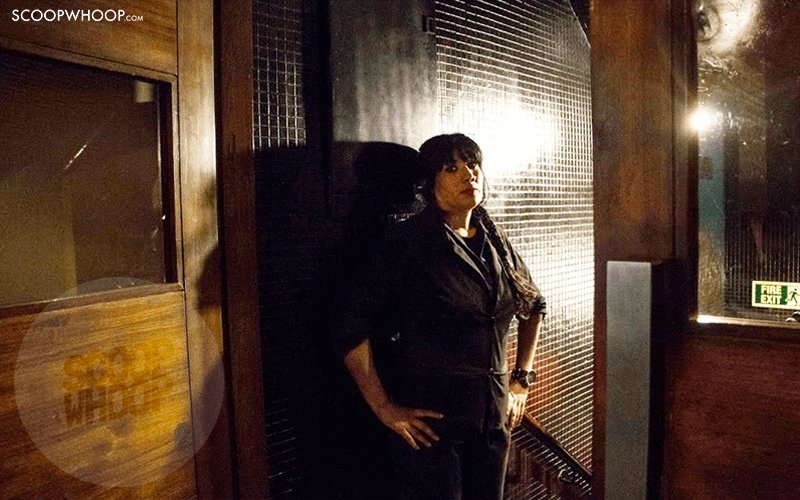 "There are been times when I have tried to help a woman and she has shouted at me. But I don't feel bad because now I know they act this way, because they have had a little too much," she told ScoopWhoop. 
She said she can't hit people on the job, no matter what they have done. "But if someone crosses a line, I tell them to meet me outside," she added.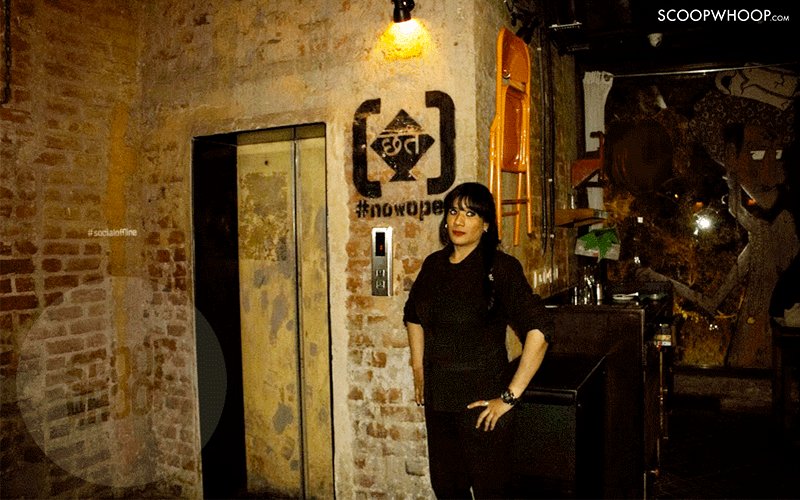 She said she is lucky to have the seniors she does. If she can't handle a situation on her own, she calls them to the rescue. "They have never questioned me ever. They know I would not complain about someone unless they have done something wrong," she told ScoopWhoop.
"I don't think I should get married, I might beat up my husband if I got angry"
Her shift at Social begins at 7 in the evening. In the morning, she attends cooking classes at a college in Gurugram. "I can't be a good bouncer when I get old, but your cooking skills only get better with age," Meherunnisa said.
"I reach the class before anyone else and clean the kitchen, even when it is already clean. I want to be the best in everything I do. You understand the importance of things when you have been deprived for too long," she said.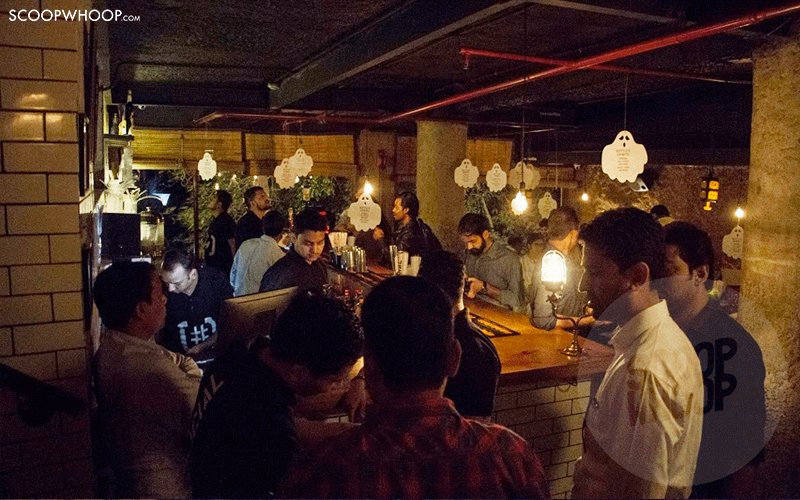 She is happy with what she has achieved by now. "My parents are proud of me. I got my sister a job as a bouncer in a nearby bar. I have already saved enough for her marriage… Just waiting for the right time now," she said.
Does she see herself getting married anytime soon? "I am scared I will beat up my husband if I get angry, I think I should not get married!" she said between the laughs.
All photographs have been taken by Sneha Mitra.