Rape is the fourth most common crime against women in India. That is probably why we hear of at least one rape case in the news every single day. But we forget that rape is a heinous crime. We forget that giving punishments to the perpetrators is not enough. We forget that those women who survive it are scarred for life. 
We are still not angry enough to change our own mindsets about it.
While we all manage to get annoyed about Priyanka Chopra wearing a dress or about Fatima Sana Sheikh wearing a bikini, we somehow forget to get annoyed about the things that actually matter and affect us. Somehow, the Twitter bird doesn't soar as high with anger on days when brutality crosses all limits.
While reports of new, brutal rape cases come to us on a daily basis, do we do anything about it? Does the government do anything to change it? Does anyone do anything to make a difference?
No. 
There have been dozens of rape cases that have made headlines this year alone. Sadly, they've been conveniently ignored or forgotten. 
Here's a list of some brutal rape cases to question our stand on women safety in India: 
1. A 16-year-old girl from Shimla was brutally raped and then killed by 6 men while on her way back home from school.
The teen and her brother would walk everyday to and fro her school for the sake of a better education. However, one of these days, her brother missed school and she had to undertake the journey on her own. It was while returning home that 6 drunk men overpowered her and brutally raped her only to murder her later. Her father broke down and said, "I had always warned her about wild animals that she should watch out on the way, but she would say, 'Relax, papa… No one can harm me'. I wish I had warned her about men who are worse than beasts." 
The 6 accused have been arrested.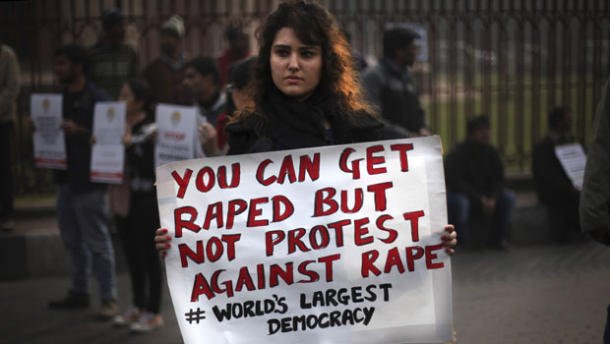 2. Gurgaon woman was raped in a moving car by 3 men and thrown out at Najafgarh.
The 22-year-old survivor was returning from Connaught Place to her residence in Gurgaon around 2 AM. However, she was dragged into a car by 3 men who then took turns to rape her and threw her out of the car in the Najafgarh area. After going through the ordeal, the survivor was able to inform a passersby and then the police. 
The police registered a case against three men.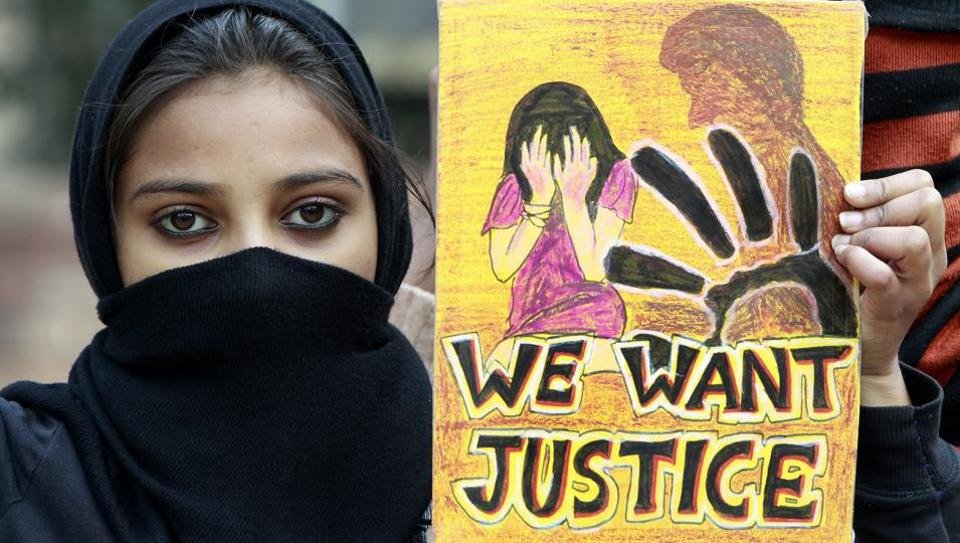 3. 21-month-old who had just learnt to walk was raped by a 40-year-old.
The incident took place in Delhi's Gandhi Nagar where a 21-month-old was raped by her father's friend. The accused, a 40-year-old tailor, had known the survivor's father and would often interact with the baby. In fact, the girl's father would also allow the accused to play with his child. But on the fateful day, the parents of the child found that she was bleeding after the accused left her at her home. She was rushed to the hospital and had to undergo surgery. The father of the survivor told HT, "She will recover from the injury, but she is no more the playful and happy child she was. She keeps crying and doesn't talk to me." 
The accused has been booked for rape.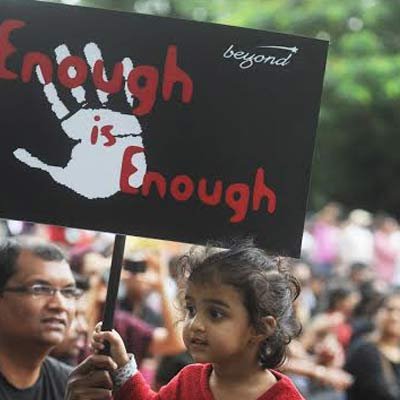 4. Parents caught neighbour raping 3-year-old who was bleeding profusely.
When the parents couldn't find their 3-year-old daughter, they were extremely stressed and started a search. They went to each and every house in the neighbourhood to find their little girl and eventually saw something that no parent should be put through. Their neighbour was raping their 3-year-old daughter while she was bleeding heavily. They overpowered him and managed to rescue their daughter. She was taken to a hospital. 
Police have arrested the accused and have booked him for rape.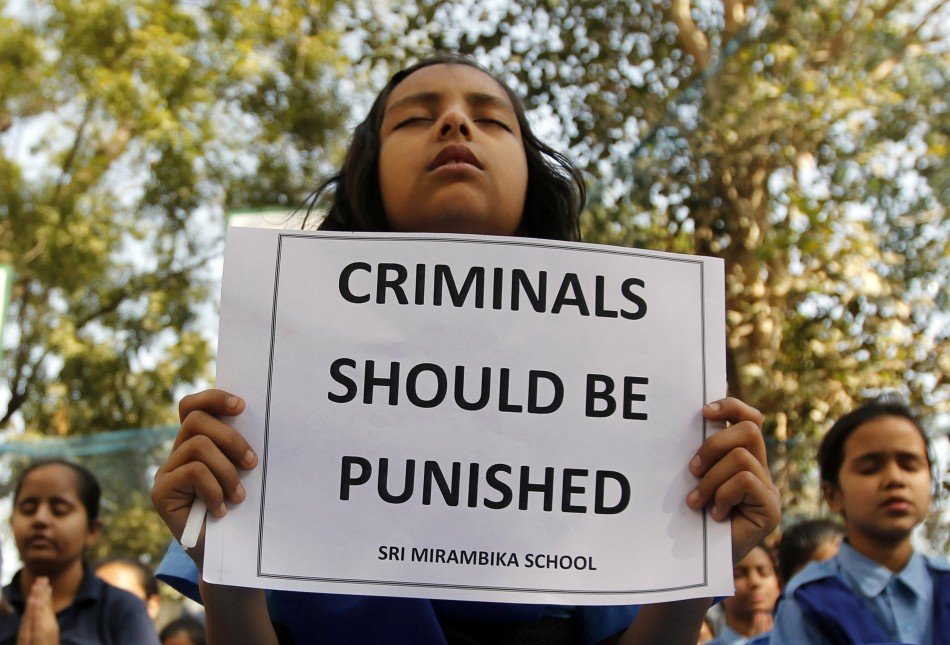 5. 5-year-old deaf and dumb girl raped by a 24-year-old who took advantage of the fact that she could not raise an alarm.
The girl was sleeping outside the hut with her mother when she was kidnapped by a 24-year-old labourer who took her to the fields and raped her. Being deaf and dumb, she couldn't even raise an alarm. Her mother frantically searched for her the next morning and by the time the girl was discovered, she was already battling for life. 
The neighbourhood crowd caught the accused and beat him up. The police then arrived and took away the accused.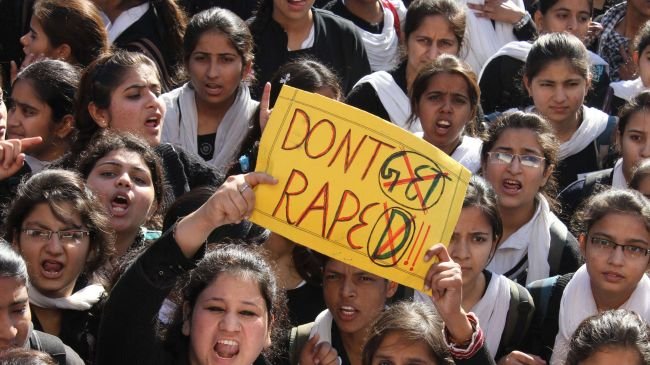 6. A girl from Rohtak was found brutally gang raped, murdered with dogs biting into her face. One of the accused was a man whose proposal she turned down. 
Most people called this a repeat of Nirbhaya because of the circumstances under which the victim's body was found. By the time her body was discovered in a secluded plot in Rohtak, dogs had already bitten into her face and lower body. The post-mortem examination showed that the 23-year-old's skull had been shattered and objects had been inserted into her private parts. The main accused was a jilted lover who she rejected. 
The main accused and his friend have been arrested by the police.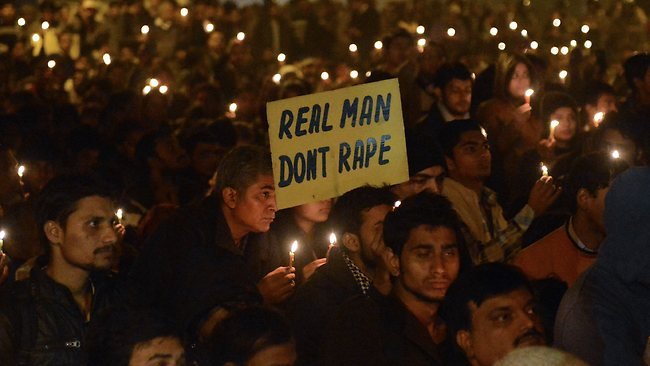 7. 10-year-old rape survivor repeatedly raped by her uncle denied abortion by court.
While the trauma of having gone through rape multiple times is extremely tough on a young girl who's just 10, a Chandigarh court has now denied her the permission to terminate her pregnancy. Her pelvic muscles are not properly developed at such a young age and the pregnancy could prove fatal for her.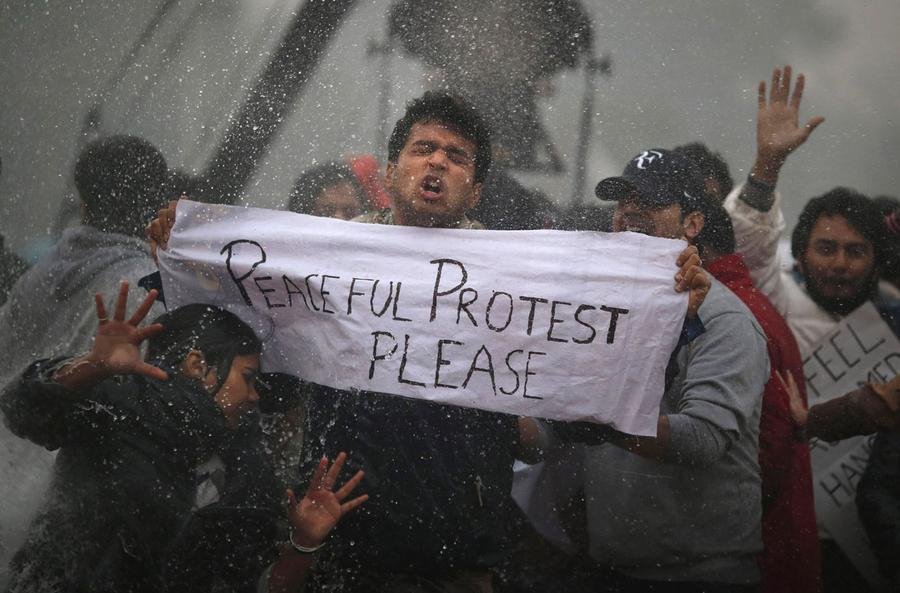 While these women will stay with the tag of 'rape survivor' or 'Nirbhaya' or 'Gudiya', the truth is that they are much more than that. 
One of them had just learnt to walk, one was walking to school every single day for education and one was coping with her disabilities. Some of these young women had their entire lives ahead of them but they were brutally raped because most men still think women are objects. Most men still look at women as lesser human beings. Most men still believe that they can get away with rape. 
If we don't teach our boys gender sensitisation, then we contribute equally to every single rape in the country and just so you know, statistics say that 92 women are raped in India every single day. 
The responsibility we carry is huge.
So, the next time, maybe we should be slightly more annoyed about the real issues at hand.
Images used for representational purpose only.