Unrest. Turmoil. Tension. Protests.
This is what you mostly hear or read about Kashmir. But these fearless, bold women, defying all odds and coming out to play rugby on a cold wintry day, is definitely not the image you have, of the state.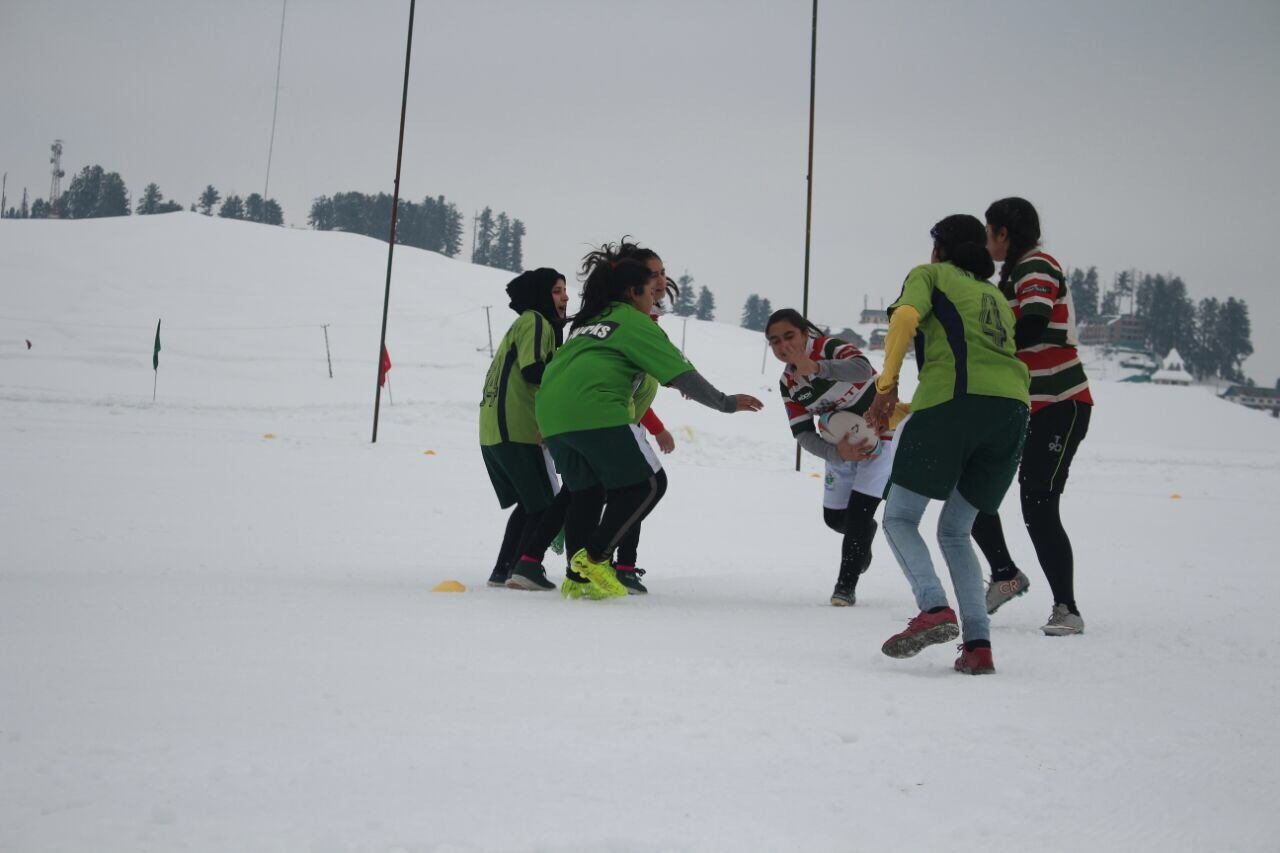 These girls go to the Gindun Sports stadium, every Sunday, without fail, to follow their passion and make a name for themselves. They fight cold, and the fear of what is happening on the streets, to play for their state. And their efforts are finally paying off. The State's Women's Rugby team won the 3rd National Snow Rugby Championship held in Gulmarg last month.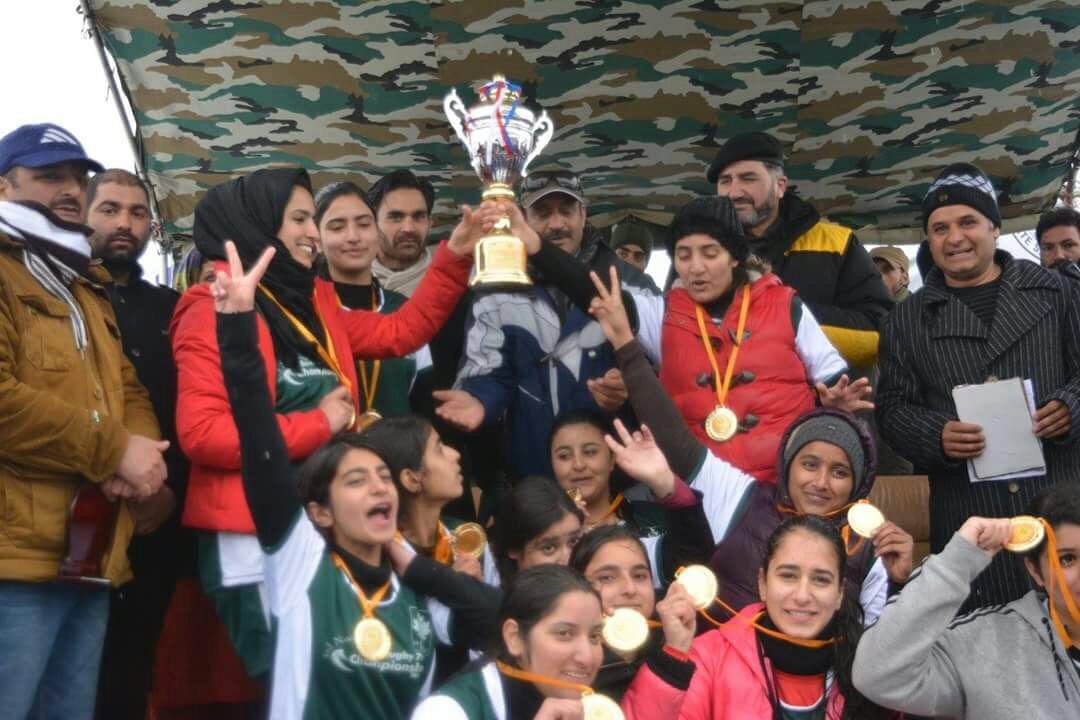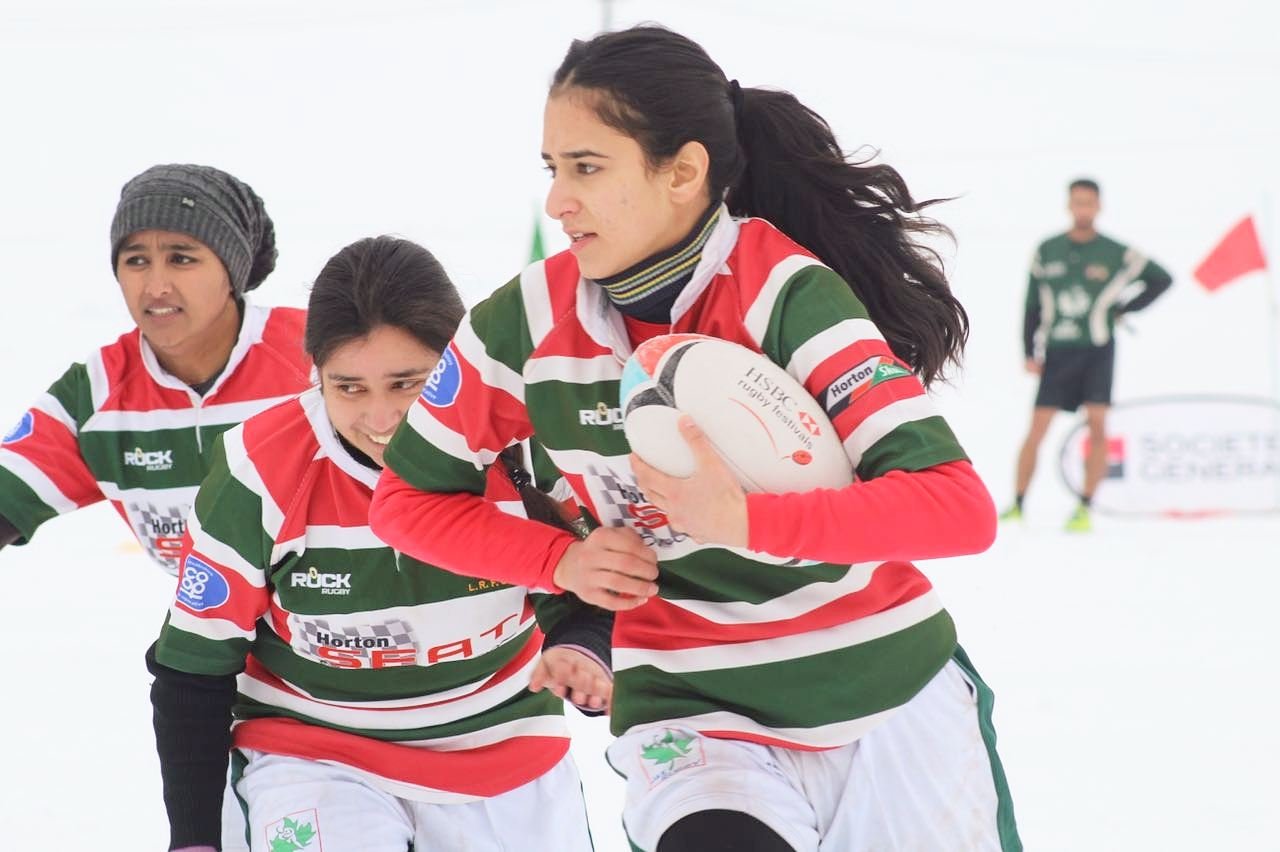 When Irfan Aziz Botta, a Srinagar-based industrialist, returned from Dubai in 2003 with the decision of introducing rugby to the state, everything went smoothly. Upon his return, he contacted the Indian Olympic Association, which got him in touch with Pramod Khanna, Indian Rugby Football Union president. Khanna, actor Vinod Khanna's younger brother, agreed to send 2 coaches with him to Kashmir. They organised a camp at Islamia College of Science and Commerce in Srinagar in 2004. 
Hardly any women participated back then. It was only two years after the first camp that I organised a separate one for girls. And even then, only 10-15 girls joined us. But we have come a long way since then. Today, 4000 girls in the state have enrolled for the game with the State Sports Council
Botta told ScoopWhoop.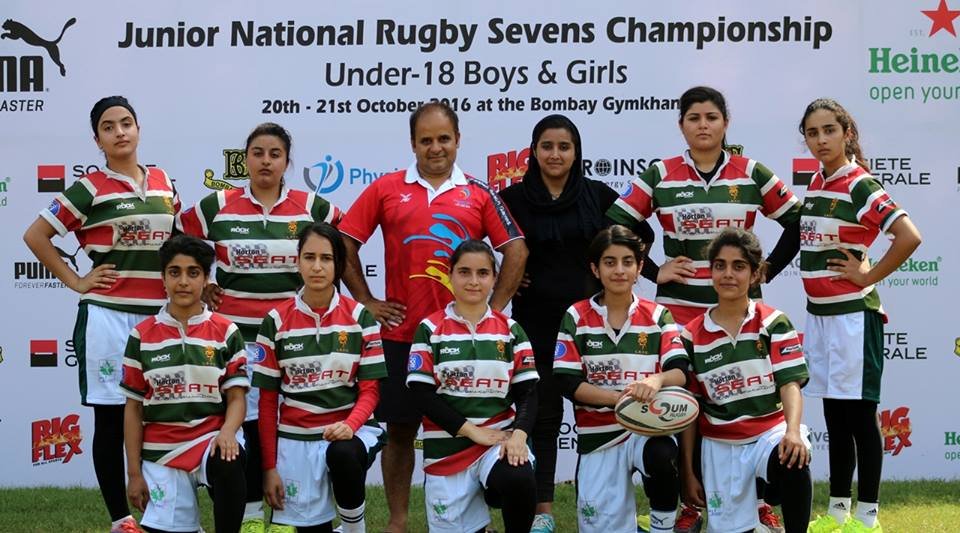 Convincing parents to allow their daughters to play was the biggest hurdle they faced. 21-year-old Irtiqa Ayoub, a member of the team, tells us,
My parents did not want me to play rugby initially, even though I was the captain of sports teams in school. The 'roughness' associated with the game was their main concern. But as I kept winning laurels and they saw my name appear in newspapers, on TV and elsewhere, they came around.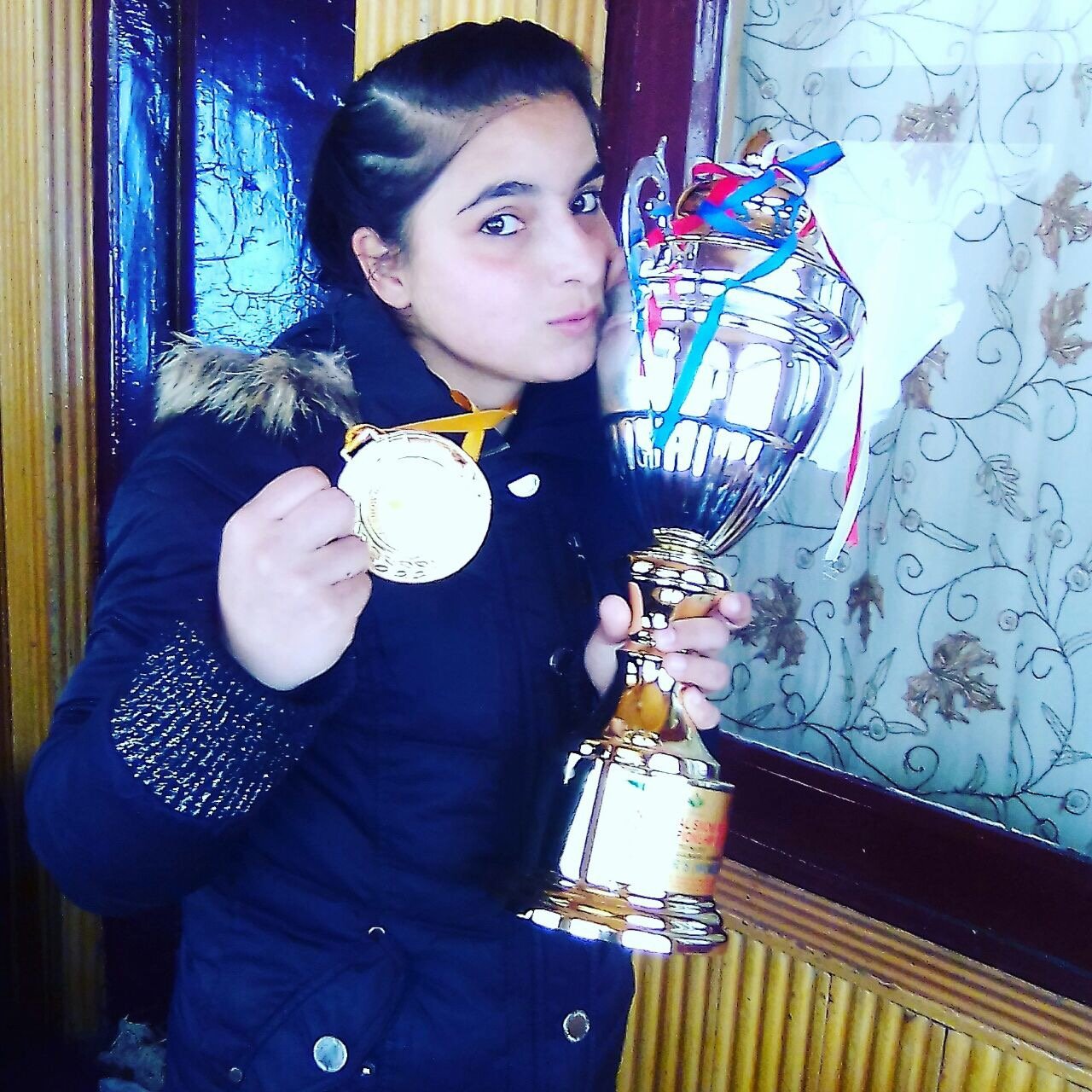 Suzain Fayaz (17) was encouraged by her mother, who herself was a national player. But when it came to Suzain's exams last November, she was asked to concentrate on studies, than the game.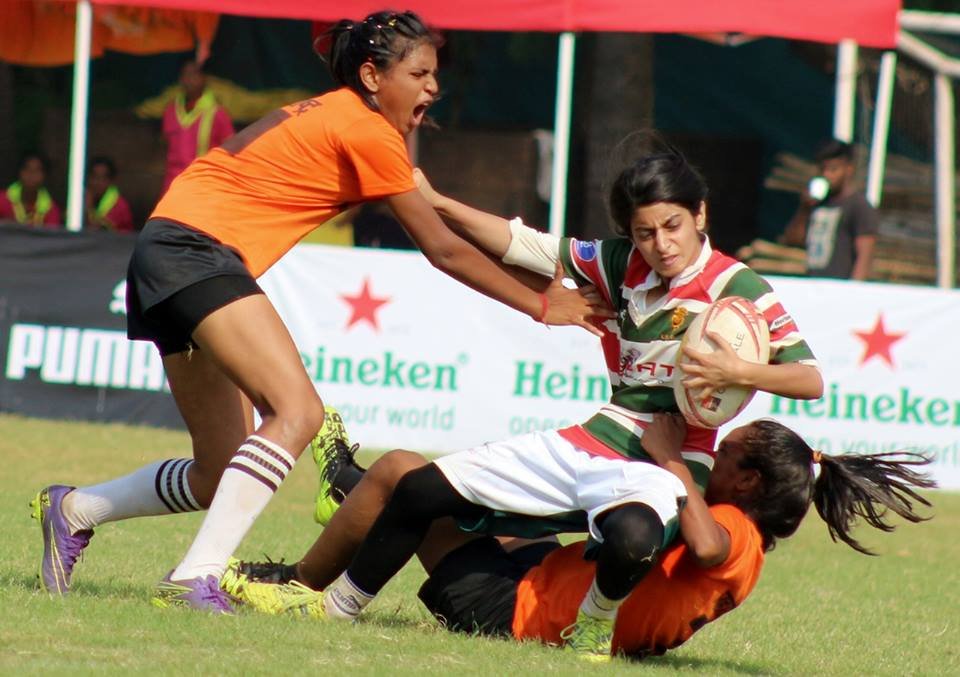 Rugby gives me an outlet to take out my pent up anger, aggression and I cannot stop playing, come what may.
Suzain added.
Salihah Yusuf (25), captain of the winning team, said her PT teacher pushed her to participate when Botta went to her school for a training camp since she was active in the school's sports circuit. 
And I am glad she did it, because I live for the game now! 
Salihah said.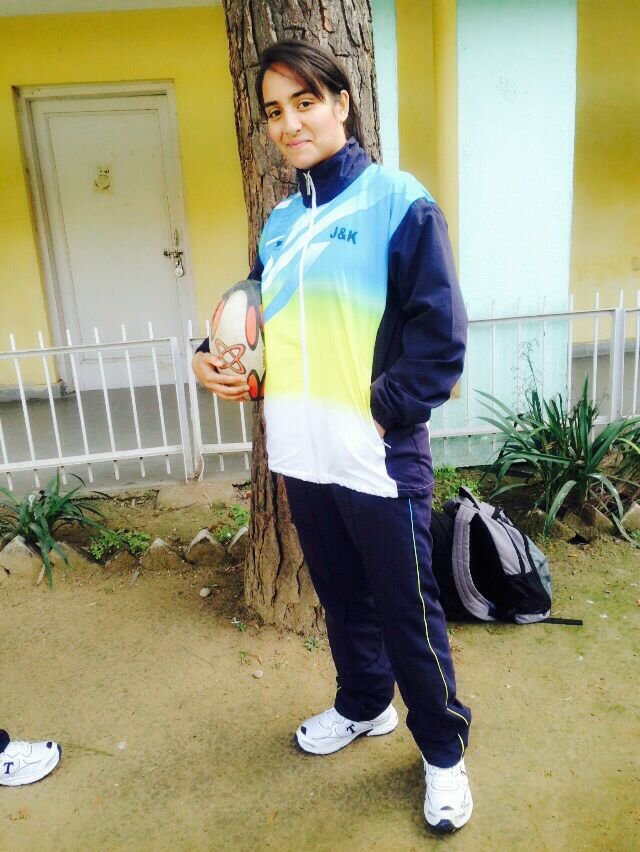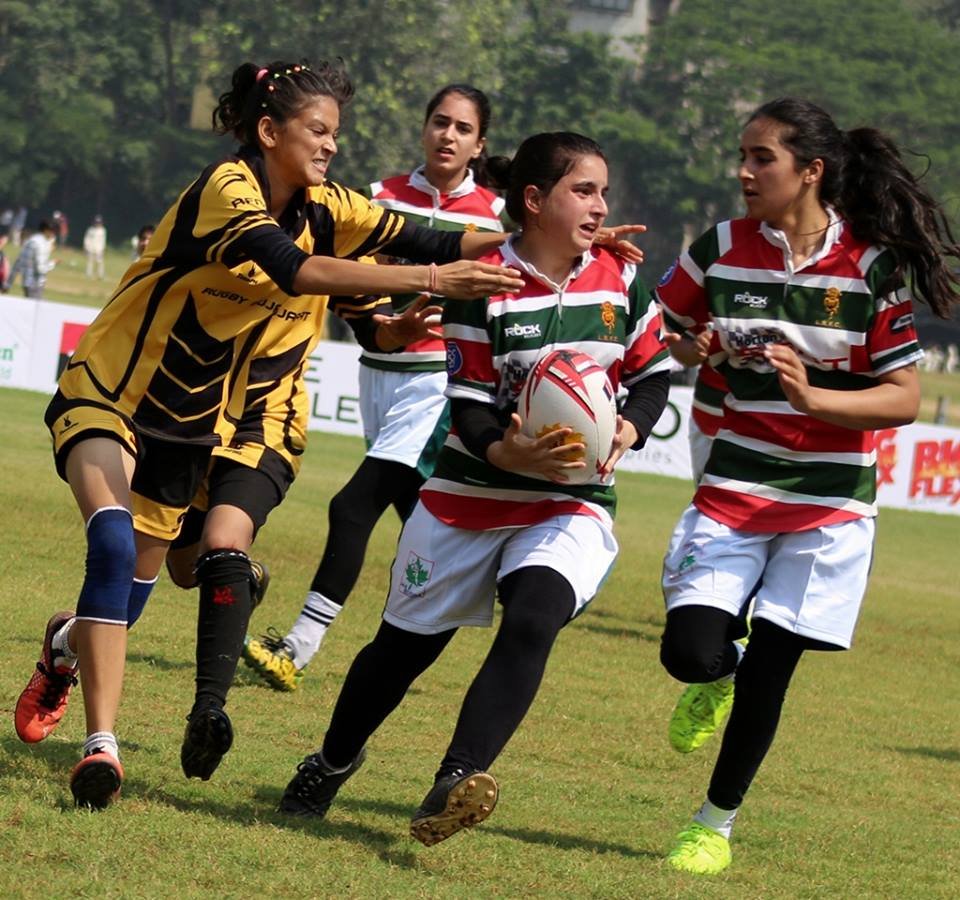 While some parents support their daughters through and through, some ask them to leave the game after an injury, Salihah told ScoopWhoop. Many girls could not participate in tournaments because their parents were not okay with them travelling out of state.
Salihah, whose sister Sajidah also plays for the team, has been one of the few lucky ones. She told us her mother keeps herself involved. She takes care of their diet and fitness schedule. 
Rugby requires strength, stamina, mental sharpness and agility and my mother makes sure I have it all.
she said.
Currently a Rugby Development Officer, Salihah was the only Kashmiri girl who got selected for the India rugby camp in 2010. She dropped her seat in an engineering college for that. 
That's not all! I played this year's tournament during my exams, without informing my college authorities. The Jammu and Kashmir Rugby Association is helping me persuade the authorities to let me write the exams now
she said.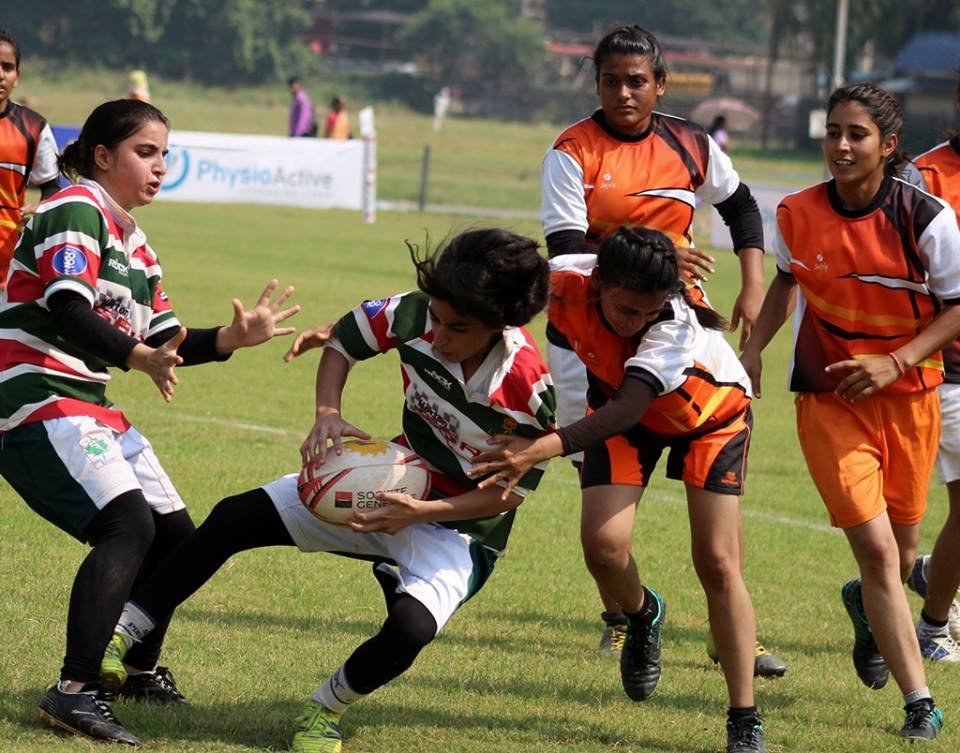 These girls have been breaking stereotypes around the women of Kashmir. They are not shy. They are bold. They are women with ambition. They are highly motivated by their want of making Kashmir proud. 
Where do these girls see themselves in five years from now? They all echoed the same thought…
Representing India in international rugby matches.