The voice behind the Indian Space and Research Organisation's (ISRO) rocket launch countdowns passed away on Saturday evening. N Valarmathi, a scientist at ISRO, had lent her voice to the rocket launches at the organization. The most recent being the Chandrayaan-3 lunar mission rocket launch. The news of her death was shared by former ISRO director, PV Venkitakrishnan, on Twitter.
Reports state that N Valarmathi, 64, had suffered a heart attack and she breathed her last in Chennai. The news of her death comes two months after her last assignment which was successful. She joined ISRO in 1984 and has contributed to numerous significant projects.
Speaking to the media, ISRO PRO said, "Ms. Valarmathi was a part of the Range Operations Programme Office at the Satish Dhawan Space Centre where she used to announce the countdown on all launches." Valarmathi was the project director for RISAT-1 in 2012 which was India's first self-developed Radar Imaging Satellite (RIS) and the nation's second satellite of this nature.
In 2015, she received the Dr. A. P. J. Abdul Kalam Award from the Tamil Nadu government. This award is given by the government to individuals who have contributed to scientific development, humanities and students' welfare. Valarmathi has been involved with many ISRO missions including the Insat 2A (India's first multipurpose satellite in 1992), IRS 1C (India's second-generation operational Remote Sensing Satellite in 1995), IRS 1D (the seventh satellite in the Indian Remote Sensing satellite series in 1997) and the Technology Experiment Satellite in 2001.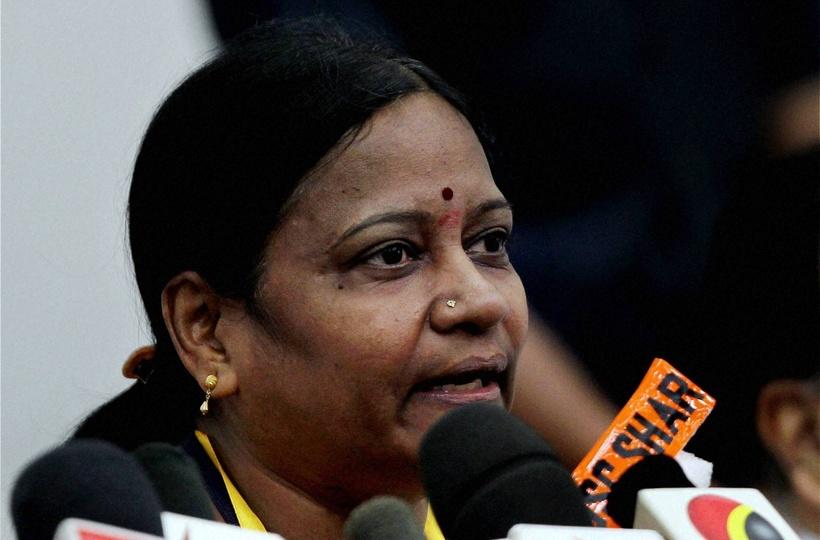 Hailing from Ariyalur in Tamil Nadu, Valarmathi was born on July 31, 1959. She completed her masters degree in Electronics and Communications from Anna University in Chennai before she joined ISRO. "My sister had offers from both DRDO and ISRO, and she opted for the latter," said her brother in an earlier interview.
During the initial days, she used to handle varied responsibilities in projects related to the launch of remote sensing satellites. From being a project manager to a deputy project director and finally the project director, she excelled in all roles.
Her contribution towards ISRO and science, in general, has been nothing short of amazing. May her soul rest in peace.