When it comes to handling pregnancies, women obviously know what's best for them. But some women are absolutely amazing and inspiring with their crazy pregnancy routines. Like the kick-boxing lady, Chontel Duncan, who killed the Internet with her amazing abs and her super mad regime throughout her pregnancy. 
Following suit is Cleo The Hurricane, a 35-year-old lady who is a kick-ass pole dancer from Australia, who also happens to be a pole dancing champion. 
Throughout her pregnancy, she continued to follow her pole dancing regime with much gusto, and looking at her will definitely blow your mind! She kept updating her blog throughout pregnancy, and you'll certainly be inspired seeing her confidence and enthusiasm. 
This is her just 3 weeks before her delivery.
As women we all want to feel sexy, this is how I feel sexy… YES.. dressing up as a cop in 8″ heels and posing for a picture, or doing the splits. YES… girls ALSO just wanna have fun! Well, I certainly do! This is how I express myself and I'm sure my son is gonna think his mum rocks when we bring out these pics on his 21st birthday! My husband also thinks I'm pretty cool!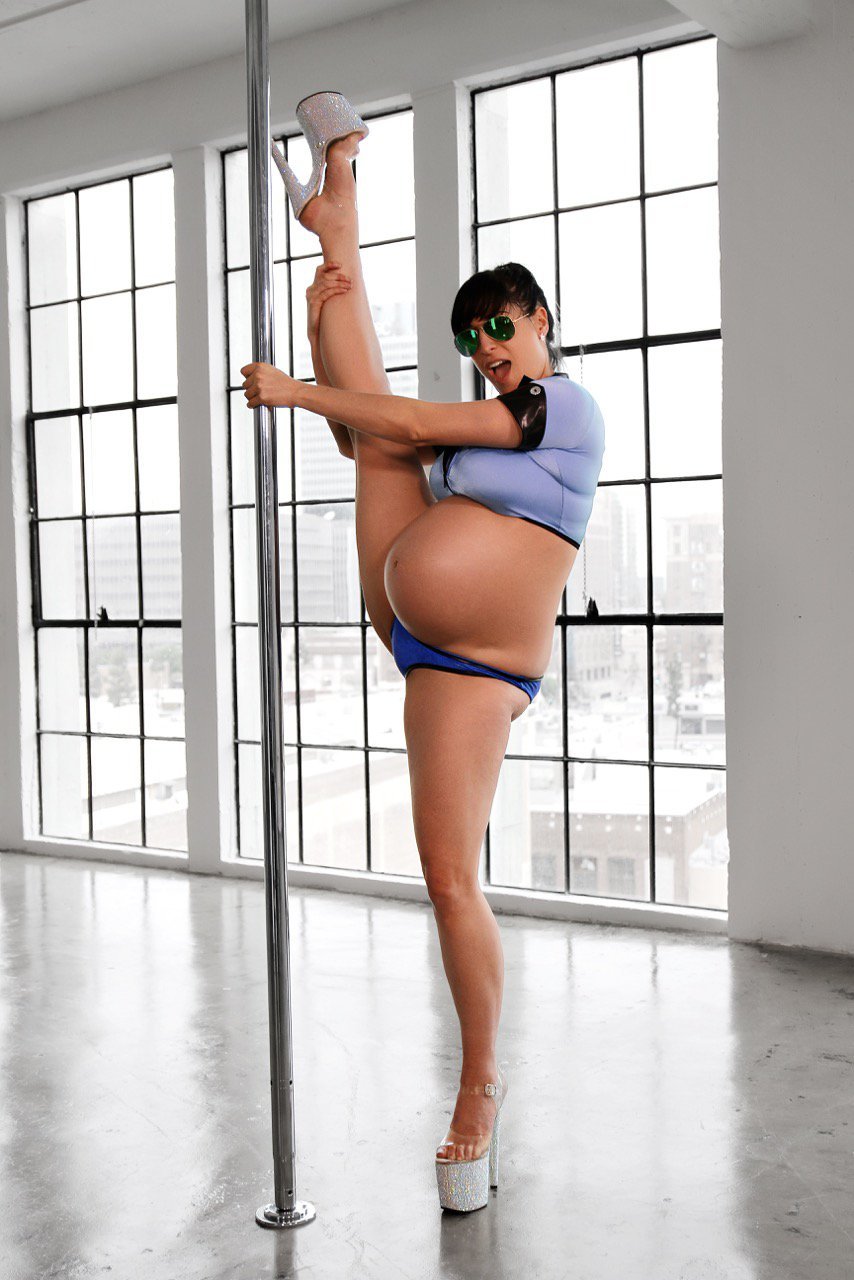 This is her at 8 months into her pregnancy. Look at those heels! I wouldn't dare wear them on a normal day, let alone when I'm pregnant! 
I take my pregnancy VERY seriously and would never put on a pair of 7 or 8″ heels if I wasn't completely comfortable and confident in them. Strapping on these heels and strutting to the pole, completely confident and aware, with my heels as an extension of my legs I feel completely comfortable!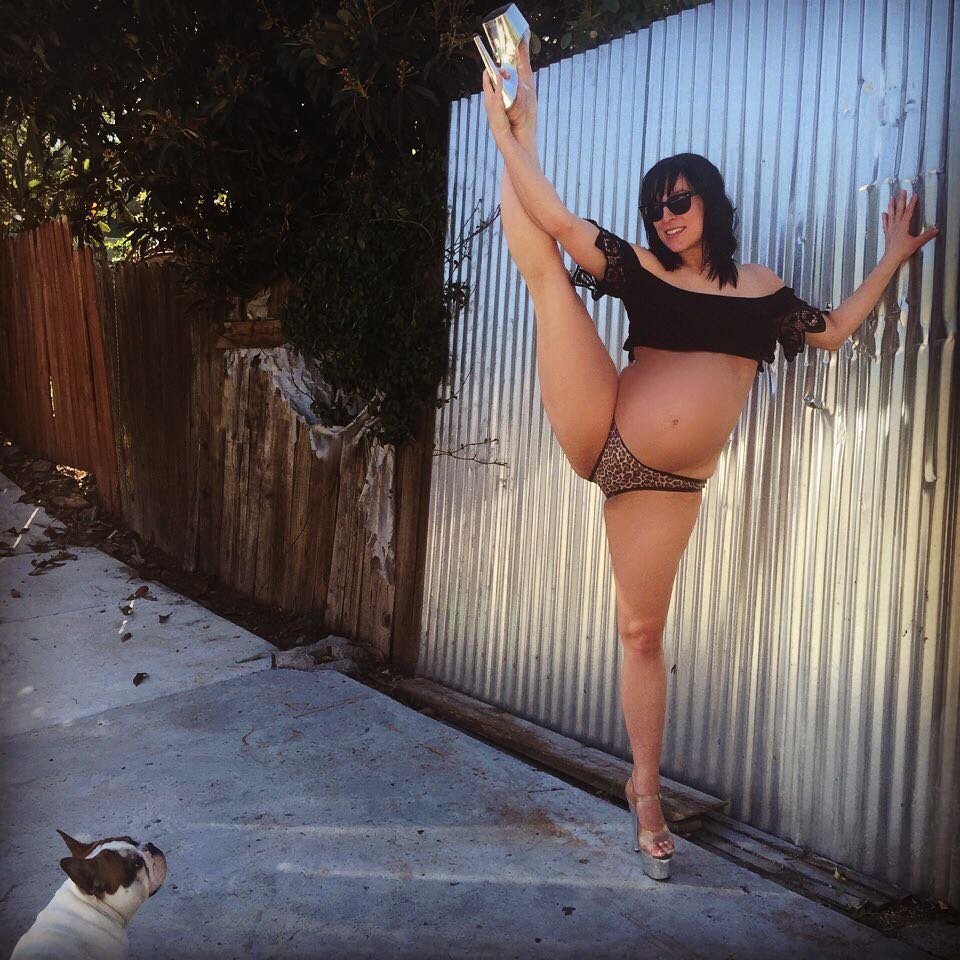 Doing a full split with a baby bump. How hard can that be, right?
I have been CRAVING and LOVING that feeling of putting on my heels, a sexy song and pole dancing… just to feel sexy again.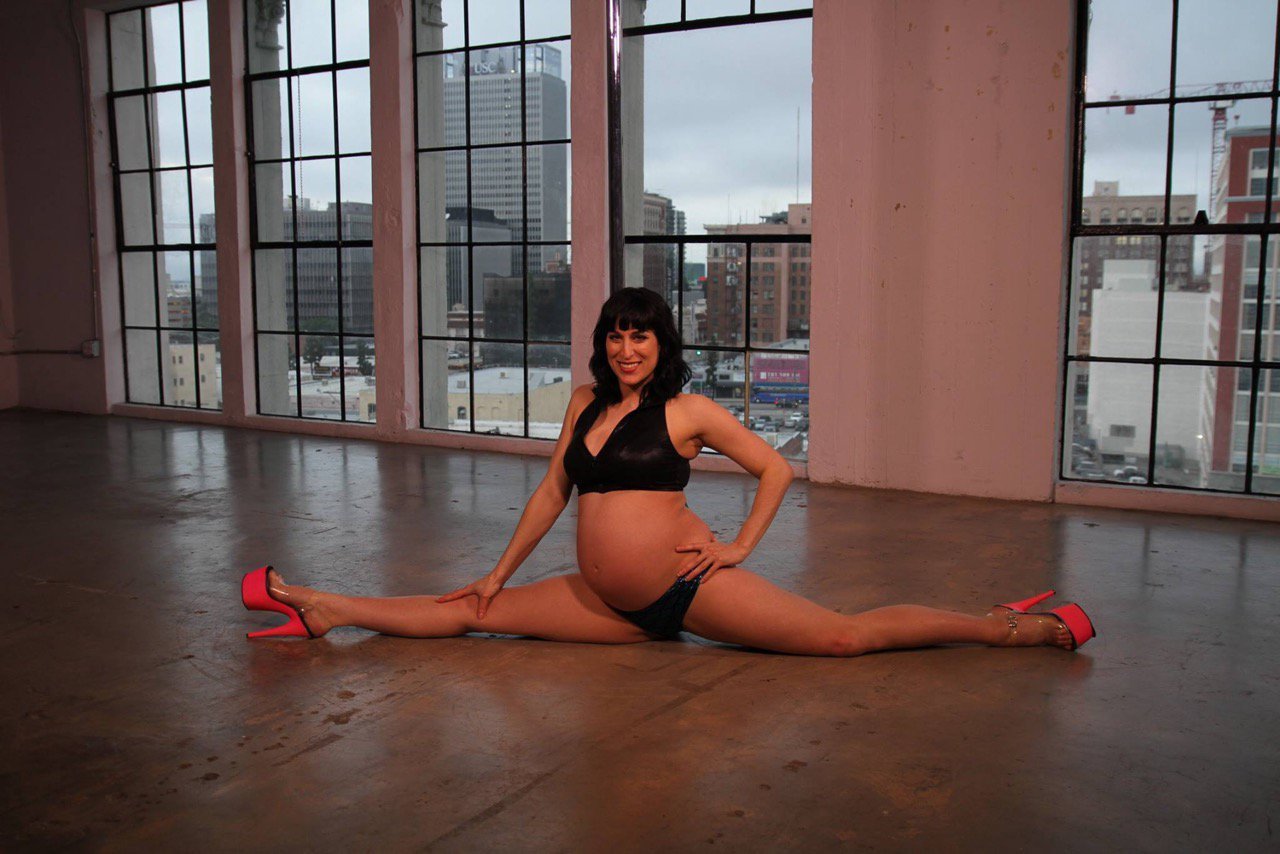 Well, she definitely achieved looking sexy while being pregnant. However, she got a lot of flak on social media for pole dancing during pregnancy. But that isn't enough to put down a hurricane, is it? 
She kept on rocking like she always believed to, and made a crazy, super sexy video with her baby belly. 
She even donned a sexy police officer costume for one of her photo shoots, complete with an adorable baby bump.
I am about 7 days now from my due date. My husband and I are SO excited to meet our little man. Like I said being a mother is something I have wanted for a few years now and I can't believe it is happening! I can't wait to dedicate my life to another human being and watch him grow and just LOVE someone so unconditionally.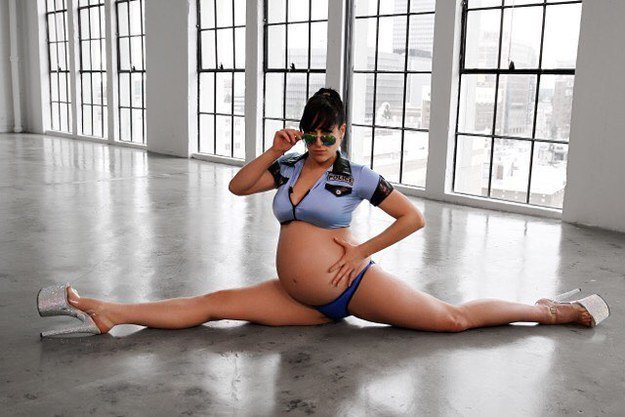 And now, this bold, beautiful, and sexy lady is a mother to a sweet little baby boy hurricane named, John.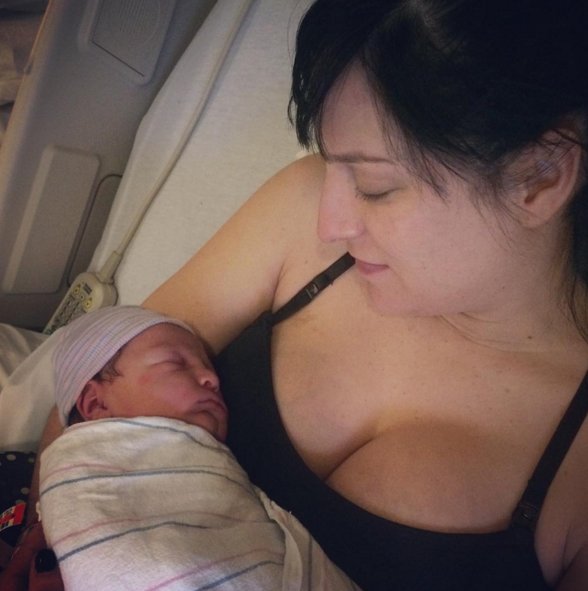 Now that's freaking awesome, right?
P.S.- Do not try this at home. She's a professional pole dancer, and has perfected the art with years of sweat, and practice.