Sexual assault can take place anywhere. But when it happens to be broadcast on live TV, one wonders how far this epidemic can possibly go.
Recently, the unthinkable occurred on a French TV game show called 35HoursOfBaba that did a parody of the Kim Kardashian Paris robbery. Show presenter Cyril Hanouna was attempting to break a national record by staying on air for 35 consecutive hours. 
The segment on the infamous Kardashian heist included a set with a bathtub in an apartment, similar to the real-life setting of the incident. The actors included a Kardashian lookalike named Soraya and show panelist, Jean-Michel Maire.
In the skit, Maire, who played the role of a locksmith, frees a tied up Soraya from the bathtub.
Once the skit was over, Soraya was put in a sticky spot when asked by Hanouna to give Marie a victory kiss for 'rescuing' her. Despite her refusal, Hanouna didn't back down and repeatedly suggested that Soraya reward Marie with "just a little peck on the cheek." She said no every single time.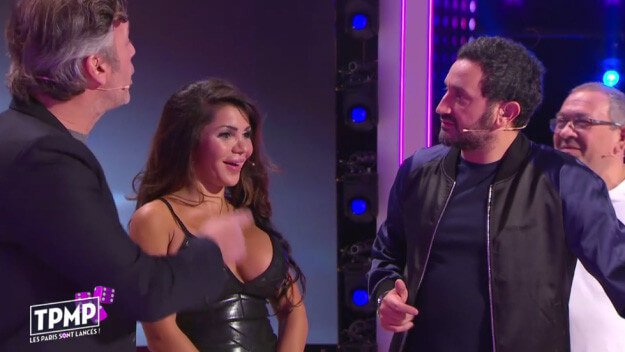 But Marie couldn't take the rejection and tried to kiss her anyway. Finally, when she turned her face away, he stooped down and kissed her breast instead, taking Soraya by surprise and leaving her humiliated.
This led to collective outrage across the nation with hundreds of horrified viewers condemning the disgusting incident on Twitter and lodging complaints with The Superior Council of Audiovisual (CSA), the government regulator of radio and television in France.
The institution is currently investigating the matter.
Apparently, Hanouna asked Marie to apologise immediately after the shocking incident but the damage was done. No comment was made by Marie or C8 – the network airing the show.
According to French law, sexual assault is punishable by a five year prison sentence and a €75,000 fine. Hopefully, Marie will receive the punishment he deserves. Though it won't come as a surprise if he, like so many before him, becomes yet another abuser to get away.
Is there any place left where a woman can feel safe? You'd think at least a live show with millions in audience and an entire crew in presence would be a good answer.
As of now, there is only silence.