Tanvi Jagadish was 9 years old when she was introduced to water sports and soon it became her career goal.
She is already a stand-up paddling sensation in Mangaluru, and is now all set to prove herself in foreign waters.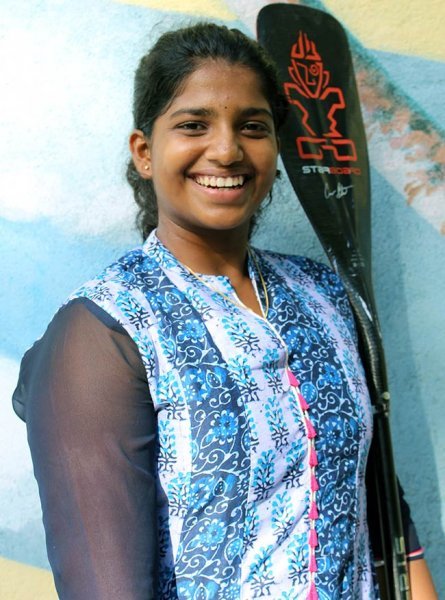 The 18-year-old is India's first professional female paddleboarder and would be the sole participant representing the country at the Singapore Ocean Cup on November 17th and 18th.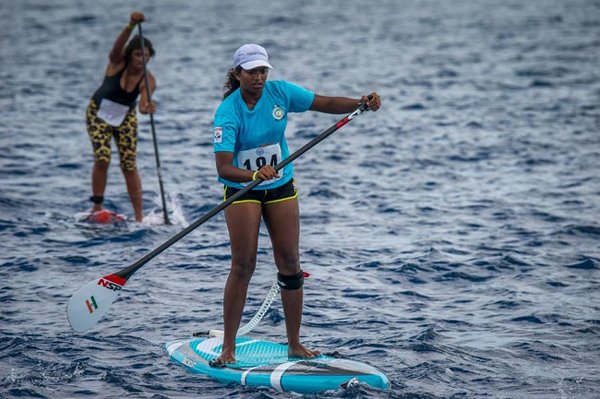 After winning six international stand-up paddleboarding competitions, she has now set her eyes on the 2024 Stand Up Paddling World Cup. 
Getting into the sport was not easy for her like any other girl in India. Initially, her family was hesitant about her taking up a male-dominated sport. It was her grit and determination that paid off and now she has the honour of representing India.
Talking to Udayavani, she said:
"I get into the water after yoga and meditation. I venture out into the water for a few hours, every morning and evening. I also run on the beach."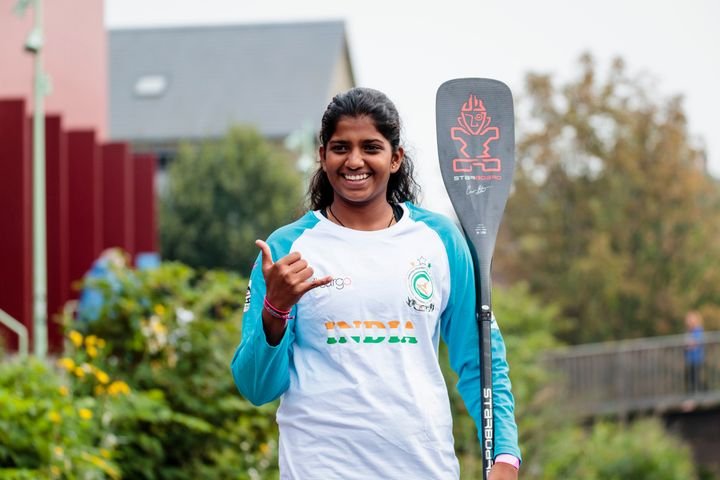 Stand-up paddling is a sport that is still at a nascent stage in India. With lack of government support and funds at her disposal, Tanvi had to let go the opportunity of participating in the World Cup to be held in China next month and an international event to be held in Paris.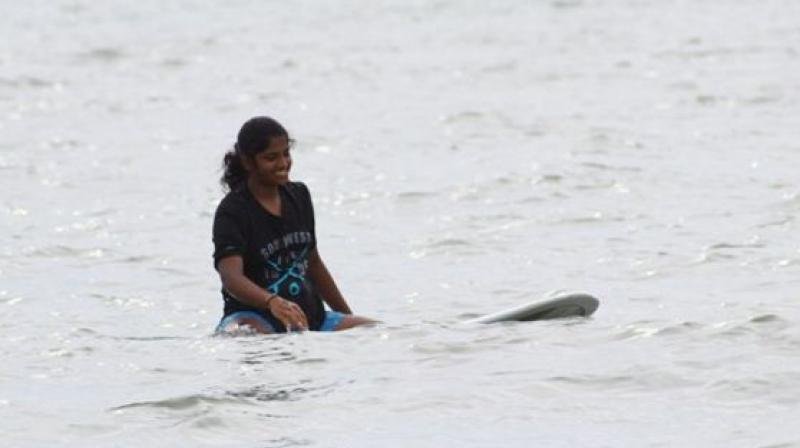 Although the district administration is helping and supporting her, she is dependent on crowdfunding and corporate sponsorship in the absence of attention from the State and Central government. And this neglect of the sport is costing dearer to those who want to participate in the international events.
Even for the event in Singapore, she'll be staying with one of her friends as no facilities have been provided by the government.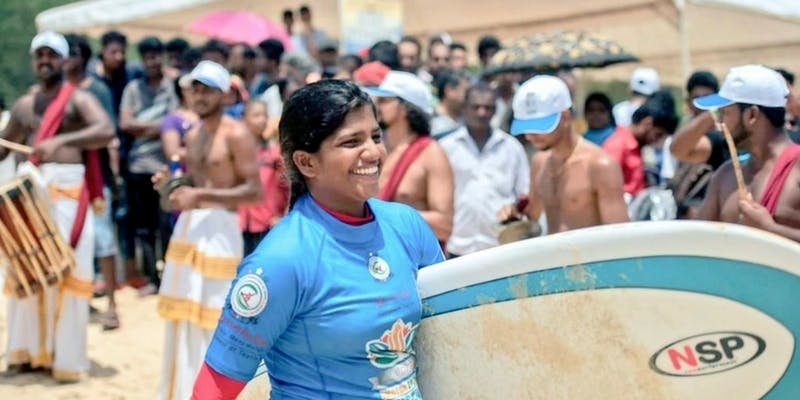 Talking to ScoopWhoop, she expressed her concern about lack of funds.
"I really wish the government would help. I spend a lot of time focusing on sponsorship which I could otherwise use for training. It would be good if we did not have to think about sponsorship because we are playing for the country."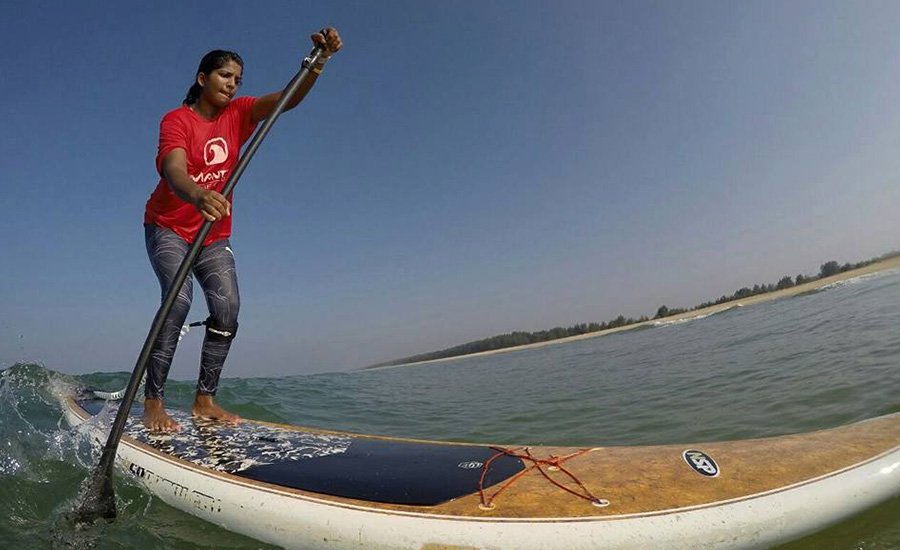 For all those people who think that standup paddling does not exist in India, Tanvi has a message:
"Stand up paddling is growing at a fast pace in India, but we really need funds and support from the government to help us with basic amenities like accommodation, travel, equipment, and training. In the absence of this support, we have been missing out great opportunities like that of World Cup and Asian Games."
More power to you Tanvi. We hope that you make the nation proud.