Our story begins deep in the heart of Sikkim. It stars a bunch of schoolgirls whose everyday activities involved milking cows, cutting fodder and working in the fields. The story also stars a school principal who was determined to give these school kids a better life.
Their tale makes for an inspiring movie script. These girls weren't especially skilled at basketball. But they had the heart and will to pursue it. And they had Mr Siddharth Yonzone, the principal of Eklavya Model Residential School (EMRS), on their side.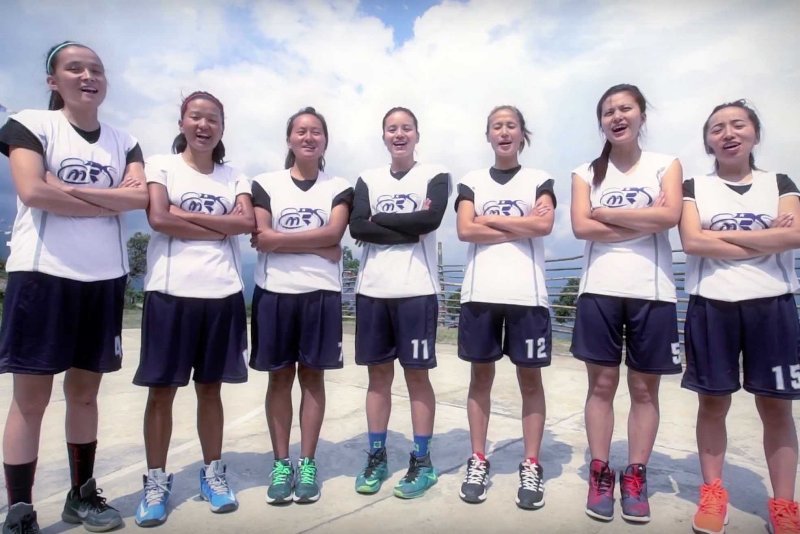 I remember my school principal to be a man not to be messed with. Always strict and always going on about how studies should be priority. But Mr Yonzone is different. He is responsible for a school where education is free and facilities are hard to come by.
That not only made him and his students extremely humble but also hungry for a better future. Forget a court, they didn't even have a flat-playing surface. It was just a small empty area with bumps, rocks and cracks and enough space for one basketball hoop. 
And one fine day, he asked a few of the girls to bounce an orange ball around.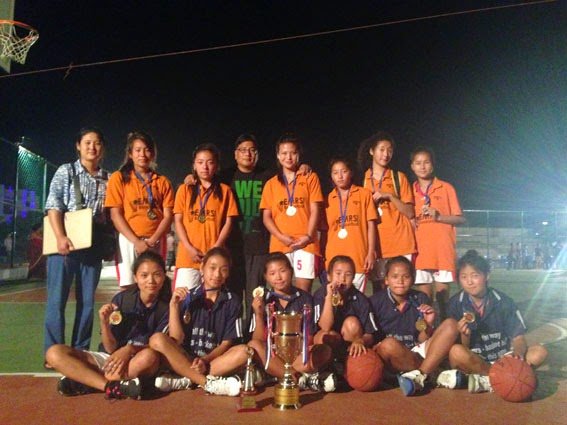 From that moment on, the ball became their life. It drowned out everything else. The pressures of poverty, the hard labour back at home, everything. And the girls who hadn't even heard of the sport would go on to become one of the best school-level players in the country. 
From building the court with their own hands to winning the national championship, Mr Yonzone, along with his girls, is responsible for one of the most inspiring sports stories of the country.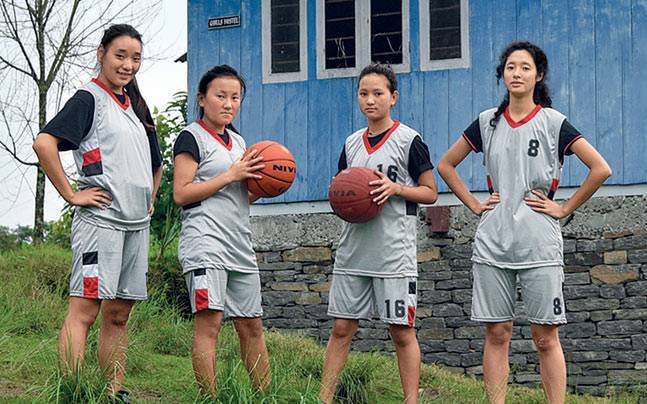 I was lucky enough to get the man's number. My first question obviously was what made him do it. Mr Yonzone says he needed to do something to retain these girls in school and allow them to forget all the worries of the world. 
Basketball turned out to be the answer.
They loved the game so much that they didn't even go home for their holidays. They stayed in the hostel, practicing day in and day out. Every time they did well, Mr Yonzone would gift them a jersey or some NBA-related memento.
Their dream was to showcase their talent on a bigger stage. When the CBSE Nationals came around, their dominance had begun. They were crowned champions in 2011 and again in 2013. The star of the show was their captain, Nima Doma. She was adjudged MVP 3 years in a row.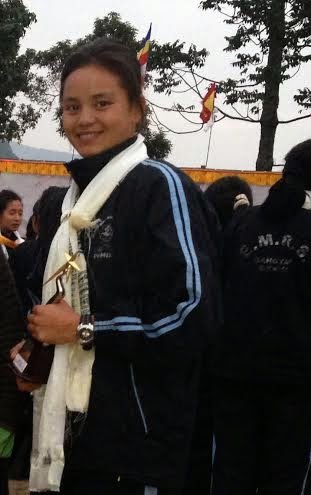 Nima was with Mr Yonzone in his previous school. In 2007, when EMRS had opened, he got her with him. His biggest fear was that he may not be able to find more players once his original crop left. But they had ignited a fire that wouldn't burn out. 
Last year, they won bronze in the Nationals. This year, more glory awaits. Just last week, they won the North Eastern Division title for the 8th consecutive year.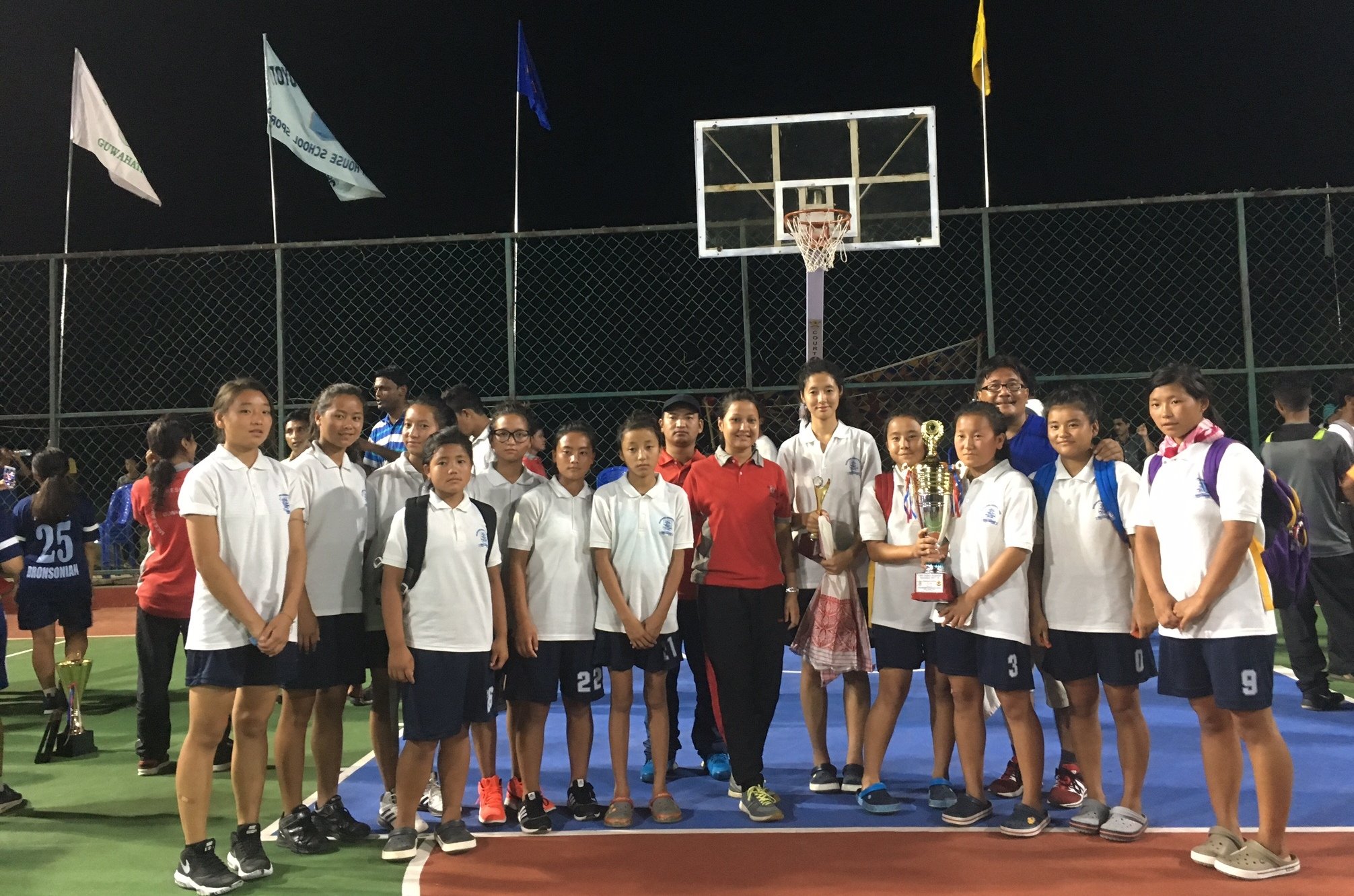 Mr Yonzone's belief in his players is what has made all of them stay in touch with him even after finishing school.
He told me that Nima continues with her basketball with the MP State team and so does her EMRS teammate Rinchen. One of the girls, Pem C, now works as a physical education teacher at EMRS. Diki is now pursuing B.Sc (Botany) from Shantiniketan in Calcutta. Eden, another player, is now pursuing Political Science and continues to play for her college.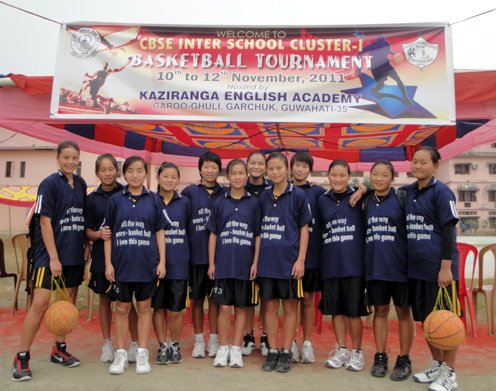 With every name he took, there was a sense of pride in his voice.
There's a common misconception that studies are the most important part of growing up. People judge on the basis of that. Mr Yonzone had a small story to tell along those lines:
I remember the day when their board results came out. Eden's mother was crying. She told me how her neighbours would always discourage Eden from playing basketball because it would affect her studies. Eden scored 94%.
In fact, many of the girls passed their 12th boards with great marks. Nima got 90% while Rinchen got 94.5%. It is ample proof that inspiration is what they needed. Whether it came in the form of books or basketball.
Their coach and principal never had any formal basketball training or coaching experience. But he had faith. In his philosophy and in his players.
"There was a lot of low time. More valleys than mountains. But they kept doing their best."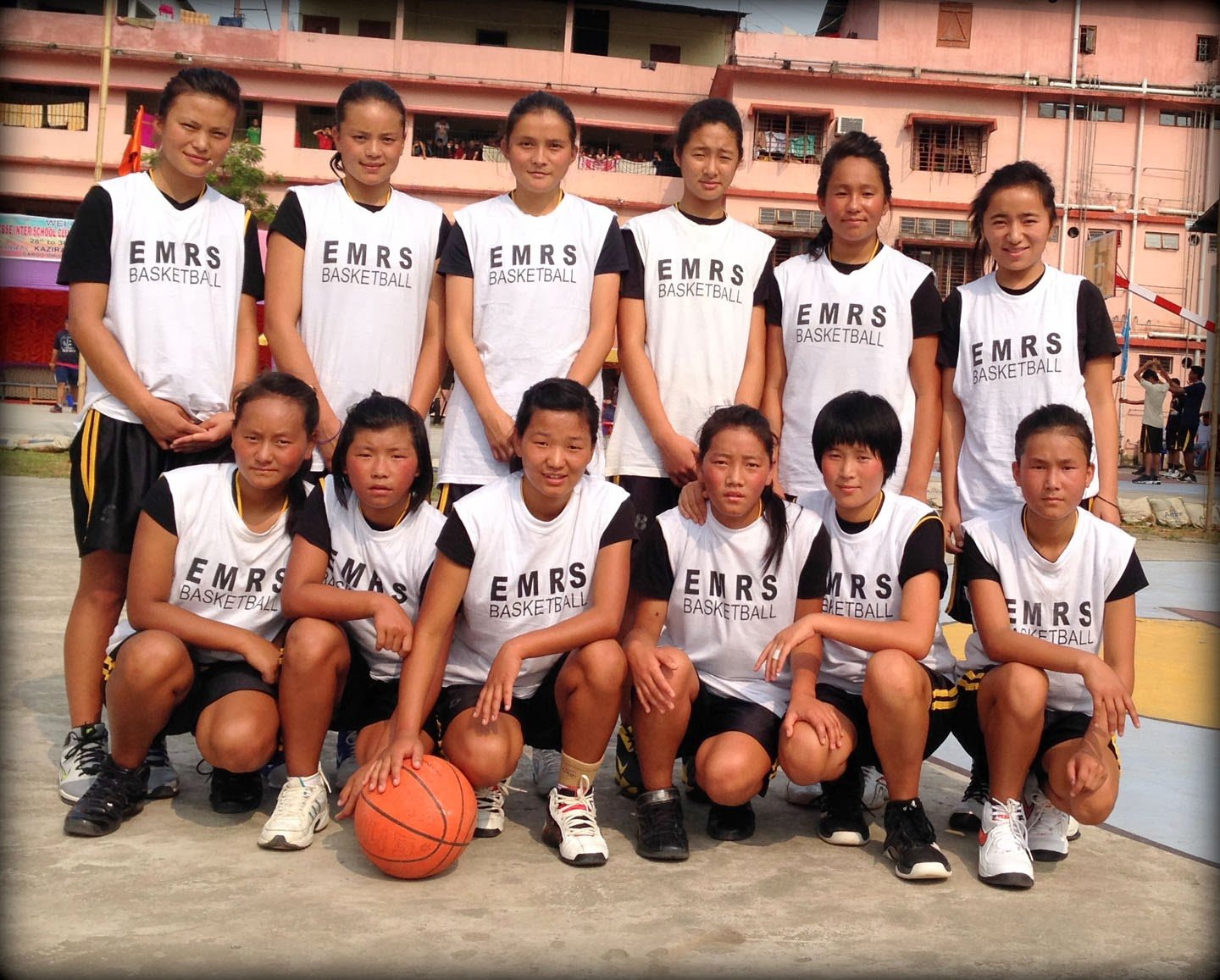 After the CBSE triumph, some money came in and they could build a court. The girls would make stone chips and lay cement to help the labourers. What more do you need in the name of passion? I was surprised to hear the lengths they would go to, to play basketball.
These girls were handed the shortest end of the stick but they took it. All they needed was some inspiration.
Nima Doma has already been called for the national camp twice. Mr Yonzone believes that if she gets a chance to represent the country, she won't disappoint. Seeing her wear the Indian jersey would be a victory for all the girls who first started this journey. Nima won't just be playing for herself but all those who helped build that court and their dreams. 
Come sunshine or rain, they all stood together – the wonderful girls of Gangyap.