German Chancellor Angela Merkel has arrived in Saudi Arabia for talks with the oil-rich kingdom's monarch, beginning a two-nation trip to the Gulf.
Merkel was greeted by King Salman and other top officials upon her arrival at the western city of Jiddah.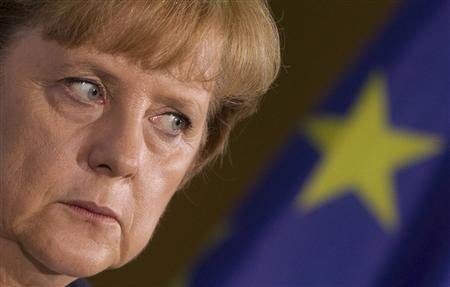 Like other recent female Western visitors, Merkel did not cover her hair upon arrival in the conservative kingdom. 
The German leader is expected to press Gulf leaders to do more to take in refugees and provide humanitarian relief for refugees fleeing conflict in Muslim-majority countries. Her country has provided refuge to hundreds of thousands of people from Syria, Iraq and Afghanistan in recent years.
She is scheduled to travel to the neighboring United Arab Emirates after visiting Saudi Arabia.