We desis visit to foreign countries for higher studies, earning livelihood, and most of us settle there with our family/partners. However, it doesn't come as easy as it sounds. There are many incidents where Indians have been subjected to racism in the West. Even global icon Priyanka Chopra was called 'brownie', 'curry', and things like 'go back on the elephant you came on' when she was studying in the US.
Disclaimer: This article contains racism and physical violence against Indians in the US.
And such racist attacks still continues in the West. We have a proof. A shocking video of four Indians being attacked by an American woman in Texas has sent shock waves on the internet.
The video posted by @davenewworld_2 reads, "the incident occurred in Dallas, Texas after my mom and her three friends went to dinner." The viral clip shows the American passing racist remarks against Indian women and even smacking them at times. "You curry-assed persons are ruining this nation," she says. When the Indians ask her about why did she walk up to them uninvited, the woman, identified as Esmeralda Upton, can be seen screaming at them saying, "Because I hate you f**king Indians, that's why."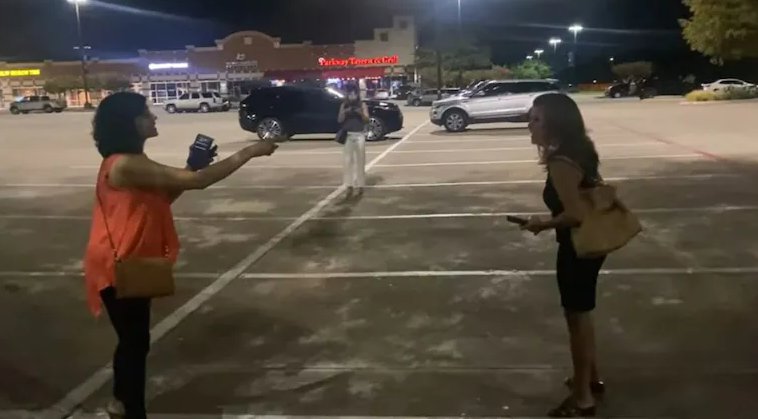 She adds:
Everywhere I f**king go, you Indians are f**king everywhere. If life is so great in India why are you here?
-Esmeralda Upton
Not just that, the American woman also threatens them to stop recording the video.
Watch the video here:
Here's how netizens are reacting to the clip:
Reportedly, Upton is a realtor for California Federal Bank and a parishioner at Prince of Peace Catholic Church in Plano.
As per the Times of India, one of the victims, Rani Banerjee, shared her experience on social media.
I have lived in DFW (Dallas Fort Worth area) for 29 years and never have I felt so humiliated, threatened, and scared for my life. Can't believe this is what America has become.
-Rani Banerjee
Meanwhile, Esmeralda Upton, the abuser was arrested by the police on Thursday. The official Twitter handle of Plano Police (Texas) shared the news on the platform. As per the tweet, Upton has been charged with assault, bodily injury, and terroristic threats. She is being held on a total bond amount of USD 10,000.
What on earth did she have in the breakfast that day? A drink full of hatred? A**hole!