No country for women. After a series of reported cases where women were heckled by a group of men in Hauz Khas Village, and woman was openly masturbated at in a local train and then laughed off by the cops, another shocking incident has come to light. Noida-resident Ananya Bhattacharya was making her way back home on Tuesday night in an Uber cab. What transpired afterwards is sure to send chills down your spine.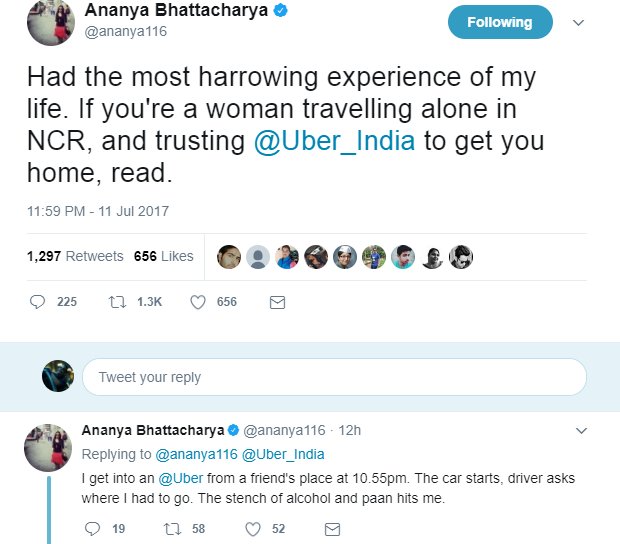 She recounted her horror in a series of tweets, where she said she was hit by a stench of alcohol. And soon, the car pulled up in a service lane where the driver told his passenger that the car had run out of petrol, and he started calling his 'brother'.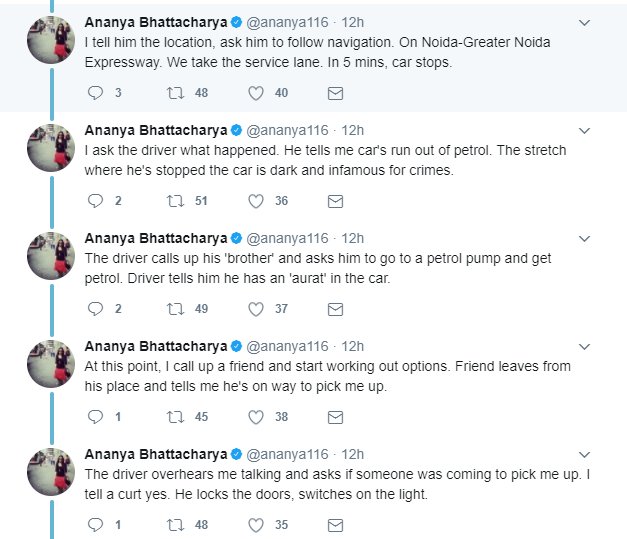 Meanwhile, she called a friend who rushed to her rescue. What followed were the longest 10 minutes of her life, as her friend arrived before one of the driver's 'brothers'.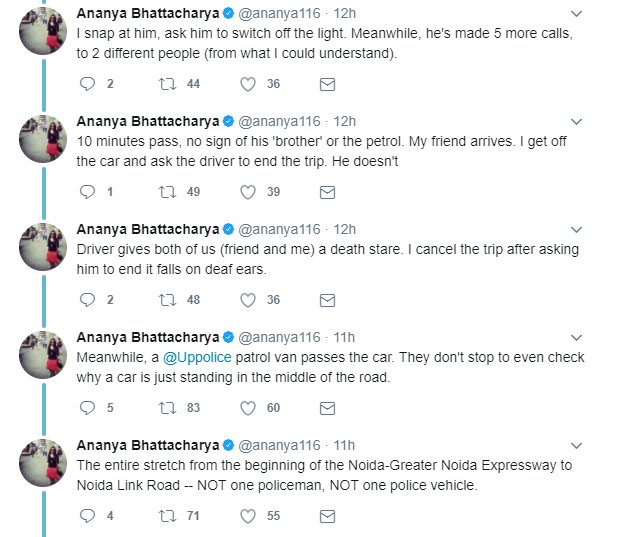 Uber India in response to the passenger's complaint clearly showed an inability to register this harassment. 
We contacted Uber, for their official statement, and this is what an Uber Spokesperson had to say,
This is a regrettable and concerning incident. We are internally reviewing the matter and the driver was immediately barred from accessing the app.
Many of us working professionals travel late at night, and consider such cab hailing services as a safer mode of transport, but these incidents make you wary.