The Women's Reservation Bill raised a number of questions, concerns and opinions, this week. However, the major emphasis was on the fact that women need to be treated equally, and the bill is supposed to make that happen in the parliament. This mostly sounds like an important policy, and it's implementation should change things.
There is, however, the reality of things, of our society, which almost never treats women equally in life. Everything we do for women is on paper and we rarely notice any real change. In this case, arguing about reservation for women in the Lok Sabha and state legislative assemblies is important. As important as it is to respect women when they have an opinion in the parliament.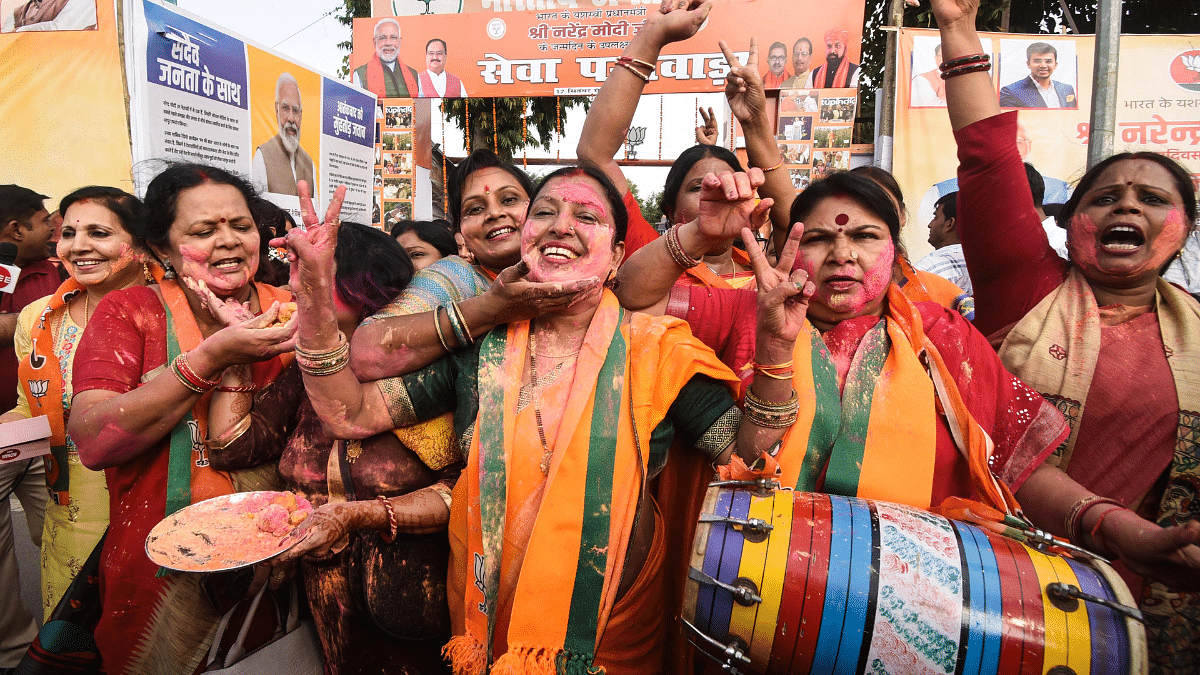 However, this hasn't always been the case. Like these instances where women were interrupted and heckled when they had something to say:
1. Kanimozhi Karunanidhi
During the discussion around the women's reservation bill, DMK MP from Thoothukudi, Kanimozhi was heckled before her speech. The MP had only stood up to start talking, and even before she could say anything, she was intervened. Men interrupted her, so instead of sharing her opinion she had to ask them to stop. A number of other members, like Supriya Sule had to step in and ask these members to not disrespect the MP.
2. Mahua Moitra
While giving a speech in the Lok Sabha about the criminal procedure identification bill, 2022, Mahua Moitra was cut in by MPs of the ruling party. They started cross questioning her on points that she was raising. Moitra added that she'll show the records that were being mentioned after she would finish her speech. Despite the admittance, the MP was constantly heckled and was not given enough space to continue her speech. In the end, she had to ask the other members to keep quiet and not interrupt through her address.
3. Jaya Bachchan
In another incident, Jaya Bachchan was sharing a speech, congratulating teams of RRR and The Elephant Whisperers for their Oscar wins. Right then, another Parliamentarian started talking in a loud voice, interrupting Jaya Bachchan. She stopped and pointed this out, and even asked him to not do that. As she continued, the Parliamentarian interrupted again. Jaya Bachchan called this a 'chronic' habbit, and called out the member saying that there is a certain demeanor that needs to be maintained when someone else is talking.
4. Sonia Gandhi
During a ruckus in the Parlimament, Sonia Gandhi was heckled by a number of members for something her party member had said. As a reaction, she went directly to a ruling party member whom she was addressing, to be able to talk to her directly. After this happened, other members surrounded Sonia Gandhi in an attempt to stop her from talking. According to reports, Mahua Moitra and Supriya Sule who were present there, escorted Soni Gandhi away from the members.
5. Smriti Irani
When Smriti Irani had introduced the Prohibition of Child Marriage (Amendment) Bill 2021, in Lok Sabha, she was heckled by the opposition through the entire speech. She was also boo-ed by the members of parliament while talking about the bill. The opposition had also protested during her speech, yelling, "Shame!"
The parliament is a place for discourse, and it's understandable that people can have differences in political opinions. As important as it is to voice them, it's important to let the other person do that as well. When it comes to women in politics, it especially gets tricky, where they have to fight to be heard. So, wanting to criticize their opinion (when you disagree) is fine, but not when they are talking.
It is also fair to point out that a politician is being hypocritical, irrespective of their gender; but there is a way to do that as well. Moreover, on most occasions when women are interrupted, it is not because of any intellectual reason, it stems from sexism and that is very clear the way people around them behave.