Women are always associated to be someone's wife, sister, or mother. To be honest, this sucks. It is 2023 and it should go without saying that it is time women are looked at as individuals, and not the roles that have been assigned to them.
What's even sadder is how society has always pitted women against each other. Media representations take it a step further and add fuel to the fire by portraying how a woman is another woman's biggest enemy. Remember the infamous line, "aurat hi aurat ki dushman hoti hai?" Well, this line is pretty degrading, to say the least. And it also gives a free pass to patriarchy.
On this Women's Day, we thought of challenging this archaic idea. We talked to women and asked them to tell us about any incident where a woman stood up for them and fought for and with them. What we found out is quite wholesome and it will definitely make you smile. From standing up to bullies to having each other's back in the smallest of ways to period solidarity, women proved that they are so much more than the societal roles that have been assigned to them.
Let's take a look at the responses here.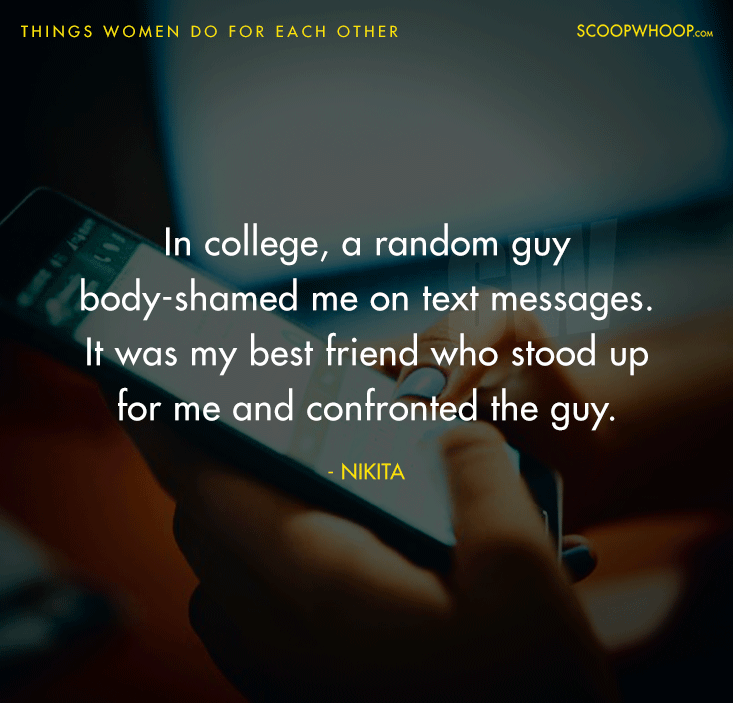 Also Read: 11 Of The Dumbest Things Men Said On Women's Day That Show They Completely Missed The Point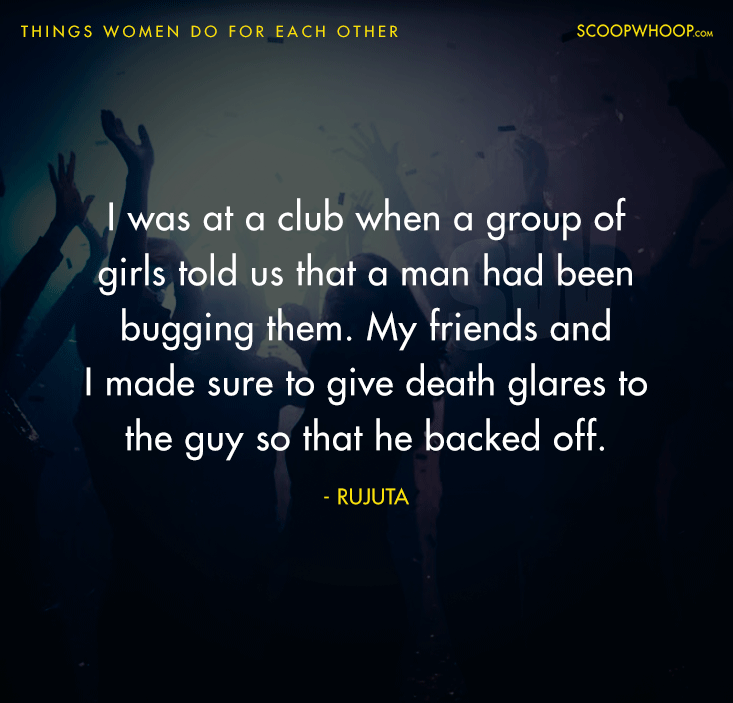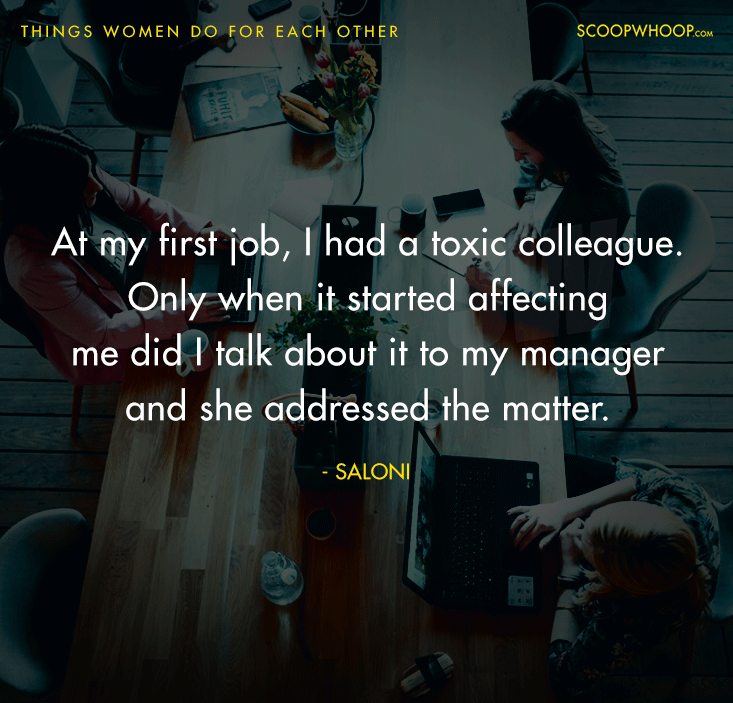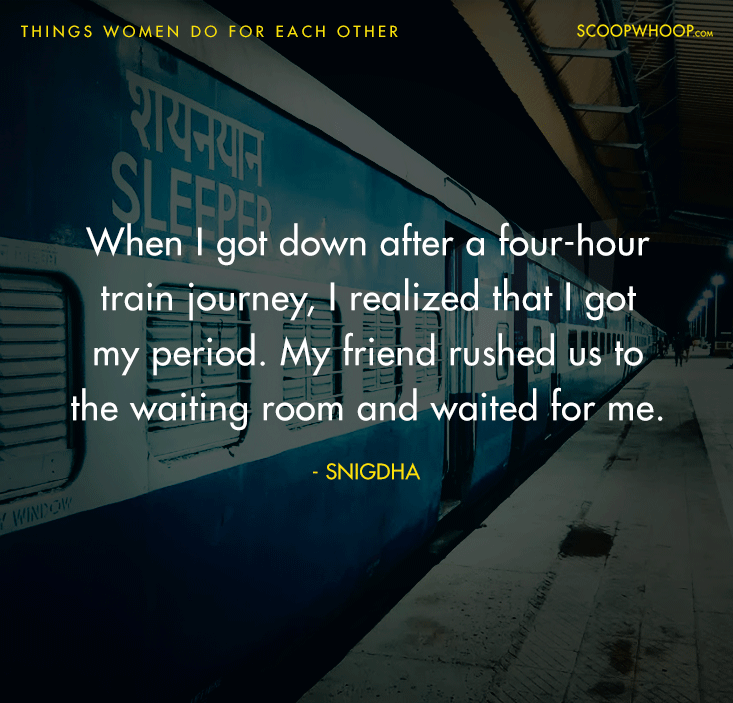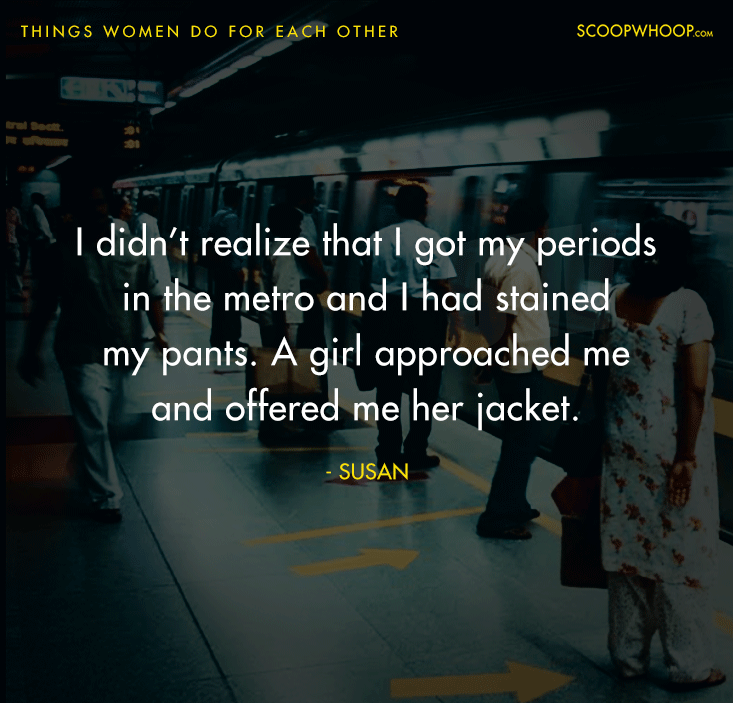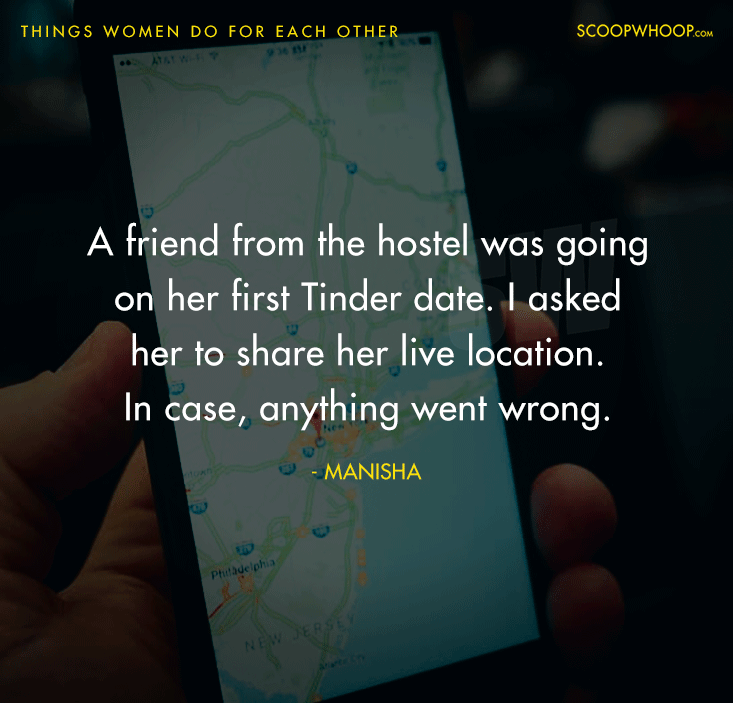 Also Read: 11 Times Bollywood Showed How Female Friendships Are Stronger Than Every Other Bond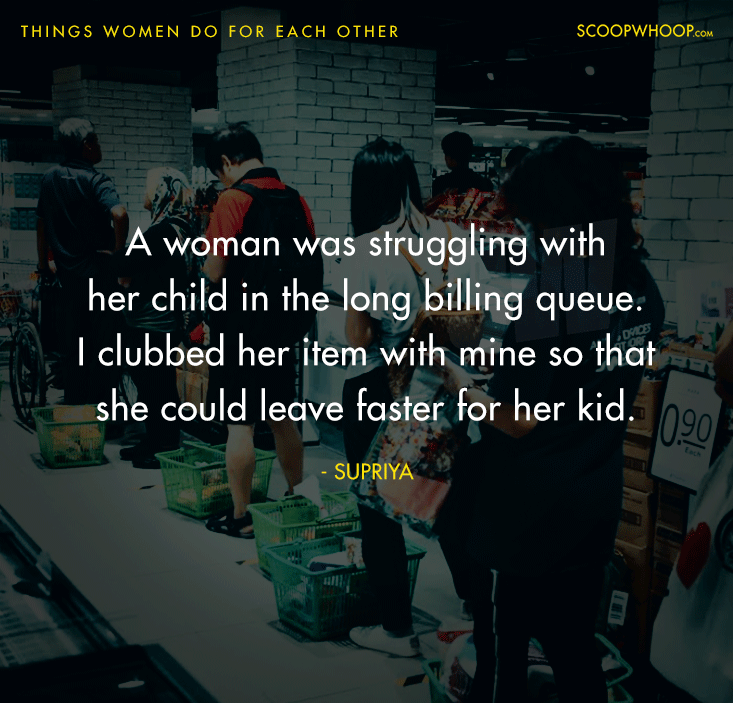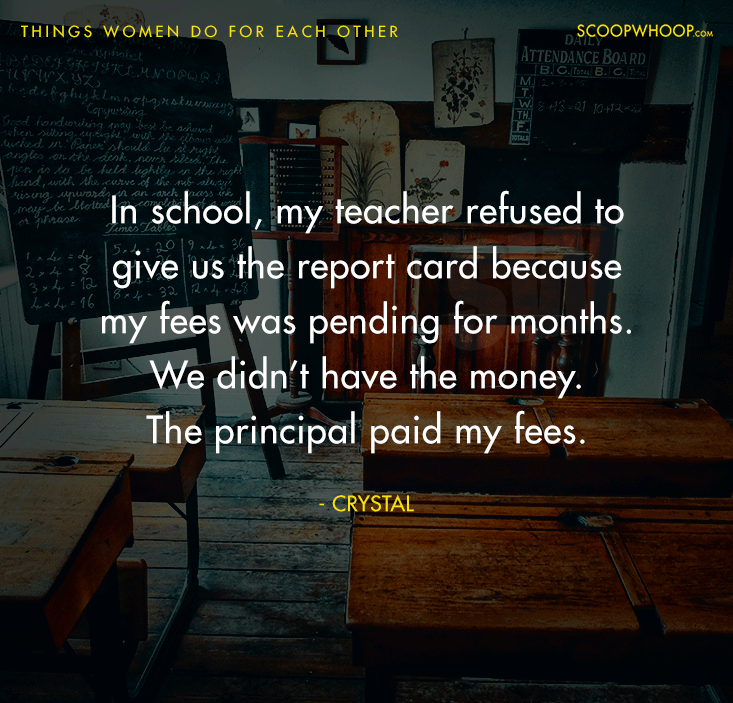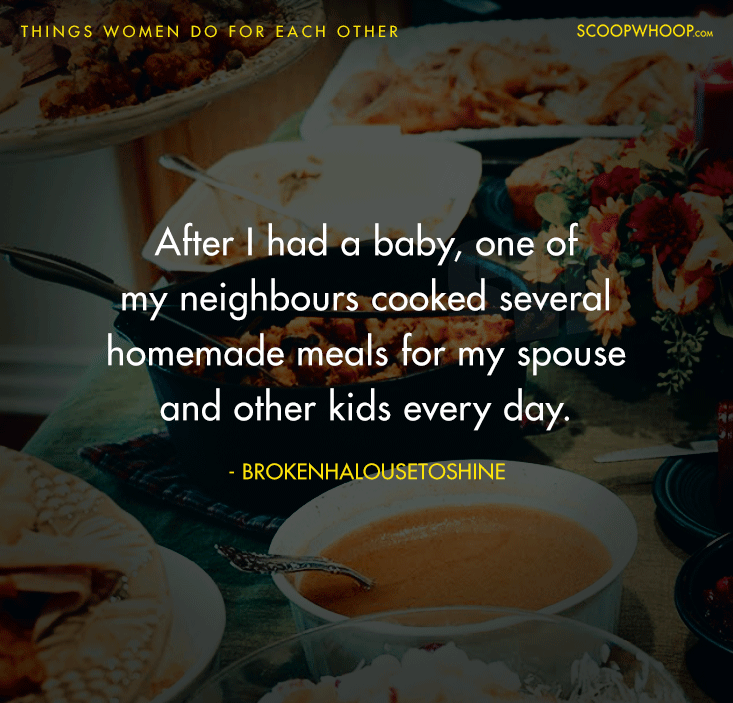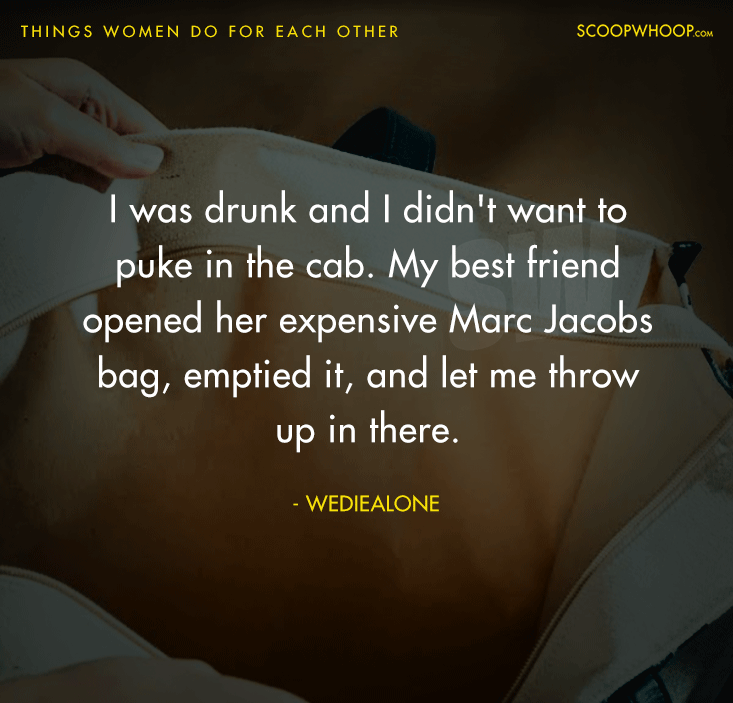 Also Read: 10 Women From Hindi Shows & Movies Who We Wish Were Part Of Our Friend Group
Creatives: Sawan Kumari