If you believe that truth is often stranger than fiction, and if you love true stories, or even alternate media for that matter, it's very likely you're a sucker for good documentaries. And why shouldn't you be? There's so many out there. But if you're looking for a good list of 'must-watch' documentary films, we have one here just for you.
They're not ranked in any way because that's a hugely subjective thing, but check these out.
1. Man on Wire
On August 7, 1974, a young French man named Philippe Petit stepped out on a wire suspended between the Twin Towers of the World Trade Center. He danced on this wire for more than an hour with no safety net below before he was arrested for what has become to be known as the "artistic crime of the century. True to its name, the film keeps the audience on the edge throughout the duration of the narrative. Watch the trailer here .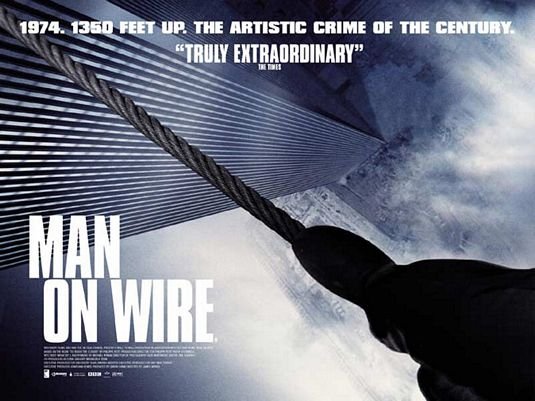 2. Grizzly Man
This film centers on amateur grizzly bear expert Timothy Treadwell, who regularly journeyed to Alaska to study and live with the bears. The adventurer and author, along with his partner, Amie Huguenard, was eventually killed and devoured by one of the very beasts he was studying. Watch it here .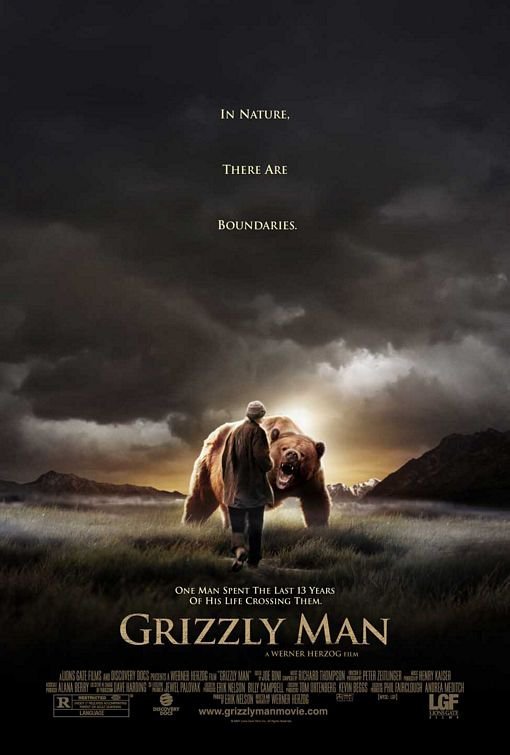 3. The Act of Killing
In 1965, when a military coup changed the political scene in Indonesia, about 1 million alleged communists, ethnic Chinese and others were killed by death squads, who were supported by those in power. Now, for this film, the same death squad members (now respected members of the society) recreate how they killed the "enemy", but this time with music, dance and all the showmanship that comes with pride. A really fucked up but brilliant film, this. Trailer, here .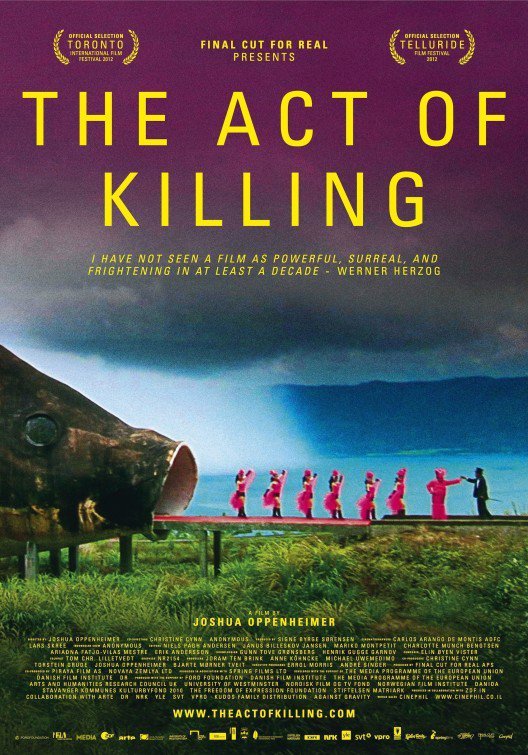 Check Out – True Crime Documentaries On Netflix India
4. Murderball
Murderball, the original name for the full-contact sport now known as quad rugby, is played by quadriplegics in armored wheelchairs. 'Murderball' is a story like no other, told by men who see the world from a different angle. Quad rugby players have suffered injuries that have left them with limited function in all four limbs. And then there's all the competition, the rivalry, the suspense and everything else you expect from a sports film. Watch it here .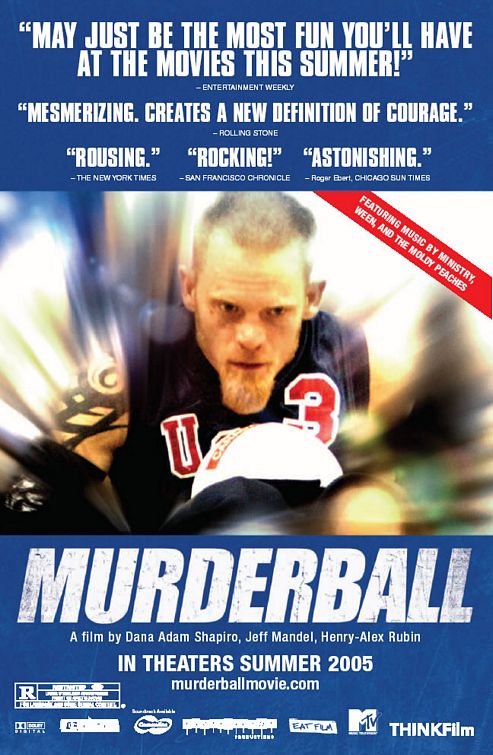 5. Jiro Dreams of Sushi
85-year-old Jiro Ono is the owner of Sukiyabashi Jiro, a 10-seater sushi only restaurant in Tokyo. it's the only restaurant of its kind that has a 3-star Michelin rating. But the documentary is more than a simple glorification of the sushi master. It has a deeper message that tells you how if you want to be good at something, devote your entire life to it. Watch the trailer here .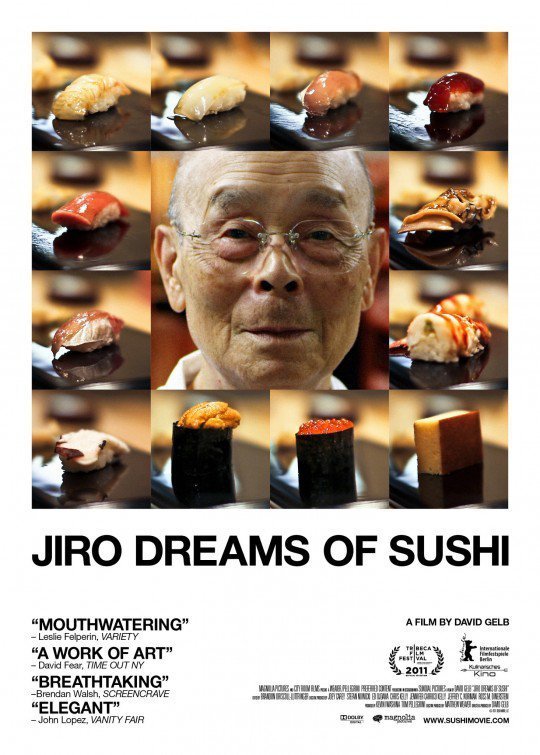 6. Senna
Chronicling his years as a Formula One racing driver from 1984 to his tragic death a decade later, Senna explores the life and work of the triple world champion, his physical and spiritual achievements on the track, his quest for perfection and the mythical status he has since attained. Watch the trailer here .
Check Out – Documentaries That Are Sure To Mess With Your Minds
7. Bowling for Columbine
Michael Moore's crusade against the rich, white, capitalist American continues in Bowling for Columbine , but this time, the backdrop is the tragic massacre of school kids in Columbine High. Moore takes on the NRA and America's gun culture in general, and in the end, poses a very poignant question to the viewer – why does America love guns so much? Watch it here .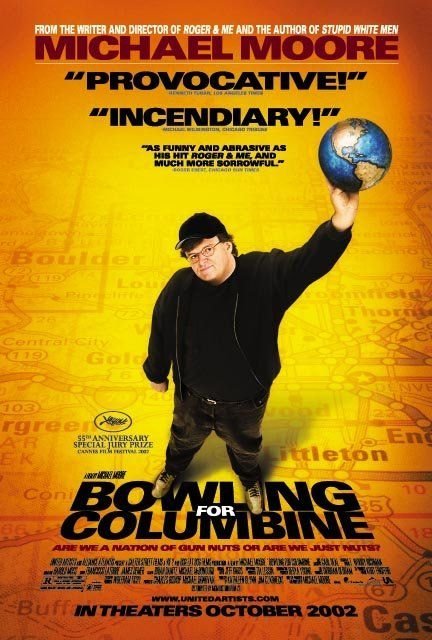 8. The Queen of Versailles
Millionaires David and Jackie Siegel are on the verge of building a super-expensive 90,000 sq. ft. mansion, but then the 2008 recession hits. And that's when the strength of the family bonds show. Watch the trailer here .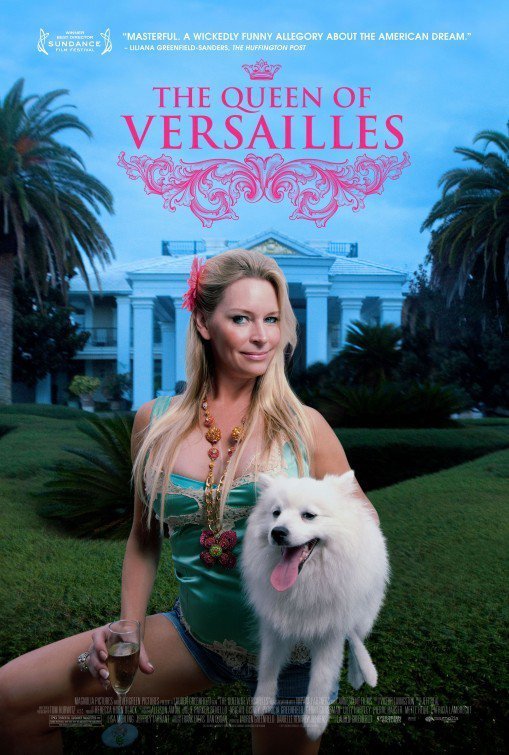 9. The Imposter
If there's a documentary where you're constantly going all "is this for real?", this is it. The constant twists and turns in the narrative here about a family that claims they have found their lost son after many years, is a thriller like no other. And the fact that it's real, makes all of it even crazier. Watch the trailer here .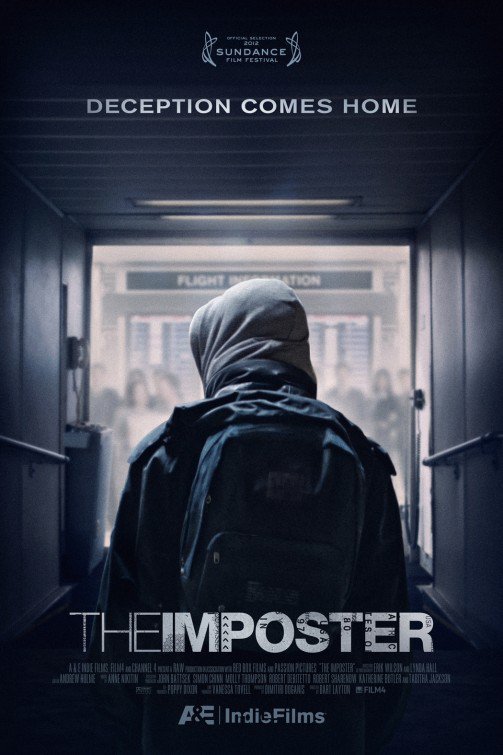 10. Art & Copy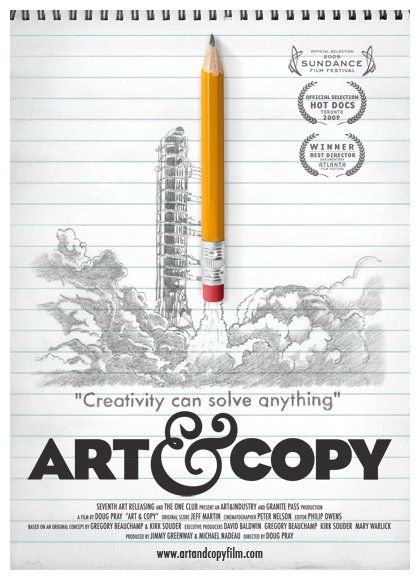 11. The Island President
What do you do when you're the head of the state of a country that's not only struggling with religious turmoil but the bigger problem is climate change? For a change, Maldives isn't shown as a honeymoon destination for Indian couples but as a country that might sink under the sea if other countries do not stop their carbon emissions. The heartbreaking story of Mohamed Nasheed and his struggle to save Maldives is one of the best political/environmental films you'll ever watch.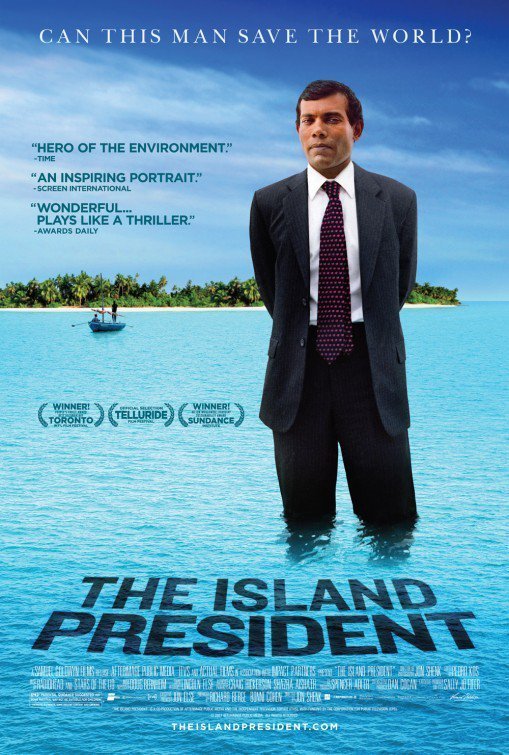 12. The Invisible War
Rape in the army is always a taboo topic, especially when you're talking about one of the most omnipresent ones in the world. The Invisible War features hard-hitting interviews with high-ranking military officials and members of Congress that reveal the perfect storm conditions that exist for rape in the military, its history of cover-up, and what can be done to bring about much needed change. Watch the trailer here .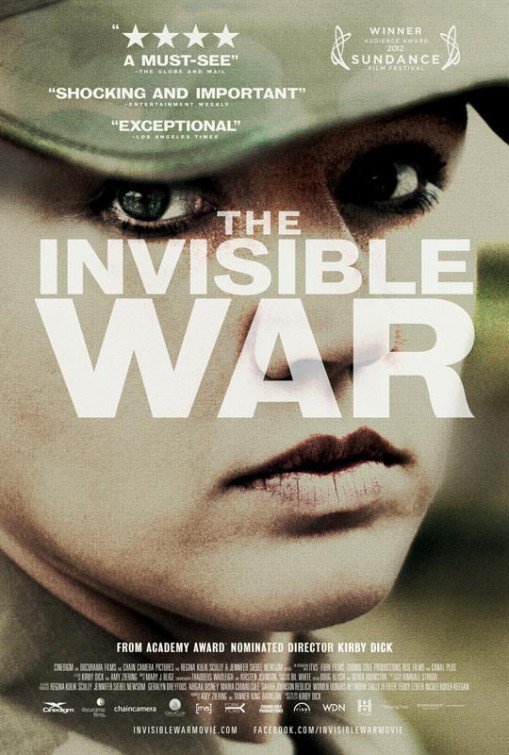 Check Out – Documentaries That Delve Into The Hidden World Of Sex Workers
13. Exit Through the Gift Shop
Yes, the documentary that made Banksy a household name. Exit Through the Gift Shop is not just about vigilante artists, but also a story about the quest for fame, through deception if needed. One of the most poignant reflections of contemporary artists. Watch the trailer here .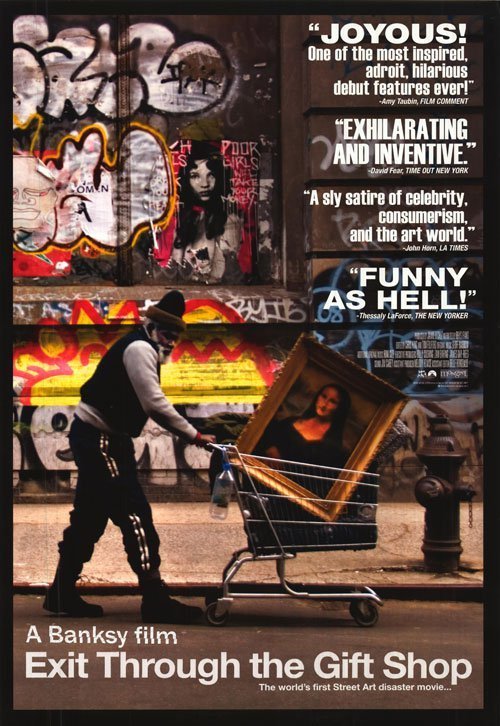 14. Whores' Glory
Whores' Glory, the third film in Michael Glawogger's globalization trilogy, is an explicit and unflinching exposé of global prostitution. Glawogger's latest larger-than-life documentary is an audacious, non-judgmental study of sexuality, politics, human behavior and the effects of capital and religion on both women and men from starkly different cultures. Watch the trailer here .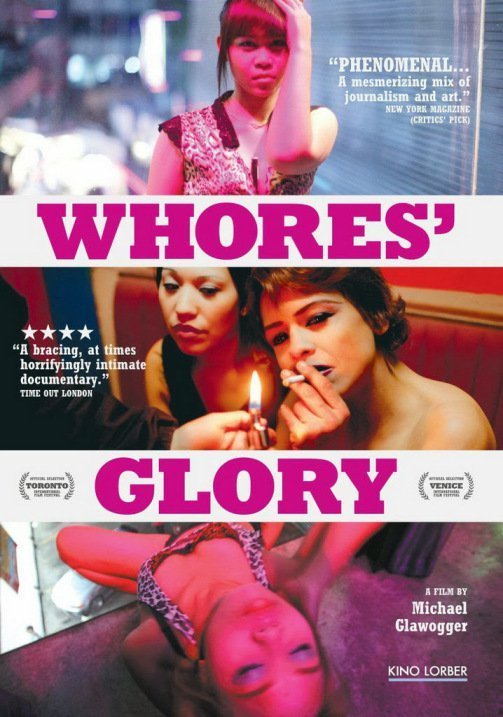 15. Dig!
There was Caesar and Pompey, Edison and Tesla, Bill Gates and Steve Jobs… and then there were The Brian Jonestown Massacre and Dandy Warhols. Ondi Timoner traveled with these two indie bands for more than seven years and documented of the best music rivalries ever – of a band that struggled with its moody frontman and another one that didn't mind 'selling out'. Watch it here .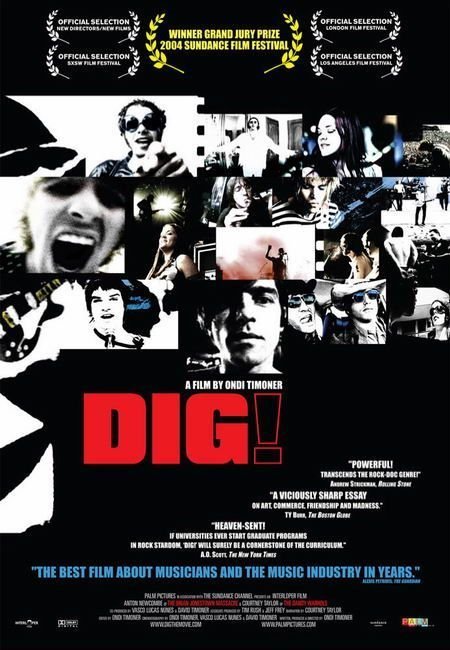 16. The Yes Men series
The Yes Men are a collective of activist/impostors who go around the world "fixing" wrongs. Yes, they are high end, corporate pranksters who dabble in the art of making life hell for the PR team of big corporations. They have two films so far – The Yes Men and The Yes Men Fix The World . The third film, The Yes Men are Revolting will release soon. Watch the trailer here .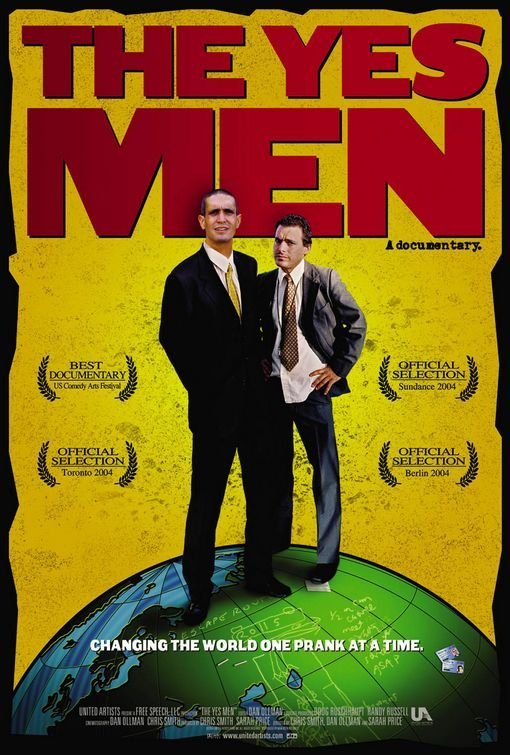 17. Out of the Ashes
A rag-tag team of Afghani cricketers struggle to qualify for the 2010 ICC Twenty20 tournament. They also struggle to adjust to the new cultures that come bundled with 'more developed' venues. One of the best cricket films ever made. Watch the film here.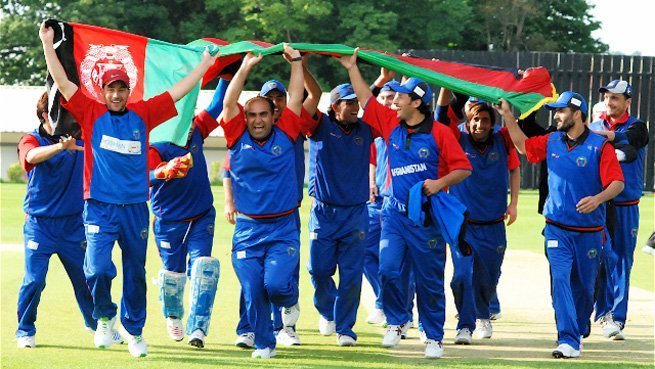 Check Out – Documentaries about India 
18. Festival Express
What do you get when you put Grateful Dead, Janis Joplin, The Band and a host of other musicians and bands on train that stops at gig venues and then moves on? The most kick-ass ride ever. But it's not all fun and games – the artists also have to face shitty promoters and frustrated students protesting against the unfair ticket pricing. It's like watching Almost Famous's train version, except that it's more real. Watch the trailer here .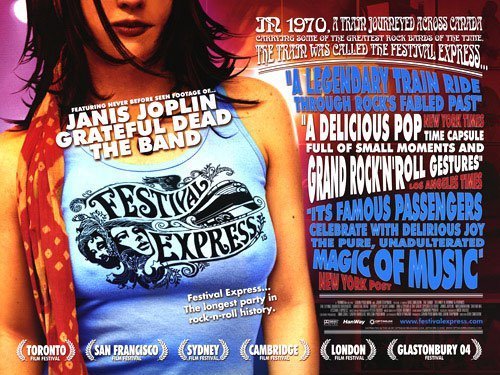 19. The Parking Lot Movie
This is my personal favourite on this entire list, mainly because it has a very Seinfeld- ish air to it. It's a documentary about disgruntled parking lot attendants from this one parking lot. At the onset, it might seem like a rant-fest, but the more you get into the film, the more you sort of identify with the subjects. And the things they talk about range from their hate of SUVs to how much they want to do away with "rich entitled sorority brats", almost as if the entire thing were written by George Costanza himself. Watch the trailer here .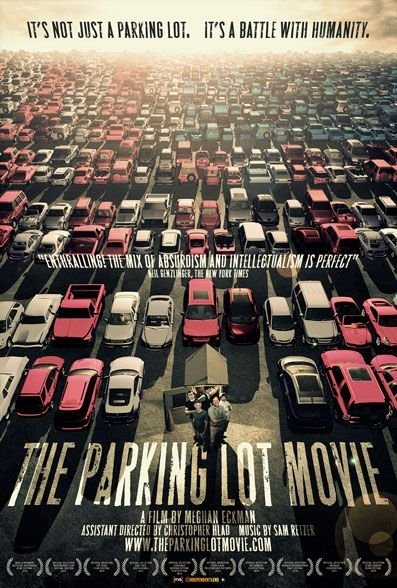 20. A Place at the Table
Contrary to what many believe, there's a direct correlation between obesity and poverty, especially in first world countries. A Place at the Table is a brilliant documentary that shows how food companies, their lobbyists and the government in America, have sacrificed America's well being to bank-roll the junk food industry. Watch it here .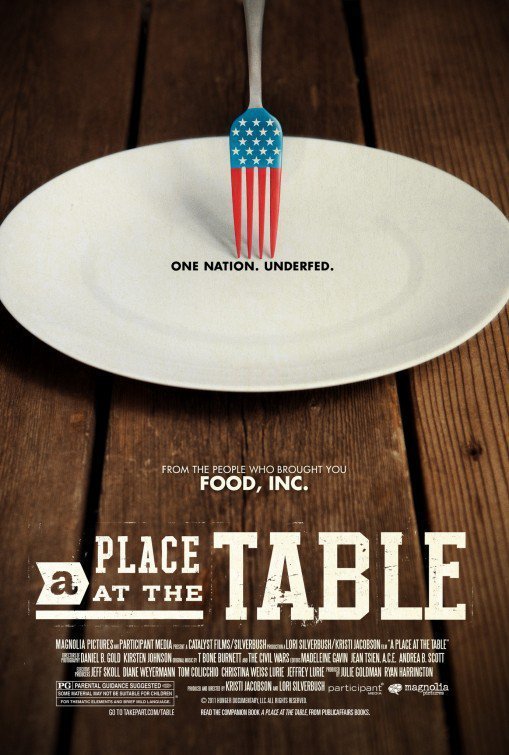 21. The King of Kong – A Fistful of Quarters
Some people take arcade gaming really seriously. The world record score for Donkey Kong is held by an arrogant hot sauce baron, but now, a middle-school teacher is training his best to beat it. Will he succeed? The King of Kong is about competition, passion and the lengths people can go to to maintain their dominion over a sport. Watch it here .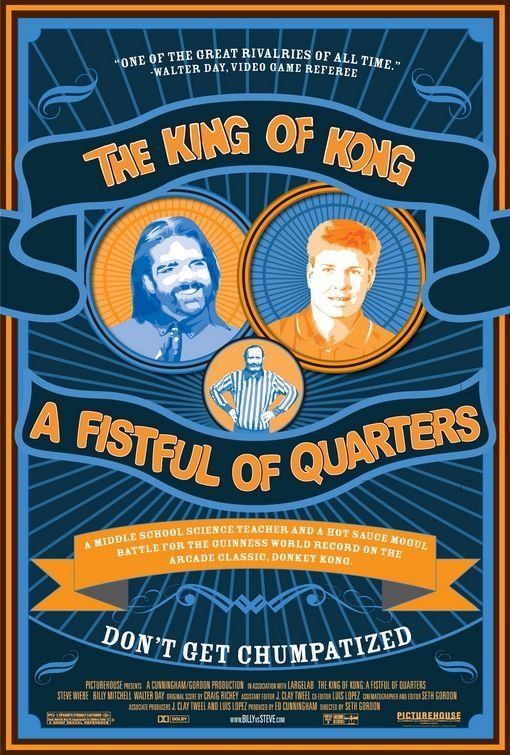 22. Indie Game: The Movie
Indie Game: The Movie , directed by James Swirsky and Lisanne Pajot, looks at the underdogs of the video game industry, indie game developers, who sacrifice money, health and sanity to realize their lifelong dreams of sharing their creative visions with the world. This Sundance award-winning film captures the tension and drama by focusing on these artists' vulnerability and obsessive quest to express themselves through a 21st-century art form. Watch the trailer here .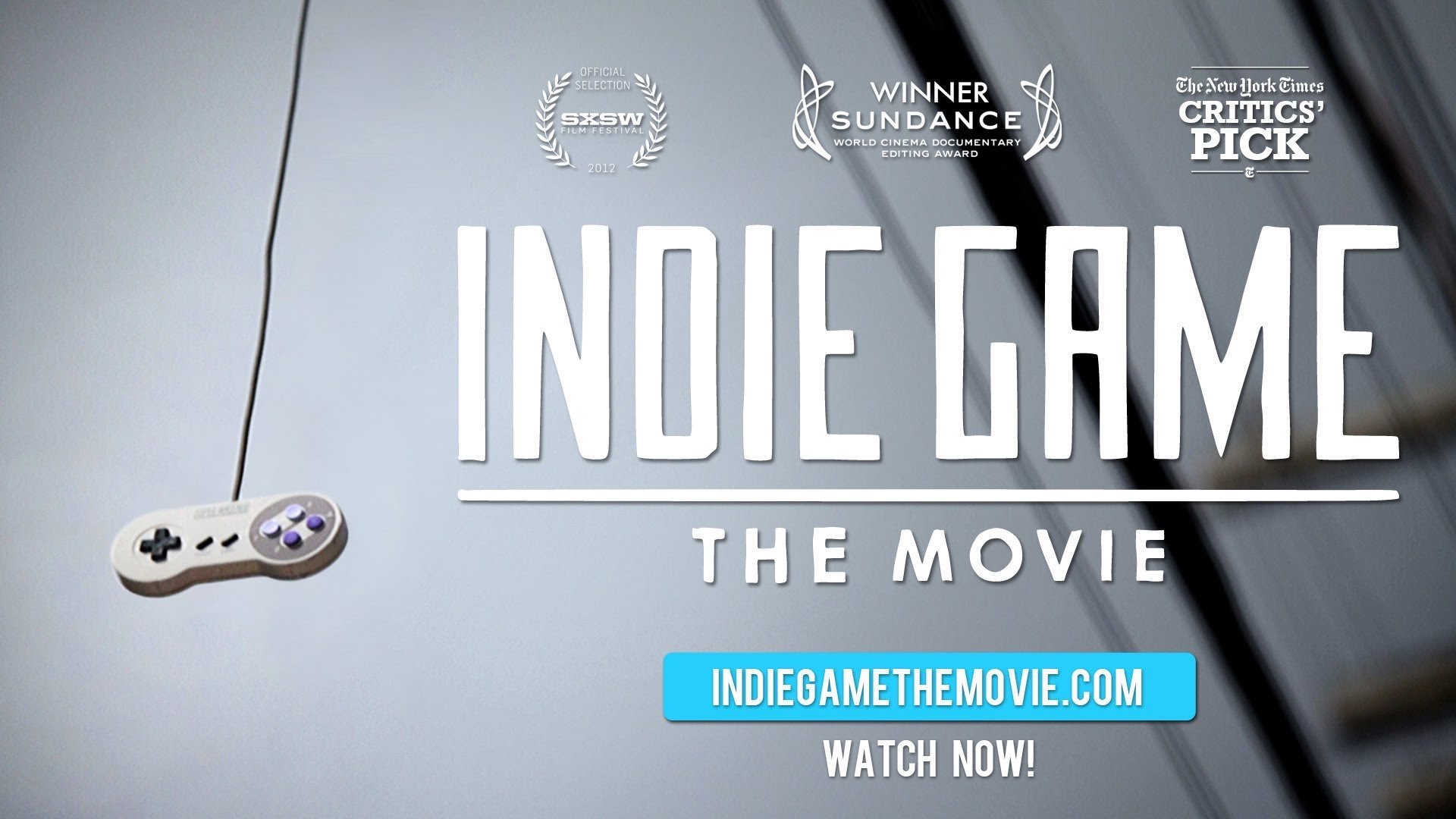 23. India Untouched
If there's one film that talks about how deeply embedded the caste system in in India, it would be Stalin K's India Untouched . It shows how there are some things that simply refuse to change in India. It also shows how the caste problem is not restricted to Hinduism, and how other religions suffer from it as well. You can watch the entire movie in parts here .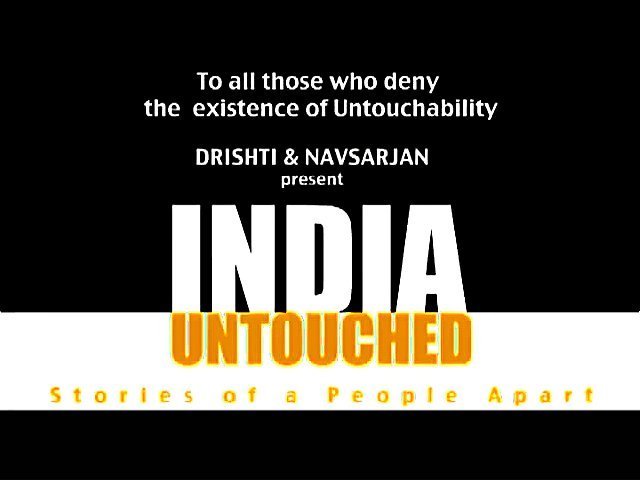 24. Heima
After two years of extensive touring, Icelandic band Sigur Rós decided to return home and play 10 free concerts for the people in Iceland. It didn't matter whether they played the gigs in cities or in abandoned fishing towns, as long as they had their music with them. Heima is not just about Sigur Rós but it also doubles up as an accidental tourism video for Iceland. Yep, the cinematography is that good. If watching this does not make you fall in love with the band, maybe nothing will. Watch the trailer here .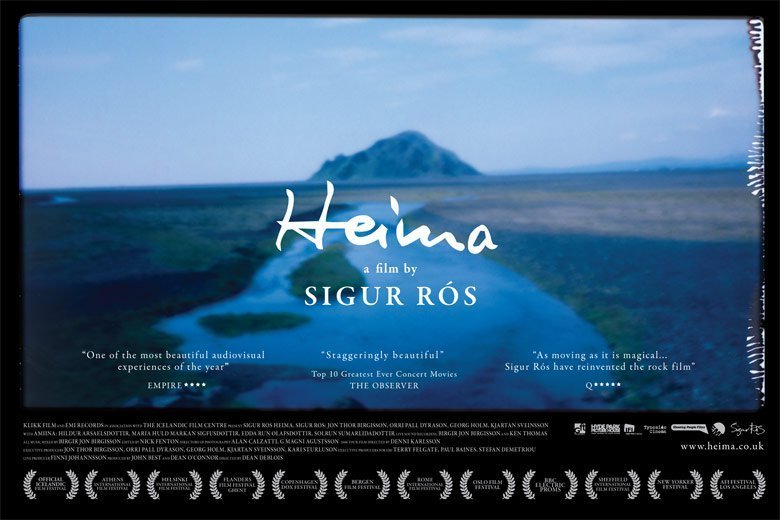 25. Searching for Sugar Man
Even though he faded into obscurity in the America, an early '70s musician known as Rodriguez became a huge hit in South Africa and was widely rumored to have died. Two obsessed fans set out to learn the man's true fate. One of the best music documentaries ever. Watch it here .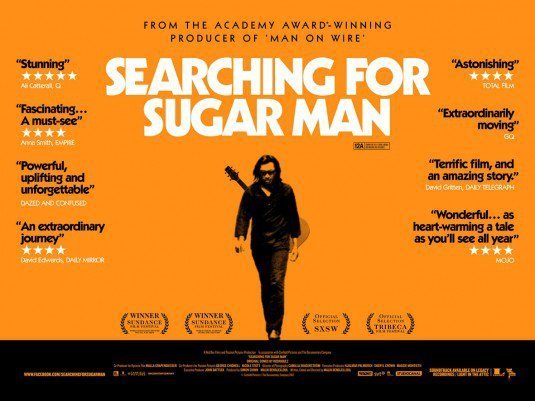 26. The Revolution Will Not Be Televised
In April 2002, the democratically elected Venezuelan president, Hugo Chavez, faces a coup d'état by an American-backed opposition party. The two-day coup fails to topple Chávez, but the tumultuous event proves to be great dramatic material for two Irish filmmakers who happen to be making a documentary about Chavez as the coup erupts. They capture footage of the massive opposition and pro-Chavez crowds and analyze how Venezuelan TV manipulated images for propaganda purposes. Watch it here .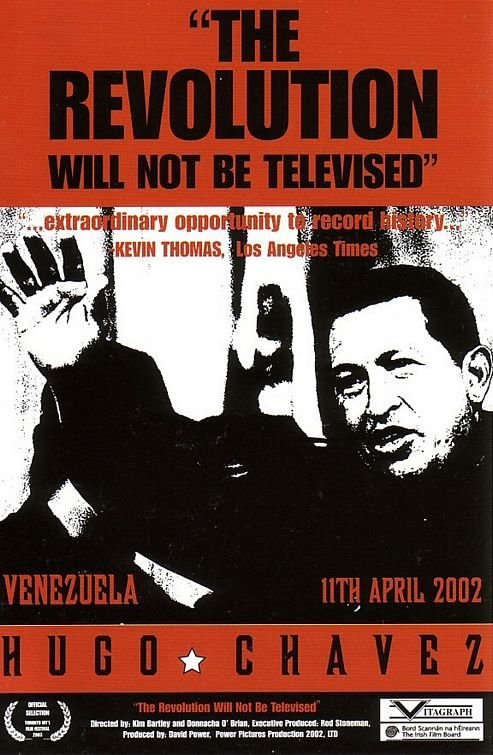 27. Citizenfour
January, 2013. Filmmaker Laura Poitras is already several years into making a film about surveillance in the post 9/11 era when she was one day contacted through encrypted emails by someone who identified himself as 'citizen four' and was ready to blow the lid on NSA's massive surveillance practices. Yes, we now know that was Edward Snowden, but back then, keeping this under wraps was of the utmost importance and scarily difficult. This is non-fiction thriller at its best. Watch the trailer here .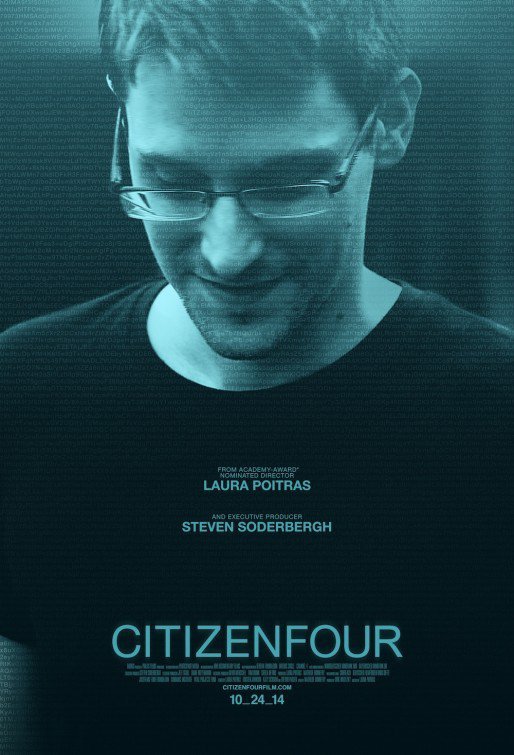 28. 5 Broken Cameras
An extraordinary work of both cinematic and political activism, 5 Broken Cameras is a deeply personal, first-hand account of non-violent resistance in Bil'in, a West Bank village threatened by encroaching Israeli settlements. Shot almost entirely by Palestinian farmer Emad Burnat, who bought his first camera in 2005 to record the birth of his youngest son, the footage was later given to Israeli co-director Guy Davidi to edit. Structured around the violent destruction of each one of Burnat's cameras, the filmmakers' collaboration follows one family's evolution over five years of village turmoil. Burnat watches from behind the lens as olive trees are bulldozed, protests intensify, and lives are lost. "I feel like the camera protects me," he says, "but it's an illusion." Watch it here .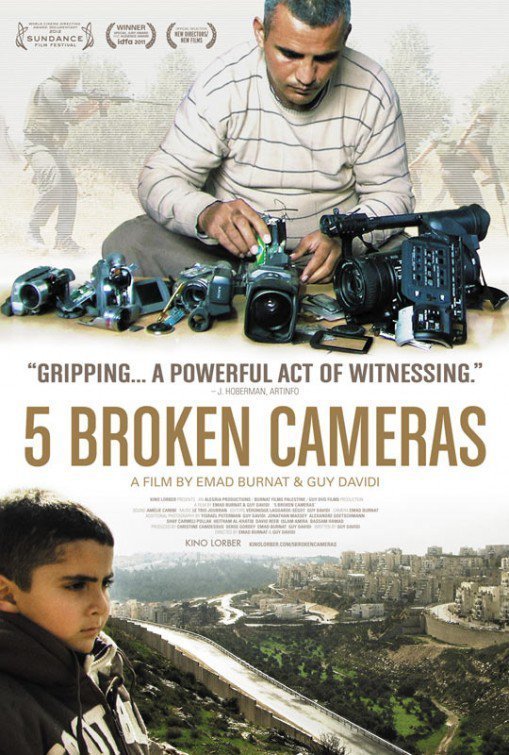 29. Fire in Babylon
After a disastrous series in Australia in 1975, the West Indies cricket team, led by Clive Lloyd made a comeback that totally turned the game on its head. "It was like the slaves whipping the asses of the masters", says someone in the film. And it's not untrue. This is not just a story about how West Indies began their domination of the cricketing world, but also underlying racial tension in a sport that is ironically called "the gentleman's game". Watch the trailer here .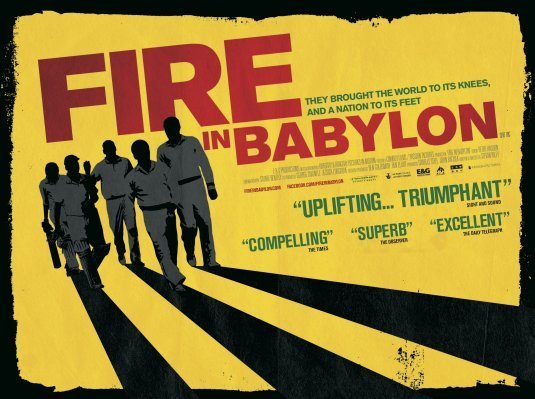 30. Jesus Camp
Filmmakers Heidi Ewing and Rachel Grady visit an evangelical Christian summer camp called Kids on Fire, where children take part in programs designed to strengthen and intensify their beliefs. The camp's founder, Becky Fischer, discusses her mission to indoctrinate youths in the word of God, while young campers play certain combat video games and talk about their love for Jesus. The film tackles a serious problem – how religious indoctrination is a thing even in secular countries. Watch it here .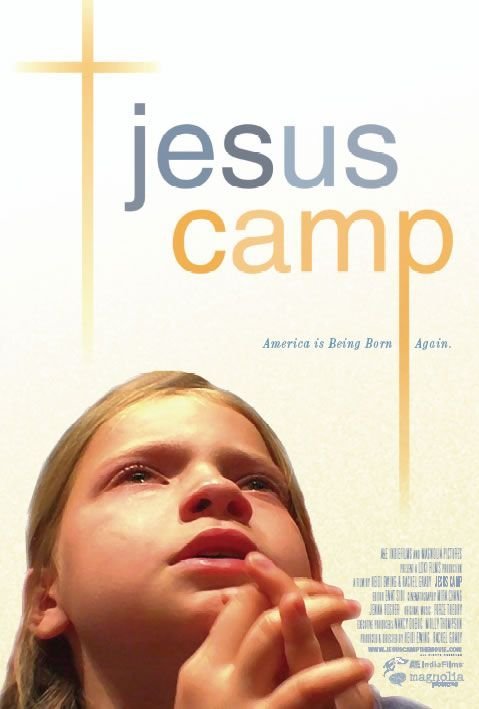 31. The Age of Stupid
The film is a drama-documentary-animation hybrid which stars Pete Postlethwaite as a man living alone in the devastated world of 2055, watching archive footage from the mid-to-late 2000s and asking "Why didn't we stop climate change when we had the chance?" It also highlights how climate change is a global problem that could do without petty border politics. There's a correlation between the melting glaciers in France and the popularity of cheap air travel in India. And many other things too. Watch it here .
32. The Take – Occupy! Resist! Produce!
While the entire world was busy drinking the globalization kool-aid, 30 unemployed workers in suburban Buenos Aires, Argentina, occupied the factory from which they were laid-off (not because of incompetence, but because the owners shut it down). Armed only with sling-shots, they set about proving one thing – labour can not only create, but also run the factory. A David vs Goliath story, made by Avi Lewis and Naomi Klein (of No Logo fame), about blue collar heroes against factory owners, banks and a capitalist system, The Take is an underdog fairy tale, that shows us that economies could use some radicalism. Watch the film here .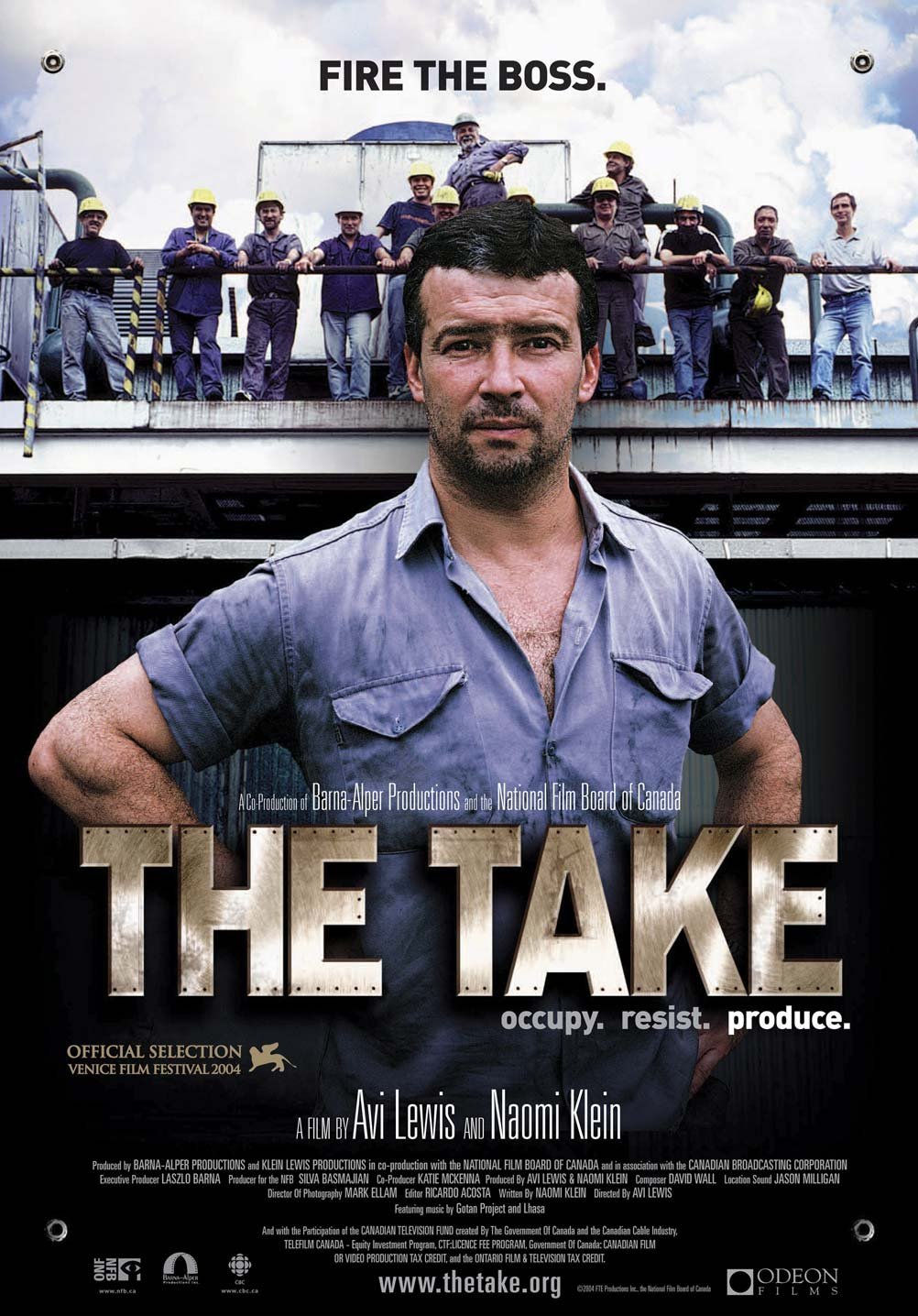 33. We Live in Public
It's a film detailing the experiences of "the greatest Internet pioneer you've never heard of", Josh Harris. The subject moves from one of the best success stories of the late 90's dot-com boom to re-creating a scarily accurate dystopian "project" about the loss of privacy in the Internet age. That someone actually predicted what we now know to be so true, is both scary and enchanting. Watch the trailer here .