When you are the best at what you do, it becomes acceptable if you're an absolute prick about the same. The human embodiment of 'tough love' – Gordon Ramsay – has been at the peak of his powers for years now. And he has surely cooked up a shitpot of insults and an amazing collection of signature dishes.
Gordon Ramsay, every aspiring MasterChef US contestant's worst nightmare, the one who runs Hell's Kitchen, and well, the less I say about his temperament the better.  Here are a few of his brilliant insults: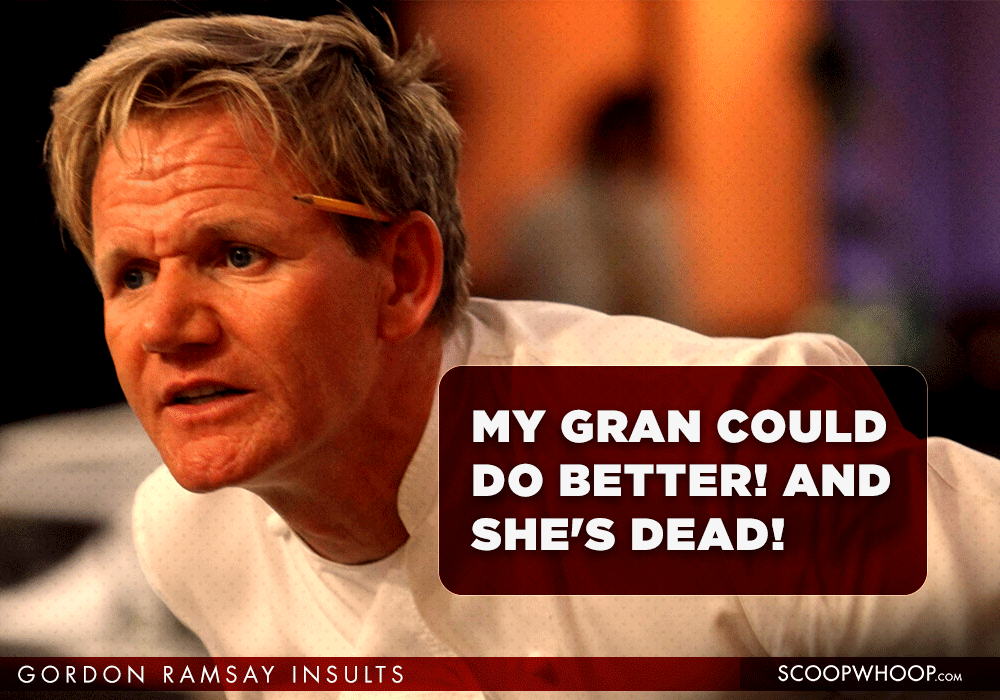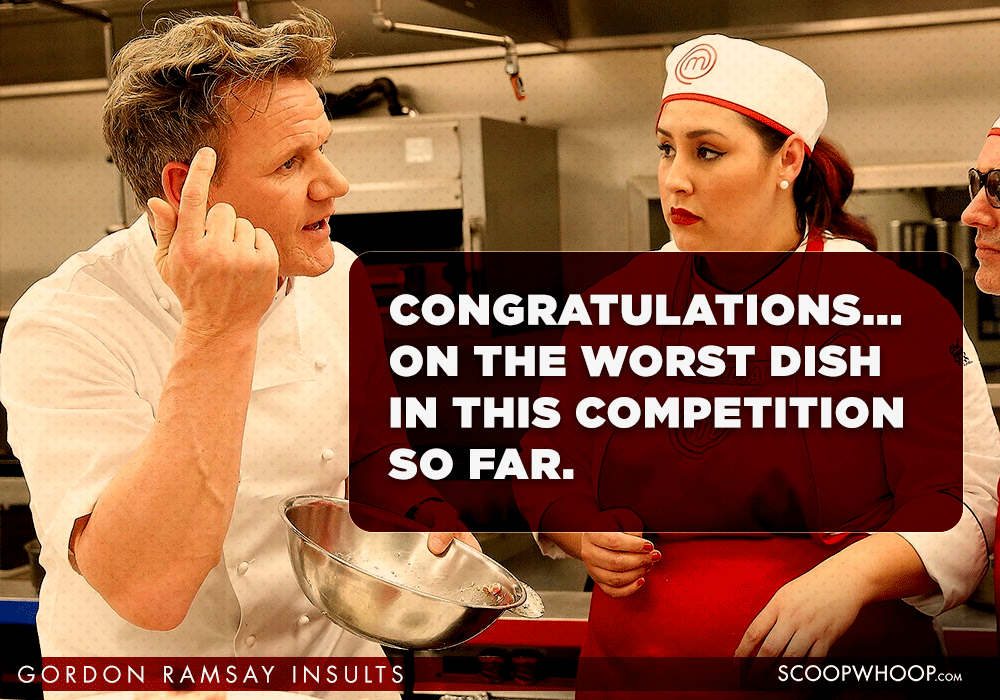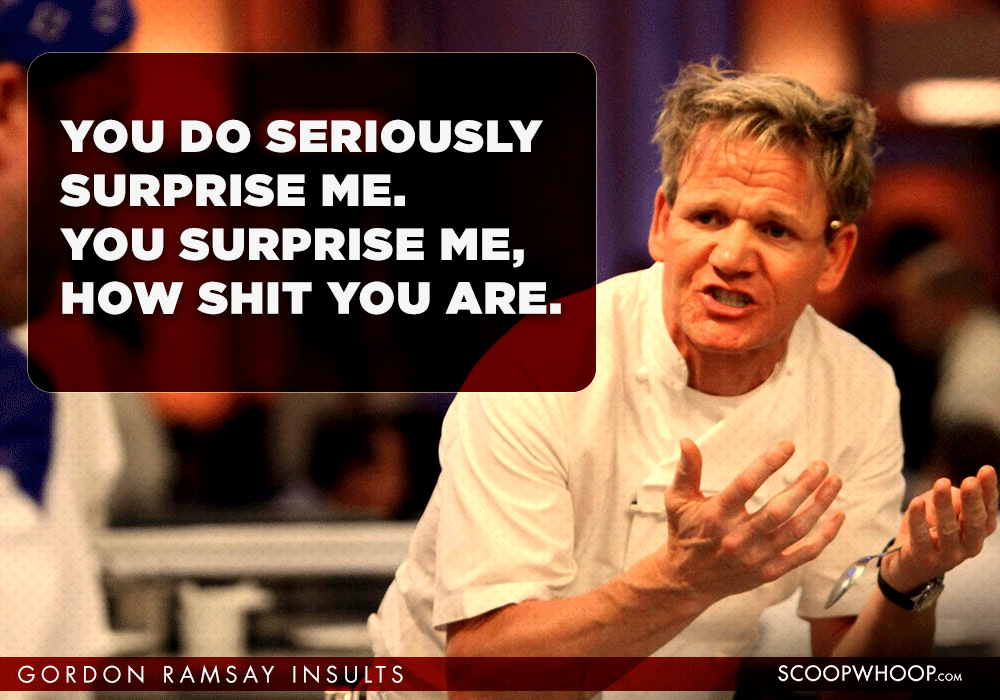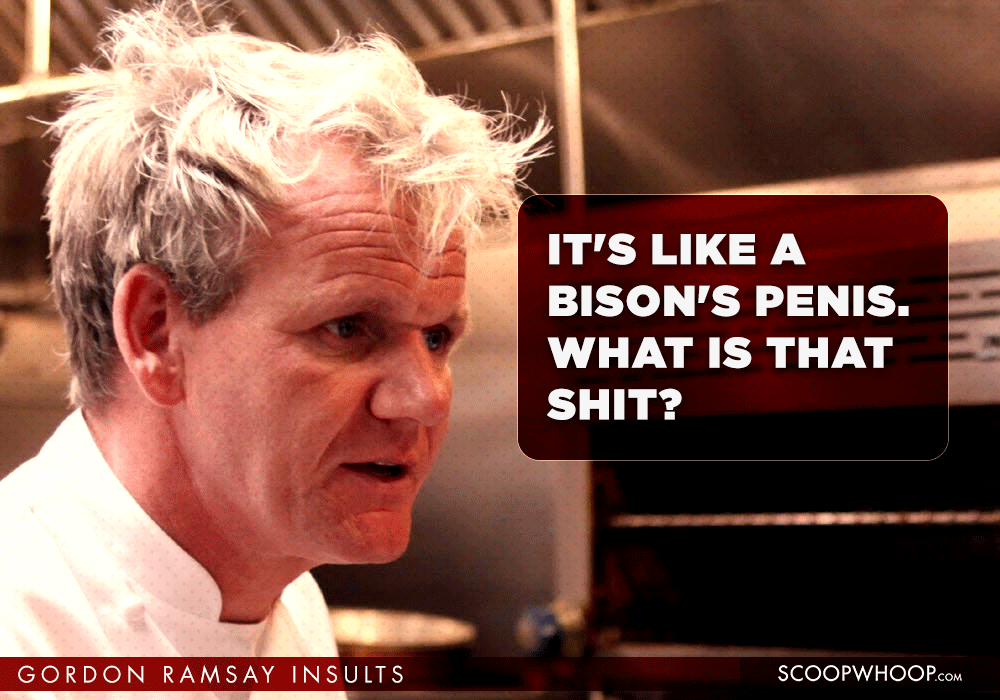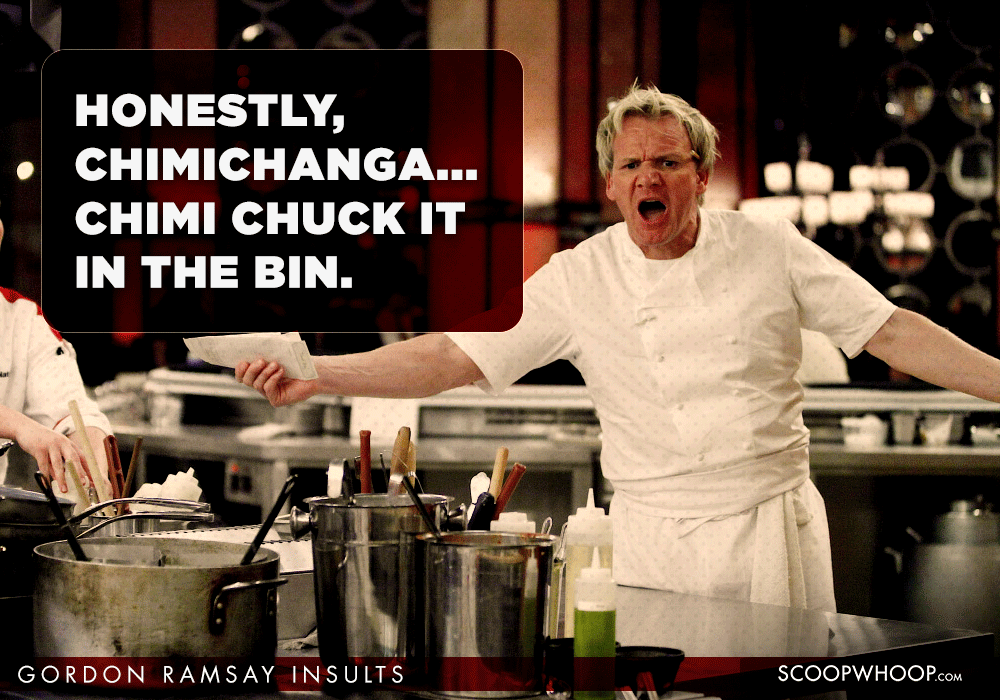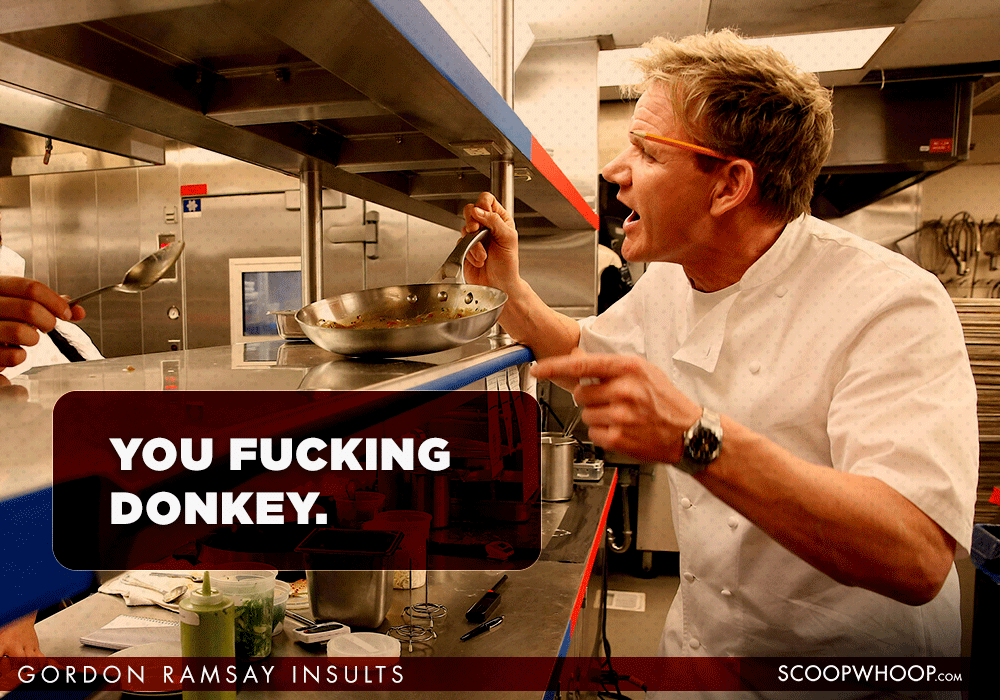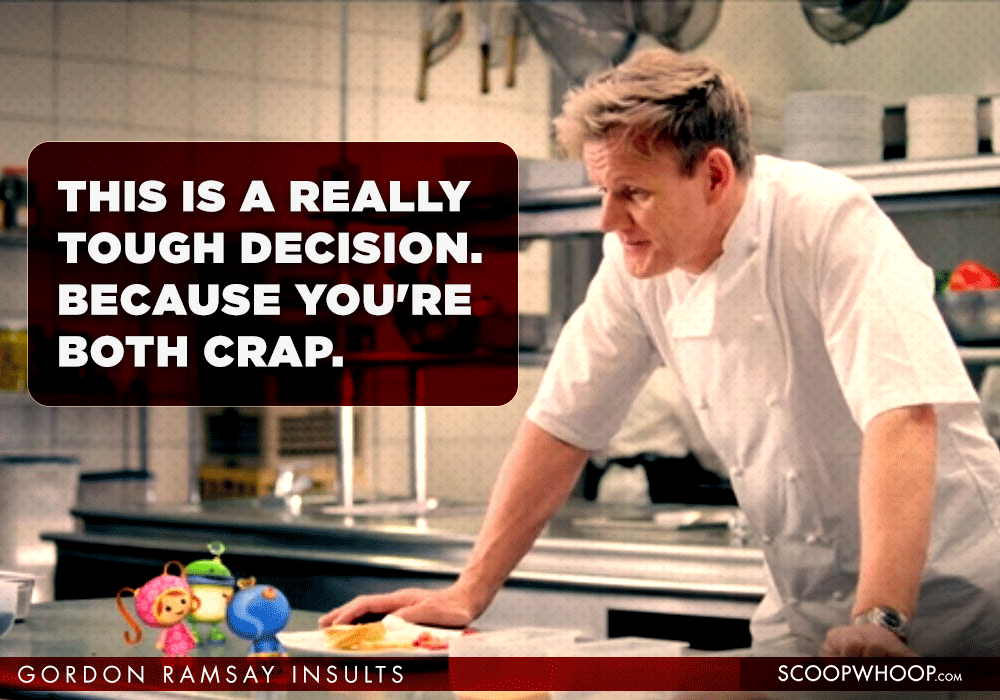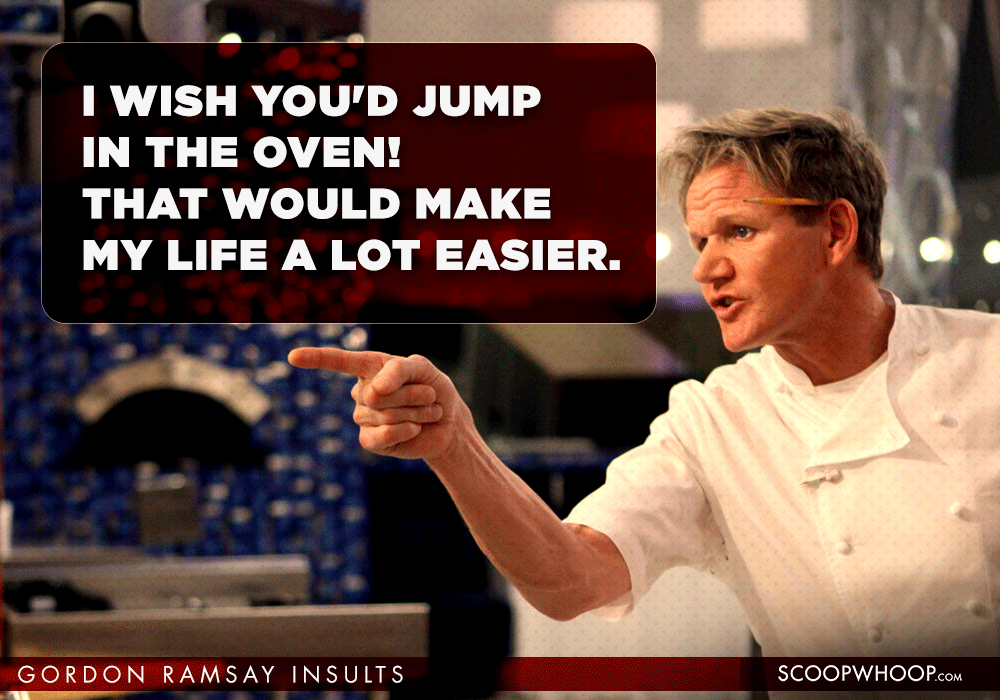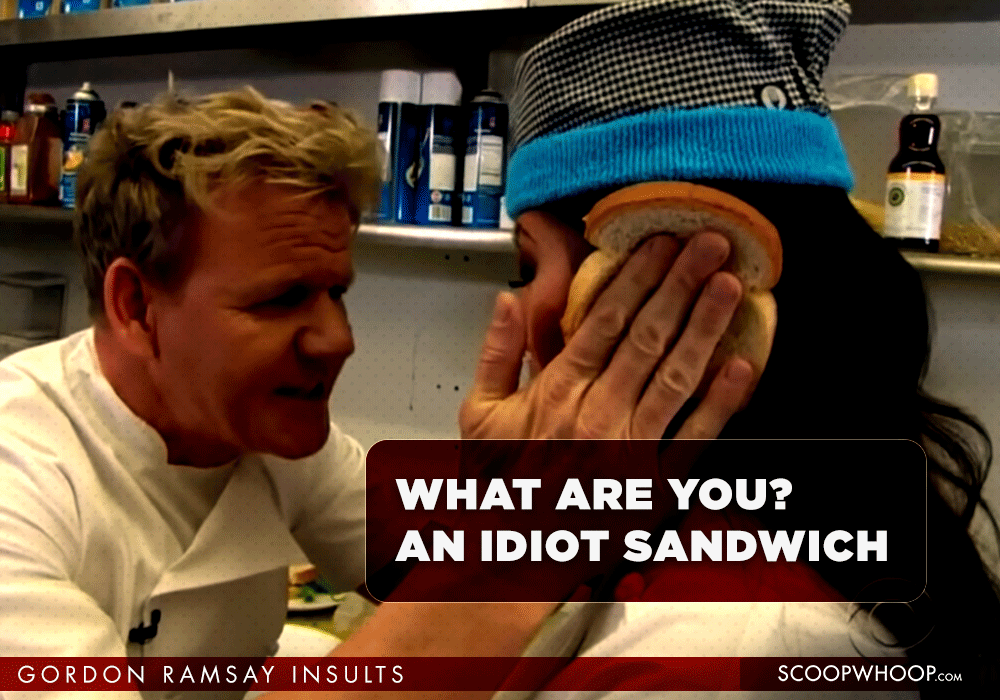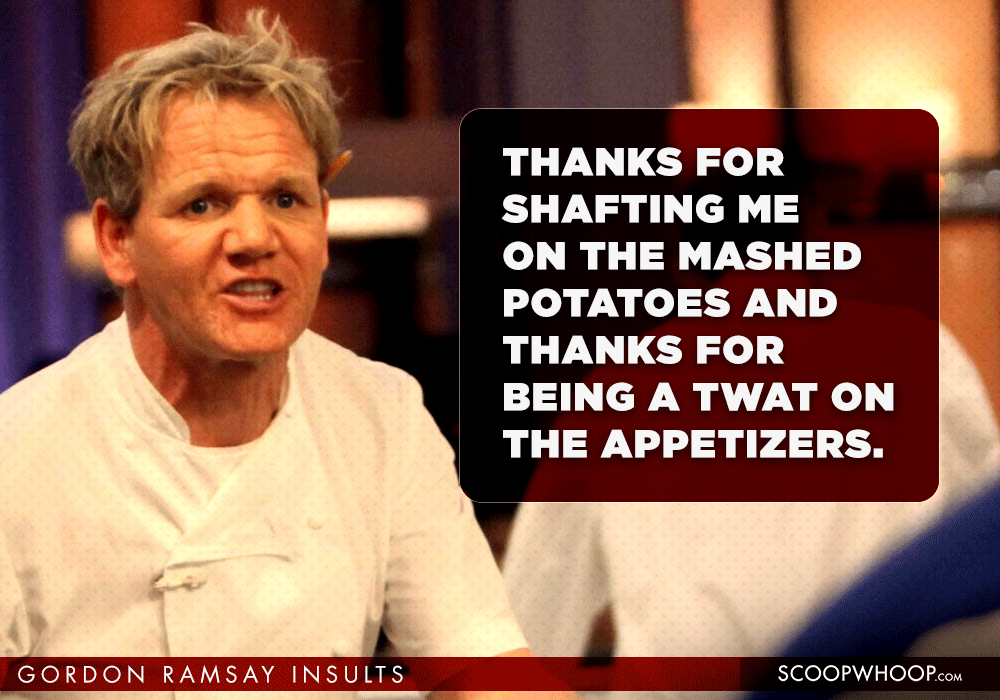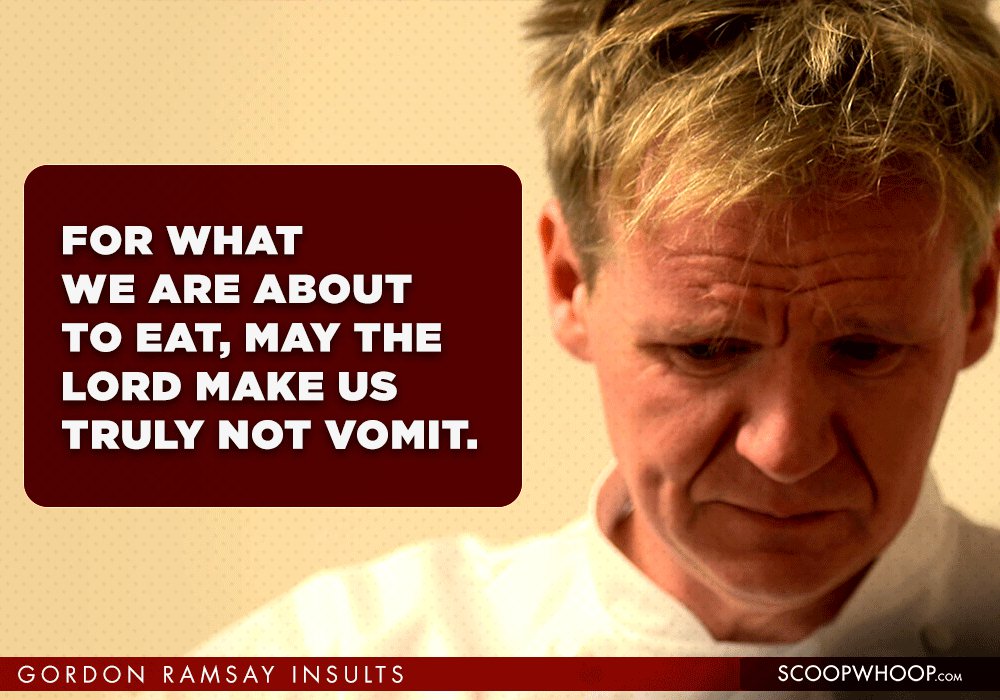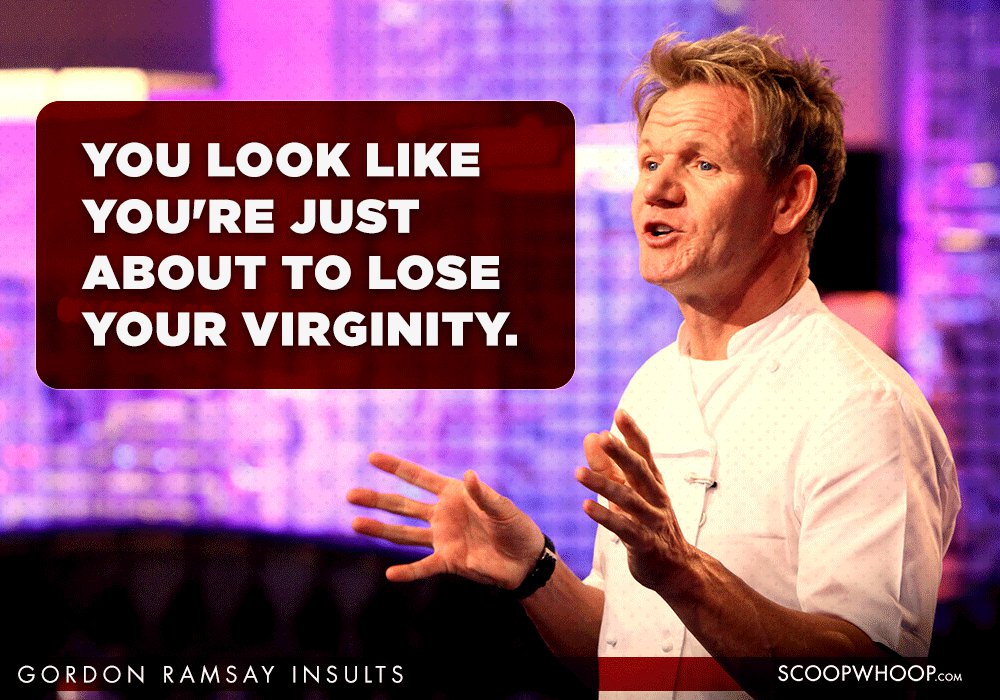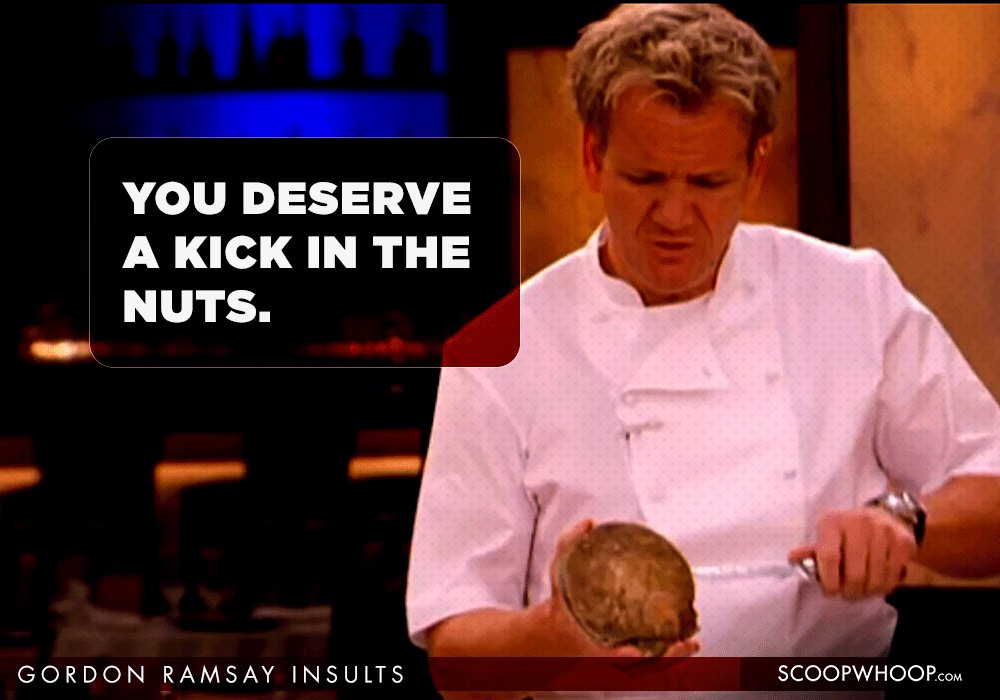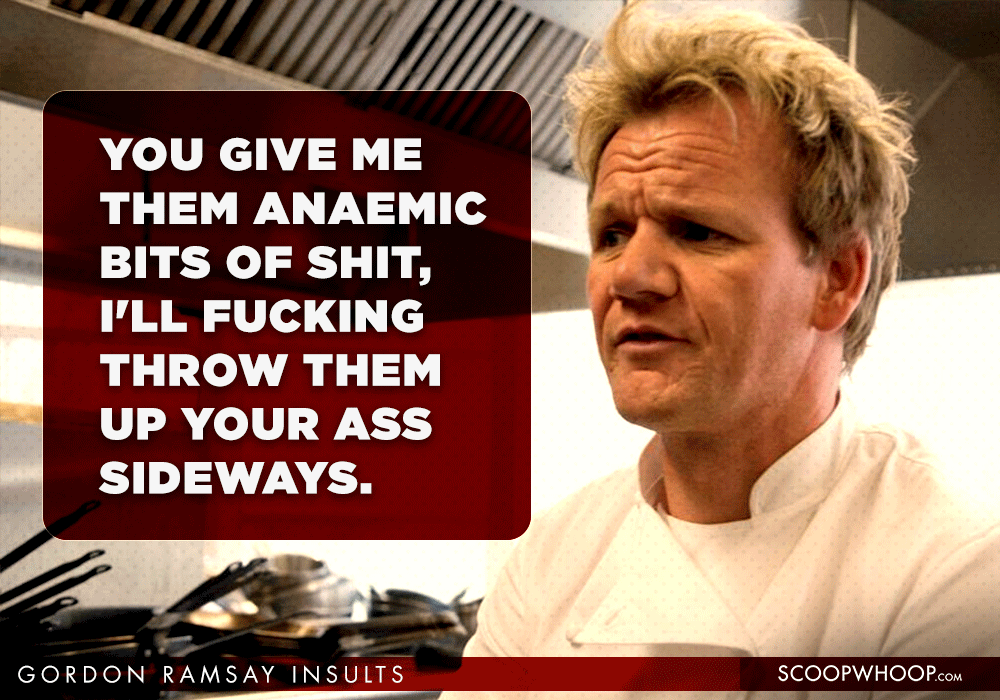 Which one is your favourite? Let us know in the comment section.
Amazing artwork: Utkarsh Tyagi
Also Read: Insults for Friends