Is there any look that Justin Trudeau cannot rock? 
Definitely the top contender for the most favorite politician of all times, Trudeau has now managed to win our hearts all over again with this adorable look!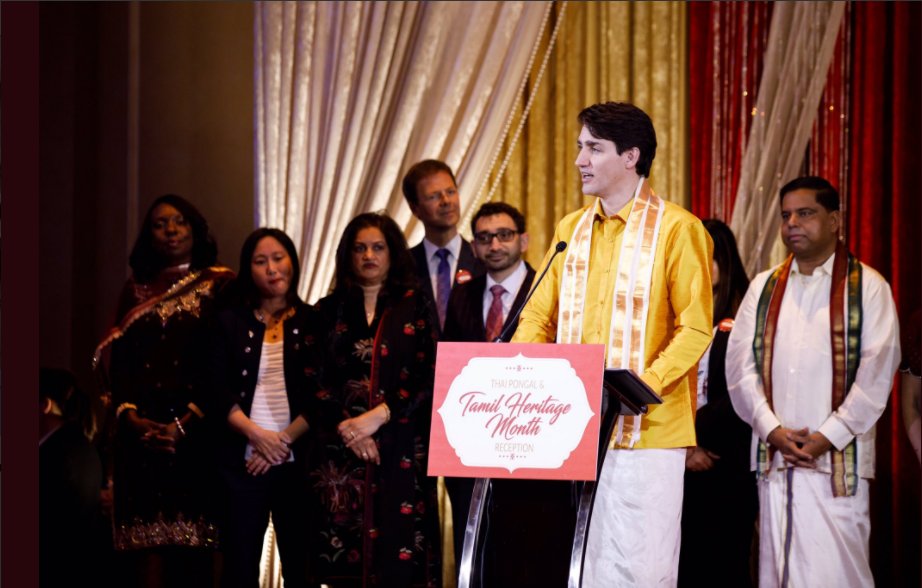 Posting the pictures of the celebration on Twitter, Trudeau commented that he had "a great time" at the festivities, and wished Twitterati in Tamil – "Iniya Thai Pongal Nalvazhthukkal" which translates to "Sweet Pongal Greetings". 
John Tory, the Mayor of Toronto also attended the festival while donning a kurta. 
Trudeau had earlier declared January as the 'Tamil Heritage Month' in Canada, in order to recognize the contribution of Tamil-Canadians to the Canadian society. 
Trudeau just keeps on giving us reasons to love him!