Donald Trump's star on the Hollywood Walk of Fame was defaced by a vandal wielding a sledgehammer and a pick-axe on Wednesday in an act captured on video, police said.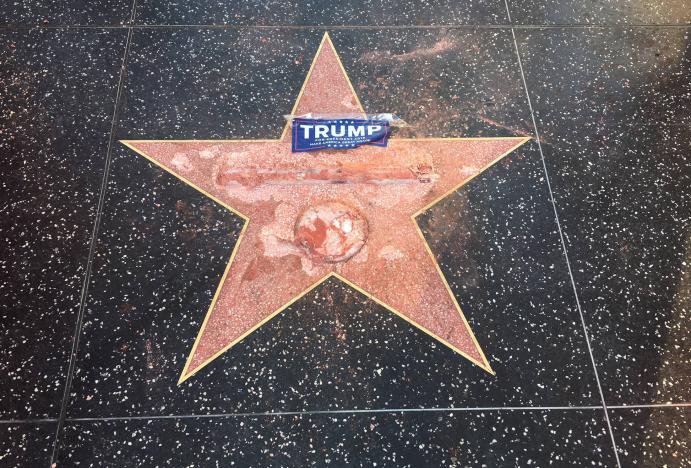 Who Did It? 
The vandal, James Otis, 52, was arrested for felony vandalism on Thursday after police identified him through the video footage. He was released from jail on $20,000 bail. His case is due in court on November 19th. 
Why Did He Do It? 
Otis said he did it because he was angry at the candidate. Otis was arrested on Thursday. According to reports, Otis did it 'to make a point' and to to show support for women who have accused Trump of groping them.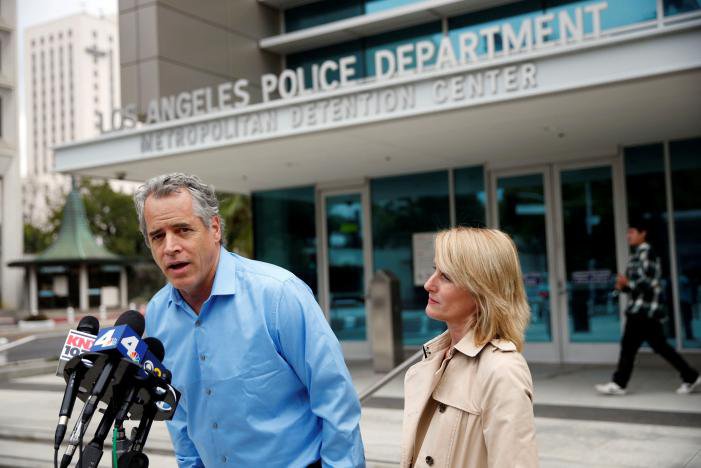 Trump recently drew widespread condemnations from voters and a number of Republican elected officials after a 2005 video emerged in which he was heard talking on an open microphone about groping women and trying to seduce a married woman.
City News had earlier reported Otis as saying that he had family members who were victims of sexual assault and had intended to remove the star, which he was unable to do, and auction it off to benefit women who have alleged Trump groped them. Trump has denied the allegations.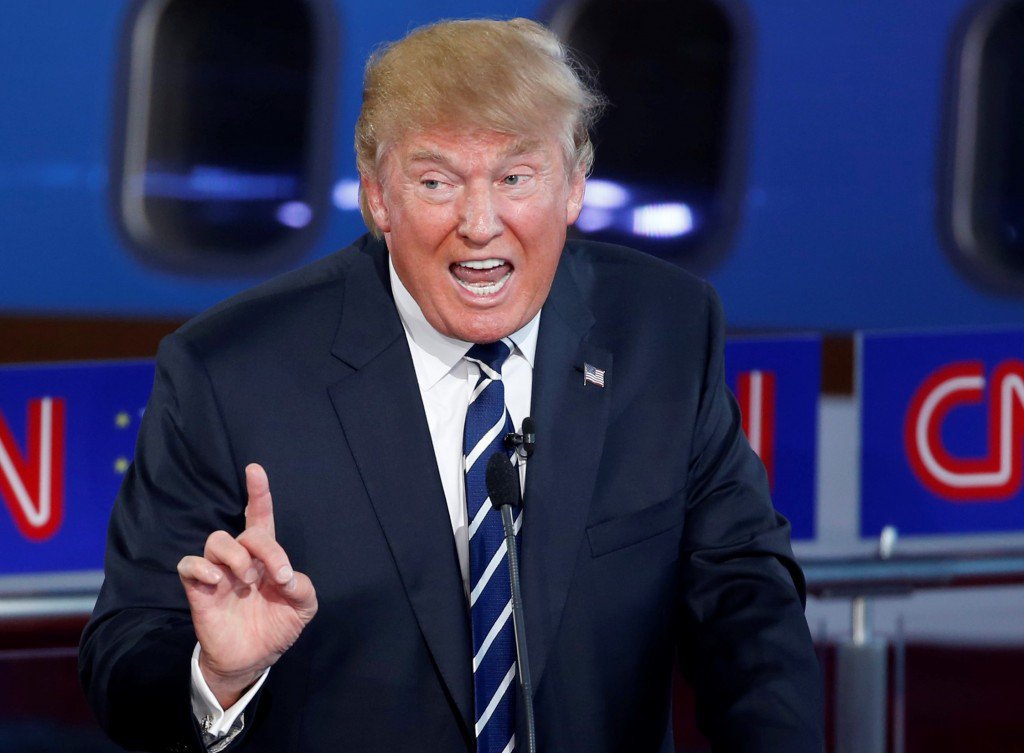 The Republican presidential nominee, real estate developer and reality TV star has faced several large protests during his campaign appearances in California, where polls show him far behind Democratic presidential nominee Hillary Clinton.
After being released on bail, Otis told reporters: 
"He's a serial liar and misogynist and that's why we're here: to try to address that and help those women who told Mr. Trump they won't stand for it anymore,"  
Not The First Time 
The former host of the NBC show "The Apprentice," Trump received his Walk of Fame star in 2007. 
The area has been cordoned off with traffic barriers and cones, giving it the appearance of a legitimate work site. Yet, this is not the first time Trump's star on the Walk of Fame has been targeted. 
In the summer, a street artist erected a tiny wall around the star, complete with miniature American flags and barbed wire. The art piece, which was later removed, made light of Trump's campaign pledge to build a wall along the U.S. border with Mexico.
The Hollywood Chamber of Commerce administers the hundreds of star plaques on sidewalks in the Los Angeles neighborhood. They are purchased for $30,000 each.
Leron Gubler, president and CEO of the chamber, said in a statement the star would be covered for several days during repairs.
You can watch the viral video of the act here on Deadline.com. 
(Inputs from Reuters)
Feature Image Source: Reuters