What's beats a delicious McDonald's burger?
A Mcdonald's Nutella Burger!
Yes it's real!
Nuetlla is love! You can have it everyday with everything. But did you ever think that you'll be able to have it in a burger? Well, thanks to the good folks at McDonald's, now you can! 
The new burger called 'Sweety Con Nutella'  Sweety with Nutella has Mcdonald's soft buns with generous amount of mouth-watering Nutella filled in the centre!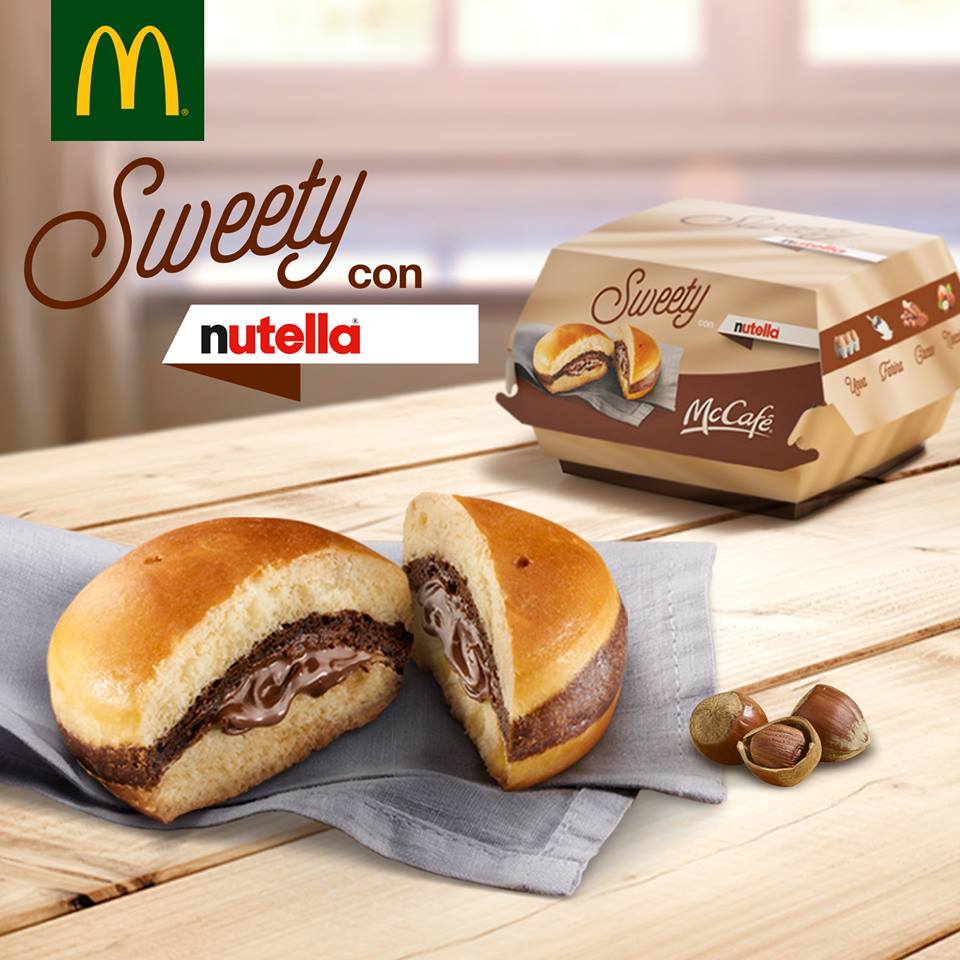 Right now, the extravagant dessert is only available in Italy but we hope that it makes its way to India very soon. 
"A soft sweetness has arrived that you will not be able to resist," McDonald's wrote on Facebook.
The burger really does look heavenly and people are getting all gooey for it already!
Could McDonald's get any better!? Hell no!
Hold on there, 2016!
Come to India, already!