The genius of Ralph Steadman cannot be overstated. He's the man best known for providing the illustrations for some of Hunter S. Thompson's best articles. Now, he has teamed up with Breaking Bad creator, Vince Gilligan who got Steadman to provide art for the 6 limited edition Breaking Bad Blu-Ray discs that are going on sale in February 2015. Turns out, this is not just another assignment for Steadman. He is in fact a bona fide fan of the show, having binge watched it in 2 weeks. "At first, I thought, this series is going to be all about death and desecration, but instead became a more complex landscape of human relationships. I hope I put something of these feelings into the portraits that I made of the characters, which were landscapes in themselves. An irony in the subject of crystal meth is how beautifully it resembles the desert sky." – Ralph Steadman.
Check out the awesome artwork.
Season 1 – Walter White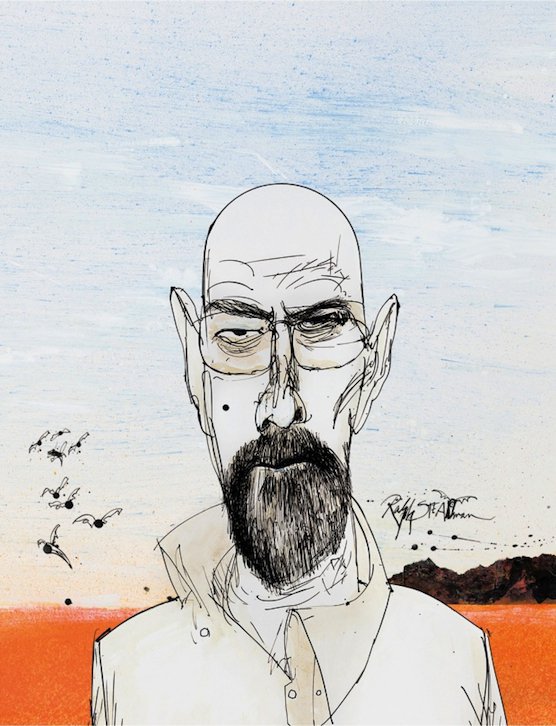 Season 2 – Jesse Pinkman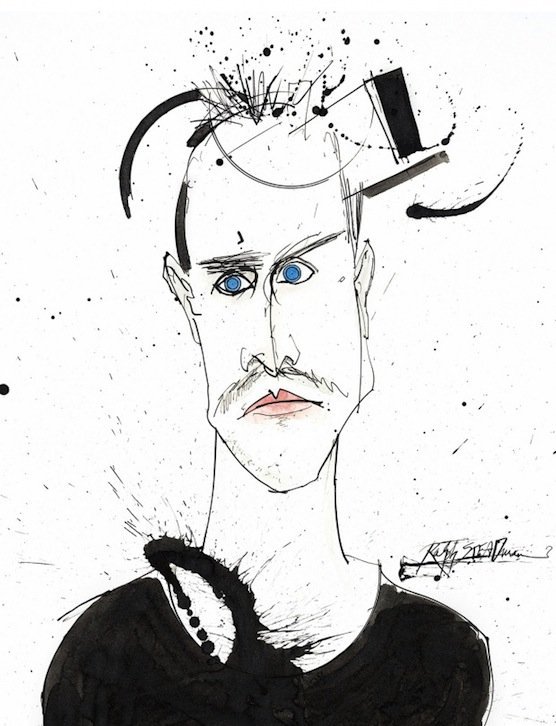 Season 3 – Saul Goodman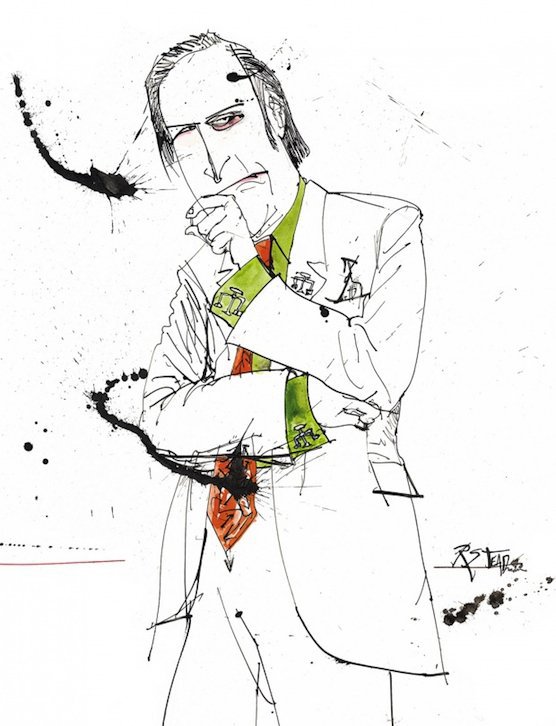 Season 4 – Gus Fring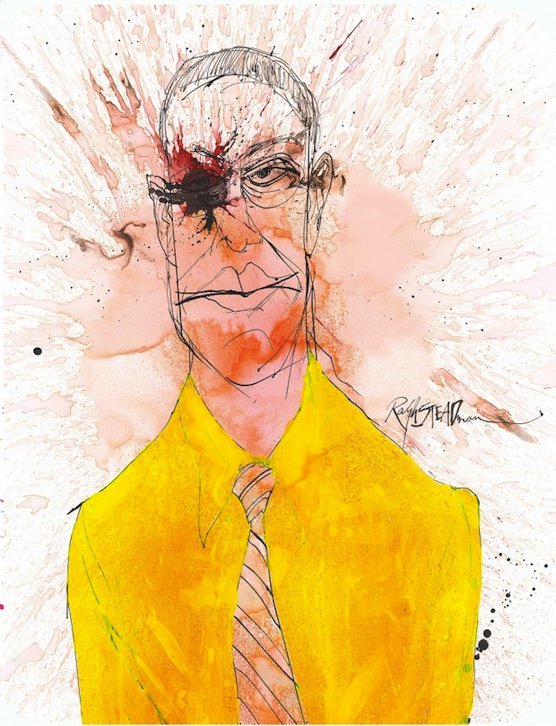 Season 5 (Part One) – Mike Ehrmantraut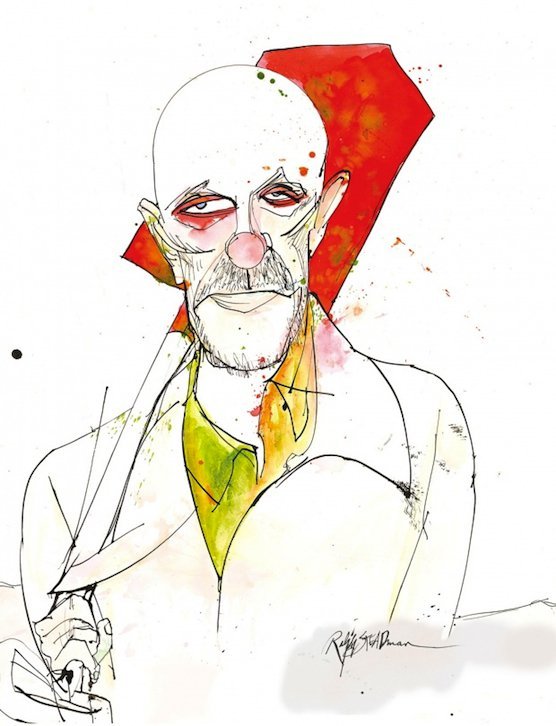 Season 5 (Part Two) – Hank Schrader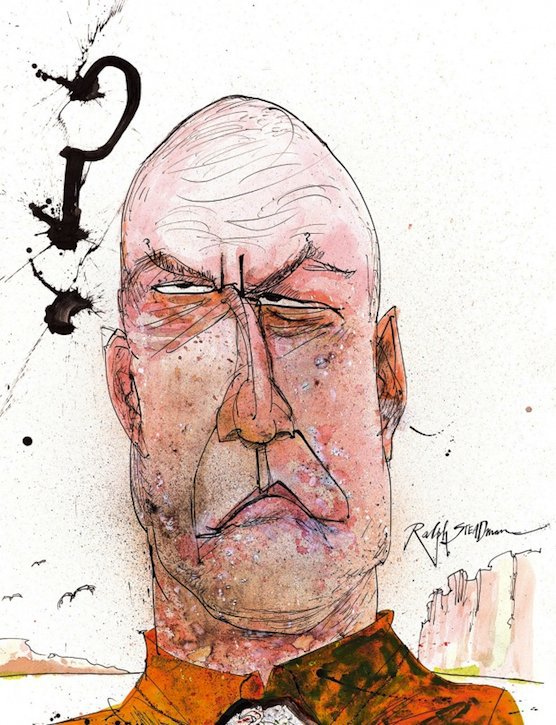 Yeah, Science Art!