What do you do when you have enormous no, gargantuan amounts of money? You buy a superyacht which puts all your rich friends' yachts to shame. That's exactly what this owner did, Daily Mail reports, by commissioning a British designer who created the futuristic Nouveau superyacht by putting a spin on yacht aesthetics with its sleek lines and walls that look like tentacles.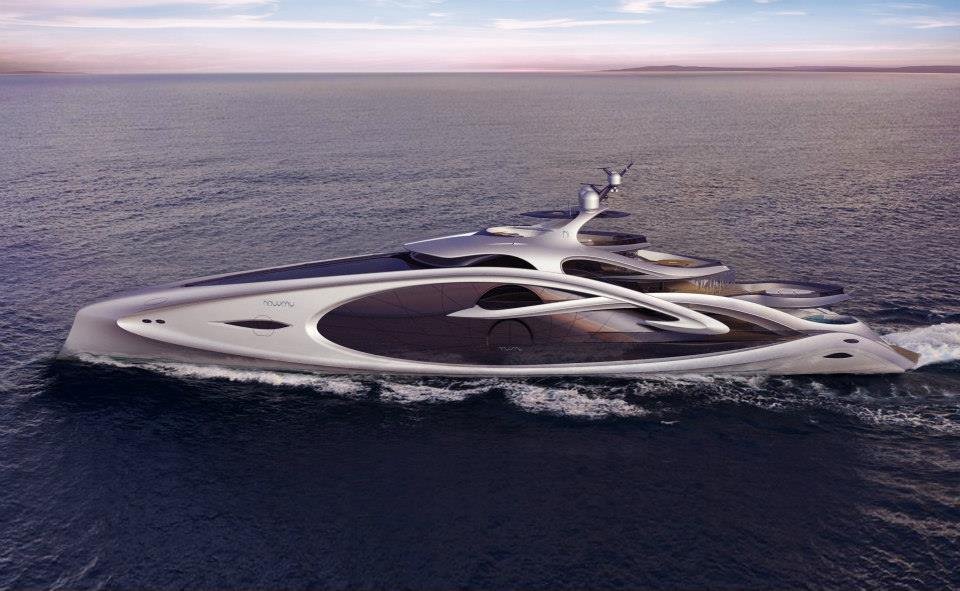 London based Andy Waugh is known for what he does, building amazing ships.
His concepts are always fresh and radical and for the Nouveau he was inspired by the art nouveau style that was prevalent in the US and Europe from late 1800s to World War One. 
The idea was to create the yacht in a way which would harmonise with the environment. 
When Andy designed the concept he was inspired by art nouveau artists like Alphonse Mucha and Antoni Gaudi.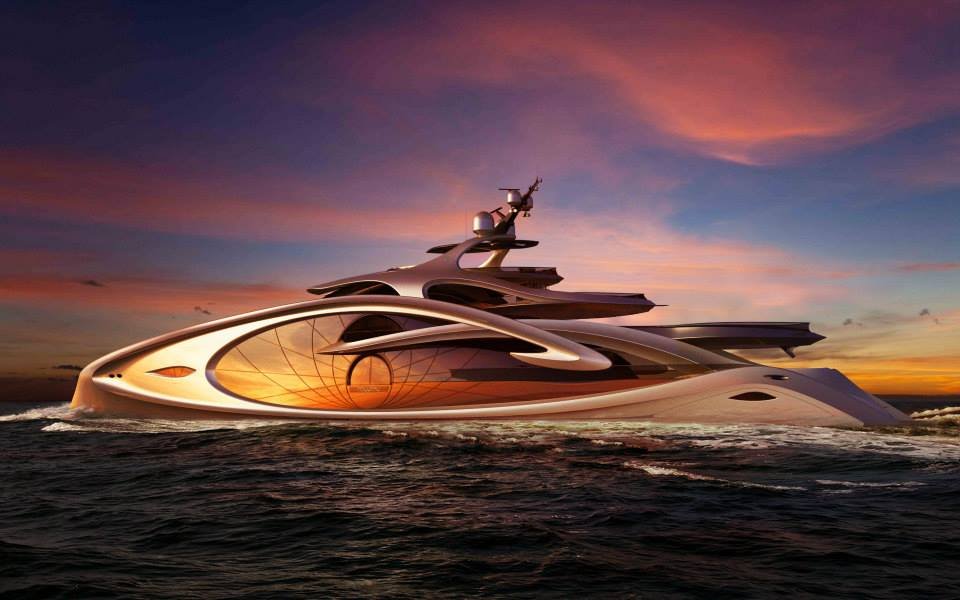 If the design was enough to rope you in, wait till you hear about the jacuzzi and the waterfall which flows across multiple decks to meet the infinity pool. The owner's desk has its own suite and balconies on both side. The back of the owner's deck holds the sundeck and the lounge area which can be accessed by pretty spiral staircases from decks above and below.
The water feature starts from the sun deck's jacuzzi and winds its way across the owner's deck and down a waterslide into a pool on the main deck. 
Spectacular.
Waugh explains,
'Nouveau is aimed at the more modern client with a relatively small entourage who prefers to define themselves by their style and taste in design rather than by sheer size.
For the busier kind, the yacht has has an office, space for formal al fresco dining, accommodation for crew and a private sun deck that is shielded from view and affords privacy even though most of the social areas onboard have a panoramic 360 degree view.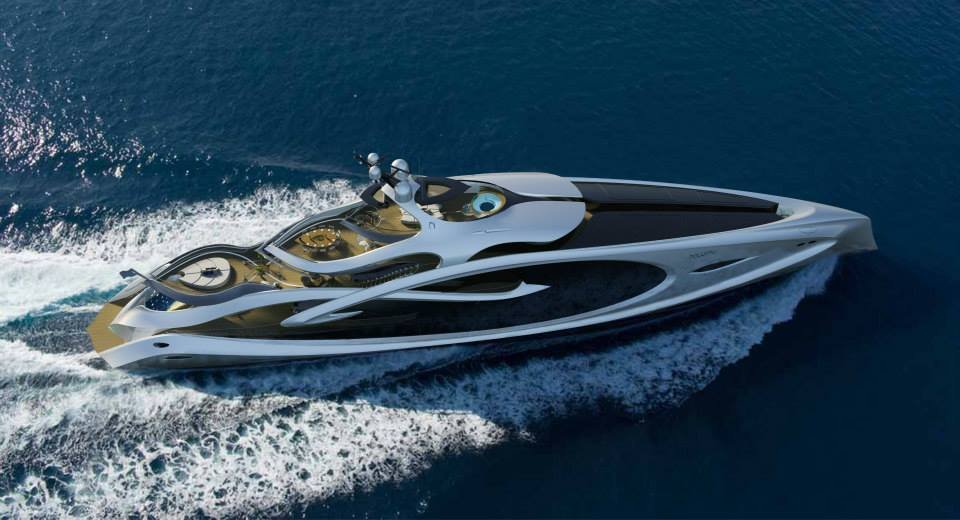 Waugh states,
'Nouveau is a concept that pushes the boundaries of the yacht aesthetic to an extreme degree made possible by sophisticated surface manipulation and careful management of three dimensional space.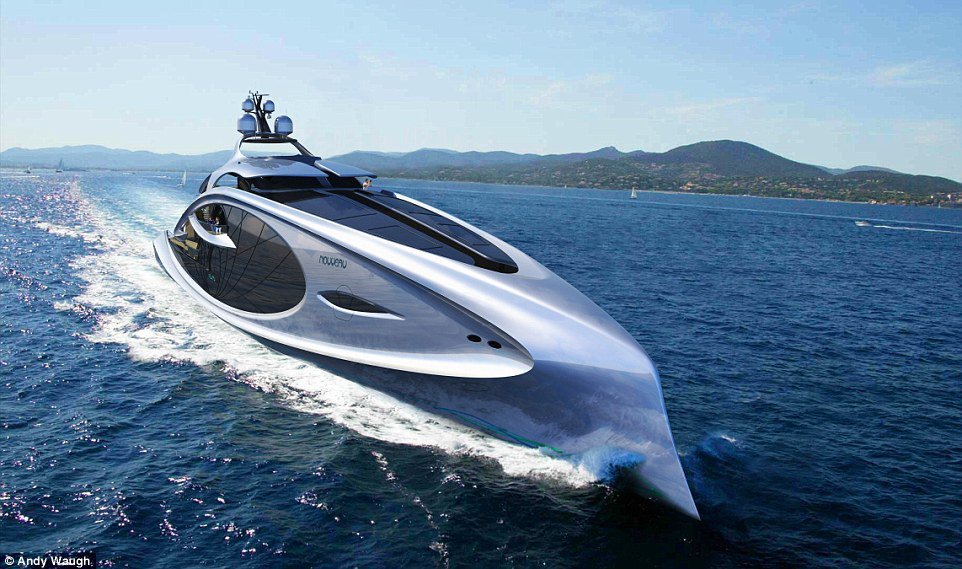 Waugh might well be onto something here.
Andy's passion pushes him to create bold designs. He graduated from the prestigious Transport Design course at Coventry University in 2004 and has worked at KKG Catamarans in Vienna and H2 Yacht Design in UK where his first project Meya Meya fetched him an award.
Happy sailing!