Nowadays when Indian news media delivers news, it's less news and more clickbaity theatrics. They get so dramatic and start in a manner that it becomes hard to distinguish news channels from channels airing daily soap. Comedian Kunal Kamra shared one such clip, where the news reporter was literally asking, "kya World Cup jeetne ke baad bhi Messi aatma hatya karne ki soch rahe hain?"
Netizens, of course, didn't like this way of journalism and called it out.
Some people defended the journalist as well.
People defended the journalist saying this is not the entire video, which it isn't. He then goes on to talk about everything from Maradona to people belittling Messi for not winning a World Cup and the pressure it would create on him to Argentina's interest rate to whatnot!
And in between, he kept on telling how the news of his suicide is coming. He himself said, "aap ye soch rahe honge ki main ye sab kyu bata raha hu?" AND YES! WE WERE ASKING THE SAME QUESTION SO COULD YOU PLEASE GET ON WITH IT?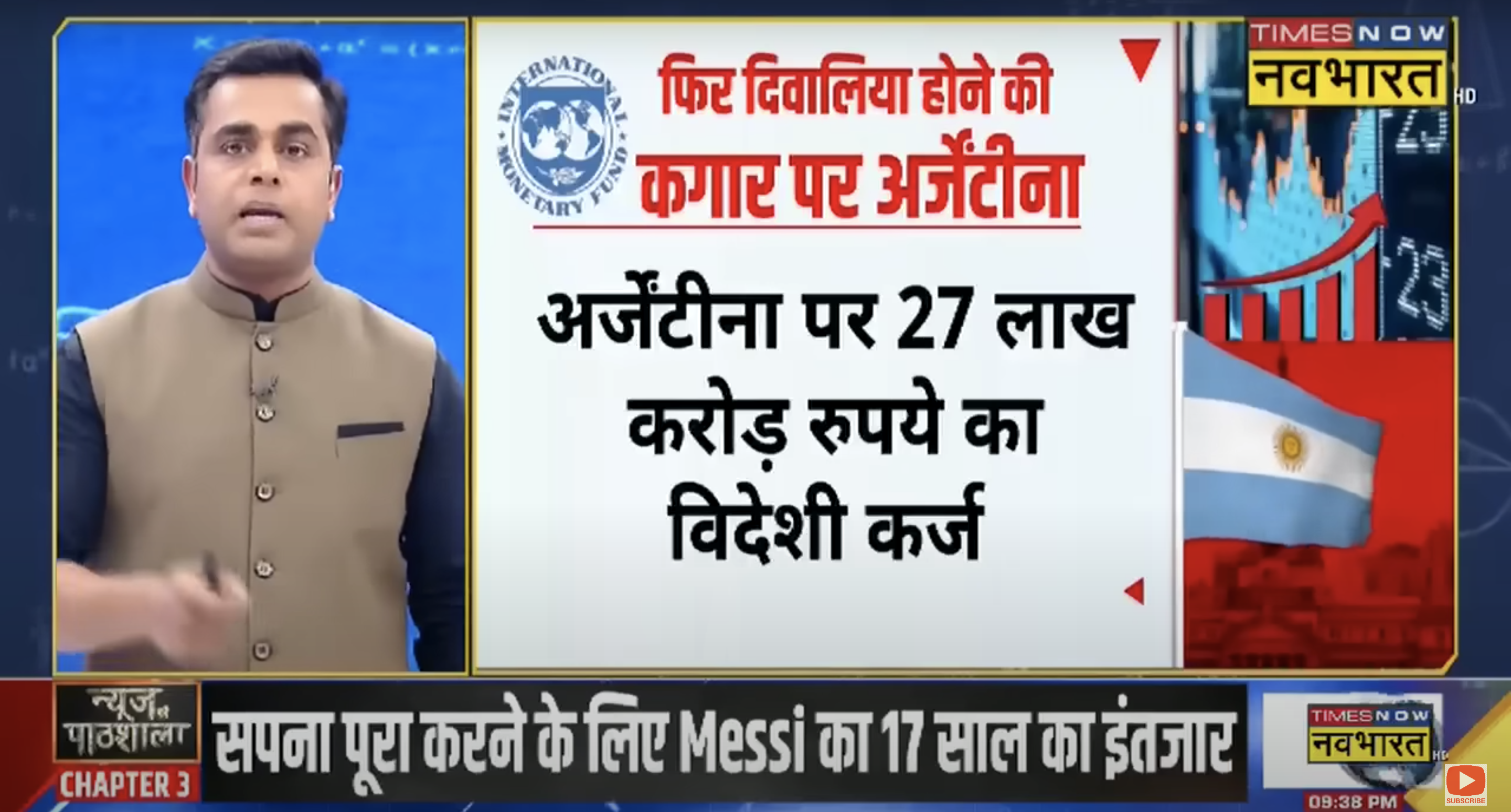 So, yeah, I was almost 10 mins into the 'news,' still waiting to know why Messi is thinking about committing suicide after winning the World Cup. And then he went on to talk about Messi's mother and how long it took for him to win the World Cup.
15 mins in, he FINALLY came to the topic of Messi's suicide and said even after all the hardships he and his country was facing, he DIDN'T THINK OF COMMITTING SUICIDE. Yep, even after all that buildup.
He then connected this 15+ minutes of 'news reporting' to youngsters committing suicide in Kota due to the pressure they face. Which for some reason, known only to him, wouldn't have been news in itself for people to give their 15 minutes to.
So, yes, it wasn't the full clip. But then, what he did wasn't journalism either, it was pure clickbaity theatrics. And if the title of the show can say, "News Ki Pathshala – yaha sabki class lagegi," then I don't see a reason for the journalist get exempt either.
India ranks at 150th position as per World Press Freedom Index 2022. We are not saying this is why it is, we are just letting you know.