Remember Inder Kumar's Ishq? The movie that you watched repeatedly for its outrageously funny first half, and then switch off the TV? Yes, that same movie where a boy is pulling a prank on a scared, shitless girl. And right in the next scene all the humour evaporates and both characters have a heated argument about it?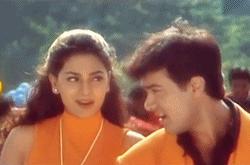 That same movie where the film's four protagonists are dancing to Neend Churayi Meri in one scene, and then one of them gets stabbed with a metal rod in the next. The movie was jovial & funny at one point – dark, violent and melodramatic in another.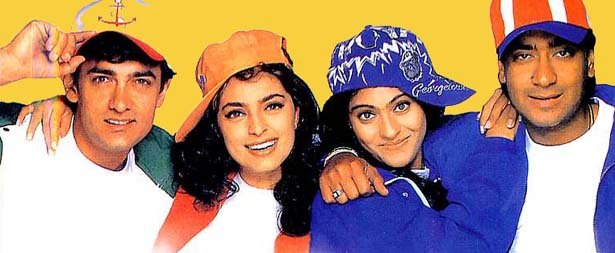 Welcome to Bollywood's most bi-polar movie. Released 20 years ago, Ishq starring Ajay Devgn, Kajol, Aamir Khan and Juhi Chawla was everything all mainstream movies in the 90s were, and more. It had the whole brothers-in-arms/sister-in-arms formula between the rich Ajay Devgn/Juhi Chawla and the poor Aamir Khan/Kajol respectively.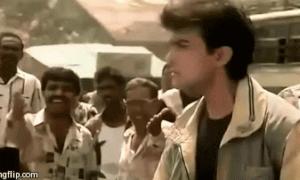 It had Anu Malik's music and chart-buster songs like Humko Tumse Pyaar Hai, Mr Lova Lova and the likes. It had Johnny Lever as the comic relief and for the odd dramatic scene and villains in the form of Sadashiv Amrapurkar and Dalip Tahil. The two 'villains' doled out the 90s dialoguebaazi with great conviction.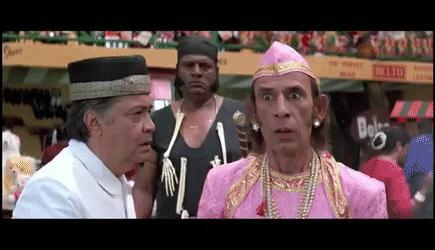 The film had at least 3 brilliant comedy scenes in the first half, prompting me to expect the film to surely go into Andaz Apna Apna territory. There's the whole scene that takes place in a supermarket featuring Deven Verma and Razzak Khan, and they chance upon a woman's statue that subverts the rules of human anatomy. There's another great scene featuring Tiku Talsania as a bank manager and Aamir Khan doing his racist impression of Sadashiv Amrapurkar albeit with some shoe polish on his face.
And then there is that historic scene with Aamir trying to walk on a pipe between two high-rise buildings, and consequently teaching us that the Ram spelled backwards is Maraa in Hindi. Both Ajay Devgn and Aamir Khan's impeccable comic-timing fill that scene with urgency while still showing us a good time. Everything's nice and merry till the film's half-time, and then things just go into a melodrama overdrive.
Ajay Devgn and Juhi Chawla team up to humiliate Aamir Khan and Kajol, taunting them for being poor. And then when eventually Devgn finds out about their parent's nasty trick – he goes irreversibly batshit crazy. He not only destroys all the glasses in his mini-bar. He even races against time to stop Aamir Khan and Kajol's characters from leaving the city forever. In the process, he not only has an accident but bumps into many things – left with a profusely-bleeding forehead.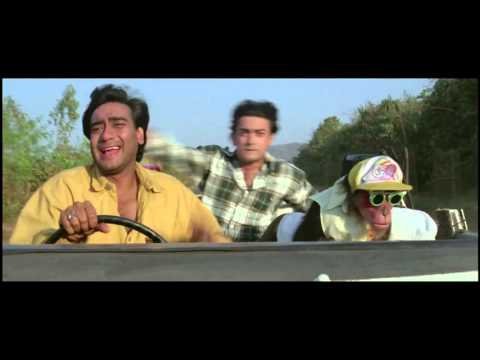 Ishq is a study in extremes and doesn't give a fuck about subtlety. When they're going for funny – they don't mind turning a road accident, amputation jokes or for that matter even casual classism to deliver their jokes. And when they're going for serious – they came up with the most hardcore dark shit. Especially with the two rape attempts in the second half, it scarred me as a child.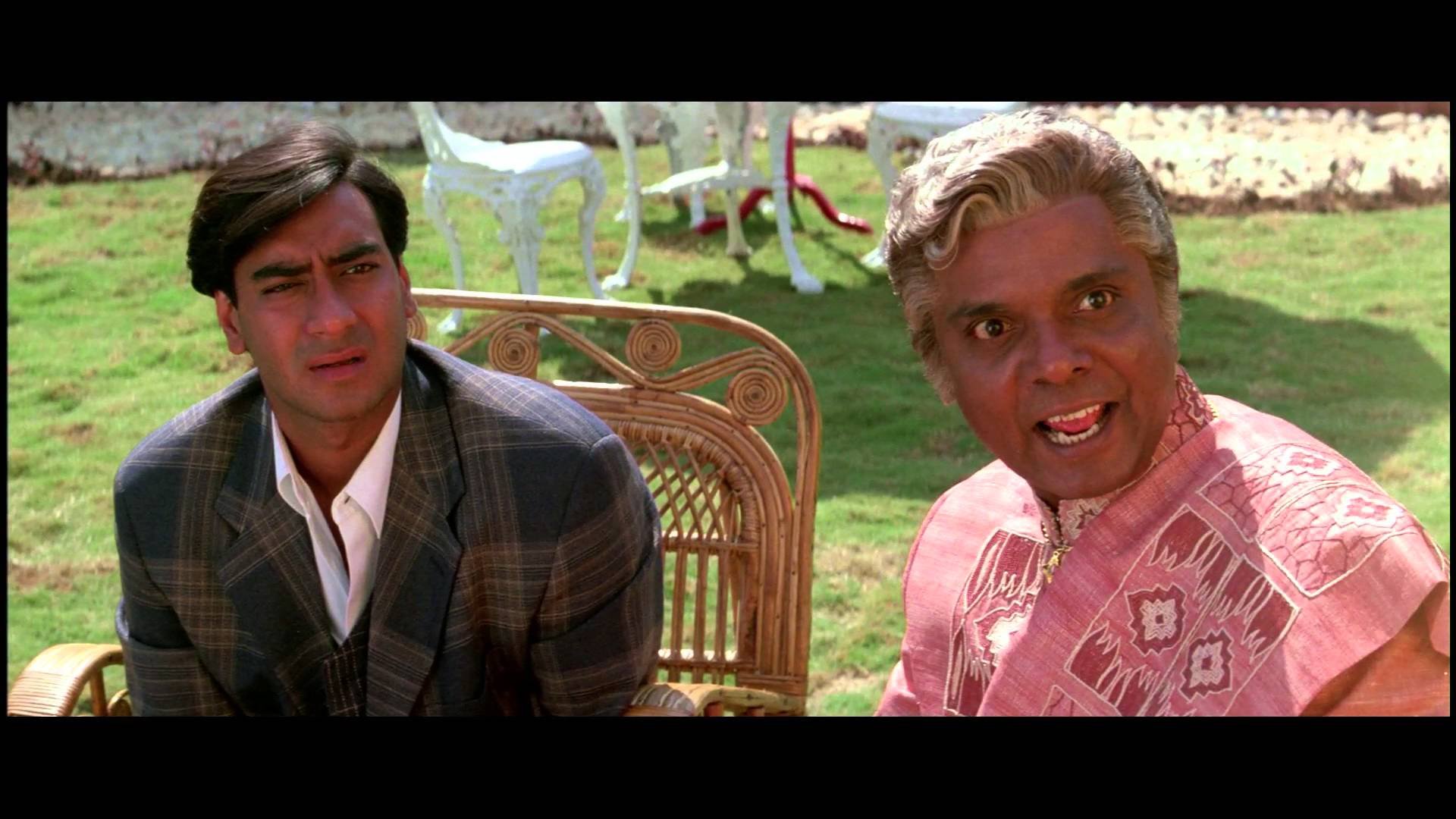 I will never understand what the initial idea of the movie was. It was without doubt – 2 films for the price of one. The first and the second halves were definitely different movies all together.