We've all been going gaga over Diljit Dosanjh's work recently. The man has been making waves in Bollywood with his spectacular acting skills and his music is heard all over the country. 
Now, Diljit seems to be a sorted guy who has been working hard to make a name for himself but what most of us have been scratching our heads over is his weird obsession with Kylie Jenner.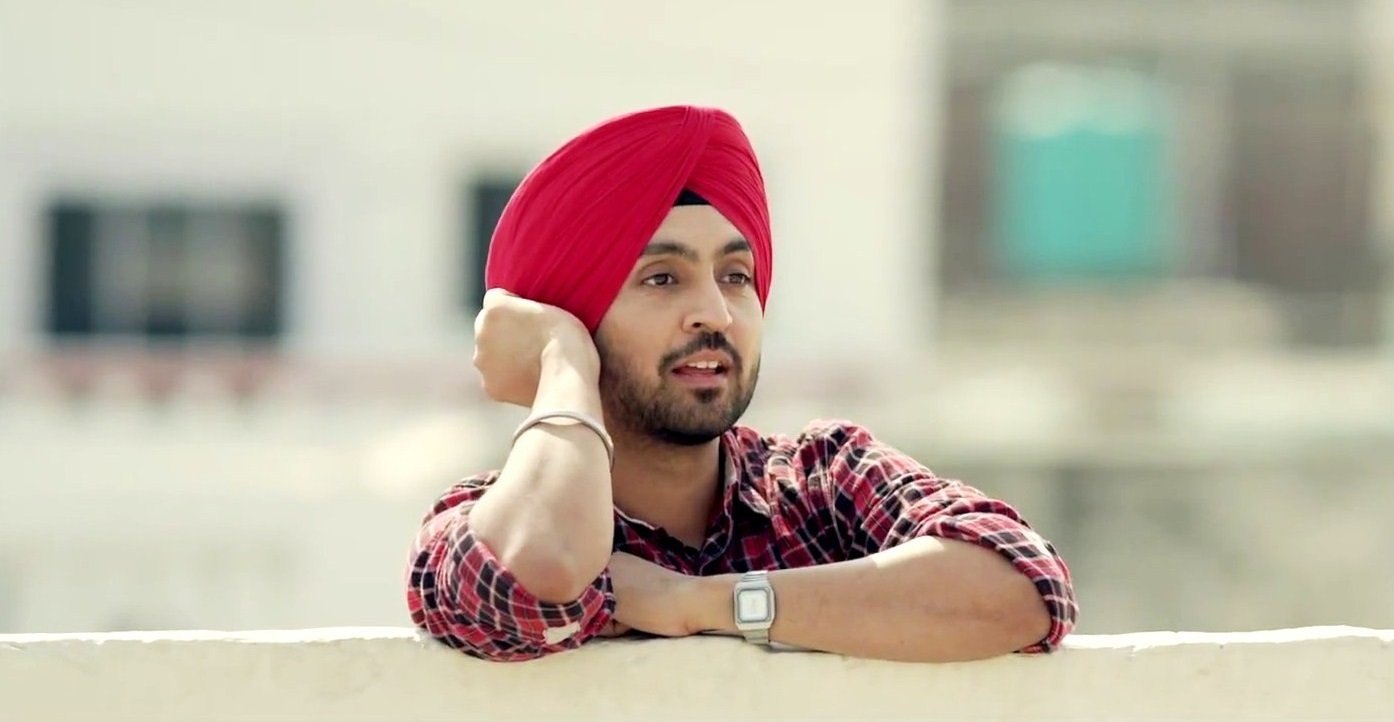 If you don't know about it already, we'd like to inform you that the 33-year-old often pops up on Kylie's comments section like a creepy uncle with comments in Punjabi. The world is quite baffled and creeped out by his obsession:
Reacting to a photo that Kylie put up with Tyga, Diljit gave her a Punjabi version of a *Facepalm*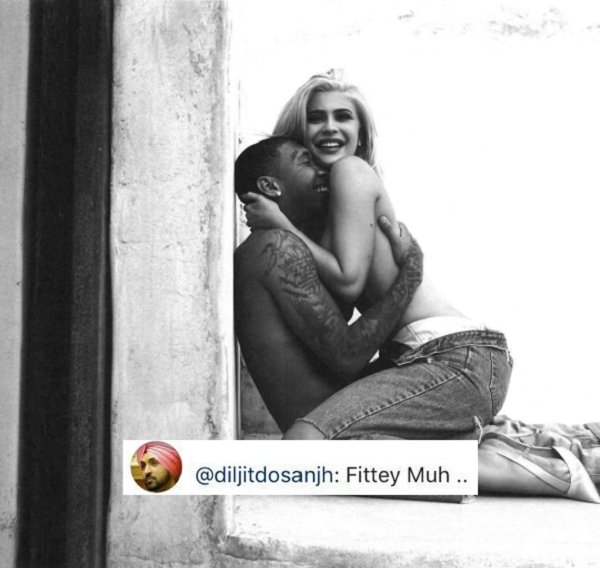 If this wasn't enough, he even asked Kim K about Kylie's whereabouts on her Live Chat!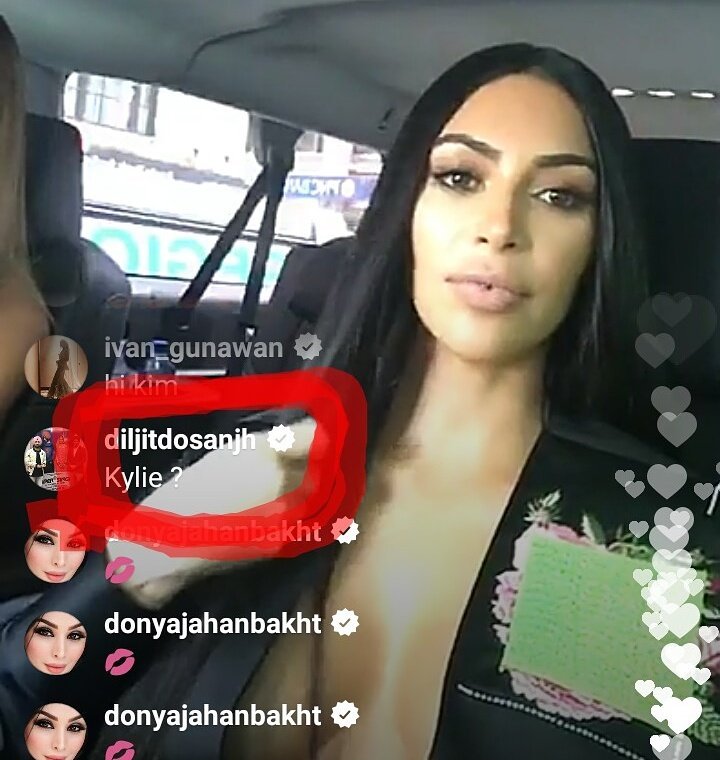 Our Punjabi man has also apparently written a song for Kylie!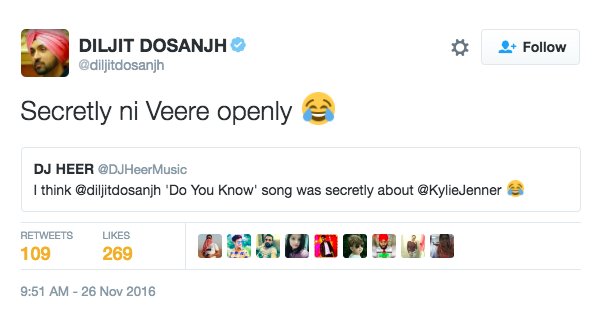 And just when we thought this was crossing all levels of creepy, Diljit Dosanjh finally broke his silence regarding Kylie Jenner in a statement he gave to PTI:
"I love her very much. Now, more than loving her, what makes me happy is how much people are interested in my comments. I never leave any chance to comment. But she hasn't replied yet, may be soon."
Clarifying the reason for always commenting in Punjabi, a language that Kylie doesn't understand, he said:
"Also, I comment in Punjabi, so that she doesn't reply. My people should have fun that's it."
Wow. We're glad Diljit cleared the air before we jumped to more conclusions. He is such an entertainer through and through.
Now that we know that Diljit isn't a creepy boy after all, the comments only make us laugh even more.