The Border Roads Organisation (BRO) started Project Himank in August 1985 with the mandate to contruct, repair and maintain some of the highest motorable roads in India across the Khardung La, Tanglang La and Chang La passes.
Himank's personnel battle tough terrain, extreme climatic conditions and really tight dead-lines to keep Ladakh connected with the rest of India. But apparently, their jobs haven't robbed them of their sense of humour. If you ever had up that way, you'll discover that the dudes who work in project Himank have put up some really funny and occasionally, really deep road signs. Check 'em out.1. Eh… What's a Gama?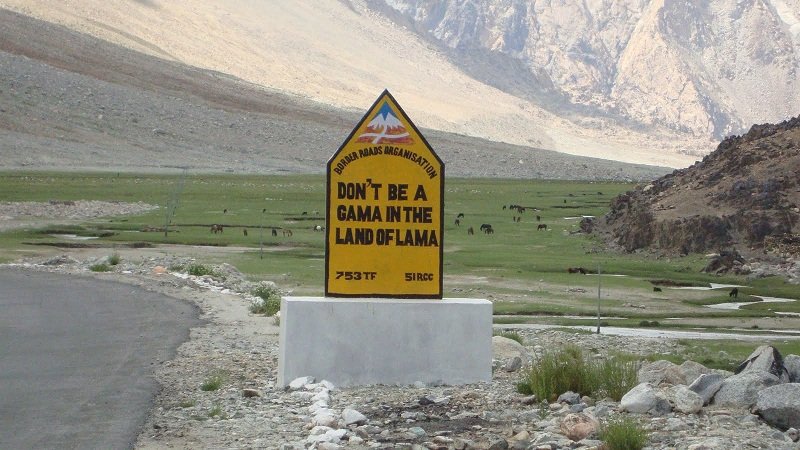 2. See, here's a really deep one.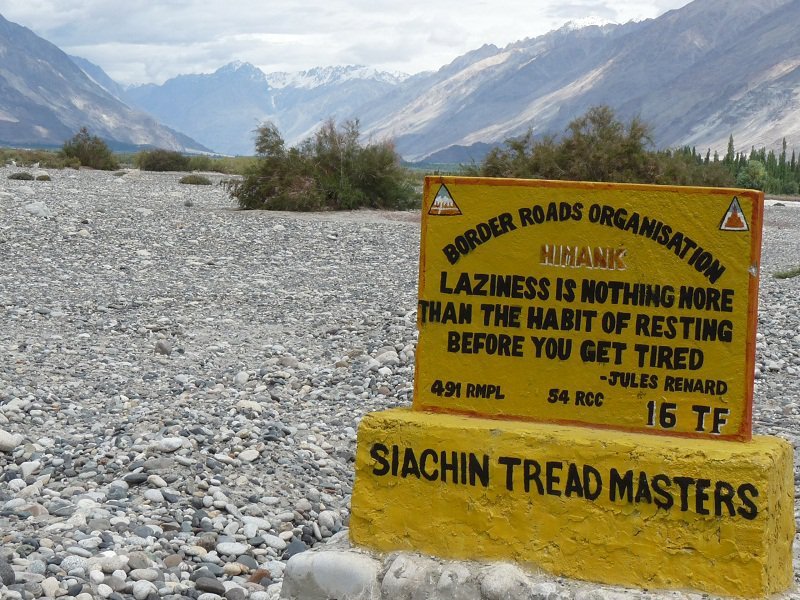 3. Amen to that.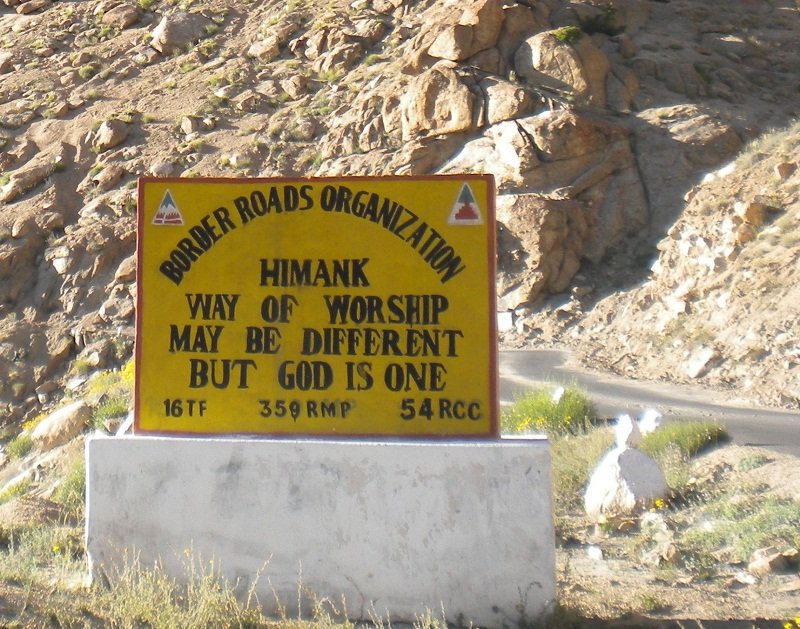 4. Hehe. You see what they did there?
5. And here? Guess the Himank guys really like their innuendos.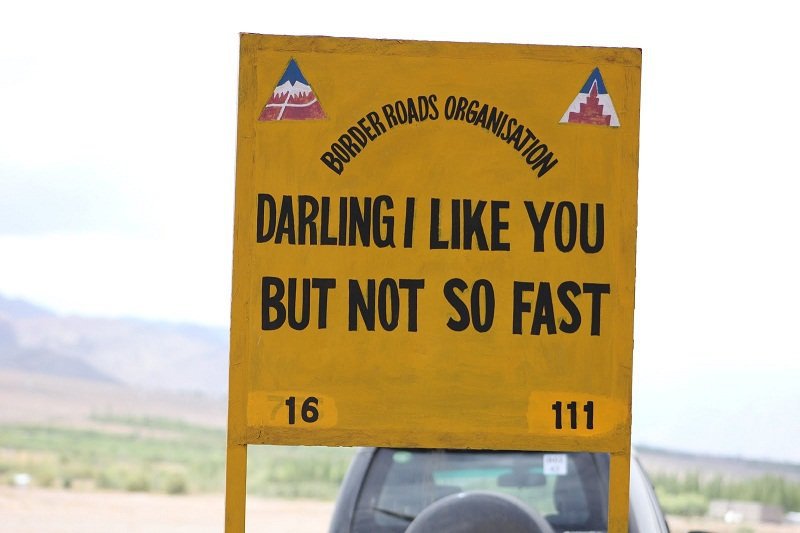 6. Why isn't the guy who wrote this in advertising?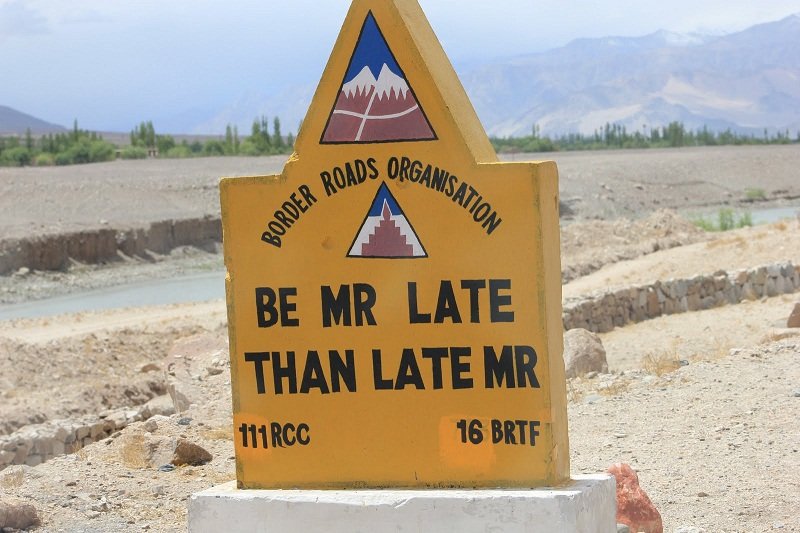 7. Thanks guys. Now, I'm confused.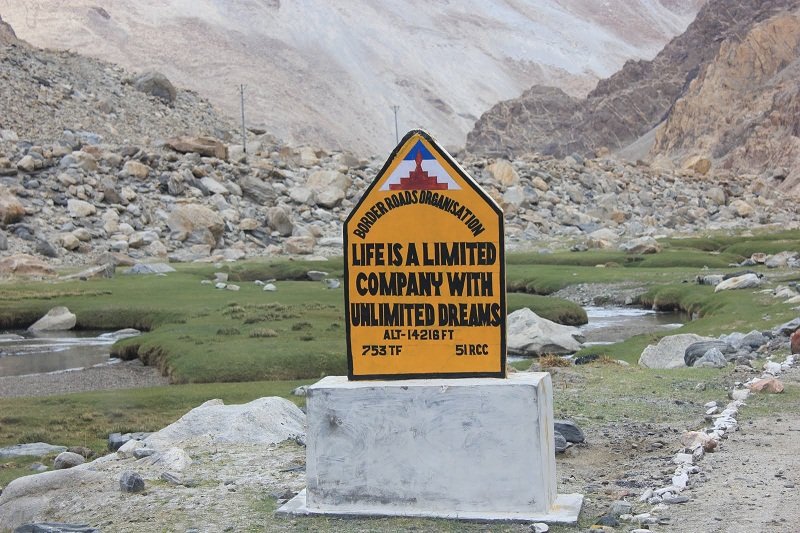 8. Hey tourist! Here's a random quote by Jessie Sampter. KThxBye.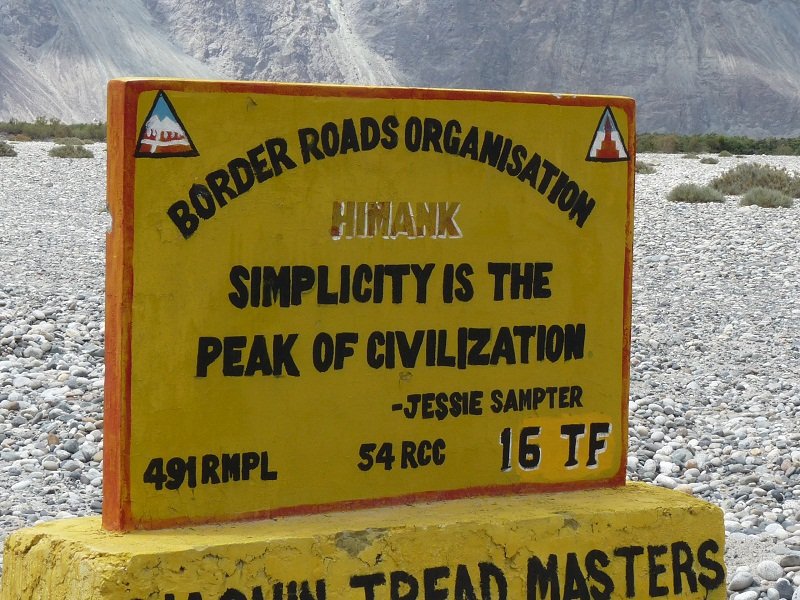 9. Someone went full derp while writing this.
10. Again with the curves.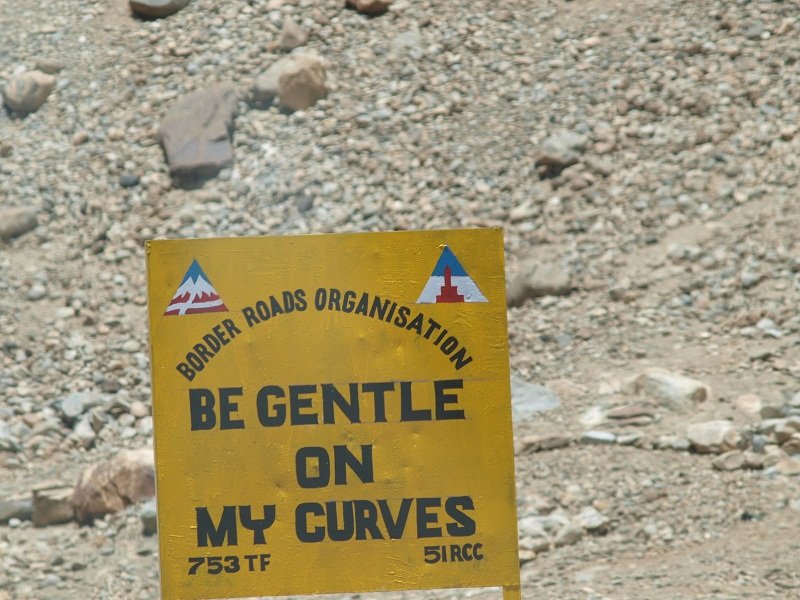 11. Hahahahahaha.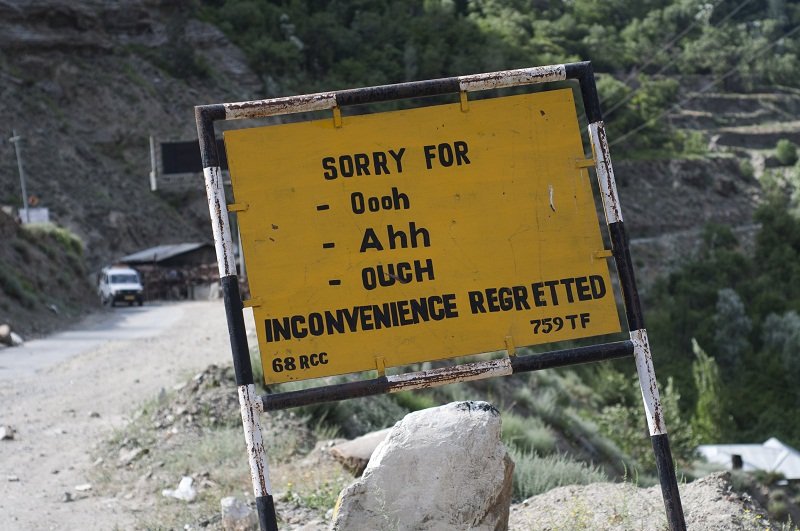 12. Damn right. And by the way, this means two things.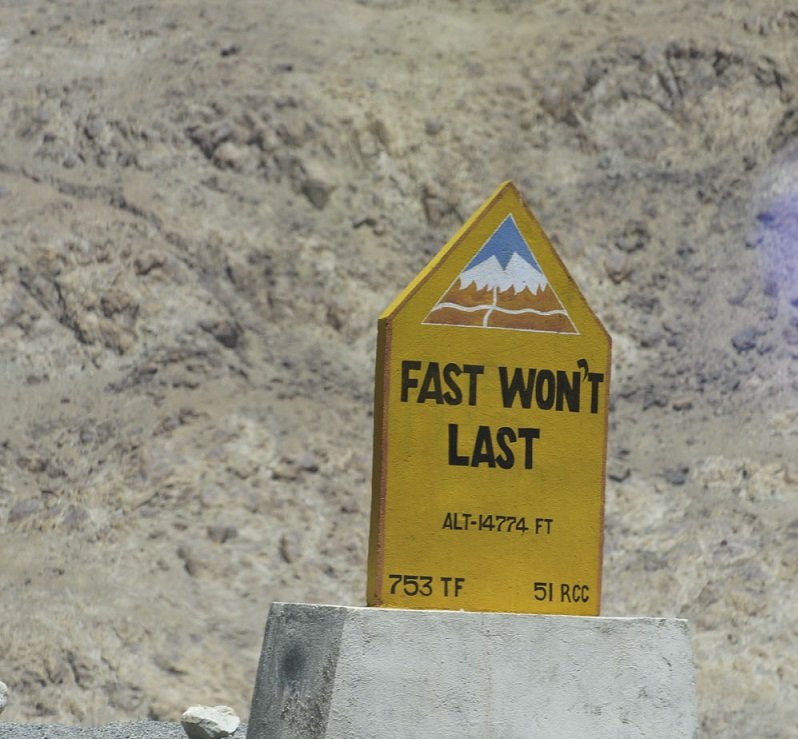 13. This one's actually pretty witty. You'll get it though.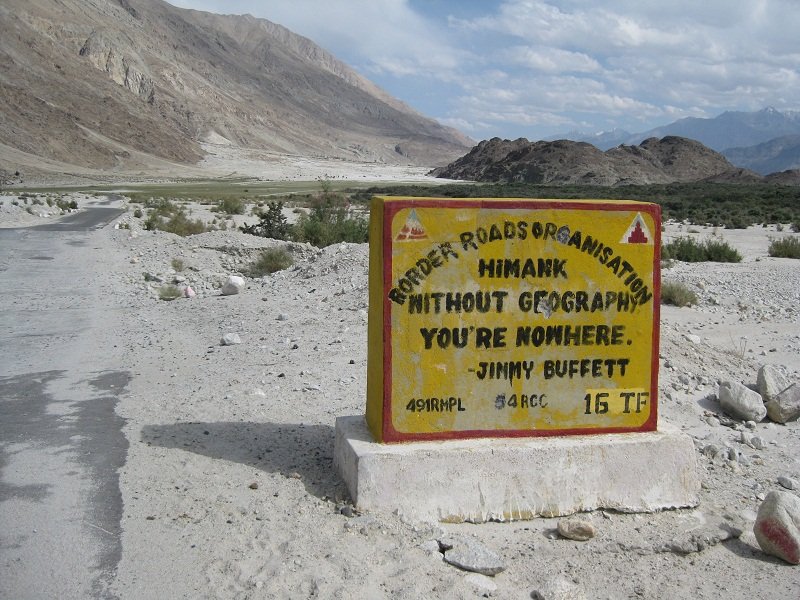 14. A public service message, Himank style.
15. Cheers to that.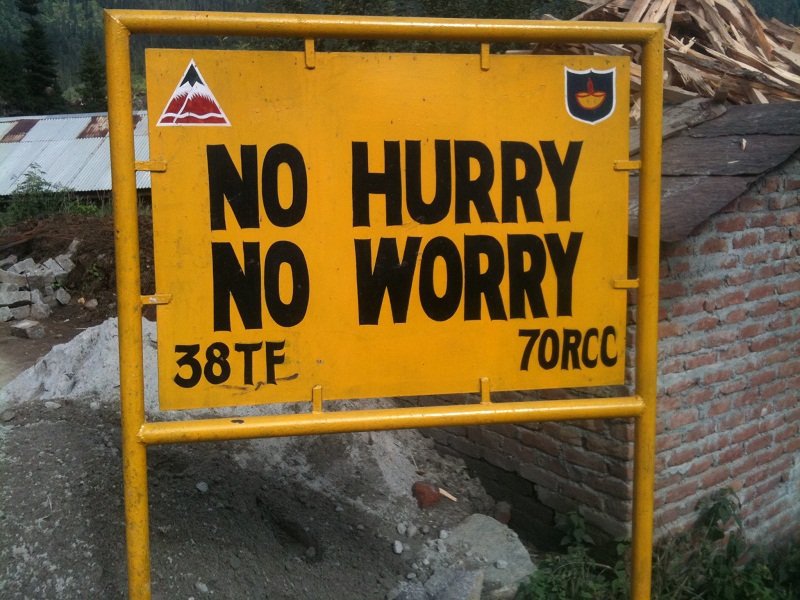 16. You knew this was coming, right?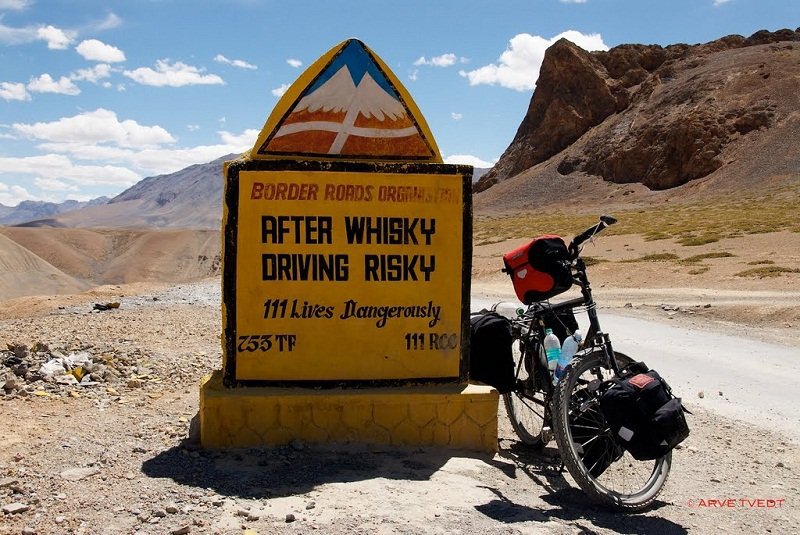 17. Wise words for the wary traveller.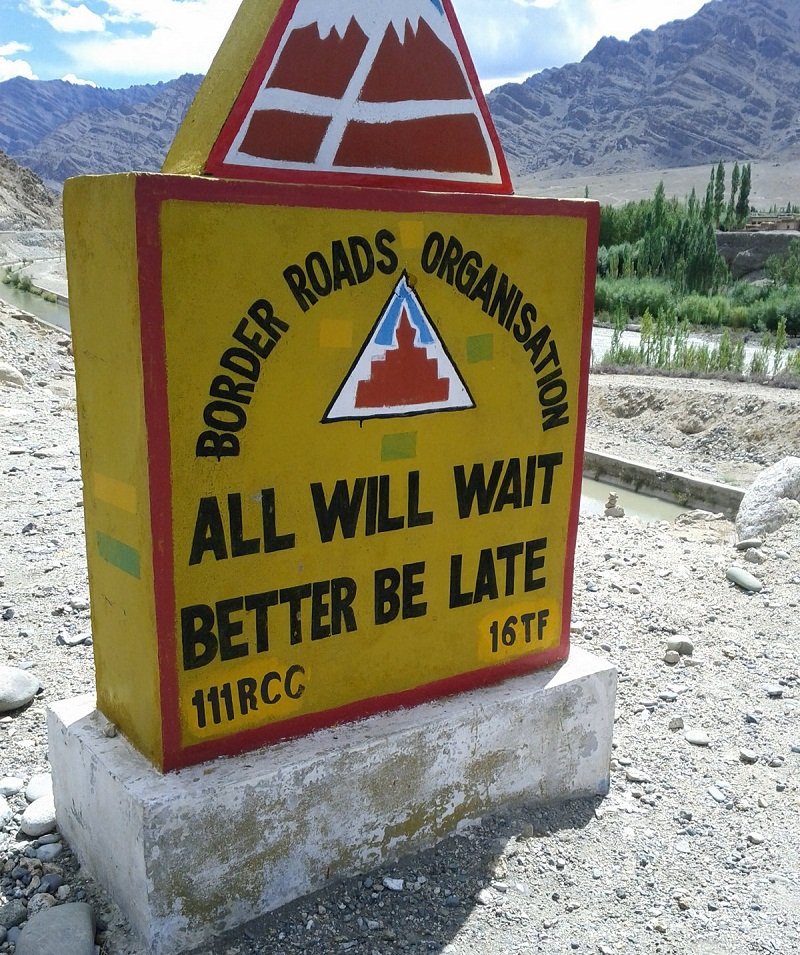 18. A message from a married man.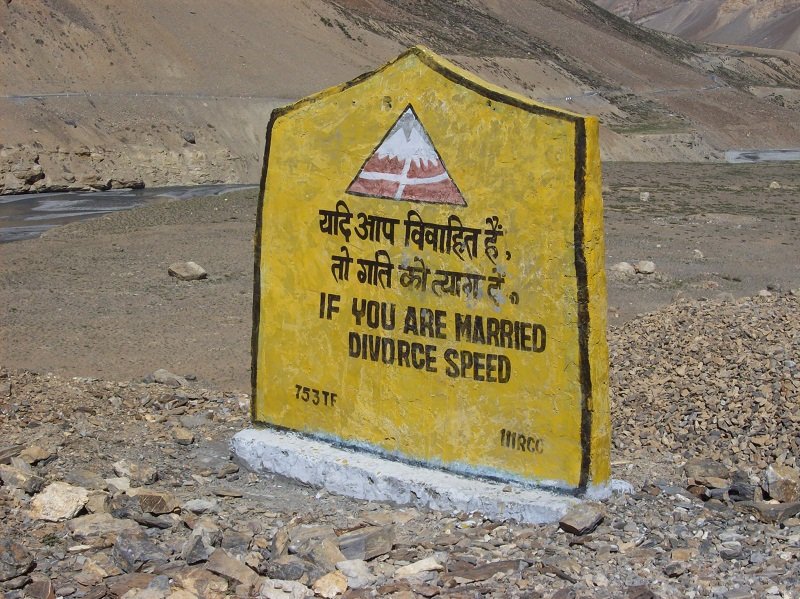 19. That rhyme!
20. And my personal favourite.