Two days after 40-year-old Shikha Joshi, model-turned-actress of BA Pass fame, committed suicide at her MHADA flat in Versova, Mumbai, a shocking video recording has come forward. In the video, Shikha is seen lying in a pool of blood while her landlady Madhu Bharti tries to record her statement on a mobile phone instead of taking her to the hospital.
Bharti claims that she recorded her statement so that she could escape police suspicion. However, we can only wonder what kind of a person would do that when the victim is fighting for breath. The act has put Bharti under suspicion.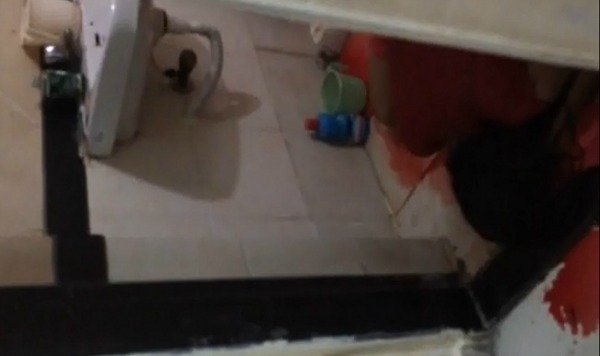 Here's a transcript of the conversation:
Bharti: Haan Shikha, Shikha, Shikha, Shikha, beta tell me why did you take this step?
Shikha: (feeble voice, as she tries to get up but slips on blood) I don't know.
Bharti: Shikha, say why did you do this?
Bharti: Shikha let it stay on your neck it will stem the flow of blood. (referring to a piece of cloth). Speak up Shikha, police will ask us. Why did you do all this? Whose mistake was it?
Shikha: Everybody's
Bharti: Everybody who?
Bharti: Whose fault is it? Say fast, we will tell their names to the cops.
Shikha: Dr Sharma.
Bharti: Dr Sharma? And?
Shikha: Married men.
Bharti: Married men? Who all?
Shikha: Many.
Bharti: Many? But who all?
Bharti: Shikha, place a handkerchief on the cut. Shikha, Shikha. (A third person, a woman's voice is heard. Camera angle changes. Bharti asks somebody to continue recording. A man checks Shikha).
Bharti: She says Dr Sharma and many other married men, who exploited her, are responsible for this.
A male voice: Take her to a hospital.
Bharti: How will we take her to a hospital? (A voice in the background: Don't bring the children here)
A male voice: Take her (to a hospital) in a car.
Bharti: You carry her. We are not going to do it.
A woman's voice: How will you carry her in a car, there is so much blood?
Male voice: Lift her. Is an ambulance coming? (Shikha's moaning can be heard over all the voices. Bharti is heard telling somebody again that Shikha has slashed herself.)
Was recording the late actor's statement more important than saving her life?