Fearing that the population of Muslims in India will exceed that of Pakistan or Indonesia, Hindu nationalist Shiv Sena while stirring a new row on Wednesday threw its support in favour of forced sterilization of Muslims in India.
The latest controversial statement has come days after the Sena parliamentarian Sanjay Raut called for scrapping voting rights of Muslims for some years to ensure they are not used for vote bank politics.
The comments have come in an editorial published in the Shiv Sena mouthpiece 'Saamana' on Wednesday.
Backing the recent controversial comments of All India Hindu Mahasabha vice-president Sadhvi Deva Thakur in which she had demanded forced sterilization of Muslims and Christians to restrict their numbers in the country's population, the Sena, while saying that she (Sadhvi) didn't use the right word, said that what she actually meant was family planning.
"What she meant was family planning…She should not have uttered the word 'nasbandi'. But family planning and population control are one and the same thing," the editorial read, a Huffington Post report notes.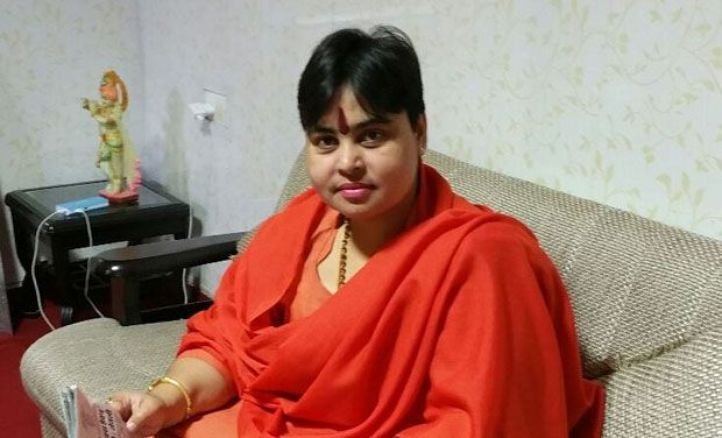 According to a DNA report, the editorial of the mouthpiece of BJP's ally in Maharashtra said "by only increasing the population, one can try and convert the country into Pakistan, but cannot give quality and healthy life to one's family,"
The editorial also says that rising population of Muslims as compared to the falling population of Hindus in India will disturb the Hindu nation's cultural and social balance, an Indian Express report mentions.
Expressing concern over the state of affairs in country where even a single word can't be said about the dogs due to the courtesy of animal rights activist Maneka Gandhi, the editorial also targetted All India Majlis-e-Ittehad-ul-Muslimeen (AIMIM) leader Asaduddin Owaisi that if he is so concerned about the plight of Muslims, he should take lead in supporting the family planning and ban on burqas for women.
"When we raise the demand for performing 'nasbandi' — sorry, family planning — it is in the best interests of the country and the Muslim community… With family planning, they will be able to feed and educate the children and live better lives…" the Sena said as noted by the Huffington Post report.
Taking a dig at Muslim leaders, the editorial also said that "we are wasting time engaging in a useless debate on 'nasbandi' versus 'family planning'… If nothing else, the Muslim leaders can at least sterilize ('do nasbandi') their communal ideology and save the country," the Sena urged.
Facing an outrage from political parties across spectrum over its statement of advocating disenfranchisement of Muslim voters in the country, Shiv Sena parliamentarian and Marathi edition editor of 'Saamana', Sanjay Raut had claimed that he was misquoted.