The internet can be an amazing place. It can take you to new heights of fame and popularity and vice versa.
For Geeta Kale, a housemaid from Pune, Internet has proved to be a saviour. She has been receiving a lot of job offers after her business card went viral on the Internet.
The business card was designed by one of her employers, Dhanashree Shinde. One day when Dhanashree returned home from work, she found her domestic help Geeta upset about losing a job. 
Moved by her plight, Dhanashree decided to design a business card for her so that people get to know about her skills.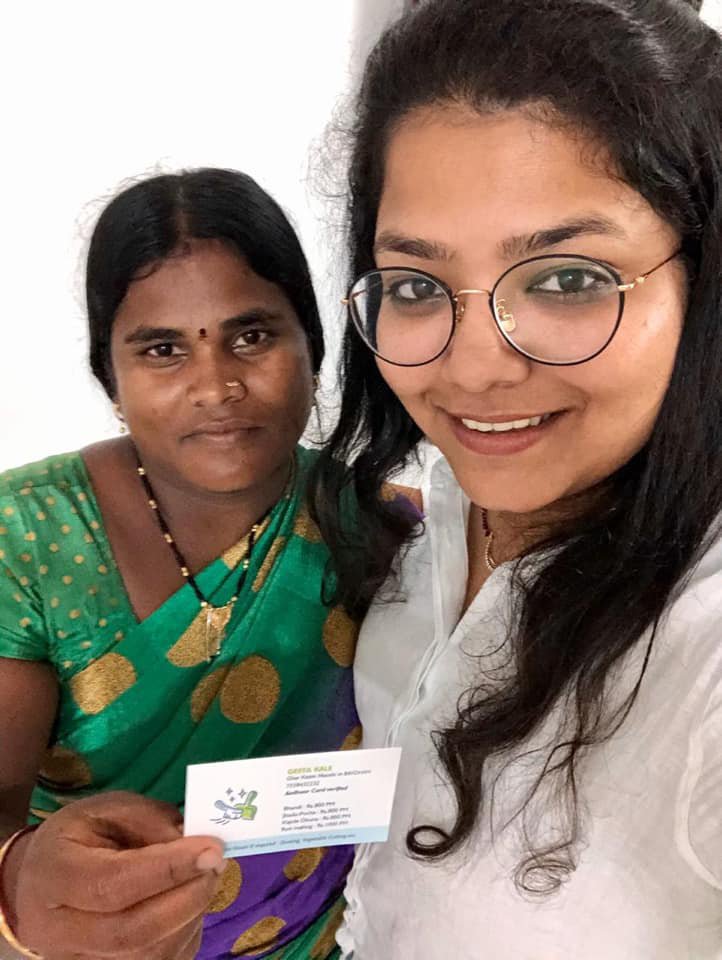 Their story was shared by a Facebook user.
The business cards were handed out in their neighbourhood with the help of the society watchman.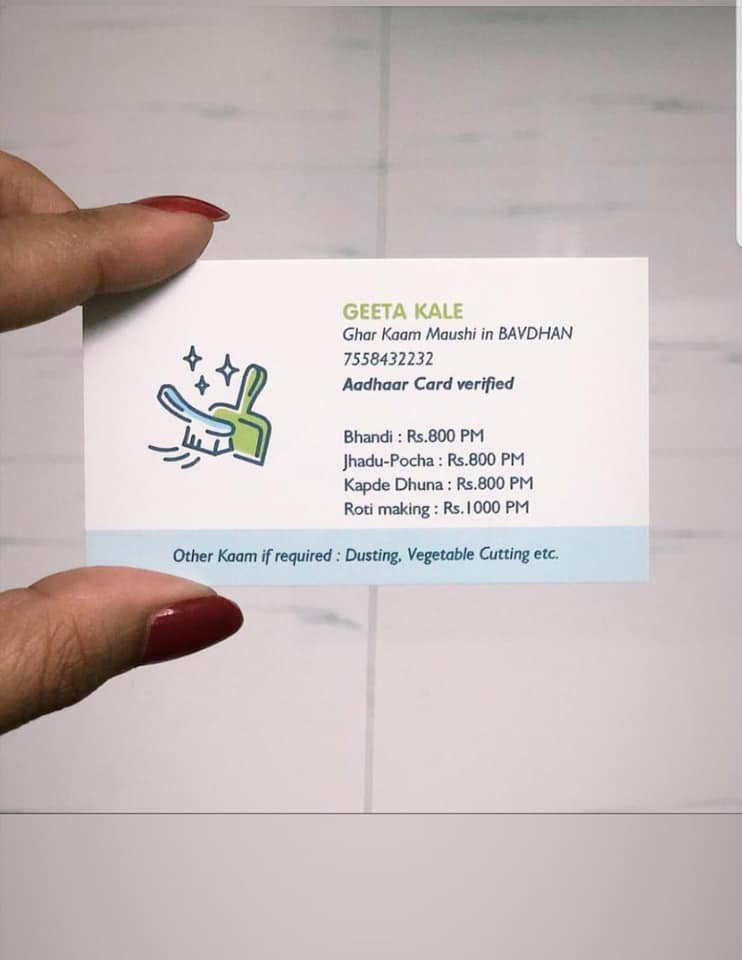 Not only did Geeta's business card go viral, she also started receiving a lot of job offers from across the country. The post says that her phone hasn't stopped ringing since then.
People also loved this idea and the intention behind it.
Wow!! Very innovative. I wish her all the luck.

— Priya (@priyathomas) November 8, 2019
Any work which is legally morally, & Ethically correct is worth "The respect"

— Surendra B Singh (@SurendraBSingh5) November 8, 2019
wow that will surely start a new trend now. Soon to follow cvs fr maids

— Sunny Chandna (@sun761980) November 8, 2019
Isn't this beautiful? Internet being put to perfect use. We hope Geeta maushi finds another job soon.