On November 6, JNU students got together to protest against the disappearance of their classmate, Najeeb Ahmed, who has been missing for 23 days now. To everyone's dismay, the Delhi Police forcibly dispersed the protest and detained over 200 JNU students along with other protesters, including Ahmed's mother and sister.
This news of the protest and the kind of treatment given by the Delhi Police to this incident is growing like wildfire. Everyone is talking about the way the situation was dealt with, by the Delhi police.
Even Delhi's Chief Minister Arvind Kejriwal followed the cops to the Mayapuri police station where the mother was being kept, according to reports. He made it clear that even if half the policemen were deployed to look for Ahmed, he would have been found by now. 
"I want to ask Prime Minister (Narendra) Modi – why is he so scared of students," Kejriwal told reporters. 
However, there is another incident from the day of the protest, that has Twitter up in arms. A photo is doing the rounds on the internet, sparking massive outrage.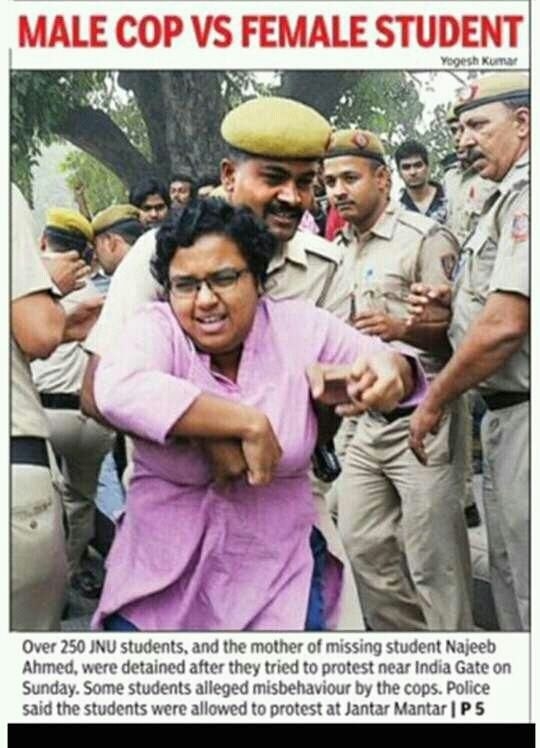 A lot of people are sharing the picture, originally taken by TOI's photographer, Yogesh Kumar. 
Many are now asking for justice and want the cop suspended.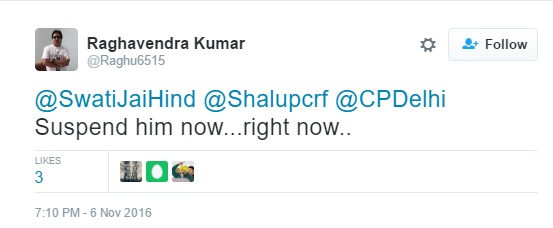 People seemed to be miffed at why a male cop was handling the woman in the first place, and where all the female cops were.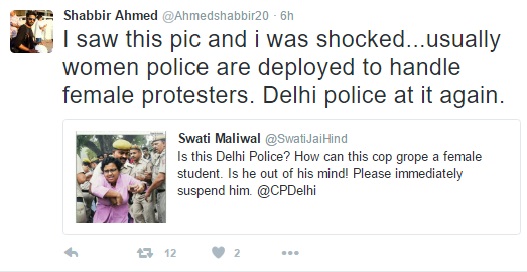 Amidst all of this, there were people mocking the woman in the picture and others questioning why her face wasn't blurred.
There is no further news on the same, yet.