In a case of hi-tech ATM robbery, Rs 4.5 lakhs have been withdrawn from the accounts of a number of customers without their knowledge in Thiruvananthapuram. 
After the CCTV footage of the robbery emerged, Kerala Police on Tuesday zeroed in on three Romanians, who are suspected to be the key players behind the robbery. In a latest development, the chief scamster identified as Gabriel Marian Illie has been arrested from Mumbai and a transit warrant will be issued to bring him to Kerala for gathering of evidence.  
After interrogating him in detail, the police will also arrest the other two people involved in the heist-Christian Victor Constantine and Bogdean Floriam Floreci.
According to police, these foreigners had come to India on June 25 and reached Kerala on 8 July. They had come on tourist visa and taken rooms in a hotel here for two days, hotel sources said. Police said they have seized from the hotel two scooters and three helmets, suspected to have been used by the trio.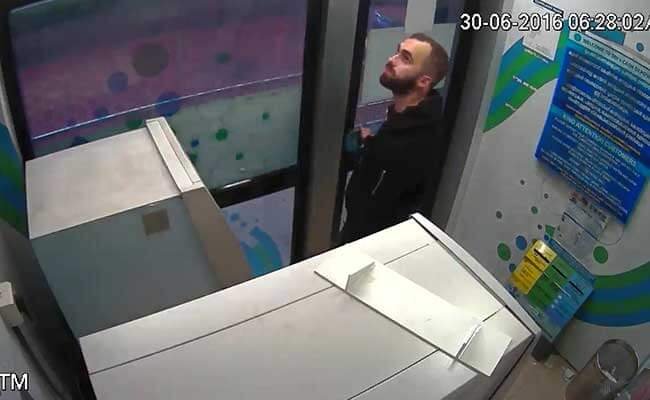 So how did they do it?
It is suspected that the robbery was made after installing a particular electronic device at the ATM counter, enabling the fraudsters to collect the secret pin code and card details through it. 
Police has collected the device from the ATM counter, but it was too early to state if the money was withdrawn using it.
The officer in charge said the support of cyber and technical experts was sought to understand the technical method used by the fraudsters to withdraw the money.