On Friday, BloodPlusApp put out a request on Twitter asking for blood donations. 
What was shocking was that it was sought donors only from the Kamma caste. The Kamma caste is a higher caste found largely in the southern Indian states of Andhra Pradesh, Tamil Nadu and Karnataka.
This is what they tweeted: 
The same request was also tweeted by Blood Donors India but it was quickly deleted after widespread outrage.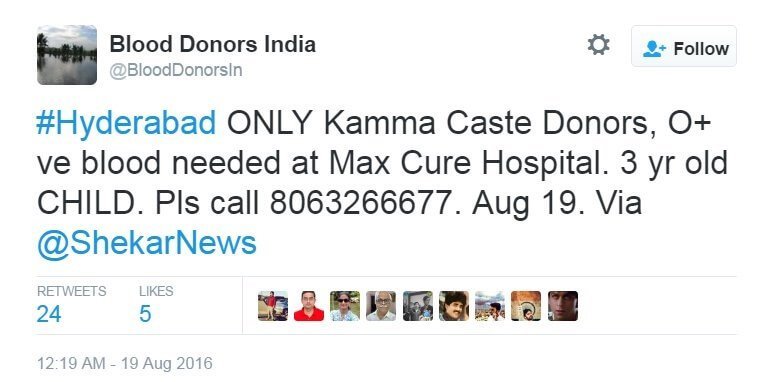 They later offered this apology:
Quite expected, this shocking tweet reeking of casteism caused an outrage on Twitter with people visibly upset about this blatant casteism.