Disclaimer: We do not support the exploitation of animals.
Who said you can only dress up like a groom when you're getting married?
A Sanyunkt Vikas Party candidate from Uttar Pradesh, Vaidhraj Kishan, dressed up like a groom on a horseback to file his nomination on April 8, according to Times Of India.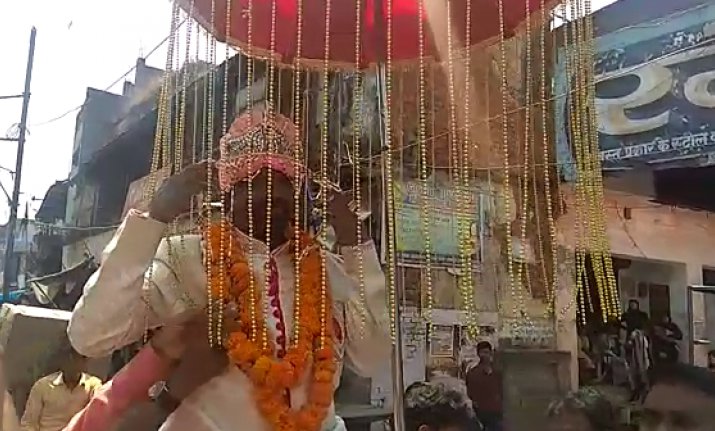 This 59-year-old arrived at Shahjahanpur collectorate with full-blown music and people dancing around him like baraatis.
This ayurvedic medicine practioner decided to file his nomination on April 8 as it also happened to be his wedding anniversary.
According to NDTV, when asked about his attire and procession, he said-
Mai raajneeti ka damaad hoon.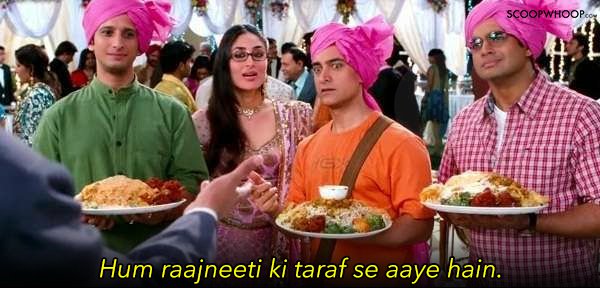 He admits candidly that he loves being the center of attention and limelight.
He said that his supporters helped him with the band money. 
Kishan has reportedly stood up for 18 elections, but failed every time. However, that has not shaken his conviction. He said that people who support him do so because they want someone to take up the cause of employment and development.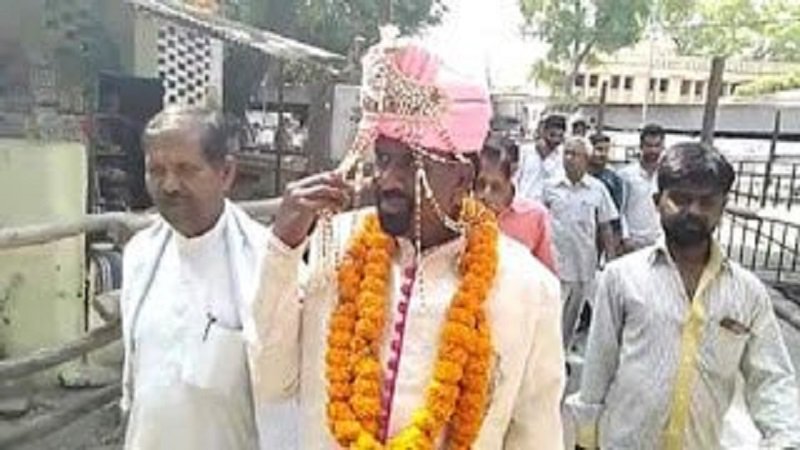 His baarat was however stopped by the police near collectorate. He has also been warned that using musical band without permission is in violation of the poll code.
This reportedly is not Kishan's first gimmick. In 2017, he arrived on an arthi to file his nomination in Uttar Pradesh Assembly elections.